Third-party administrators (TPAs) are just one part of the insurance system, providing administrative expertise for insurers trying to keep operational costs low.
While we've explored the tangle of distribution chains an insurance carrier may use – with FMOs, MGAs and MGUs, agencies, IMOs, and more – the TPA lies on the administrative side of the insurance carrier. Of all these entities, the TPA is the least likely to employ someone as a licensed producer – instead, they operate upstream, providing operations expertise for various insurance carriers.
Before we dive in, keep in mind that TPAs have a broad array of roles in the insurance distribution system, and the way they are linked to carriers has variation, and the way each state regulates these relationships is also distinct. So, while we're going to give a broad overview of TPAs' roles in the insurance distribution pipeline, this is by no means a comprehensive examination of TPAs and their nuances. Please do your own compliance diligence and know you're responsible for following all the regulations of whatever regions you operate in.
How does a TPA differ from an insurance company?
TPAs operate further up the distribution chain from and provide a supporting role to insurance carriers. They are an outsourcing mechanism, in a way, which carves out an administrative duty or operational tasks and houses those functions outside of the carrier.
To better understand the differences between an insurance company and a TPA, let's look at the role each entity might play in the claims process. While the insurance company is tasked with providing compensation for losses, a TPA's job could include examining the coverage and exclusions to ultimately approve (or deny) the claim. Some in the industry also refer to TPAs as third-party claims administrators. While TPAs often support insurance carriers with claims processing, that is not their only possible role.
What's the role of a third-party administrator?
What's in a name? Well, in this case, everything. Third-party = someone other than the contracted parties. Administrator = Doing operational and administrative work. Clear? Great! Article OVER.
Tragically for those of us who like things simple, TPAs and their functions can be as broad as their name implies. A TPA may take on many duties, or just one, but some of the duties commonly associated with TPAs include:
Actuarial services
Claims processing
Operational administration
Underwriting
Marketing
Stop-loss insurance procurement
As you can see, many of a carrier's duties can be accomplished through a TPA. Yet, lest you think a TPA is an easy shortcut, it's essential to understand that, legally, a carrier is still very much on the hook for everything a TPA does on its behalf.
If a TPA handles marketing, the carrier has to approve each piece. If a TPA is developing product models and policies using its own actuaries, the carrier is responsible for ensuring their theoretical solvency and performance. TPAs that pay out claims are deemed to be paying on behalf of the carrier, and the carrier has to make good on reimbursing the TPA for claims-paying duties.
What is stop-loss insurance?
One of the many roles commonly associated with TPAs is the procurement of stop-loss insurance. Stop-loss insurance, not to be confused with reinsurance, is when an entity insures a catastrophic risk. Whereas reinsurance is passing on a risk to a different carrier, stop-loss insurance is saying "we can handle up to X amount, but in the unlikely event that our losses exceed X amount, this insurer will take on the obligation of paying claims that exceed X amount." A TPA can help source a stop-loss insurance carrier to assist in setting risk limits and can also help provide administrative services in managing stop-loss claims.
Types of third party administrators
The breadth of services a TPA may perform is quite extensive, but there are a few TPA models that are so common they bear further explanation: health plan administrator, third-party claims administration, and worker's compensation TPA.
1. Health plan administrators
Many employers choose to self-fund their employee health care plans, meaning they agree to pay the claims for their workforce that might typically be paid by a health insurer. Depending on the particulars of your employee pool, a business could save money going this route. Yet, most employers are not insurance carriers.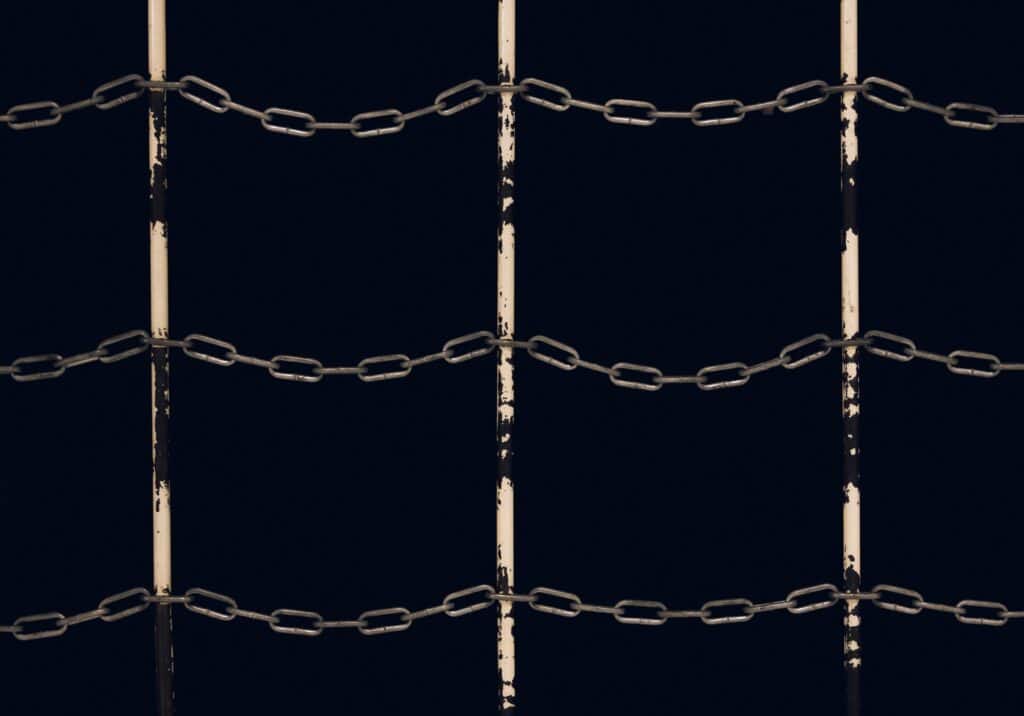 To get the cost-savings that might come from a do-it-yourself approach to employee insurance without encountering the disaster that comes from being completely inexperienced, businesses form relationships with TPAs. A TPA acting as a health plan administrator will have relationships with multiple carriers that they can use to shop around like a broker and use the carriers' products to form the baseline to then customize to the employer's preferred plan, as well as providing a stop-loss insurance policy.
TPAs can also be known as "administrative services only," or an "administrative services organization," or ASO. When serving as a health plan administrator, an ASO is typically shorthand for a TPA that works fairly exclusively with one insurance carrier. An exclusive relationship with a carrier may signal that the ASO has far fewer options for coverage customization for any employers using its services.
Health insurance TPAs are quite common, if this statistic from the Society of Professional Benefit Administrators is to be believed: Under their assessment, 60 percent of U.S. workers who aren't covered by federal benefits have their employment benefits administered through a TPA.
2. Third-party claims administration
A third-party claims administrator for commercial liability insurance providers is responsible for providing the claims processing for a carrier. So, a TPA handling these claims might employ licensed adjusters to help in assessing and filing claims, they'll verify claims to look out for fraud, and they'll likely act as a fiduciary, holding claims-paying funds in trust for the insurance carrier.
Third-party claims administrators may also be tasked with employee retirement plan administration. In these instances, an investment company handles financial management for employee retirement programs like 401(k) plans and the TPA handles day-to-day operations and customer care.
If you were also thinking, "Claims administration? Couldn't that be an MGA's or MGU's job?," you're not alone. We, too, asked these questions. And frankly, there are so many different jobs that can be outsourced through a TPA that the NAIC model legislation for regulating TPAs actually relies on an extensive list of what isn't a TPA to make some distinctions. Under this framework, MGAs are specifically excluded, which may be because MGAs and MGUs take on not only administrative duties but in fact bear responsibility for some of the duties in their own right, and they also sell and appoint. A lot of this distinction seems to rest on taking responsibility for the producer channel.
3. Worker's compensation TPA
TPAs are also frequently acknowledged for their role in managing worker's compensation programs. In addition to paying claims and collecting employer contributions to shore up solvency, TPAs provide objectivity in the process. Some states prefer to keep worker's compensation regulations separate from TPAs, so this is one area that it pays to check your specific regulatory requirements. That said, TPAs can be the preferred system to administer worker's compensation programs for many of the same reasons they work well for self-insured employer health plans:
Administrative experience without years of in-house trial and error
Various carrier relationships provide stop-loss coverage options
Dedicated service helps employees and the employer alike with custom advice
Anonymized, aggregated claims data can help find efficiencies
Plus, one advantage specific to worker's compensation:
Objective third-party input and claims distribution in the case of arbitration or litigation
Who regulates third party administrators?
As we alluded to earlier, pinning down TPAs is partly about defining what they aren't. They aren't individuals, they aren't unions, they aren't insurers, they aren't a trust, they aren't banks…
If you recognize a TPA is legally distinct from all these other entities and that they serve an exclusive role in the insurance distribution pipeline, then the next question is one of regulation. What insurance responsibilities do they need to follow?
NAIC model legislation
The NAIC has model legislation for this – as it does for everything. The guideline, "Registration and Regulation of Third Party Administrators (TPAs)," is a somewhat unusual piece of model legislation. In addition to its long list of "what isn't a TPA," it actually has two full legislative models. As the introduction to the guidelines describes, many states regulate worker's compensation administrators separately from TPAs and other insurance-adjacent entities. So, the model includes both legislation for TPAs that might work with worker's compensation plans and those for which all worker's compensation language has been stripped out.
Specific responsibilities for TPAs and carriers
The NAIC guidelines make clear that the relationship between TPAs and their insurance carriers should largely be founded by a master services agreement. Much like an MGA contract, spelling out some of the respective duties and responsibilities upfront can save everyone money, risk, and headache later on.
The master services agreement should spell out exactly what the expectations are for the TPA, as far as what specific duties they're responsible for and mechanisms to ensure oversight and accountability. State regulations are generally clear that TPAs are acting as fiduciaries on behalf of the insurers they contract with, but, ultimately, all liability rests with the insurer. So, setting ways to verify how the TPA is performing and whether they're meeting regulatory standards is paramount to carriers' risk management.
The fiduciary piece is no joke – since many TPAs are managing claims processing, they may be taking over large sums of money from insurers. Any collateral like that, which is being used to process claims or which the TPA needs purely to perform functions of the carrier duties, states deem the property of the insurance carrier. TPAs are acting as smart stewards of the money, but it's all in the service of the carrier.
TPA compensation limitations
To make this a hard line and clearly distinguish between TPA funds and carrier funds, the NAIC's guidelines also call for limitations on the basis of a TPA's compensation. The model allows for carriers and other parties to compensate TPAs for performance, but can't tie pay – even performance-based pay – to cost savings. Reading between the lines, this rule aims to limit any incentive the TPA might have to arbitrarily reject health claims or worker's compensation claims to realize cost savings for the carrier or employer.
Just like carriers have to be quite transparent about solvency, TPAs have to be open to providing all relevant financial information at a moment's notice to their employer partners, carrier partners, and state regulators. As the NAIC says:
"An insurer utilizing the services of a TPA is responsible for the acts of the TPA and is responsible for providing the TPA's books and records relevant to the insurer to the commissioner upon request."
If a TPA has more than 100 policyholders, then states also require the TPA to file an annual report, and require employers and carriers using TPAs to hold onsite audits once a year.
TPAs add value to the insurance carriers they work with
Amidst all the requirements of a TPA, the key consideration for those who use them is that TPA crews are often doing this work of administrative management for multiple companies, be they employers or carriers.
TPA's typically have expertise in one or more areas, like claims processing or underwriting, and can free up an insurance company's time to focus their efforts on more critical work. The reduced cost and risk of using a team of people who have the internal knowledge and experience of insurance administration can be a good bet.
If outsourcing the difficult parts of producer management interests you, consider what AgentSync can do.
Disclaimer - AgentSync does not warrant to the completeness or accuracy of the information provided in this blog. You are responsible for ensuring the accuracy and totality of all representations, assumptions, information and data provided by AgentSync to you in this blog. The information in this blog should not be construed as legal, financial, or other professional advice, and AgentSync is not responsible for any harm you sustain by relying on the information provided herein. You acknowledge and agree that the use of this information is at your own risk. You should always consult with the applicable state and federal regulatory authority to confirm the accuracy of any of the information provided in this blog.