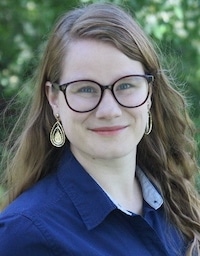 Regina Stephenson
Regina Stephenson is a writer and editor concentrating on the financial services industry, most specifically insurance and insurtech.
Since insurance regulation and legislation already make for dry tinder, Regina specializes in setting it alight with blogs that inform and entertain the compliance and operations teams of insurance agencies, carriers, and MGAs alike. By taking an inside-the-community approach to compliance news, her witty exposure of changing regulations and the inflection points of insurance technology keep the insurance industry current. 
Her previous experiences include ghostwriting and publishing books for independent financial professionals and serving as an online editor at CJOnline.com. Regina enjoys breaking down complex topics into bite-sized, understandable pieces, and is passionate about good storytelling.
Outside of her professional work, you can find Regina parenting three kids alongside husband Adam, waging war on the chaos of their fixer-upper bungalow, or reading and watching fantasy escapist stories.