The insurance industry is chock full of fun and confusing lingo: adjuster, agent, agency, broker, carrier, MGA/MGU, producer. At times, these words can be used interchangeably, as with MGA/MGU, but often these terms have very specific and unique meanings in the industry, such as with the words agent, broker, and producer.
Today, we're going to dive into adjusters, understand what they are, their role in the industry, and what licensing for an adjuster might look like.
What's an insurance adjuster?
An insurance adjuster investigates insurance claims to determine the extent of the insurer's liability for that particular claim.
For instance, say your apartment floods from a cracked pipe. Some of your furniture sustained significant water damage. Fortunately, you hold fairly comprehensive renter's insurance that covers this type of risk. When you file a claim with your insurer, they'll have a claims adjuster – AKA insurance adjuster – contact you to understand the incident, collect receipts, inspect the damage, and determine exactly what the insurer is responsible for paying you according to your insurance policy. The goal is to identify a settlement that is both fair to the insured and fair to the insurer as outlined in a policy.
Ultimately, however, the adjuster works to protect carriers from fraudulent claims and ensure they only pay for losses that are covered by your policy. After all, if an insurer were to pay willy nilly for every claim that's filed with them, then they'd soon deplete their resources and be forced into insolvency. This means that any legitimate claimants would be left holding the bag for losses that would otherwise be covered by a solvent insurer.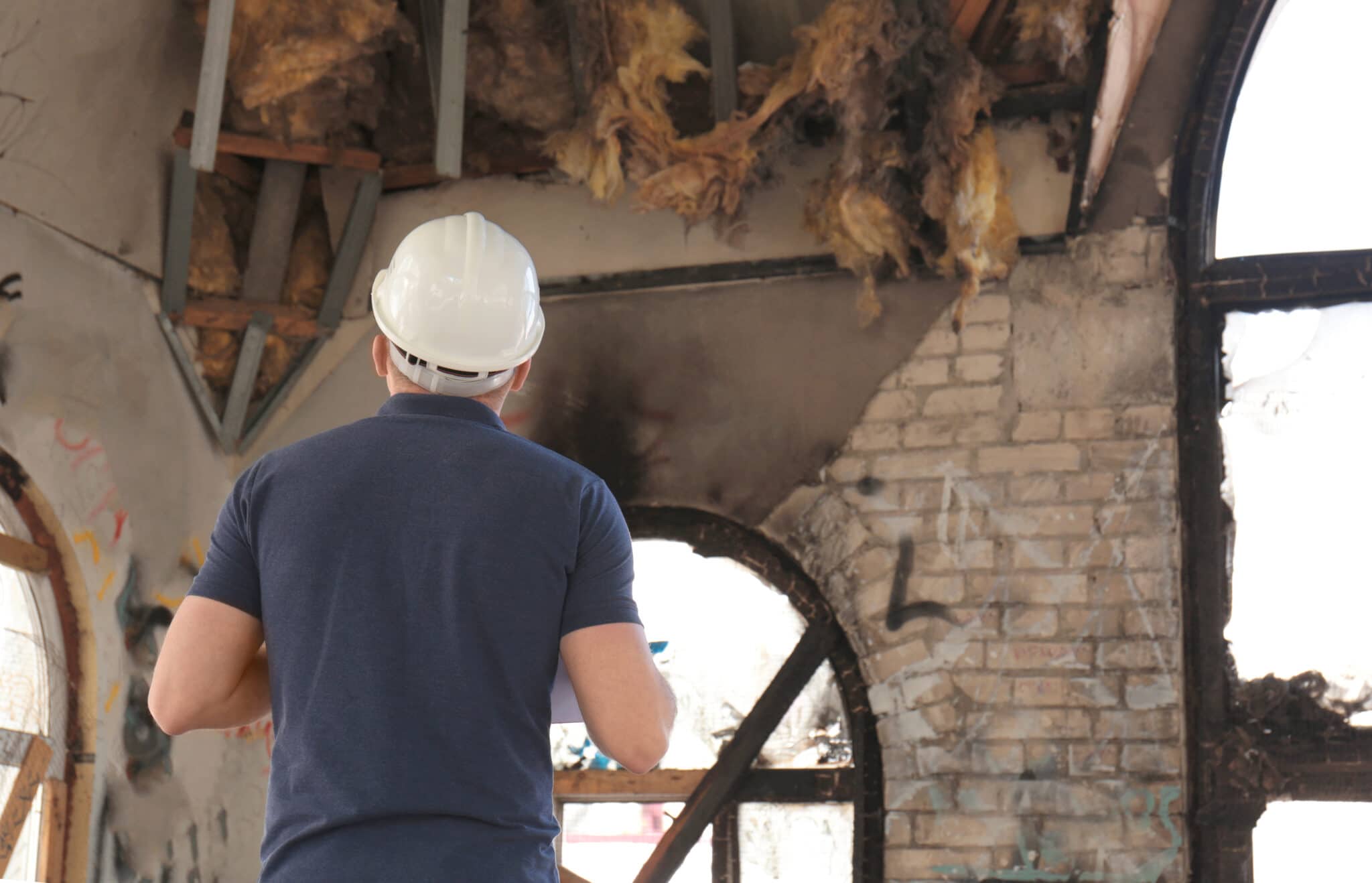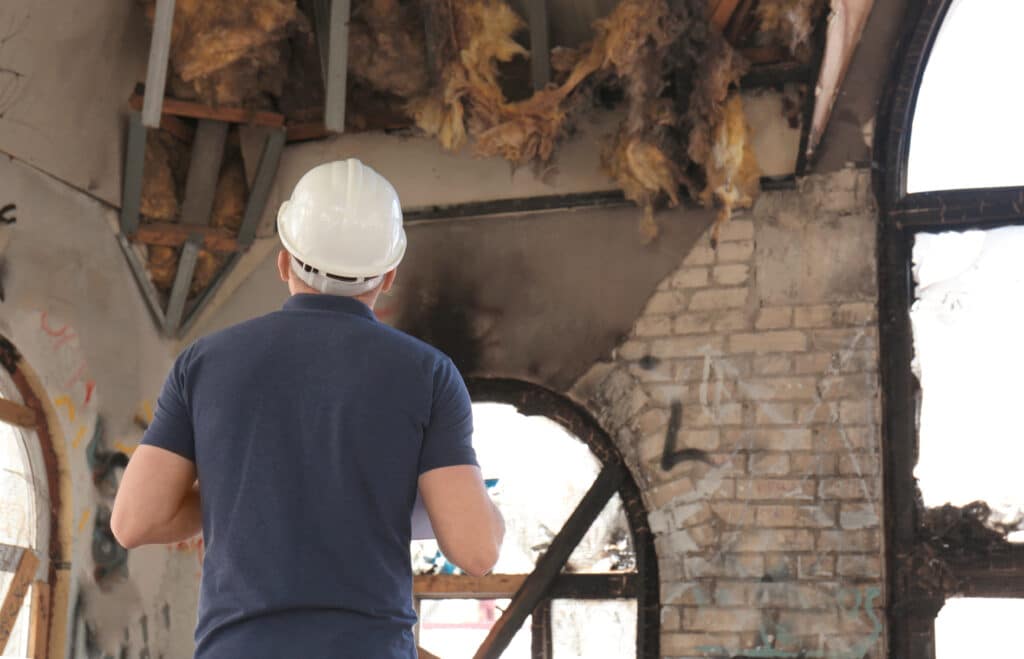 Are there different types of insurance adjusters?
Yep, you guessed it, there are different types of adjusters who play important roles in the claims assessment process.
To assess a claim, understand policy specifics, and deliver a report and payment recommendation to an insurer, adjusters need to have extensive knowledge of the insurance industry in general and the insurer's policies specifically. As a result, many insurers hire in-house adjusters to handle their claims investigations – these are often salaries employees who work full-time for an insurer.
However, as in the case where insurers issue policies from regions in which they don't physically reside, some insurers do hire independent adjusters from that area to handle their claims. While much like an in-house adjuster, the significant difference lies in the independent adjuster's employment status as a freelance or contract employee.
On top of in-house and independent adjusters, there are also public adjusters who work on behalf of the insured. If an in-house or independent adjuster makes a settlement recommendation that an insured deems insufficient, they may call on a public adjuster to create a competing claims appraisal and help to negotiate the settlement.
Can just anyone be an adjuster?
The work of a claims adjuster is, let's just say, involved.
As is typical for the insurance industry, state-based rules for adjusters and adjuster licenses vary. For instance, many states require adjusters to hold a license to adjust claims, but some don't. And if your resident state doesn't license adjusters but you want to work in multiple states, you'll need to designate another state that does license adjusters as your Designated Home State (DHS). The DHS license allows adjusters to work anywhere in the country by designating a state that does require licensure as their resident home state.
If you're unsure of what your resident state requires to adhere to adjuster compliance requirements, it's always a good idea to reach out to the department of insurance.
Using a tech solution to stay on top of licensing requirements
In the insurance industry, navigating state licenses for the various licenses can be overwhelming for insurers. How many adjuster licenses do you manage? Are they all up-to-date? Any upcoming renewals? Is everyone on track to complete their continuing education requirements?
Maintaining licensing requirements can require hours of manual data entry, hiring (and training) an army of licensing admins, and navigating legacy systems or spreadsheets. Fortunately, it doesn't need to be this way.
Check out our demo to learn more about how AgentSync removes licensing complexity for carriers.
Insurance Adjuster FAQs
Is an insurance adjuster the same thing as an insurance agent?
No, insurance adjusters and insurance agents hold very different and important roles in the insurance pipeline. They also require different licenses.
Do all states require the same licenses for insurance adjusters?
No, states have different licensing requirements for insurance adjusters.
Do insurance adjusters work for the insured or the insurer?
It depends entirely on the type of adjuster. Public adjusters work for the insured while in-house and independent adjusters work for the insurer.
Disclaimer - AgentSync does not warrant to the completeness or accuracy of the information provided in this blog. You are responsible for ensuring the accuracy and totality of all representations, assumptions, information and data provided by AgentSync to you in this blog. The information in this blog should not be construed as legal, financial, or other professional advice, and AgentSync is not responsible for any harm you sustain by relying on the information provided herein. You acknowledge and agree that the use of this information is at your own risk. You should always consult with the applicable state and federal regulatory authority to confirm the accuracy of any of the information provided in this blog.