 State and Carrier Requirements Vary on Insurance Background Checks
Consumers assume their prospective insurance producer is duly licensed and trustworthy – after all, why else would that person be trusted to sell insurance and scope out someone's financial situation?
Yet, most states don't have statutes mandating any sort of background check or screening for compliance, or standards set for who's chiefly responsible for conducting them.
So, what's the deal? Who's responsible? You won't be surprised to know it varies by state, so be sure to do your due diligence in whatever jurisdictions you operate in, but following is a general sketch of the lay of the land when it comes to insurance background checks.
State insurance license background checks
Most states' licensing processes include fingerprinting and some sort of basic state-level background check, even if it's not wholly enshrined in state legislation.
For a first insurance license in most states, the producer will get a basic fingerprint scan as well as having their name run through state databases for basic information such as criminal history. Some states exempt nonresident licensees from this process, and some states require either by law or by process that insurance licensees do this for the acquisition of every new line of authority.
The variation here is familiar, as many state governments are straddling manual and digital technologies – some states' regulators only allow you to submit digital prints, some stipulate a preferred fingerprint provider.
NAIC criminal history check model legislation
The National Association of Insurance Commissioners (NAIC) has model legislation for just about everything, and fingerprinting and background checks are no different. Yet, despite a carefully crafted model on the "Authorization for Criminal History Record Check," while many states have some kind of legislation, bulletin, or other regulatory procedure that addresses fingerprinting or background check requirements, only two have actually adopted any version of the NAIC model.
So, while this is one area with little standardization, the NAIC's Working Group dedicated to the question chugs on.
Insurer, agency, MGA background checks
Most insurance carriers, agencies, or managing general agent (MGA) organizations perform a background check when onboarding new agents, whether they're employees or contractors. This makes a lot of sense: States have an interest in ensuring only trustworthy professionals work with the public because of a general interest in consumer protections. But agencies and carriers have financial liability for their appointed or affiliated producers, as well.
Remember, among the common reasons for an agent's behavior to carry penalties, it's not just the agent who may be in trouble. The agency, MGA, or insurer could also find themselves in regulatory hot water if someone in the line of command should have known that something shady was going on, or whether an agent had a likelihood of acting out.
While there is no single standard for these various insurance stakeholders to follow, we see the accepted industry status quo reflected in the Securities and Insurance Licensing Association (SILA)'s Best Practices Handbook.
SILA background check commentary
In the Best Practices Handbook Chapter 2, "Agency-Carrier Preferred Workflow," SILA addresses the responsibilities of background checks and due diligence when it comes to gatekeeping reputable professionals:
"It is unclear to what degree the enforcement arms of the state insurance departments will hold each business entity liable for the behavior and business practices of an agent/producer/broker. While many agencies perform due diligence in reviewing the background of agency employees/contractors, it is clear that the insurance industry in general has deemed the carrier to be primarily responsible for performing due diligence in investigating the individual for past indicators of unprofessional conduct."
This would certainly lead readers to believe that, regardless of whether a state undertakes any amount of fingerprinting and background checks, carriers and MGAs acting in a carrier capacity should certainly have background checks built into their due diligence process for onboarding any agent or broker, regardless of whether they're captive or independent.
What are you looking for?
As is evidenced in a SILA webinar, "Criminal History Background Screening Best Practices, there are a number of levels to any background check or criminal history validation, and a few competing priorities to juggle.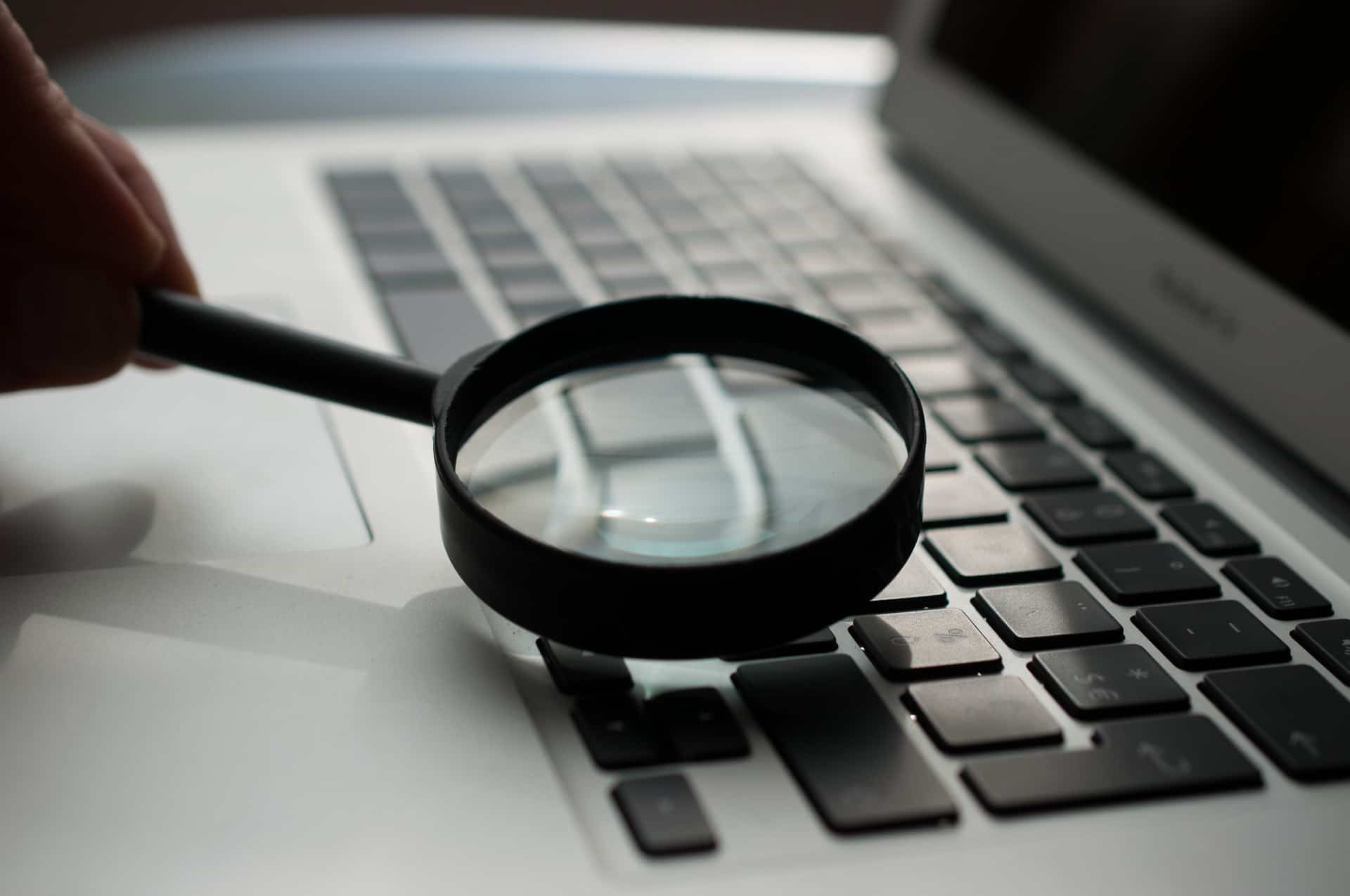 For one thing, some of the states with laws specifically governing insurance background checks spell out that they require validation of such basics as:
Identity
Residence
Education and presented experience
Character
Financial history
You will likely also want to search a number of databases for a comprehensive view of a producer's criminal or financial history. Most local and regional databases are not linked together – a simple search probably won't yield the information you're looking for.
So, you're going to want to search:
Local databases like county or municipal court records
Credit reports
National registries such as accessible by the FBI
Best practices in insurance background checks
Before you give your onboarding producer the third degree, you'll want to be sure your organization follows best practices regarding background checks.
It's important to remember that background checks and in general gathering information about someone's criminal, financial, or professional history, aim to ensure the person is a capable, trustworthy person who will not pose an outsized risk to your business or your clients.
While you want to do your due diligence in that regard, you also don't want to end up violating their right to privacy, turning up information about them that can lead to real or perceived bias, or transgress their right to medical privacy. The bottom line is that you don't want to do something to mitigate your risk that might instead increase your risk.
A few best practices suggestions in this regard:
1. Ask for permission
Be sure you disclose to any producer candidates – or candidates for officer positions in your company, where applicable – what you're looking for, why, and, as much as possible, how. You don't want to violate the trust of a new employee, and they may voluntarily disclose information they know might come up, which could facilitate a frank and open discussion.
2. Have an independent third party conduct the screening
For one thing, you want to be more thorough than merely plugging a name into a search engine. Having an independent third party that's experienced can ensure you have the widest or most relevant information. It also addresses the risk of exposing an insurance professional's federally or state-protected personal information – experienced criminal search services will scrub the data before giving it to you.
3. Allow a candidate to explain the results
Life is complicated. Some states have clear lines regarding crimes that can exclude someone from eligibility to work on the sales end of the insurance industry. And often, searches will yield cases that settled, were dismissed, or are ongoing: cases where there is no verdict rendered. In these cases, a person's explanation may greatly affect whether your business is willing to consider completing the onboarding process. For instance, a financial professional who ended up in bankruptcy court may have done so because they were reckless risk-takers, or because life circumstances afforded them no other options, or because it happened before they had financial know-how and it was a learning experience and inspiration for them. You won't know if you don't ask.
Producers may have to undergo a background check and many layers of screening before they receive the greenlight to sell for any carrier or agency. From state-level screens to carriers, MGAs, or agency scrutiny, the amount of paperwork and validation checkpoints can be ubiquitous – practically criminal. Using technology and professional verification sources can make it a little less tedious, and more thorough, too.
To see how AgentSync's integrations can help make this a (relatively) painless process that rolls easily into the rest of your producer management system, check out a demo today.
Disclaimer - AgentSync does not warrant to the completeness or accuracy of the information provided in this blog. You are responsible for ensuring the accuracy and totality of all representations, assumptions, information and data provided by AgentSync to you in this blog. The information in this blog should not be construed as legal, financial, or other professional advice, and AgentSync is not responsible for any harm you sustain by relying on the information provided herein. You acknowledge and agree that the use of this information is at your own risk. You should always consult with the applicable state and federal regulatory authority to confirm the accuracy of any of the information provided in this blog.