 Winners and Losers in Diversity, Equity, and Inclusion (DEI) in the Insurance Industry
The insurance industry has a historically poor showing of diversity in its workforce, but with concerted effort from industry leaders, this trend could be changing.
Most businesses understand the benefits of diversity, yet the insurance industry as a whole has struggled to attract talent across racial, ethnic, and gender lines. Still, there are some bright spots of progress, as well as evidence that increasing diversity could help with the industry's impending talent shortage. Not least of all, diversity in the insurance workforce could help shrink the coverage gap (particularly in health and life insurance) that today leaves non-white people at greater risk of financial losses.
A lack of diverse representation in insurance
According to the 2020 Census, Black people make up 13.4 percent of the U.S. population, while the country is also composed of over 50 percent women and girls. Insurance company TV mascots, on the other hand, include just two notable Black men (Jake from State Farm and Dennis Haysbert, longtime face and voice of Allstate), one woman (Flo), countless number of white men, and a handful of zoo animals. All jokes aside, the industry is suffering from a reputation problem that isn't helped by its existing diversity problem.
Why does the insurance industry lack diversity?
Despite good intentions and efforts to recruit and hire diverse candidates, people report that insurance industry organizations fall short when it comes to actually developing and promoting minority and underrepresented workers into leadership roles.
A variety of factors contribute to the insurance industry's lack of diverse talent. Like many things in the industry, we could chalk it up to "the way it's always been," but that isn't a good reason for a homogenous workforce any more than it's a good reason to keep using outdated technology.
For whatever reason, and there are many, the insurance industry hasn't done a great job of embracing People of Color, although the industry has implemented many diversity, equity, and inclusion (DEI) initiatives in recent years, and things do seem to be improving.
Historic unfair discrimination by insurance toward Black consumers
When discussing the lack of diversity within the workforce and leadership of the insurance industry, it would be naive to think the industry's own practices toward consumers are irrelevant. If you're wondering "how so?" there are examples in other industries and professions that demonstrate a clear connection between the racial and gender makeup of the profession itself and the quality of service consumers of those races and genders receive.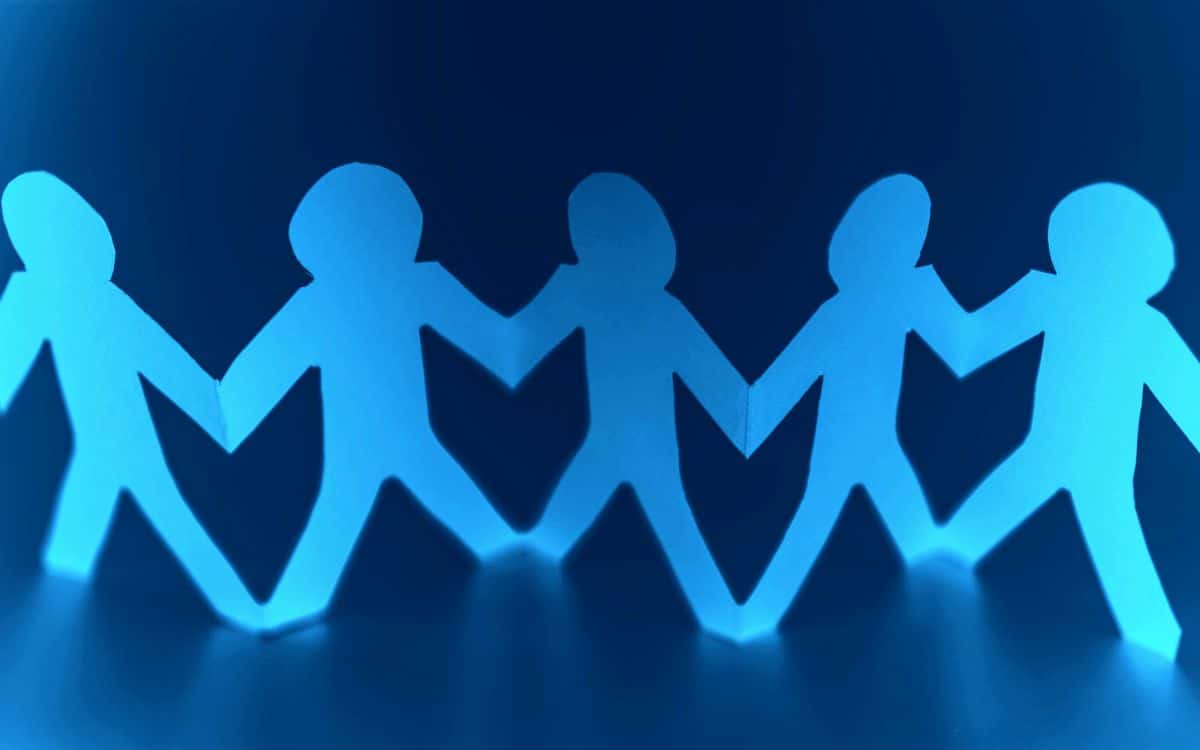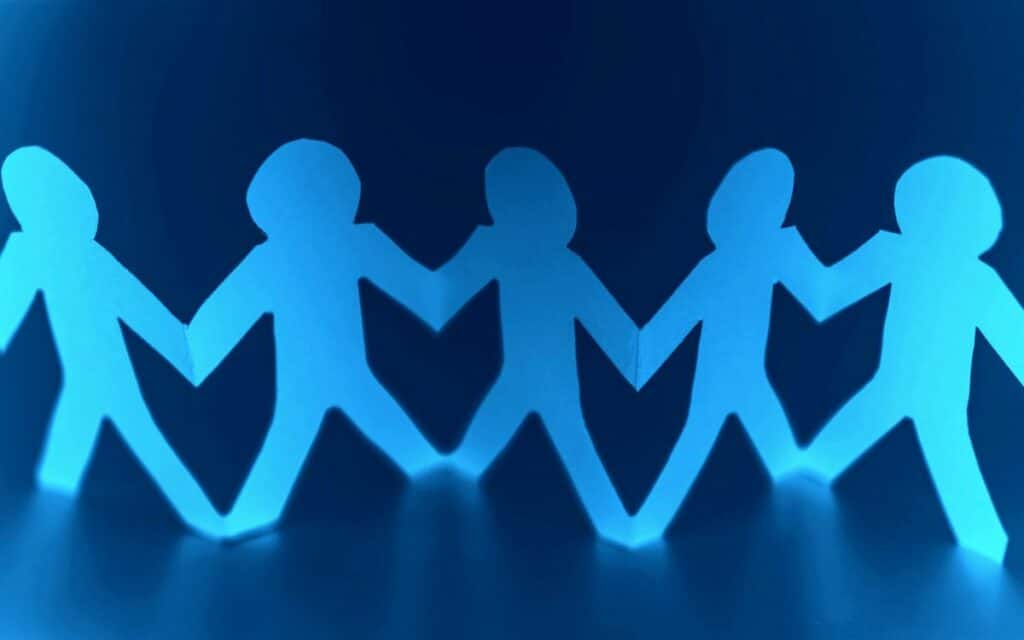 To use the medical field as a parallel example, only 5 percent of U.S. physicians identified as Black or African American in 2018. At the same time as the professional field is largely lacking Black doctors, Black patients have worse medical outcomes compared to people of other races. Examples include a dramatically higher maternal mortality rate for Black mothers compared to white and Hispanic mothers, and Black people being two times more likely to die from heart disease between the ages of 18 and 49 than white people, among many other notable disparities. What's truly striking is the difference in outcomes for Black patients when they receive care from Black doctors – one study found Black patients with Black doctors closed a cardiovascular mortality gap by nearly 20 percent. The logical conclusion is that greater racial diversity within the medical field yields more equitable medical outcomes for Black patients.
Similarly, the insurance industry has a history of what the National Association of Insurance Commissioners and The Center for Insurance Policy and Research call "unfair discrimination" toward Black people. By nature, insurance companies must discriminate when making underwriting and rating decisions. However, they shouldn't use factors such as race, gender identity, or national origin to determine the "price of or access to" insurance products. Unfortunately, this is exactly what's happened in the past, and the historical unfair discrimination against Black insurance consumers has far-reaching impacts on today's industry.
Today, People of Color (including, but not limited to, Black and Hispanic people) are less likely to have health insurance than white people in America. While Black Americans are actually a bit more likely to have life insurance than the general population, the legacy of racism in life insurance coverage means most Black policyholders have inadequate coverage: just enough to cover funeral expenses in most cases.
In auto insurance, as another example, research shows consumers with similar risk profiles are charged significantly more based on living in predominantly minority ZIP codes. With racism and discriminatory practices built into the history of insurance products, it's no wonder the industry hasn't always earned the trust of Black people and other minorities.
As the insurance industry as a whole makes changes to prioritize diversity, equity, and inclusion in its recruiting, hiring, and retention practices, the hope is (as seen in the medical field) Black, Hispanic, and other diverse consumers will achieve better outcomes.
Some insurance companies excel at diversity in the workplace, but there's still room for improvement
The good news is, it's not all bad news. In Forbes' annual America's Best Employers for Diversity study, Progressive Insurance ranked as the No.1 best employer in America in terms of its commitment to diversity, equity, and inclusion. In fact, nine of the top 50 companies in the study are insurance companies.
The winners include Progressive, Mutual of Omaha, Blue Cross Blue Shield North Carolina, New York Life, Unum, Erie Insurance, The Hartford, USAA, and Assurant. Each of these insurance carriers outranked more "obvious" DEI champions like Starbucks (coming in at No. 103), Intuit (No. 140), and Netflix (No. 194). This is a dramatic improvement from even seven years ago when only a single insurance industry player (USAA coming in at No. 33) made the list of Fortune's 50 Best Workplaces for Diversity in 2015. So, there's evidence that the insurance industry's concerted DEI efforts are working.
Before we collectively pat ourselves on the back too hard, it's important to remember that Forbes' study was conducted among businesses with at least 1,000 employees. The average insurance agency in the U.S. has 2.5 employees. This means a vast majority of the approximately 36,000 insurance agencies in the country weren't included in the study, and likely have less successful DEI initiatives, programs, or strategies in place (if any).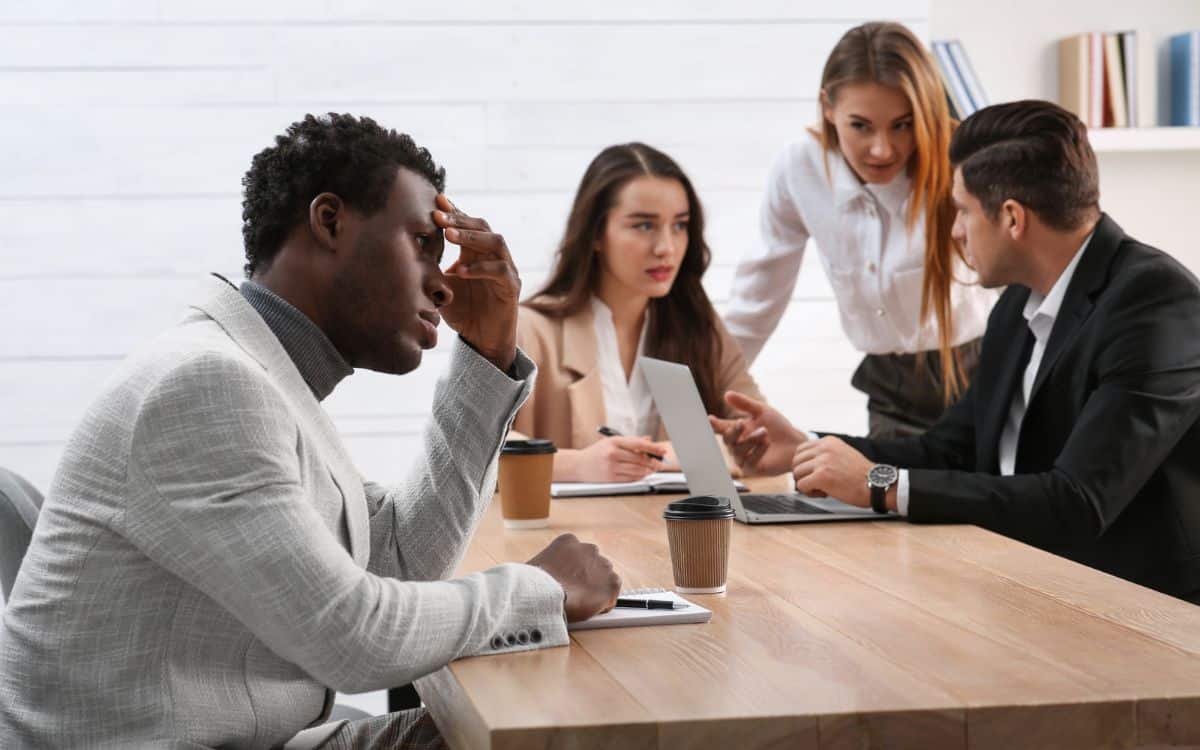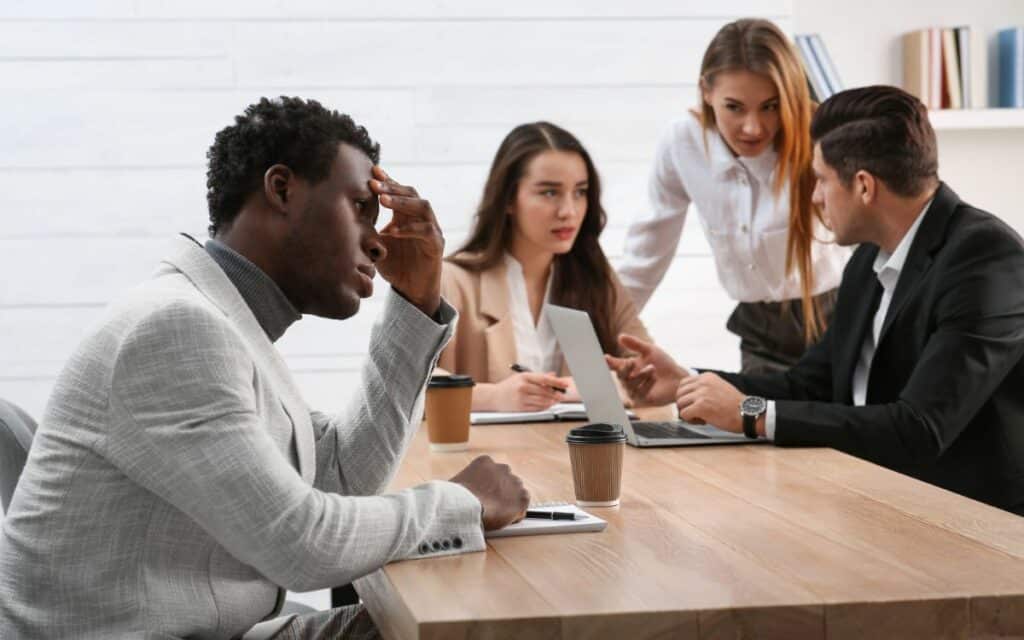 Case in point: Harry E. Reed Insurance Agency of Millinocket, ME recently got into hot water, including losing carrier appointments with Progressive Insurance and Allstate after posting a Juneteenth office closure sign in their window. The sign, which minimized the significance of the Juneteenth holiday and included some racist tropes, was (at best) tonedeaf and ill-informed and (at worst) outright racist. The employee of this two-person independent agency who posted the sign has apologized, stating she didn't intend for the message to hurt anyone. This further illustrates the point that DEI initiatives are still a necessary investment across the insurance industry, even as some large companies get recognized for their significant achievements in the space.
Still, other facts including those from the Bureau of Labor Statistics (BLS) show that the insurance industry employs a higher percentage of women than the U.S. labor market overall. The idea of diversity isn't strictly about skin color, sexual orientation, gender identity, or any other single attribute, but rather the collection and intersection of these identities. This means it's entirely possible for the industry to excel at fostering inclusivity for some identities while falling short in others.
It's also worth noting that simply employing people of different genders, races, sexual orientations, etc. isn't a "get out of jail free" card for the insurance industry on diversity. It's common that companies may have a proportionate number of women or People of Color working in them at the entry level (as noted in this McKinsey podcast), while senior leadership and boards of directors (much like insurance commercials!) are still composed nearly exclusively of white men.
How the insurance industry is focusing on diversity and inclusion (D&I)
The industry's top insurance carriers and many of the largest insurance agencies and brokerages are putting an emphasis on creating successful diversity initiatives. While it's difficult to find any actual blueprints for success, aside from each and every company stating that it values diversity, the answer is certainly not just words. There's a lot of action happening too.
Just a few examples of how the insurance industry is making efforts to improve diversity, equity, and inclusion include these associations and events:
Resources for inclusion in insurance
If this blog has left you inspired to learn more, or even take action toward creating a more diverse and inclusive insurance industry for employees and consumers, here are some resources that can help.
Your first stop should probably be this incredible page compiled by the Insurance Information Institute, with links to many of the largest insurance carriers' DEI programs, and much more.
For a deep look at the barriers for African Americans entering the industry, and solutions that can help change that, take a look at Marsh's Insurance in Black and White study.
In this 20-minute podcast, experts from McKinsey talk about ways the industry can accelerate diversity, with a focus on gender equity.
Using modern technology to bridge the diversity gap
As the insurance industry tries to attract a new generation of talent, it must do so with an eye toward diversity. This means bringing people into the insurance industry who wouldn't have previously considered a career, or even been aware of the opportunities. Believe it or not, adopting technology that provides employees with a best-in-class experience is part of the formula for attracting new talent and, by definition, diverse talent.
If your insurance organization is ready to do what it takes to broaden your talent pool, consider checking out a modern producer compliance management solution like AgentSync.
Disclaimer - AgentSync does not warrant to the completeness or accuracy of the information provided in this blog. You are responsible for ensuring the accuracy and totality of all representations, assumptions, information and data provided by AgentSync to you in this blog. The information in this blog should not be construed as legal, financial, or other professional advice, and AgentSync is not responsible for any harm you sustain by relying on the information provided herein. You acknowledge and agree that the use of this information is at your own risk. You should always consult with the applicable state and federal regulatory authority to confirm the accuracy of any of the information provided in this blog.