 Insurance 101: Unemployment Insurance Explained
Unemployment insurance is a hot topic these days, after being the center of attention during 2020 and 2021 due to the COVID-19 pandemic. To some, it's a government handout that prevents people from seeking jobs; to others, it's a vital necessity after an involuntary loss of employment.
However you view it, unemployment insurance has played a large role in the national conversation lately, but its roots go back much further. If you're an agent, insurance carrier, MGA, or MGU, unemployment insurance may be the one line of coverage you never sell, as it's fully administered by the U.S. federal and state governments. However, that doesn't mean you shouldn't learn about it!
We'll cover some of the basics of unemployment insurance (UI) in this article, even if these questions won't be on your state licensing exam.
What is unemployment insurance?
Unemployment insurance, or UI, is a program governed by federal guidelines and administered by each individual state. Its purpose is to assist workers who have experienced an involuntary loss of employment. This means an employee who voluntarily leaves their job is usually not eligible to receive UI benefits. There are some exceptions, such as an employee who quits a job where they are being harassed. These cases are extremely hard to prove, so for the sake of discussion, we'll consider UI as being only for people who lose their job involuntarily.
It's also important to note that when an employee is fired "for cause" such as misconduct or fraud, they will not qualify for unemployment benefits. Since UI benefits are administered by each state, the rules for who does and doesn't qualify vary by state. The amount of money a person receives also will change based on their state of residence.
Ultimately, regardless of the state, you can expect your weekly income from UI benefits to be extremely low compared to your working salary. Florida, for example, caps the weekly benefit at $275 even for the highest earners.
When did unemployment insurance start?
The true history of unemployment insurance (like most insurances) dates back centuries and can be seen in Europe prior to appearing in the U.S. Even within the U.S., there have been forms of benefits for people who experience loss of work well before UI became a national law. Similar to other modern concepts like the 40-hour workweek, we can thank the work of labor unions for much of the progress toward a robust UI system.
In terms of the modern U.S. UI system, it originated in 1935 and was part of President Franklin Roosevelt's Social Security legislation. Just before that, in 1932, the state of Wisconsin established its own state-level UI benefit program, which may have shaped the national law.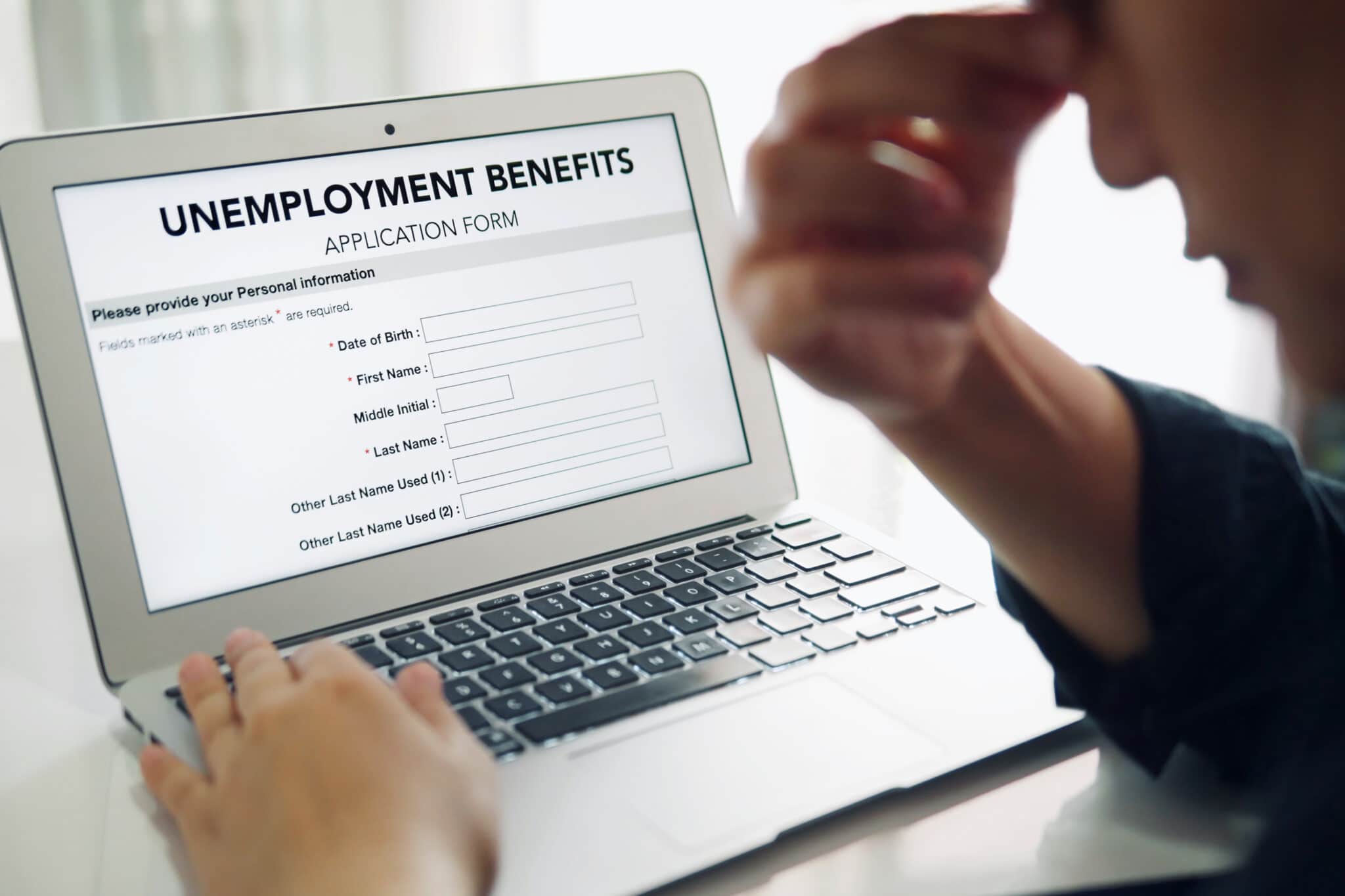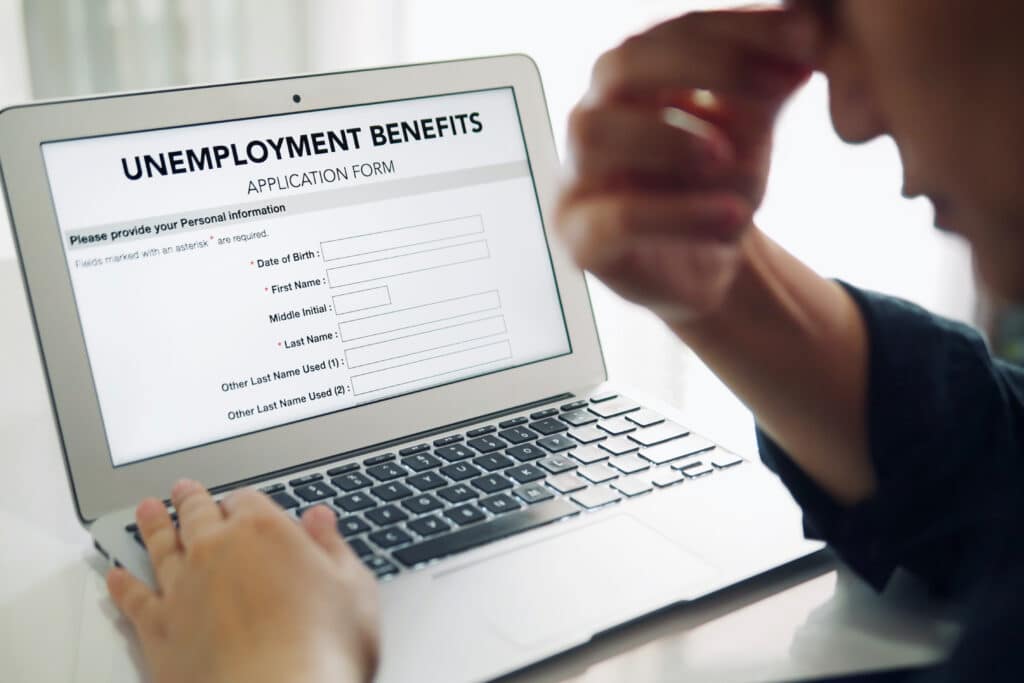 Who funds unemployment insurance?
Most types of insurance policies are paid for (via insurance premiums) by the person who is benefiting from the insurance, by a family member of the beneficiary, or by an organization acting on that person's behalf, such as in the case of group benefits. The way most types of insurance work is that premiums are paid in by everyone and then used to pay out benefits to those who experience a covered event and qualify for payment.
Unemployment insurance is similar, with employers in each state paying into the system for the benefit of not only their own employees, but all of the state's employees. The biggest difference between the way most insurance policies are funded and how UI is funded is that premiums are not based on any kind of risk category or actuary table.
Unemployment insurance "premiums" are actually considered a tax that each state sets and then collects from businesses. A business with even one employee is required to pay this percentage of their taxable payroll costs toward the state UI fund. In fact, when an employer mentions "payroll taxes," UI is under this umbrella.
How do people get unemployment insurance?
To receive UI, a person has to file an application with their state department of labor. Of course, to actually receive the benefit, the applicant must be approved, and that depends on a lot of other factors (see below). A list of each state's unemployment insurance office website and phone number is provided by the U.S. Department of Labor here.
Who qualifies for unemployment insurance, and who doesn't?
The answer to this question will vary by state, and by other circumstances such as how employment was lost ("involuntary termination without cause" being the standard, baseline requirement in most cases).
There are also times during which normal UI benefit eligibility rules are changed or relaxed. As an example, during the COVID-19 pandemic, the federal government created eligibility for UI benefits based on a worker's source of income being impacted by COVID-19. The new law extended unemployment benefits to people who would otherwise not qualify for them, including self-employed individuals, contractors, and gig-economy workers.
During normal times, only W-2 employees qualify for unemployment benefits because companies don't pay into the system for independent contractors, and self-employed individuals don't pay unemployment insurance taxes on their own wages.
Additionally, it's important to know that once an application for UI is approved, the recipient is required to do a number of things to keep receiving benefits. These include documenting the search for suitable employment and applying for jobs on a weekly basis. In addition, if someone is offered a job and turns it down, they risk losing their UI benefits.
Is there such a thing as private unemployment insurance?
Up to this point, we've been strictly talking about unemployment benefits offered by the U.S. federal and state governments. As we mentioned, this is a type of insurance that no agent or broker can sell, and no carrier can underwrite.
However, private unemployment insurance does exist, although it's rare and may not even be offered at the time of this writing. In theory, there are insurance carriers who offer employees the option to purchase supplemental income replacement insurance policies because the amount provided by states often is not enough for someone to pay their basic bills.
There are several types of insurance products that can function as private unemployment insurance, but again, they appear to not be for sale at this time.
The topic of unemployment insurance isn't something we can cover comprehensively in one quick article. For those who want to learn about its ins and outs, there are countless documents outlining the laws relating to unemployment benefits on both the state and federal levels.
But, since you probably can't sell, broker, or underwrite it (but if you do, please let us know!), this may be all you ever want to know about UI benefits. If you're fortunate, you won't ever have to deal with them firsthand.
To make the rest of your producer lifecycle management easier, see how AgentSync can help.
Disclaimer - AgentSync does not warrant to the completeness or accuracy of the information provided in this blog. You are responsible for ensuring the accuracy and totality of all representations, assumptions, information and data provided by AgentSync to you in this blog. The information in this blog should not be construed as legal, financial, or other professional advice, and AgentSync is not responsible for any harm you sustain by relying on the information provided herein. You acknowledge and agree that the use of this information is at your own risk. You should always consult with the applicable state and federal regulatory authority to confirm the accuracy of any of the information provided in this blog.