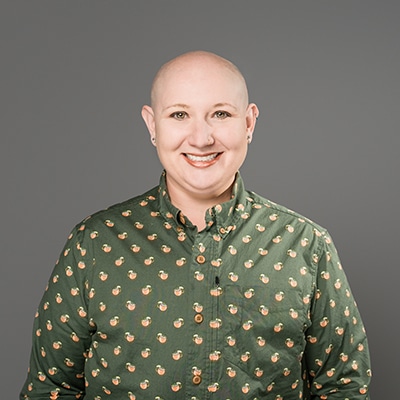 Ellen Lichtenstein
Ellen Lichtenstein (she/they) is a writer and digital content producer who's been creating written and multimedia content for the insurance, financial, and insurtech industries since 2014. After spending eight years in non-fiction/reality TV production and casting, Ellen made the logical leap to creating content for the insurance industry, starting with employee benefits. Ellen later expanded into writing for and about agency management systems, insurance compliance management, and insurance technology trends.
Ellen began writing for AgentSync in February 2021. Since then, she's built a large portfolio of content surrounding insurtech and cloud technology, software as a service (SaaS) in the insurance industry, and the modern insurance producer experience – among many other topics. Ellen prides herself on the ability to write clever (but never cutesy!) content in an industry with a reputation for being filled with dry and technical subject matter.
When not parked in front of a laptop creating award winning* insurance compliance management content, Ellen enjoys spending time with her husband and their horses, including riding many of Colorado's best mountain trails.
*Ellen's content would be award-winning if awards existed for such things.