 What Is a BGA? All About Insurance Brokerage General Agencies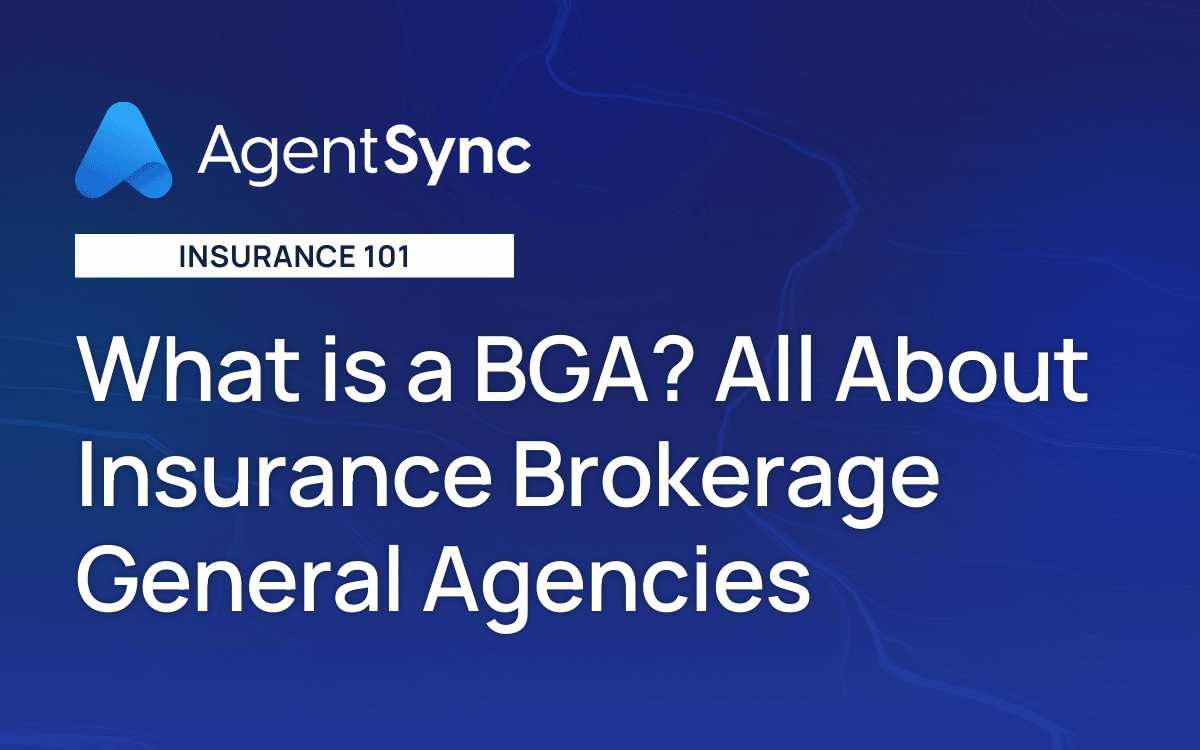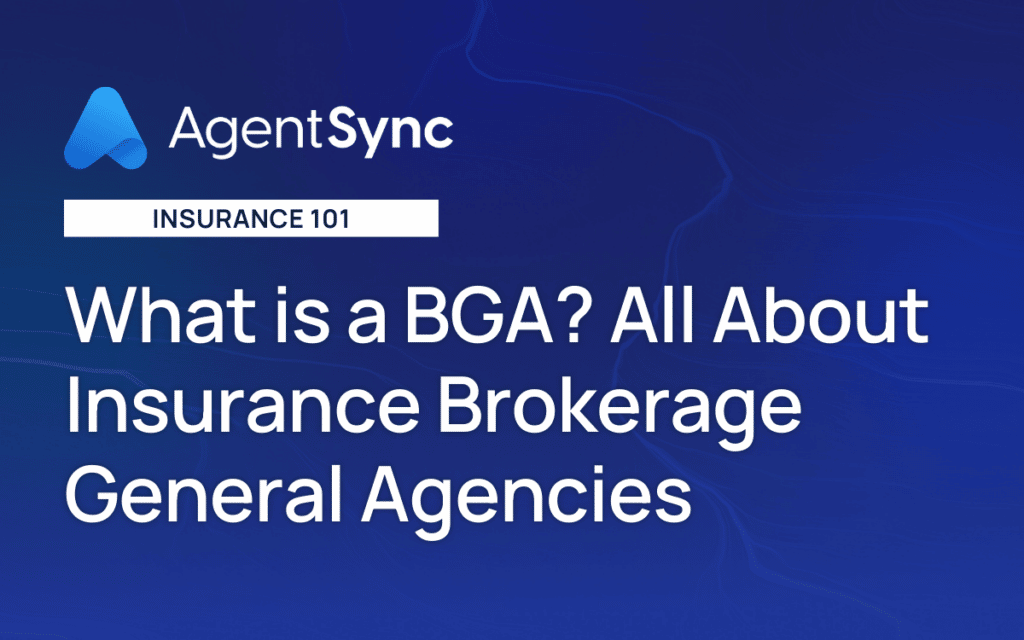 A brokerage general agency (BGA) is an insurance wholesaler that helps support insurance agents in their work, while also providing value to insurance carriers. This important insurance intermediary plays a role assisting both insurance producers and carriers to achieve their insurance sales goals.
Oh no, not another insurance acronym!
Where would the insurance industry be without its acronyms? We've spent some time laying out many of the common ones for personal lines, commercial lines, life and health, and even gone deep into the difference between an MGA and MGU. Next up in our Insurance 101 collection is a brokerage general agency, or BGA.
What does BGA stand for in insurance?
The acronym BGA stands for brokerage general agency but what does that actually mean? First of all, it's important to understand that a BGA is not an insurance company or carrier. Also, while they both have "general agency" in their names, unlike an MGA or MGU, a BGA doesn't take on insurance carrier responsibilities such as underwriting and claims settling.
A BGA can best be described as a support organization to help independent insurance agents and producers succeed. Oftentimes, smaller insurance agencies don't have what they need to go it alone, and insurance carriers don't have the resources to train each agent individually. From back office support, marketing, communication, and branding help, to accessing carrier markets, products, or attractive commission splits, individual insurance producers can use a BGA to help them better serve their clients.
How does an insurance BGA work?
A BGA works as an intermediary with direct relationships both with insurance carriers and insurance agents. Their main objective is to take the heavy lifting off independent insurance agents, allowing those agents to focus on selling insurance policies. They also help individual agents and smaller agencies gain access to the insurance products their clients want. BGAs are known in the insurance industry as "wholesalers" because, similar to consumer goods wholesalers we're all familiar with, they can get more favorable conditions for the agents they work with by helping agents "buy in bulk" metaphorically speaking.
Another way of saying it is that individual insurance agents may approach a BGA that has access to the insurance products they want to provide their clients. The BGA bundles a large number of the same types of policies together and can then go to the insurance carrier to access those policies "in bulk."
Why do BGAs exist?
From the start of modern insurance, through around the 1960s, insurance carriers distributed their products directly through insurance agents. This means each carrier contracted, trained and supported agents directly. As new insurance products began to emerge to address the ever-increasing risks of the modern world, this model became unsustainable. There simply weren't enough resources at the insurance carrier level to keep having a one-to-one model supporting tens of thousands of insurance agents and their needs.
That's where marketing organizations came from. These marketing organizations' primary function was to recruit insurance agents, train them on carrier products, run sales illustrations, and provide support that carriers were unable to give directly. Under this model, carriers redesigned the commission structure in a way that allowed commissions to pass to the marketing organizations (whether they be IMOs, FMOs, BGAs, or other types) and the marketing organization would take a small piece of the commission paid by carriers for each policy one of their agents sold.
As this model expanded, different levels of insurance marketing organizations emerged and each type of organization differentiated themselves by both who they recruited and serviced, as well as the types of services they provided to their members. While the direct carrier-to-agent relationship was basically nonexistent, all different types of marketing organizations of different sizes could still (potentially) get a top-level contract with a carrier (meaning the highest possible commission level a carrier would pay per policy) through the mid-2000s.
More recently, due once again to scalability challenges, insurance carriers began limiting direct (top-level) contracts to the largest organizations, known as national marketing organizations (NMOs). Even the largest BGAs and IMOs now, for the most part, need to be a member of an NMO to gain access to carrier products, as insurance companies keep direct contracts to a minimum.
Why do insurance agents work with BGAs?
Insurance agents, brokers, and producers benefit from working with a BGA because the BGA can provide them with access to insurance products they can't get on their own, along with more preferential commissions on those products.
BGAs also provide back-office support to insurance agents to help them be more successful. Some examples of this back-office support include:
Being available to consult on niche or difficult client cases
Providing agents with expert contacts to help them better serve their clients
Processing online insurance applications
Tracking applications and claims
Providing real-time policy quotes to agents
Answering producers' questions about underwriting requirements
Agent licensing: BGAs can handle producer contracting on behalf of an insurance carrier when the agent will be selling insurance policies through the BGA
Many independent insurance agents need the kind of collective experience and support that a BGA provides them. However, a BGA is only one of several ways an insurance agent can receive support.
Are BGAs common in health and life insurance?
Yes! While technically a BGA can exist across any and all lines of insurance, they are most commonly seen in the life and health insurance lines of business – including long-term care insurance, annuities, and disability insurance. One of the major benefits for agents who work with BGAs is that they are often licensed to sell life, health, long-term care insurance and annuities, but that may not be their primary or only job. These agents may also sell securities and provide services for clients that go well beyond a simple life or health policy. Having the back-office support and added expertise that comes with working with a BGA allows these financial professionals to more easily meet the required legal standards when serving their clients.
What's the difference between a BGA and IMO?
Independent marketing organizations (IMOs) are yet another three-letter acronym serving the insurance industry. IMOs are similar to field marketing organizations (FMOs) and both have a lot in common with BGAs. In fact, these types of organizations all have so much in common that they often use the terms interchangeably. There's no legal or regulatory definition of BGA, IMO, or FMO, so it's a matter of semantics and the preference of the organization itself. It also often depends on the size of the organization and the services they provide.
Historically, IMOs would focus on larger agencies that had internal marketing resources to create anything the agency might need (think: letterhead, websites, social media, print or electronic advertising, etc.). Recently, many BGAs have also started offering these services previously offered by IMOs in order to remain competitive.
Among BGAs, IMOs, and FMOs, all three provide support to independent insurance agents and producers. All three offer insurance agents access to insurance carriers and their products. All three provide back office support to agents, assist in customer service, and usually allow producers to sell insurance with better commissions than "off the shelf" pricing from carriers.
So, what's the difference between a BGA and IMO? It's a matter of size and scope. In the hierarchy of insurance agents, agencies, and organizations:
One or more agents can make up an insurance agency
A number of agencies can all be members of a BGA
A collection of BGAs can be members of an IMO
Multiple IMOs can join an even larger NMO (national marketing organization)
*This is an overly-simplified explanation, and there are even more subtleties and nuances that exist, which we won't attempt to cover in this 101-level blog.
Despite any confusion, together they all play an important role in the insurance distribution channel, providing independent agents with layers of administrative services and support they wouldn't otherwise have. Needless to say, insurance policies have a long road to travel along their way from an insurance carrier to the end insured.
Simplifying insurance agent contracting for BGAs
As we mentioned, one role a BGA can play for its members is to take care of producer contracts and carrier-agent contracting. With hundreds, thousands, or tens of thousands (or more!) individual agents making up a BGA, some BGAs are looking for ways to simplify and automate this process.
That's exactly where AgentSync can come in. We'll take the manual and tedious process of carrier-agent contracting and turn it into something as easy as a few clicks for the contracting staff at BGAs. Learn more here and contact us to set up your own demo today!
Disclaimer - AgentSync does not warrant to the completeness or accuracy of the information provided in this blog. You are responsible for ensuring the accuracy and totality of all representations, assumptions, information and data provided by AgentSync to you in this blog. The information in this blog should not be construed as legal, financial, or other professional advice, and AgentSync is not responsible for any harm you sustain by relying on the information provided herein. You acknowledge and agree that the use of this information is at your own risk. You should always consult with the applicable state and federal regulatory authority to confirm the accuracy of any of the information provided in this blog.