 Regulatory Roundup: Nonadmitted Insurance
Hurricane Season Fallout a Sample of State-Level Variance
State by state variations of laws, compliance protocols, industry transparency, and general regulatory cultures can lend one the impression that keeping up with industry changes is a little bit like herding cats. So, what better way to wrangle some of the more localized insurance news than in a Regulatory Roundup?
On an ongoing basis, in no particular order or rank, we're wrestling the various regulatory changes, compliance actions, and commissioner decisions into our roundup. As a disclaimer: There's a lot going on at any given time in these here United States, so this isn't a comprehensive picture of state-level action by any means. Think of it as, instead, a sample platter of regulation.
Federal insurance activity: Vaccines tied to Medicare and Medicaid payments allowed for now
One of the biggest news stories, which will continue to develop, is that on Jan. 13, the U.S. Supreme Court blocked an Occupational Safety and Health Administration (OSHA) rule that would use OSHA's regulatory power to mandate vaccines for the majority of American workplaces.
However, the court allowed a rule that would impart a vaccine mandate on nursing homes and skilled-care facilities that accept Medicare or Medicaid funds.
While the regulatory split has been covered extensively elsewhere, we just couldn't ignore it given that the federal government so rarely dips its toe into the insurance industry pool.
D.C. insurance appointment terminations and renewals dates
The District of Columbia announced its termination deadline (Feb. 25, 2022) and appointment renewal period (March 3, 2022, to May 31, 2022). We've added D.C.'s termination and appointment renewals to our blog for those who might be interested in other state deadlines.
Wisconsin Insurance Omnibus Law
Wisconsin Commissioner of Insurance Nathan Houdek issued a news bulletin covering extensive changes to the state's insurance laws. While partly we just applaud the use of the word "omnibus" because it's fun, the legislation is truly wide-ranging, covering:
Increased financial penalties for insurance law violations that affect seniors
Clarification that shareholder or policyholder meetings may be held remotely
Changes to stress test and liquidity requirements and reporting for group capital
Adopts a previous Wisconsin Office of the Commissioner of Insurance's opinion into formal law that "funding agreements" are insurance contracts
Changes pay classifications for the Injured Patients and Families Compensation Fund
Recategorization of travel insurance as an inland marine line of insurance and life and health
If you're feeling curious about any of those (and truly, we would recommend some further examination of the Travel Insurance Law because it's a doozy), read Commissioner Houdek's bulletin.
Colorado emergency regulations: special enrollment and COVID vaccines
From Jan. 16, 2022, through March 16, 2022, the Colorado Department of Regulatory Agencies Division of Insurance is opening a special health care enrollment period. The division cites both the Boulder County fires as well as rising COVID-19 cases in opening this period, saying "immediate adoption of this regulation is imperatively necessary for the preservation of public health, safety, or welfare."
The second order of the division's Jan. 19 notice of adoption concerned the COVID-19 vaccines, instructing insurers to cover all COVID vaccines without cost-sharing or other prerequisites.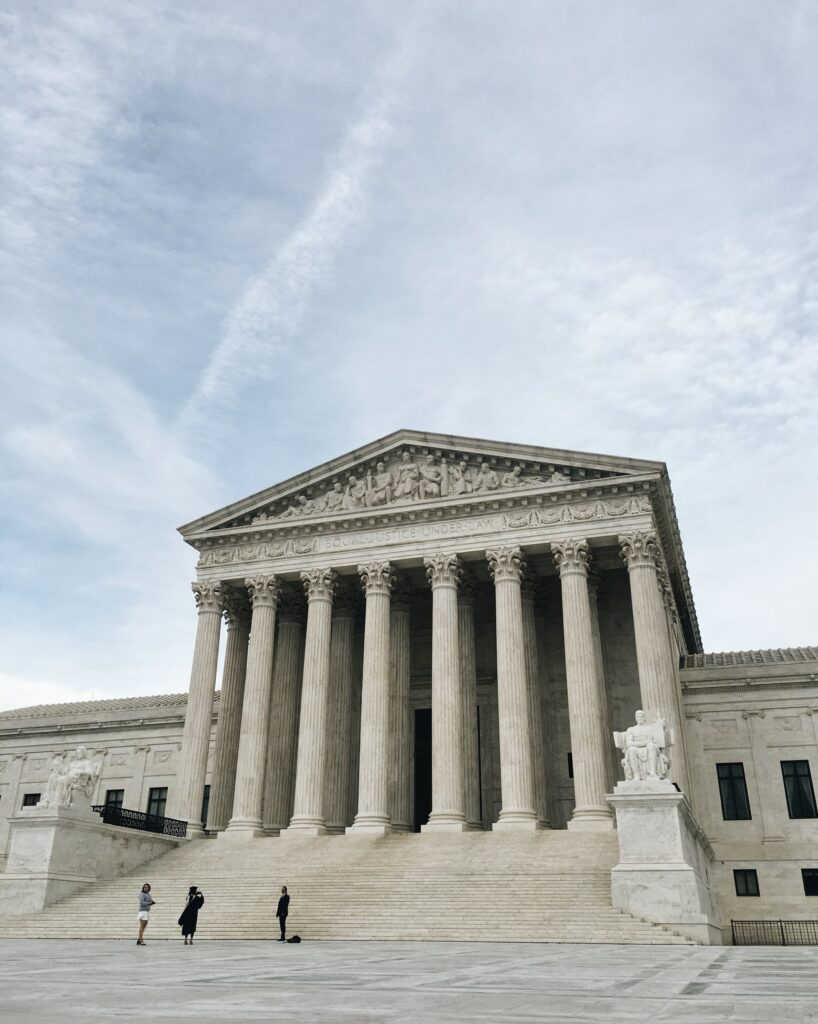 Alaska hearing to amend allowed nonadmitted insurances
The Alaska Division of Insurance finalized its list of allowed nonadmitted insurances (aka, insurances that aren't formally regulated by the state). Basically, Alaska state law mandates that, if there are admitted insurers and policies available for certain coverage, coverage-seekers must go with admitted insurances. However, the state maintains a list of coverages for which nonadmitted insurers or policies are the only options.
To read more about this super-niche area (we recommend you do, it's actually super interesting if you are a giant insurance nerd), check out the Alaska news release. The tl;dr is that Alaska added these newly allowed nonadmitted insurance lines:
Professional media liability
Construction weather parametric
Meanwhile, the state declined to add "used automobile dealers" to the list because, "After review of the approved filings in the state, the director finds there are admitted insurers that do offer automobile dealer coverages in the state."
Louisiana still reeling from hurricane season
Louisiana Commissioner of Insurance James Donelon revoked the license of, issued a fine to, and issued a cease-and-desist order to Trampus Scott Wagoner, a property and casualty producer who investigators determined to be misappropriating insurance premiums.
According to a mid-January news release, multiple clients paid Wagoner their premiums, but he hadn't actually bound coverage for them, or the coverage he provided was subpar.
"Louisiana citizens put great trust in their insurance agents and deserve to have that trust honored," said Commissioner Donelon in the department's release. "In this situation, it is especially egregious that these would-be policyholders did not find out about this fraud until they had claims for Hurricane Ida that they were unable to receive payment for. This sort of behavior will not be tolerated in the Louisiana insurance market."
Commissioner Donelon has had a busy January, as he also placed Americas Insurance Co. into receivership as the company became insolvent following the last few hurricane seasons. This receivership has taken some doing. Although Americas was legally domiciled in D.C., according to a news release from the Louisiana Department of Insurance on Jan. 20, the majority of its policies were based in Louisiana. The Louisiana Department of Insurance worked extensively with D.C.'s Department of Insurance, Securities, and Banking to redomesticate the carrier to Louisiana to facilitate the rehabilitation order.
Florida CFO deploys strike team to protect consumers from fraud
Florida Chief Financial Officer Jimmy Patronis announced on Jan. 19 that he sent a Disaster Fraud Action Strike Team (DFAST) to three Southwest Florida counties following a series of storms.
"Following a natural disaster, scam artists work overtime to defraud individuals in their time of need and that is why I have deployed my Disaster Fraud Action Strike Team to Southwest Florida to be on the lookout for bad actors trying to make a buck off of the damage caused by the devastating tornados that took place over the weekend," Patronis said in the news release. "These anti-fraud strike teams consist of trained insurance fraud investigators with specialized knowledge of property and casualty fraud and workers' compensation fraud that will be on the ground today in the impacted areas of Southwest Florida to ensure residents can recover quickly and lawbreakers are held responsible."
Aside from the cool factor of a "strike team" title (serious points for style!), the DFAST deployment will put eight investigators into the field to hold contractors accountable and educate the public about scams and fraud during the recovery. Any Floridian who suspects funny business should report it to www.fraudfreeflorida.com, as well.
While these points of interest aren't comprehensive, our knowledge of producer license and compliance maintenance is. See how AgentSync can help make you look smarter today.
Disclaimer - AgentSync does not warrant to the completeness or accuracy of the information provided in this blog. You are responsible for ensuring the accuracy and totality of all representations, assumptions, information and data provided by AgentSync to you in this blog. The information in this blog should not be construed as legal, financial, or other professional advice, and AgentSync is not responsible for any harm you sustain by relying on the information provided herein. You acknowledge and agree that the use of this information is at your own risk. You should always consult with the applicable state and federal regulatory authority to confirm the accuracy of any of the information provided in this blog.