 Obstacles to Insurance Business Growth in the New Year
New Year's Day is a fresh start. On one hand, it's a time to look ahead with an appreciation for what will come. It's a time for those rose-colored glasses, the hope for your goals and plans for a future of opportunity.
If you work in insurance, though, you might also see Jan. 1 as the start of a dead zone. December, because it's the end of the year, is often flush with sales:
You've had a whole year of marketing to build that sales funnel
The end of year has a special pressure for sales
Clients know the end of year is also the best time to get in last-minute business for a favorable tax situation
For a myriad of reasons, December seems to have the effect of everyone opening their pocketbooks. So January can leave offices reeling, feeling like everyone is suddenly sticking to their New Year's resolutions of temperance and budget-consciousness.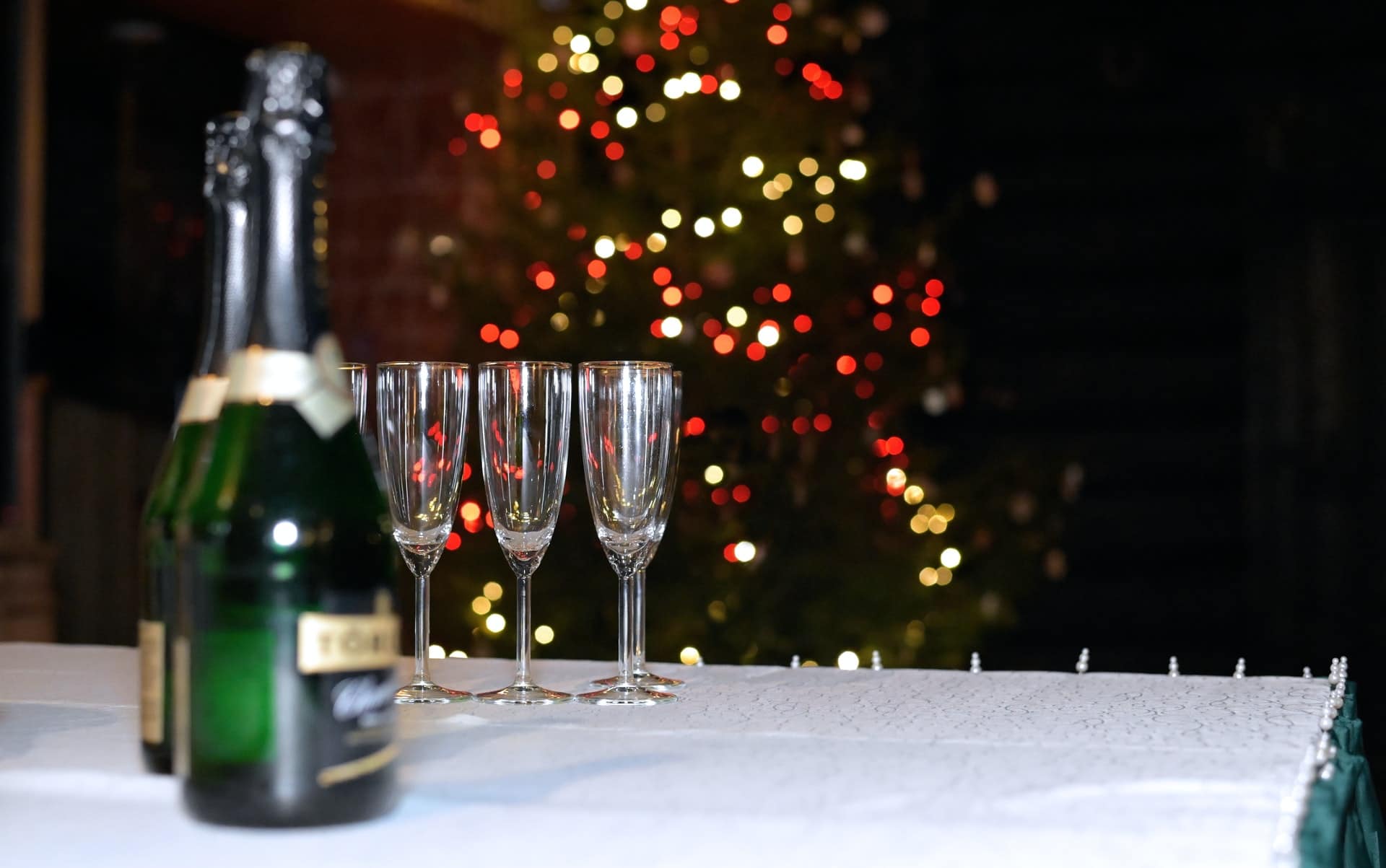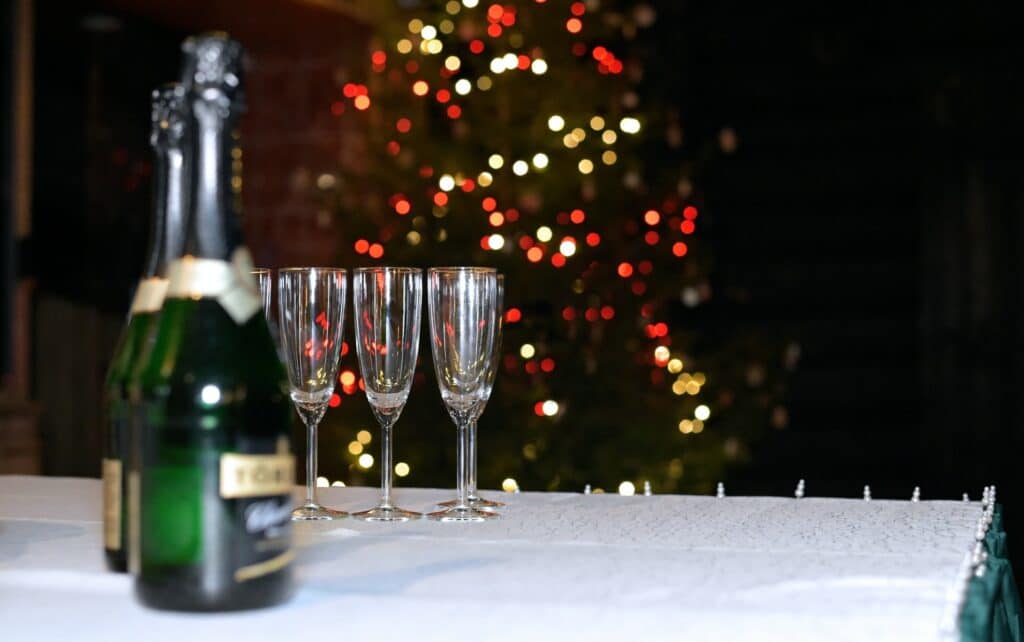 Keep your funnel filled
Particularly for those whose livelihoods rely on commissions, the obvious answer is to avoid sprinting through December only to flag in January. Instead, while your December may always be fast-paced, treat January as the start of a marathon. Take it at an even pace. And understand that your January 2022 will determine your December 2022.
Part of overcoming the January blues is in understanding that, even if it's not your highest sales month, it's a key month for planning, and for early execution. So please, do yourself a favor and don't snooze through it.
Overcome obstacles to meet your 2022 goals
Every year has its particular challenges, and 2022 is going to be no exception. We've outlined some of the chief challenges to growth insurance stakeholders may face in the coming months, and ways to overcome them.
1. Growing with a target on your back
The big names that are making noise with mergers and acquisitions or with big growth announcements get noticed. And there's no way to get noticed by prospective partners or others in the industry without also attracting notice from regulators.
With regulatory fines increasing year over year, it * literally * pays to avoid penalties by taking a proactive approach to staying compliant while you grow.
2. Staying on top of inflation
If there's a buzzword for 2022 in the financial sector, it's probably inflation. After decades of historically low inflation rates, we've seen the ticker start to jump. For insurance pros, that has a few implications:
Rising costs in hiring and maintaining staff and other business expenses
Dilution of current reserves
Increased consumer appetite for raising coverage limits
Not to lean in too far on this point, but home insurers and property and casualty insurers got a taste of this in the last two years. Thanks to new demand from people trapped at home as well as distribution chains taxed by the pandemic, the price of lumber increased more than 50 percent in a matter of months. This in turn was painful to insurers who still had to buy lumber and other inflated building materials to repair storm damage to businesses and homes.
3. Onboarding and agent experience
We've said it before and we'll say it again, agent experience is everything. Producers are the rockstars of the industry – with no sales, there's NO SALES. And, no matter how much we point to automation and technology that makes it easier to go straight from carrier to consumer, even digital natives want to be able to talk to real people when it comes to complex life-impacting decisions like insurance.
Agent experience is increasingly a differentiator. A carrier or agency that faxes paperwork or demands excess hoops to jump through is going to find themselves outstripped by tech-forward insurance partners that reduce the pain of onboarding.
Yet, in 2021, states have reported a record amount of new agent applications as people are attracted by the move to work-from-home opportunities and the ability to take a chance in a new (to them) industry. The insurance industry has a famously high turnover rate in the first few years of licensure. So, how do you spend where it's worth it? How do you determine who gets a white-glove service without blowing money on services for agents who won't write a dime of business?
Just-In-Time (JIT) appointments. Most states that require appointments allow for JIT appointments, which generally allow you to avoid making an appointment and paying the associated state fee until that agent has written their first piece of business. So, with the right tools to help you make the most of JIT appointments, you can give agents a lux onboarding experience without investing time and resources into unproductive agents.
4. Finding the right people
While the industry may see a wave of new agents, finding experienced operations and administrative personnel is only going to be harder this year. Early retirements, women exiting the workforce, and a historical lack of interest in younger generations paint a picture of an industry that is beginning to struggle to employ people with the knowledge and experience that make the backbone of the business.
Working across states and their varied, often unclear rules is a daily challenge for those who have decades of experience. What happens when the staff with the know-how and training to do it leave?
There are currently more jobs available than there are people to fill them. It's safe to say, finding someone for each job you may need to fill to grow will be difficult if not impossible. When it comes to compliance and licensing, having positions unfilled, or filling them with unqualified people leaves your whole organization open to the regulatory and headline risk that comes from agents selling out of licensure or appointment requirements.
Technology exists to make us more efficient, to lessen the burdens of time-consuming repetitive tasks. This is particularly true of emerging operations and administrative tech. Take it from us, AgentSync Manage and AgentSync AutoPilot can make it easier for even thinly stretched teams to help their organizations grow, all while staying within the letter of the law.
5. Risk of complacency
In any year, the risk of complacency can sabotage your January. In 2022, with pandemic fallout still looming and further regulatory changes on the horizon, complacency spells doom.
This year belongs to those carriers, MGAs, and agencies that can be quick and reactive, that take a forward approach to following regulations, and that are magnanimous in their service to agents and consumers alike.
Disclaimer - AgentSync does not warrant to the completeness or accuracy of the information provided in this blog. You are responsible for ensuring the accuracy and totality of all representations, assumptions, information and data provided by AgentSync to you in this blog. The information in this blog should not be construed as legal, financial, or other professional advice, and AgentSync is not responsible for any harm you sustain by relying on the information provided herein. You acknowledge and agree that the use of this information is at your own risk. You should always consult with the applicable state and federal regulatory authority to confirm the accuracy of any of the information provided in this blog.