 NAIC, NIPR, SILA, IIABA: Who They Are, What They Do, and Why They Matter
Acronyms: love them or hate them, there's no escaping them in the insurance industry! While we've already compiled several lists of industry acronyms to help you learn to speak the language of insurance, this article provides a deeper dive into four of the most powerful industry organizations, which are best known by their initials.
To help clear up any confusion, we'll cover what each one is, what each one does, and why each one matters to you – whether you're an insurance agent, broker, carrier, MGA/MGU, or any other member of the insurance distribution channel.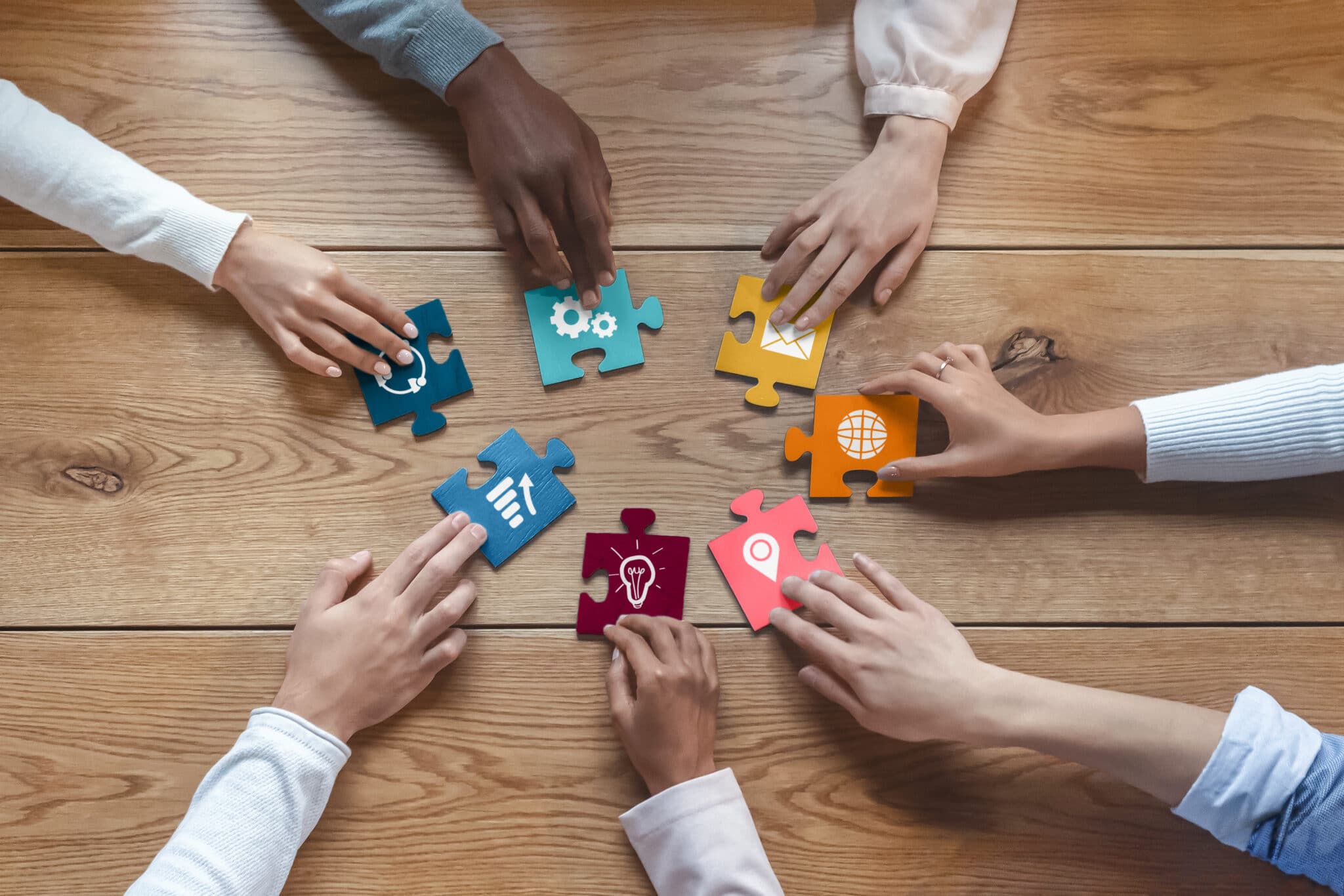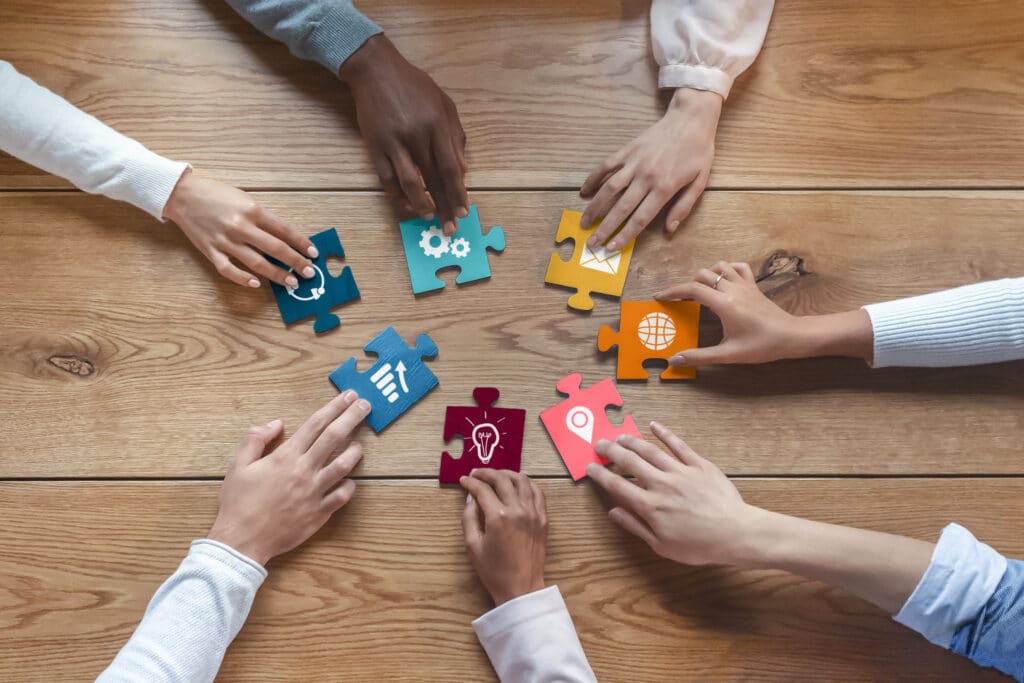 National Association of Insurance Commissioners (NAIC)
We've spent a lot of time talking about the important role of NAIC within the insurance industry, particularly when it comes to regulations. They are definitely one of the big players in the United States.
What is the NAIC?  
The National Association of Insurance Commissioners or NAIC is the "U.S. standard-setting and regulatory support organization created and governed by the chief insurance regulators from the 50 states, the District of Columbia, and five U.S. territories."
Simply put, each state, Washington D.C., and five U.S. territories have an insurance commissioner who oversees each state or territory's industry and the NAIC is an association made up of these people
What is the NAIC's mission? 
The NAIC's purpose is to set standards and establish best practices for the US insurance industry (which is primarily governed by the states and territories, and often suffers from a lack of uniformity). A secondary, yet still highly important part of what the NAIC does is to provide insurance resources and information to consumers. As a side effect of its mission, the NAIC also helps insurance carriers comply with regulations by increasing standardization and uniformity across state and territory lines.
Who's in charge of the NAIC? 
Since the NAIC is made up of the insurance commissioners from each US state, the District of Columbia, and five US territories, it's to be expected that its leadership would be one of these insurance commissioner members. As of 2021, Florida's insurance commissioner David Altmaier is the current president.
What does the NAIC actually do? 
Good question! The NAIC is classified as a 501(c)(3) nonprofit organization. It's a non government organization whose focus is on coming up with big ideas to help the insurance industry as a whole. While the NAIC is an extremely important player within insurance industry regulation, it is not a regulatory body. It does not make laws, nor does it enforce them. The NAIC is more like an insurance industry think tank. It's up to each state or territory whether or not to adopt the suggestions the NAIC comes up with.
National Insurance Producer Registry (NIPR)
If you've spent any time on our website, NIPR is a name you've heard. A lot. So, let's dive a little deeper into the specifics and unfold the mystery that is NIPR.
What is NIPR? 
NIPR is a non-profit technology company that was formed by the NAIC. It's basically a data warehouse that stores relevant information about each and every licensed insurance producer in the US and its territories. It's important to remember that NIPR doesn't make the rules; it just makes them easier to follow.
What is NIPR's mission? 
According to its website, "NIPR is a not‐for‐profit technology company that provides cost‐effective, streamlined, and uniform licensing data and compliance services for insurance professionals."
In plain English, NIPR's goal is to cut out the paperwork and data entry in producer licensing and increase industry productivity. Alone, NIPR is an excellent tool for the industry. But it becomes even better through its integration with other technologies where it can serve as a single source of truth for insurance carriers, agencies, and producers across the industry.
Who's in charge of NIPR? 
NIPR is governed by a thirteen-member board of directors that includes six state Insurance Commissioners, six members representing producer and insurance industry trade associations, and the NAIC's CEO or COO.
What does NIPR actually do? 
As an offspring of the NAIC, NIPR actually performs quite a different function than its "parent." While the NAIC is all about putting together best practices and model legislation for the industry, NIPR's focus is on solving a practical problem. Namely, the insanely messy and expensive process that is insurance producer licensing.
Securities & Insurance Licensing Association (SILA)
Are you a SILA member? Unlike NAIC and NIPR, SILA is a largely inclusive organization open to any member of the insurance industry regardless of their role.
What is SILA? 
SILA is a 501(c)6 nonprofit member association made up of a large variety of insurance and financial industry professionals. Some benefits include educational and networking events, regulatory news and updates, and even the ability to earn industry designations.
What is SILA's mission? 
According to its website, SILA's mission is "to provide an educational forum for members to exchange information, best practices and ideas that resolve issues common to the industry and to improve licensing and registration across the country." If that sounds familiar, that's because it's reminiscent of the NAIC's mission to put the top insurance regulatory minds in the country together for the greater good. In SILA's case however, rather than being made up of just insurance regulators, membership is composed of everyone from insurance companies and independent agencies to insurance technology partners.
Who's in charge of SILA? 
SILA is governed by a board of directors. The Board is made up of fifteen elected members (including five officers and ten directors), plus two appointed members. SILA's leadership reflects the diversity of its membership, including regulators, technology companies, and multiple representatives of large insurance carriers and agencies.
What does SILA actually do?
SILA members work with insurance industry and financial securities regulators (FINRA, for example), along with other industry associations like NAIC and NIPR, as well as insurance carriers, agencies, brokers, and software and service vendors to achieve more efficient and compliant processes for insurance licensing and securities registration.
Independent Insurance Agents & Brokers of America (IIABA)
Also known as the Big 'I', this industry association brings together independent insurance agents from across the US.
What is IIABA? 
Independent Insurance Agents & Brokers of America is an insurance industry association specifically focused on the interests of the independent agent. IIABA functions as a federation made up of the national association and 51 state associations. Each state association is run independently.
What is IIABA's mission? 
According to its website, IIABA "strives to provide independent insurance agents and brokers with a sustainable competitive advantage in the insurance marketplace by equipping members with tools and resources, and advocacy and support, to maintain excellence in business and customer service." Basically, the IIABA is here to support the success of independent agents in the US.
Who's in charge of IIABA? 
IIABA is led by both an executive committee and a national board, while each state (member) association is run by its own executive team. For the national association, the executive committee has seven elected members and one agent chair. The national board also has one volunteer agent director from each state association. That's a lot of leaders! Not surprisingly, IIABA leadership is made up of independent insurance agents and those who own and run agencies.
What does IIABA actually do?
The better question is, what does IIABA not do? The Big 'I' runs the gamut from tools and resources for independent agents, group buying power for many insurance markets, and lobbying on behalf of insurance agents to the US government. IIABA also focuses on next-generation leadership (a pressing issue within the insurance industry) and diversity and inclusion (equally important for attracting new talent).
Hopefully, this article sheds some light on these important organizations within the greater insurance industry. Whether you're an independent agent, an insurance regulator, or anyone in between, you're likely benefiting from the work of NAIC, NIPR, SILA, and IIABA – even if you don't know it!
To see how AgentSync leverages these hubs of industry knowledge to bring you the most comprehensive products for producer management, check out a demo today.
Disclaimer - AgentSync does not warrant to the completeness or accuracy of the information provided in this blog. You are responsible for ensuring the accuracy and totality of all representations, assumptions, information and data provided by AgentSync to you in this blog. The information in this blog should not be construed as legal, financial, or other professional advice, and AgentSync is not responsible for any harm you sustain by relying on the information provided herein. You acknowledge and agree that the use of this information is at your own risk. You should always consult with the applicable state and federal regulatory authority to confirm the accuracy of any of the information provided in this blog.