 Red Flags and Green Lights When Shopping for an Insurance Compliance Management Solution
Shopping for an insurance compliance management solution? We've listed some of the top red flags to be on the lookout for and avoid, and the green lights that may tell you you're headed in the right direction.
Starting the search for an insurance compliance management solution
There's no shortage of compliance management solutions on the market for insurance carriers, insurance agencies, and MGAs/MGUs. But shopping for one can be an exercise in frustration as you can easily become stuck in "analysis paralysis" when you start to explore your options.
You know you need a solution to help your insurance business grow, improve the producer experience, increase your ease of doing business, and (not least of all!) mitigate compliance risks.
And so the search for the right compliance management solution for your team begins.
There are dozens of compliance management solutions out there to choose from. Whether your search is just beginning or you've already narrowed it down to your top few options, it can be a painstaking process full of sales calls, product demos, and long internal conversations about your business's priorities in a producer license compliance product.
The sunk cost fallacy
One of the most challenging parts of the process is when you find yourself going down the road with a vendor or potential partner and find that little voice in the back of your head questioning whether it's a good idea. You may have already invested a lot of time with this company, and maybe you even have the internal buy-in you need to close the deal and solve your producer compliance woes for good. But if you're coming across some red flags now, it could be a warning sign of what's to come if and when you do choose the solution.
Don't fall victim to the sunken cost fallacy! It's always better to change courses midstream than to get into a long-term contract with the wrong partner. To help you spot some of these signs sooner rather than later, we've put together this list of common red flags, and the corresponding "green lights" to look out for during your compliance management evaluation process.
Common insurance compliance management solution complaints
Red flag #1: The price you see isn't the price you get
If you're in the shopping process and you start to find hidden costs, or learn that any little request or customization your company needs is going to cost extra, this should give you pause. Not only is this a red flag when it comes to your budget, but it could also be telling you something about the way the company treats its customers. Are they more worried about their bottom line than actually helping you achieve your goals? Will you feel supported when you need additional guidance during implementation or when you put in a help request?
Be cautious of any solution more focused on getting your money than they are on your problem. A few questions you can ask during the evaluation process to uncover whether these red flags exist include:
What's included in the price you're quoting and what's not?
Is training extra?
Will we have to open a separate bank account and fund it with a large amount of money just to use your solution?
How easy is it to understand what you're paying for?
Does your price go up exponentially as your business grows, or is there a per-producer decrease as you get larger?
What is the cost, if any, of customized reports?
Does producer-facing personalisation and branding cost extra?
Red flag #2: The product looks and feels outdated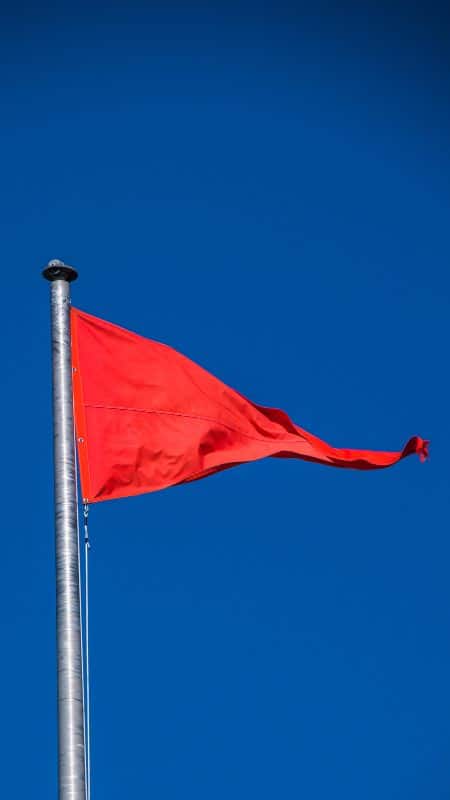 What year is it again? One of the biggest reasons you're shopping for a compliance management solution to begin with is because you want to modernize your insurance tech stack.
Trust your instincts. If a solution looks or feels outdated it probably is. This isn't to say you should immediately rule out older solutions, but if a compliance management solution was built years ago and doesn't boast any recent updates, it's probably not the best option out there. After all, insurance regulations change by the day or week. You need a solution that's agile enough to keep up with that. In the end, an outdated solution will likely cause more problems and be more of a time-suck than it's worth.
Red flag #3: No true built-in workflows
Automated license renewals are the bare-bones of what a compliance management solution can and should do. Don't get us wrong, they're great! But if the benefits stop there, beware.
A compliance management solution should do so much more when it comes to optimizing your company's workflows. If a solution still relies on your team filling out forms, emailing documents around, cross-referencing different databases, and manually re-entering information over and over again across different systems, it may be time to cross it off your list of viable options.
Red flag #4: Inflexible and difficult reporting capabilities
A compliance management solution should free your team of frustrations, not cause them. When it comes to reporting you don't want a solution so rigid that it feels impossible to view the data you want in any given report. It's your data, you should be able to slice and dice it for the insights you need – not be limited to a few standard reports the solution offers. If you start to realize your own reporting needs are going to require you to play spreadsheet gymnastics, you may want to consider a solution with less rigid and more comprehensive data visibility.
Red flag #5: Customer service is hit or miss (or non-existent)
Is the solution often "down" for days on end? Does it have various connectivity errors that constantly put a halt to your team's work? These situations are already frustrating, though sometimes unavoidable in the world of technology. What's not inevitable is how a company deals with customers who need help and support.
A frustrating situation can become even more so when getting help relies solely on a ticketing system and there's no way to talk to a real person. Sometimes, a technology provider will say each customer gets a personal customer success contact, but in reality, they're hard to find, ever-changing, or unresponsive. While this red flag may not appear during the evaluation process, you can always ask pointed questions to try to discern whether it's going to be an issue.
Green lights for moving forward with an insurance compliance management solution
On the opposite end of the spectrum from red flags are the "green lights" that give you clues it's safe to keep going. Some of our happiest customers at AgentSync have told us these are the factors they took note of during their evaluation process that turned out to be great indicators of success.
Green light #1: A truly all-inclusive and transparent pricing structure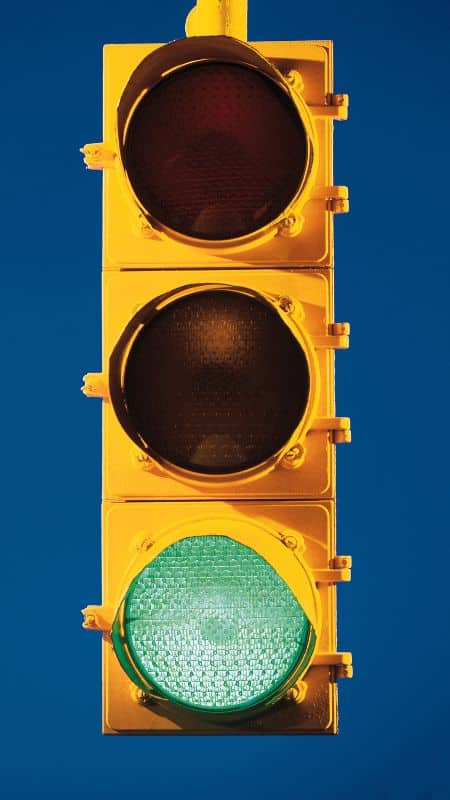 The opposite of hidden charges and nickel-and-diming is a transparent and all-inclusive pricing model. Need help setting up a custom report? Just ask! Knowing that you won't be charged extra to access and use your own data is a big relief for some customers who've spoken with other potential vendors. It all comes down to our value of Customer Love. This means we put your needs first in everything we do, including making sure you have clear and predictable costs presented upfront.
Green light #2: A modern and intuitive user experience that's regularly updated
Compliance isn't a "one and done" deal (just ask the folks behind the industry's first free online Compliance Library). So why should your compliance solution be? Look for a compliance management solution that was built to keep up with an ever-changing industry. For one thing, that means regulatory and compliance law updates are baked in so you never have to worry about them as they change. It also means your solution prioritizes the most up-to-date technology, best information security practices, and never leaves user experience as an afterthought. Staying up-to-date also means having the ability to integrate with the other tools you use to increase operational efficiencies.
Green light #3: Automated and streamlined workflows
Technology that actually reduces the time and effort your people spend on manual and redundant tasks? Imagine that! Automating the producer license renewal process is just the beginning. Check to see if the potential solutions you're looking at can cut out time and manual touches from producer onboarding to continuing education to carrier appointments. Does the system have automatic email sequences to notify producers ahead of their renewal so that "Cindy from Compliance" doesn't have to do it by hand? These features are a definite check in the green light column as you look at different solutions.
Green light #4: Full data visibility and custom reports
Your data drives your business decisions. It can reveal important insights like which partners are adding to your success and which are holding your organization back. The right compliance management solution should give you full data visibility so you can be confident you have all the information you need to make well-informed decisions. From which producer licenses are about to come up for renewal to who needs continuing education credits to which territories are bringing in the most revenue for specific lines of business, flexible reporting is a major indication that a solution will be useful once you implement it.
Green light #5: A dedicated customer success resource
When you have questions, your solution should have answers. From implementation to specific use-case support, a great compliance partner will be there for you. Look for green lights like a robust help center, a library of on-demand resources, and regular touchpoints with your very own customer success contact, especially when new features and improvements are rolling out. Ask about how often customer success contacts change and whether you'll actually get a personal email and phone number for a real person you can talk to about your issues. Bonus tip: Ask about average response times. If the answer is in days, not hours, that might not be a green light after all!
If you're in the process of shopping for and evaluating a producer license compliance management solution, these are some important considerations to keep in mind as you proceed. Choosing the right partner can be overwhelming and confusing, especially if you aren't sure what you're being told in the sales process is really what you'll get in implementation.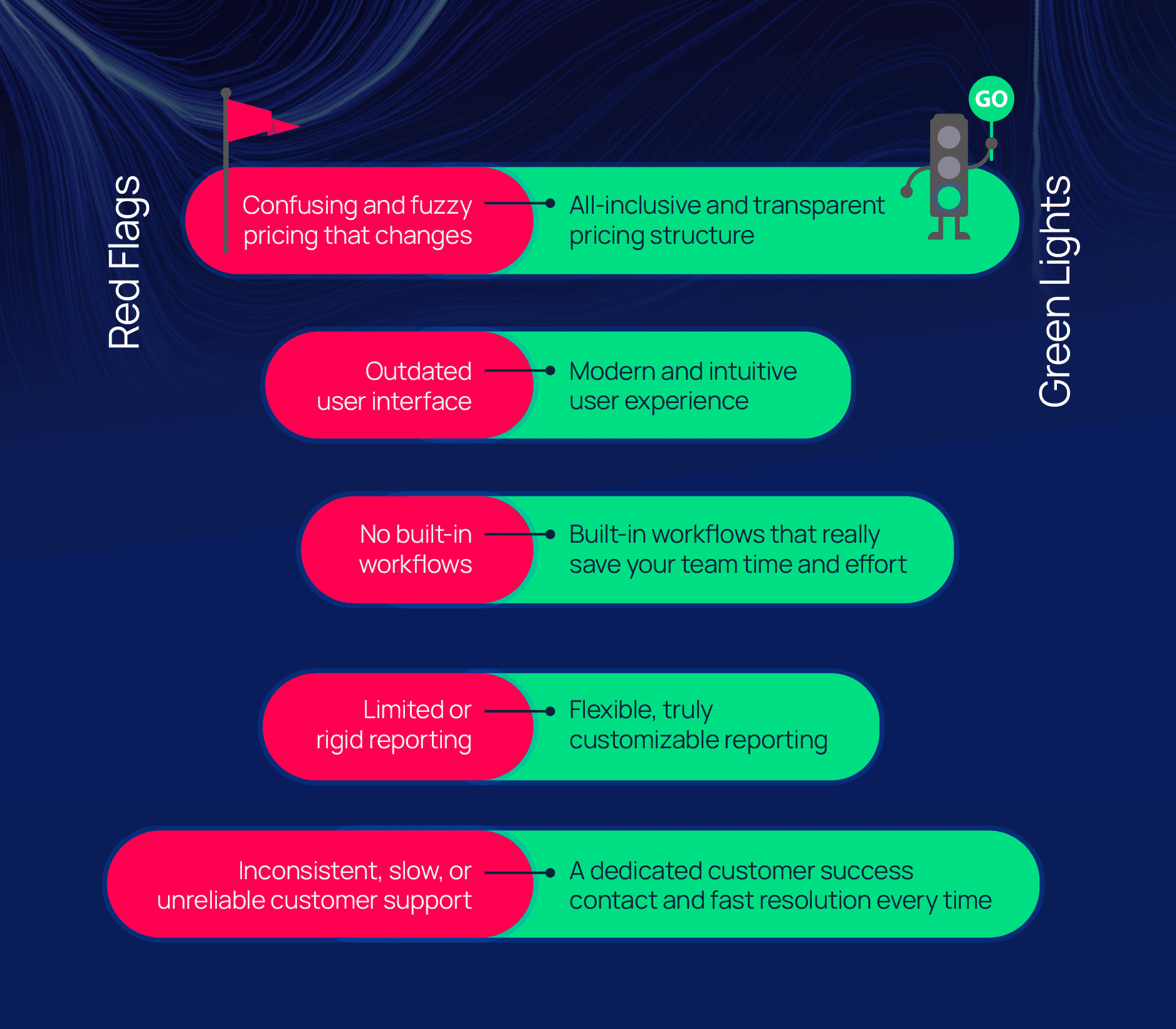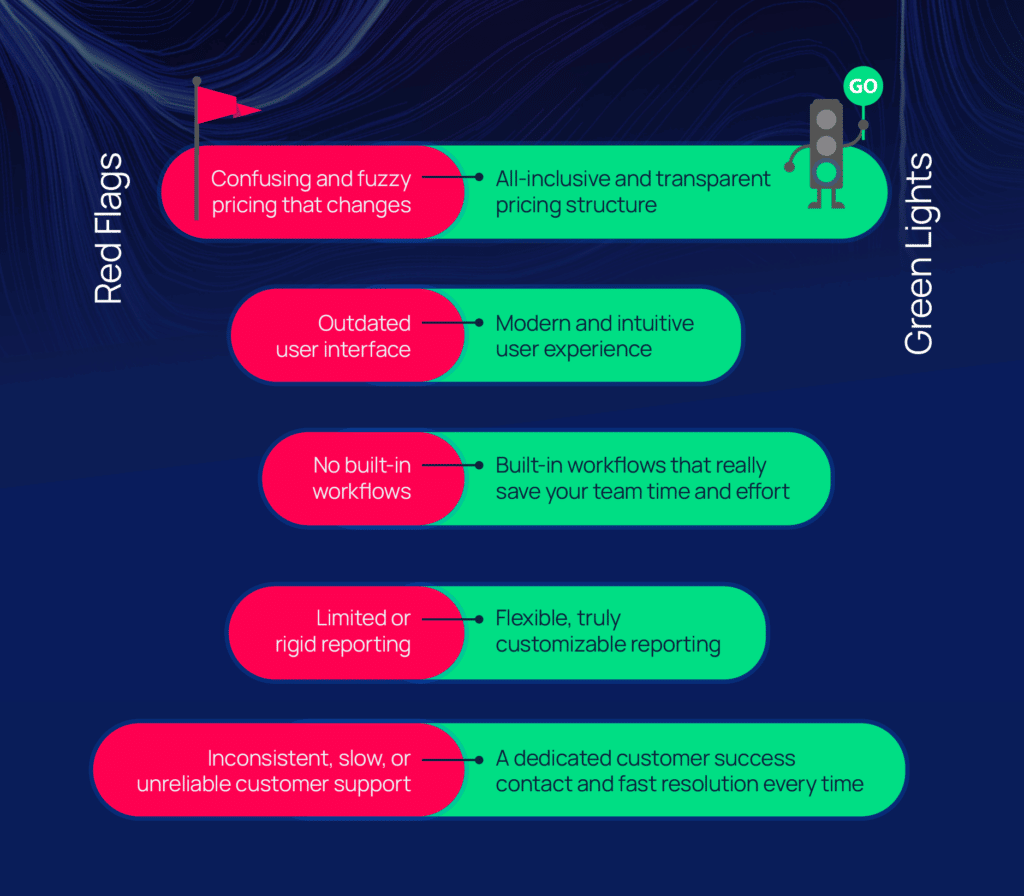 If you'd like to simplify the shopping trip, along with everything else at your insurance agency, carrier, or MGA/MGU, see how AgentSync's suite of compliance management solutions can help!
TOPICS
Compliance Reporting and Data
Disclaimer - AgentSync does not warrant to the completeness or accuracy of the information provided in this blog. You are responsible for ensuring the accuracy and totality of all representations, assumptions, information and data provided by AgentSync to you in this blog. The information in this blog should not be construed as legal, financial, or other professional advice, and AgentSync is not responsible for any harm you sustain by relying on the information provided herein. You acknowledge and agree that the use of this information is at your own risk. You should always consult with the applicable state and federal regulatory authority to confirm the accuracy of any of the information provided in this blog.