 Happy Birthday! AgentSync Celebrating Another Year of Untangling Industry Problems
With another year under our proverbial belt, it's an apropos time for some cake and self-reflection.
Oct. 9 was the technical anniversary of AgentSync's establishment, so this week, with more employees on site than usual, we're happy to pop some bubbly and enjoy our accomplishments even as we collaborate on bigger things to come.
The past three years have been plenty full of the weird and the wonderful:
For a more robust accounting of Years 1 through 3, check out our previous Happy Birthday blog.
Much of 2022 has been the necessary work of putting our heads down and getting things done. It's not sexy – although, frankly, neither is producer license compliance – but that's ultimately the model for success: Building serious solutions to serious insurance industry problems.
As we momentarily set aside the seriousnesses, let's get comfy, slice yourself up some cake with far too much frosting (and no, we are not here for the pie-vs.-cake debate, it's a birthday and the social norm is cake) and let's review some of the milestones we've crushed here at AgentSync in the last year.
More than doubled employee headcount
Our people teams have been busy. Really busy. Because we've been scaling and growing. While we are conscious about growing in a sustainable, responsible way, we've also been lasered in on how to serve our insurance carrier, MGA, and agency customers. So, some of the teams that have seen the most concentrated investment are the ones that deliver a direct impact to our customers.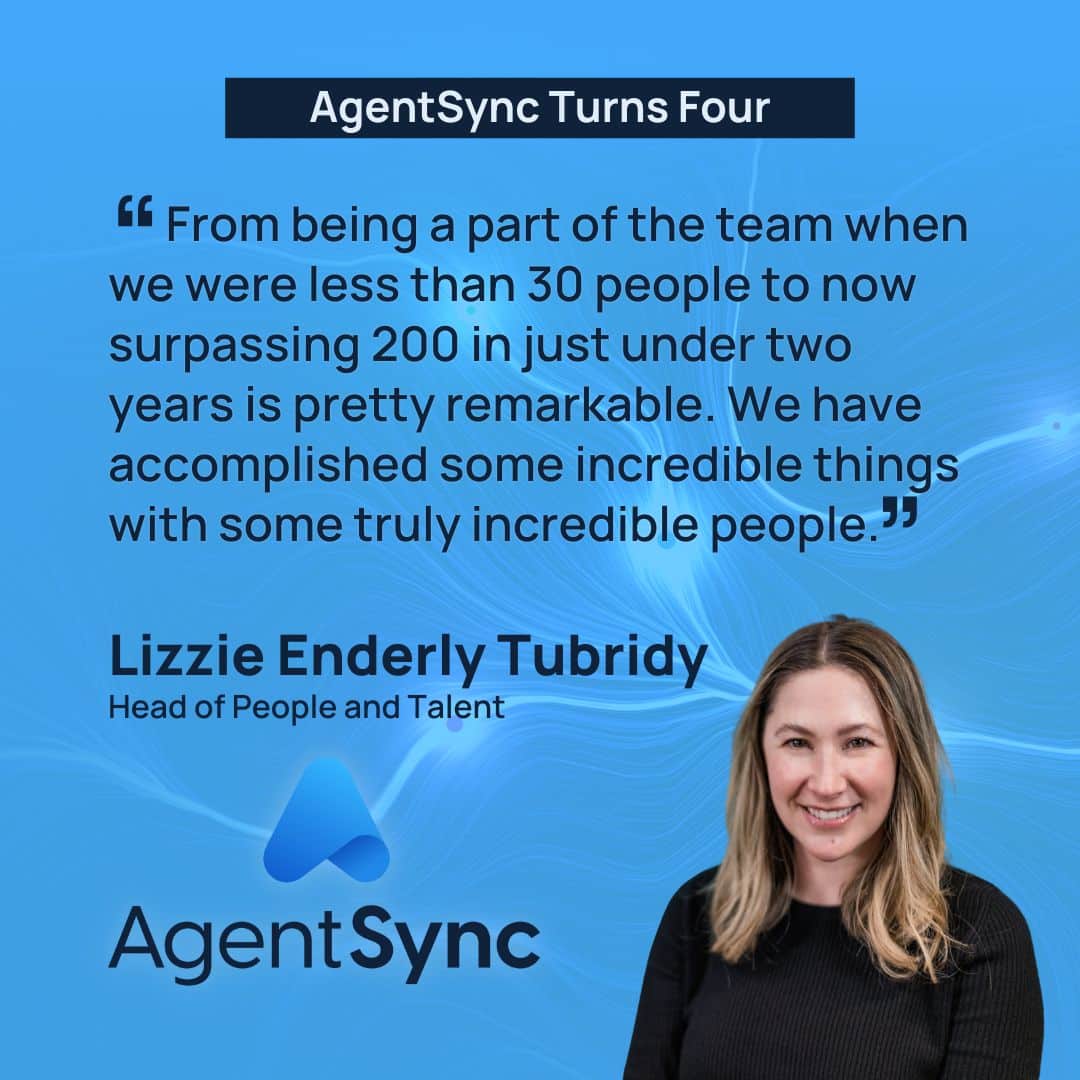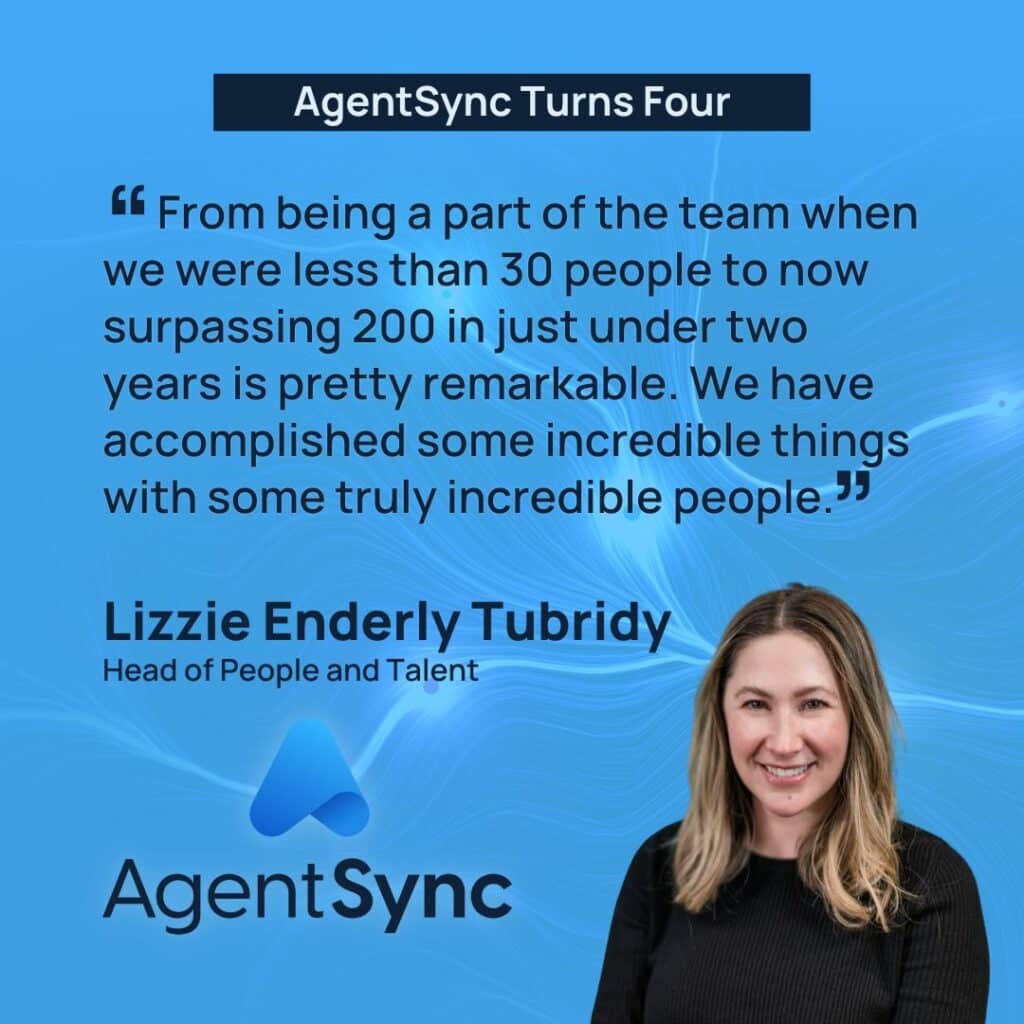 While the overall headcount at the company has more than doubled in the last year, teams like engineering and customer success have tripled – ensuring that we can scale while keeping the focus on the things that deliver value. Meanwhile, we've also continued to expand the benefits package for our employees, well beyond just cake and an excellent celebration for our birthday, although that's still very important.
(Sidebar, if you're in the market for a stellar job at a really cool company, check out our careers page.)
"From being a part of the team when we were less than 30 people to now surpassing 200 in just under two years is pretty remarkable. We have accomplished some incredible things with some truly incredible people. It's been such an honor to be a part of this growth story and I can't wait to see what's next for AgentSync." ~Lizzie Enderle Tubridy, Head of People and Talent
SOC 2 Type II report
As we've stretched and matured in our teams, we also completed a SOC 2 Type II report. Last year, we did a SOC 2 Type I report.
While the SOC 2 Type I report is more of a point-in-time audit of security procedures and access protocols, the SOC 2 Type II report reviews an organization's actual adherence to those procedures and protocols. So, while the Type I report more or less lists a hypothetical set of steps and controls, the Type II report takes account of how well those procedures are used and followed in actuality.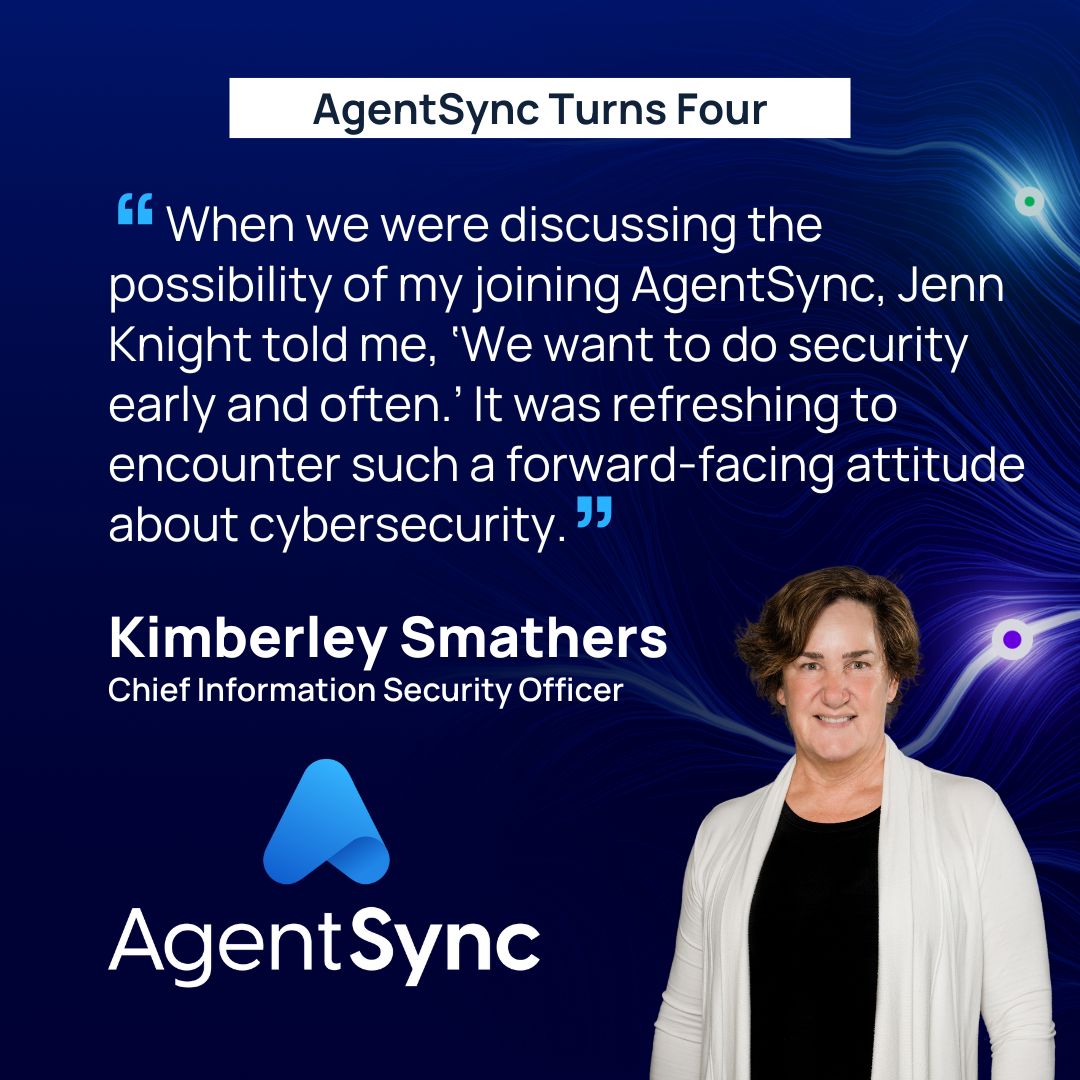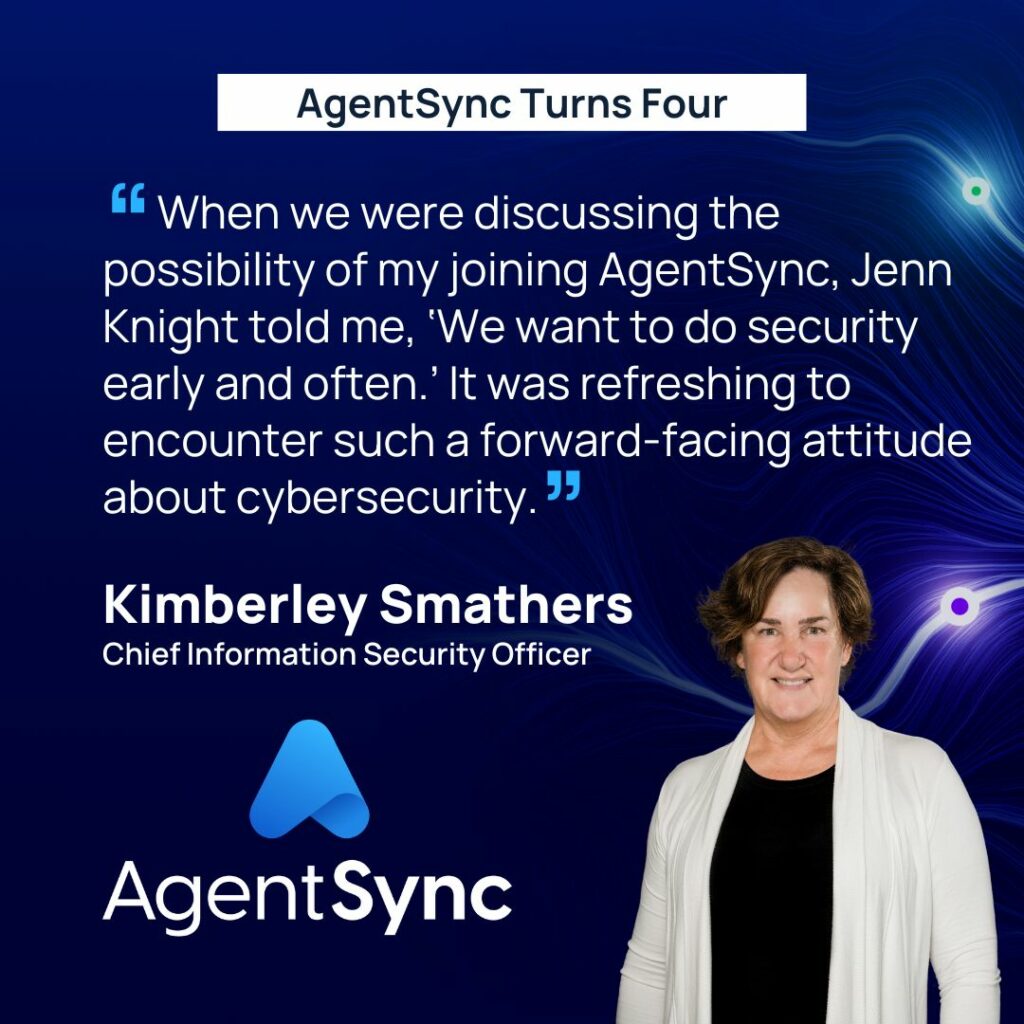 You may not be interested in throwing confetti over data security, but WE ARE. Since we're committed to a never-trust, always-verify approach to data security, this periodic review of our security protocols is mission critical. As the insurance industry comes under increased scrutiny for how carriers, MGAs, and agencies handle data as well as for how carriers insure it, putting a high emphasis on how we can be responsible partners in data protection is a pretty big deal for us.
"When we were discussing the possibility of my joining AgentSync, Jenn Knight told me, 'We want to do security early and often,'" said Kimberley Smathers, Chief Information Security Officer at AgentSync. "It was refreshing to encounter such a forward-facing attitude about cybersecurity."
AgentSync launched the Compliance Library
In 2022, we took our knowledgebase and smooshed it into a single library. A Compliance Library. And, frankly, if you don't pop some bubbly or break into applause here, you're doing it wrong.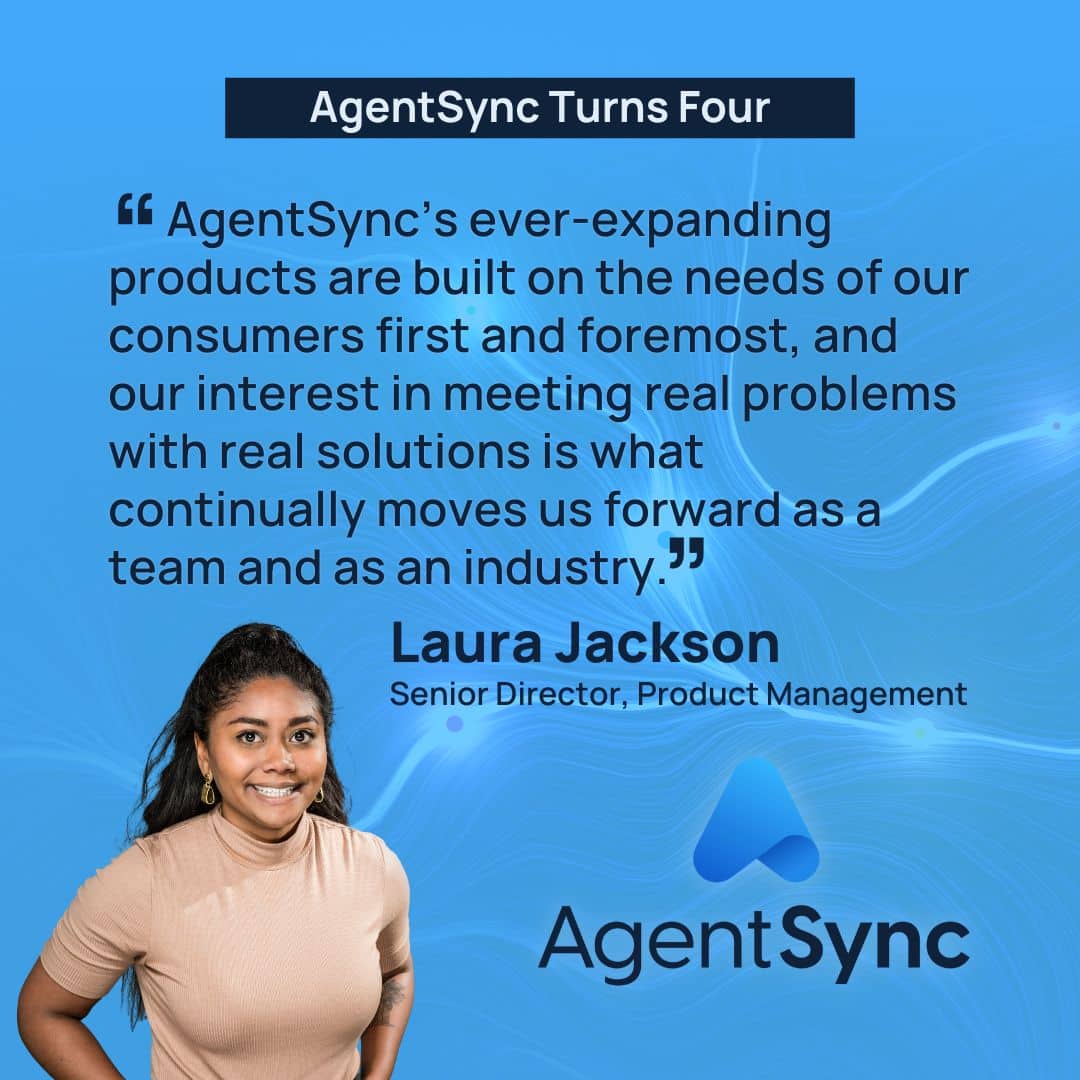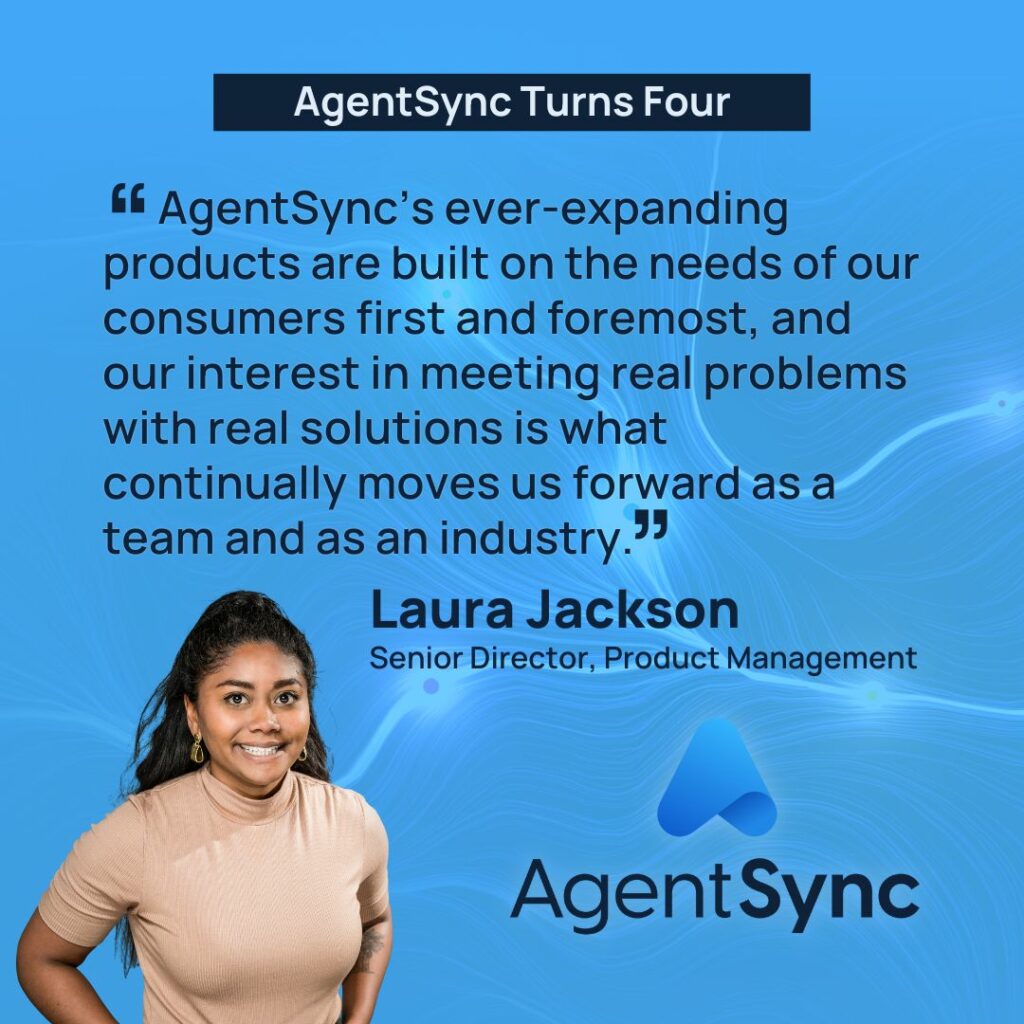 For many of us who've actually had to do compliance in our various roles and former insurance work, we walked away from this project going, "Dang I wish I would have had an open source, ungated Compliance Library at my disposal when I was doing this stuff." It's just dead useful to be able to see if a state requires appointments or is a Registry state. Or to see how many CE credits each state requires of its producers.
Like frosting to cake, or hardshell chocolate on ice cream, the Compliance Library is just… *chef's kiss.*
ITC and the AgentSync ID announcement
We sponsored InsureTech Connect in Las Vegas for 2022. Maybe you saw us there, with our oasis-themed booth in the middle of the chaotic vendor floor: We had the infused water and oil diffusers and it was pretty cool, if we do say so ourselves. And we do.
An opportunity like this has a lot of meaning for AgentSync for a variety of reasons. Of course it's nice to generate some buzz. And it's fantastic to connect with other companies that share our nichey little back-of-the-industry problems. And there's nothing like a face-to-face opportunity to reconnect with more than a few of our carrier, agency, and MGA customers and get those insights that help us understand their problems in a way that doesn't always come across on a phone call or video chat.
Also at ITC, CTO Jenn Knight and CEO Niji Sabharwal announced what we believe will be the future of the insurance industry: AgentSync ID. Instead of making producers retype their information across many individual carrier, agency, and MGA or MGU portals, AgentSync ID will give producers more control over their information and will act as a source of truth, saving time (and reducing errors) for everyone in the long run.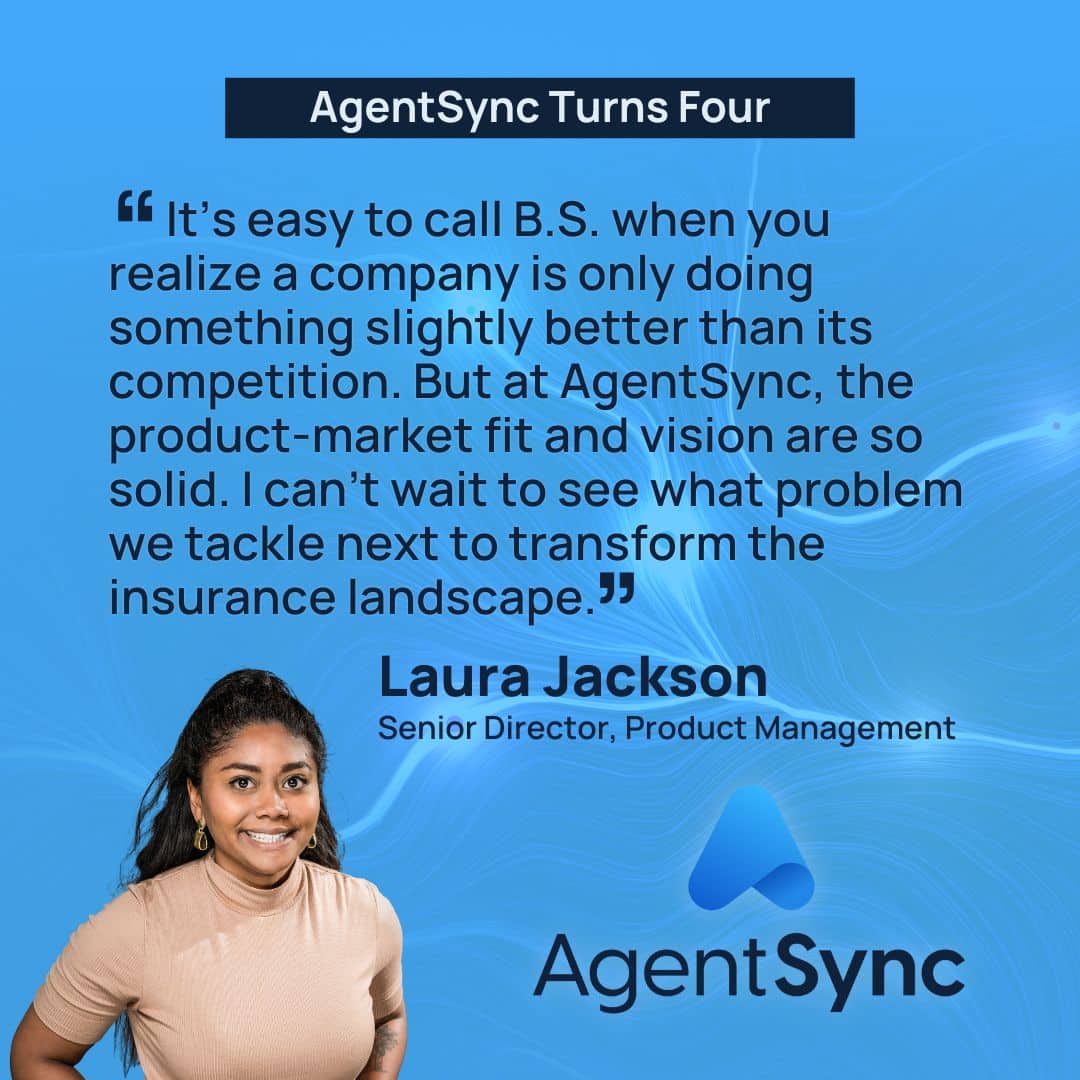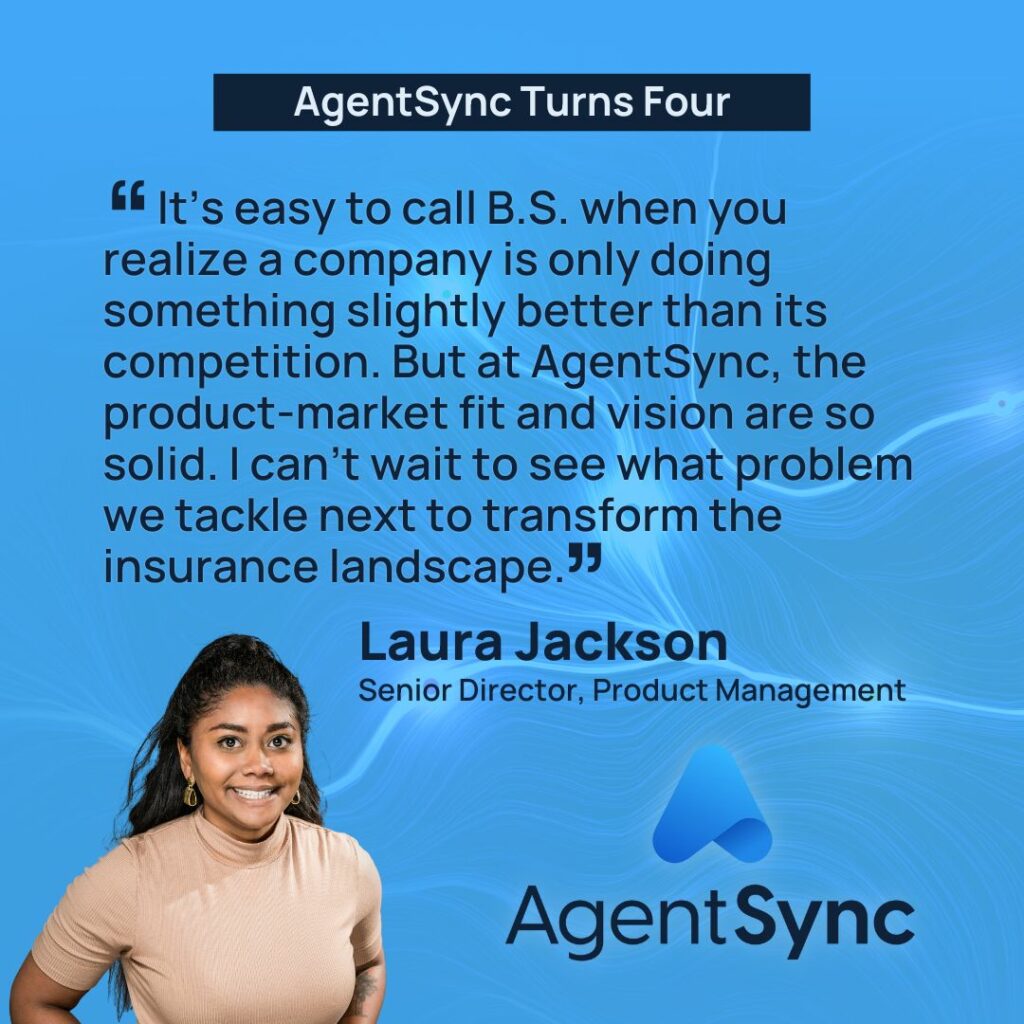 "AgentSync's ever-expanding products are built on the needs of our consumers first and foremost, and our interest in meeting real problems with real solutions is what continually moves us forward as a team and as an industry, and what has led to building AgentSync ID." said Laura Jackson, Senior Director, Product Management. "Being a product person, it's easy to call B.S. when you hear a vision, investigate the addressable market, and realize a company is only doing something slightly better than its competition. But at AgentSync, the product-market fit and vision are so solid. I can't wait to see what problem we tackle next to transform the insurance landscape."
Leaning into modern insurance infrastructure
It's always uncomfortable to talk about our brand because, frankly, it's like looking too long in the mirror. But, while we're doing some birthday navel-gazing, our rebrand reflects our growth and maturity as a company, and our embrace of the reality that we're promoting modern insurance infrastructure across the industry.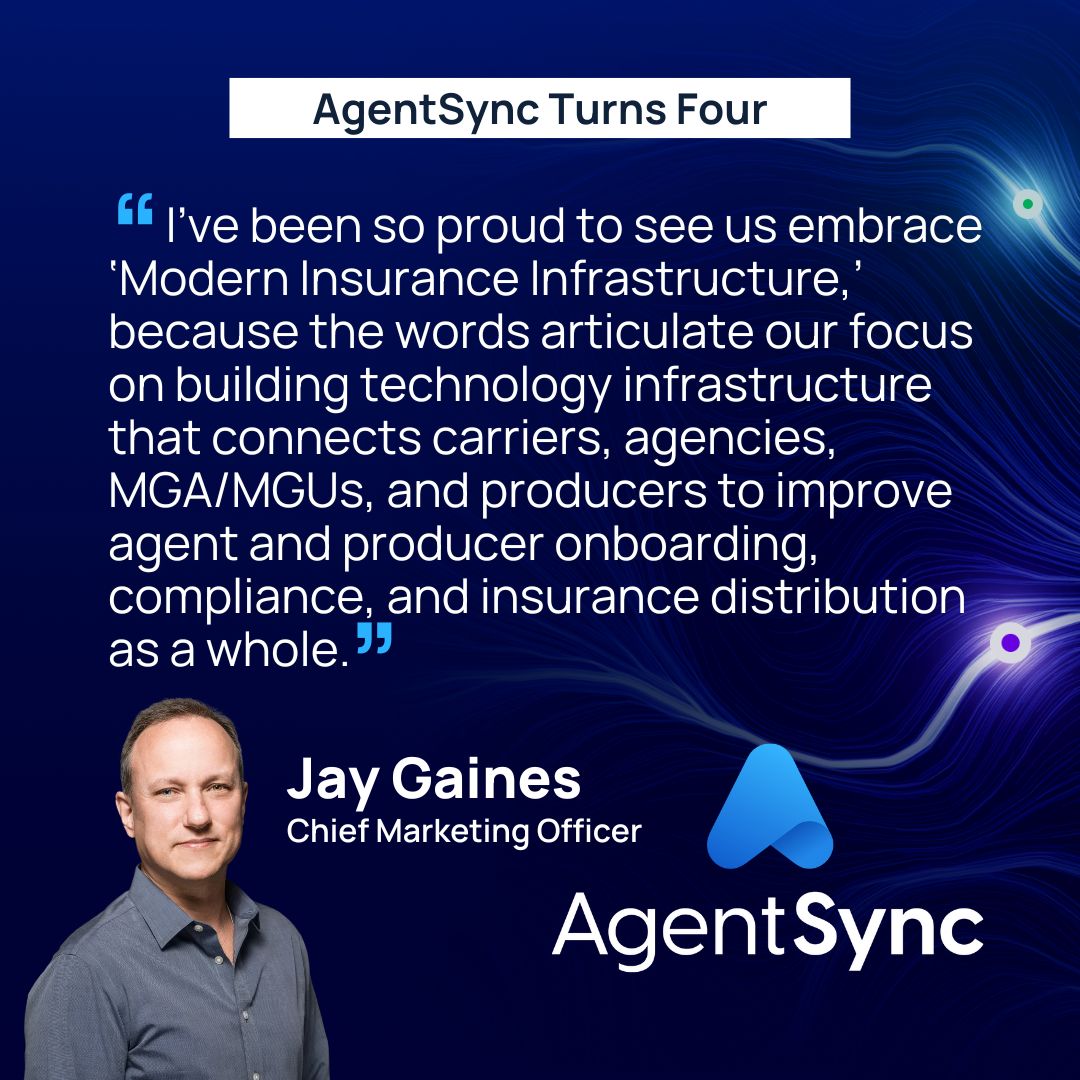 Of course we envision ourselves in a primary role in that infrastructure, but we embrace the vision that more pieces of insurance infrastructure need transformation beyond just producer licensing and appointments.
"I've been so proud to see us embrace 'Modern Insurance Infrastructure,' because the words articulate our focus on building technology infrastructure that connects carriers, agencies, MGA/MGUs, and producers to improve agent and producer onboarding, compliance, and insurance distribution as a whole," said Jay Gaines, Chief Marketing Officer at AgentSync.
Totally unchanged: Our dogged commitment to our partners
We're growing and maturing, iterating and improving. Yet, one thing that stays at the center of what we do: Meeting the needs of the insurance carriers, agencies, and MGAs we work with and for.
Without our customers telling us what they need to get where they're going, without that exchange of ideas that pushes us to get better, there's no way we would make it to the next birthday. We know that compliance is better as a community. So, to our customers: As we lift our glasses, spray sparkling confetti everywhere, and don some ludicrous party hats, know that as much as we're celebrating us, we're celebrating you.
"Since the beginning, AgentSync has grown from one customer to supporting close to 200 of the industry's leading carriers, agencies, and MGAs. These 200 customers have taught us that AgentSync has the opportunity to serve every customer use-case in the U.S. insurance market. Not if, but when," said Robby Allen, Chief Revenue Officer. "As we look ahead to our future at AgentSync, the same principle will guide us: AgentSync exists to serve its customers."
Disclaimer - AgentSync does not warrant to the completeness or accuracy of the information provided in this blog. You are responsible for ensuring the accuracy and totality of all representations, assumptions, information and data provided by AgentSync to you in this blog. The information in this blog should not be construed as legal, financial, or other professional advice, and AgentSync is not responsible for any harm you sustain by relying on the information provided herein. You acknowledge and agree that the use of this information is at your own risk. You should always consult with the applicable state and federal regulatory authority to confirm the accuracy of any of the information provided in this blog.