 Artificial Intelligence in the Insurance Industry
Imagine a world where insurance services like claims processing, customer service, and data management are all automated, scalable, and secure from cyber threats. This world isn't a dream, it's a future reality – and one that's actually not that far away!
A recent study by McKinsey & Company analyzed the top 10 tech trends currently (or soon to be) transforming the insurance industry. Of these, they identified five that would have the most profound impact on the products and services insurance carriers, agencies, and MGAs/MGUs provide their customers.
We've created a deeper dive into these five areas here , but if you're looking for a faster read, we've decided to focus one quick blog on each of these top five areas of technology that are considered the industry game-changers of the future.
What is artificial intelligence?
When you think of emerging technology, artificial intelligence (AI) is probably one of the first things that comes to mind. Unlike the sci-fi/fantasy version of AI – an all-knowing, all-powerful robot that has surpassed human intellectual abilities and proceeded to enslave us all – today's AI (and, realistically, the AI of the future) is a lot less malevolent.
In fact, many of us already interact with AI casually in our daily lives. Any time you "ask Siri" or summon Alexa's expertise, or even pick a Netflix show that's recommended just for you, that's AI at work. All those SPAM emails you never see because they go straight to your junk mailbox? You can thank AI for that too! Artificial intelligence is a diverse branch of computer science but in general its main function is to automate tasks that typically require some amount of human knowledge.
What does AI mean for the future of insurance?
Anyone working in insurance knows the business is data-driven and time intensive. AI is already becoming a disruptive force in the insurance industry by allowing companies to automate services like claims management, customer service, and document creation. When performed manually, these services are time-consuming and often rife with human errors. Through AI, insurance companies are already reducing the costs, increasing the efficiency, and eliminating the errors of their work.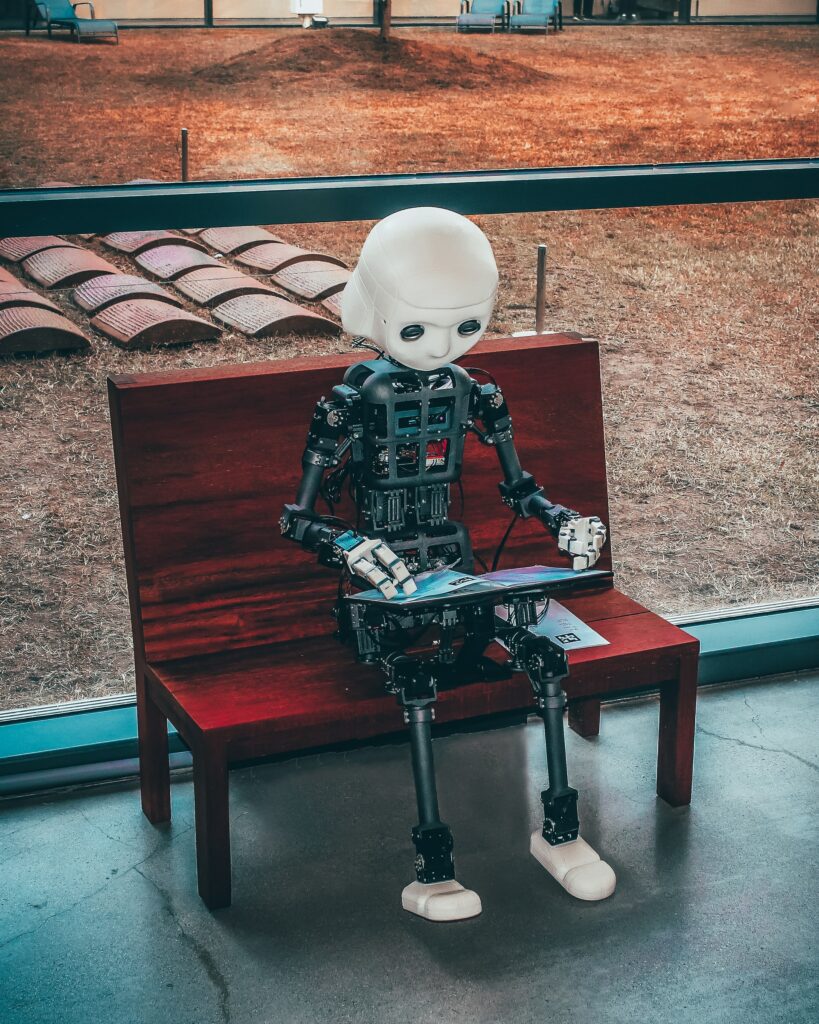 Examples of AI in the insurance industry
Software that can detect patterns indicating insurance fraud
Software that can triage claims for processing based on urgency
Nearly-human-feeling chatbots to answer customer questions without requiring real employee time
Evolve or be left behind
The bottom line is the future is here, or nearly here. Many of these technologies exist today, and are being heavily utilized in other industries while insurance as a whole continues to lag.
If you're curious about the other trends we've covered, make sure to download our tech trends white paper, or check out our blogs on virtualization, connectivity advancements, zero-trust architecture, and cloud-native infrastructure in the insurance industry.
Despite the fact that the insurance industry has jumped about five years ahead thanks to the COVID-19 pandemic and being forced to adopt new digital practices, it's still trailing behind others.
This means opportunity is great for those members of the insurance distribution channel who dive into these emerging technologies sooner rather than later. Insurtechs are launching and growing faster than ever, taking market share from legacy insurance industry players.
This is good news for insurance carriers, agencies, brokerages, and MGAs/MGUs that make a point of keeping abreast of technological advances. One area each of these industry distribution channel partners can already leverage a major tech advantage is within the realm of producer licensing compliance. AgentSync provides a modern, tech-forward user experience that will delight everyone from individual producers, to agency owners, to insurance carrier legal teams.
Want to see AgentSync in action? Watch our on-demand demo right now. 
Disclaimer - AgentSync does not warrant to the completeness or accuracy of the information provided in this blog. You are responsible for ensuring the accuracy and totality of all representations, assumptions, information and data provided by AgentSync to you in this blog. The information in this blog should not be construed as legal, financial, or other professional advice, and AgentSync is not responsible for any harm you sustain by relying on the information provided herein. You acknowledge and agree that the use of this information is at your own risk. You should always consult with the applicable state and federal regulatory authority to confirm the accuracy of any of the information provided in this blog.