 How Agentsync Helps Insurance Producers and Adjusters Manage Carrier Requirements for Paper Licensing
While modern insurance infrastructure allows insurance carriers to access to-the-day reporting for insurance producers' and adjusters' licenses, many still require a paper copy of licenses.
At AgentSync, we're firm believers that requiring copies of paper licensing is a thing of the past, for a few reasons, not least of which:
The paper license only validates that the insurance producer or adjuster was licensed on X day – a single point in time.
The paper license doesn't indicate things like a producer's nationally reported compliance violations.
If a producer didn't download and print their initial license within days of getting it, some states will charge them to download it later on.
Digital compliance options can deliver accurate, current data without the paper!
Paper licensing is a significant risk for insurance agencies, MGAs, MGUs, and carriers alike
Why printed licensing is a risk to your agency, MGA, MGU, or carrier
The aforementioned reasons should be enough – out-of-date data, mistakes, mistyped or smudged information all present their own risks to various degrees. But, as we see it, by not validating data against a source of truth like the National Insurance Producer Registry, you leave yourself exposed to unscrupulous actors.
The unfortunate truth is, while the majority of people work in insurance to deliver on its promise of providing a safety net to people and businesses, some people operate with broken compasses. Whether someone is just hoping to obscure their motives or history, or whether they deliberately intend to deceive for malevolent purposes, leaving it entirely up to producers to input their information accurately is an opportunity for mistakes and malfeasance.
In a best-case scenario, manual processes lead producers to accidents and errors, from mistyped addresses or wrongly entered dates of birth. In a worst-case scenario, they're an opportunity for bad actors to cover their past misdeeds, and, without a process for validating that data, you could find yourself in a long-term partnership with someone who has a documented history of unethical behavior.
So, if you're an insurance agent, agency, MGA, or other downstream distribution partner whose carrier requires paper licensing, here are three tips to get you through what can be a highly manual process.
1. Printing details from AgentSync's data
Carriers can use an agent's national producer number and pull data from the national insurance producer database. But even if a carrier's compliance processes don't use that sort of process, we've found that when agencies explain how up-to-date and accurate the information in AgentSync is, carriers may allow producers to print their detailed summary to use for verification. After all, the reason carriers ask for paper copies is typically to validate that the producer is licensed – but again, this is far more accurately accomplished with current information than with a point-in-time image of the original license.
If your carrier is willing to accept a more straightforward proof of licensing, you or your agency can print your data from AgentSync. Using the "Printable View" button in AgentSync, you can get a PDF or printed copy of the to-the-day summary of producer (or adjuster) license information to email or otherwise send to your carrier if they'll accept this data as a substitute for a paper license.
2. Download image copy of record state and save PDF to AgentSync
If your carrier requires an image copy of the physical license and isn't yet willing to accept validated data from AgentSync or other insurance databases, it's always best to comply.
All states have some version of the paper license available for free within a few weeks of obtaining your first license; you may have to request it, or they may mail you a paper license in a few rare instances.
For those who remembered to request a download of their free copy of the paper insurance license, using AgentSync's front-end producer or adjuster portal may be an easy way to retain a copy. Simply upload the PDF to the portal and keep it stored with NIPR's Attachment Warehouse for those times that your agency must send it to carriers.
Again, while the daily synchronized data is far more reliably accurate than a static copy of a license, some carriers may insist that their internal protocols use a paper copy as the source of validation.
3. Printing or downloading a paper insurance license after the fact
If you didn't retain a PDF copy of your initial state license (we don't blame you) and your agency is now working with a carrier that requires one, you have a few options left to you. States that use State Based Services will provide a PDF at no additional cost. Other states may use service providers that charge a fee to obtain a copy of your original license.
We have a roundup of which states use which procedures and what you can expect as far as costs here.
Or, if you'd rather, you can use NIPR's widget to locate the best source to print or download a paper copy of your various state licenses.
Convincing insurance carriers to stop requiring paper licensing
While AgentSync can help your insurance agency, MGA, or MGU store and validate paper licensing information, the best course of action is truly to convince insurance carriers across the industry to stop requiring paper license verification.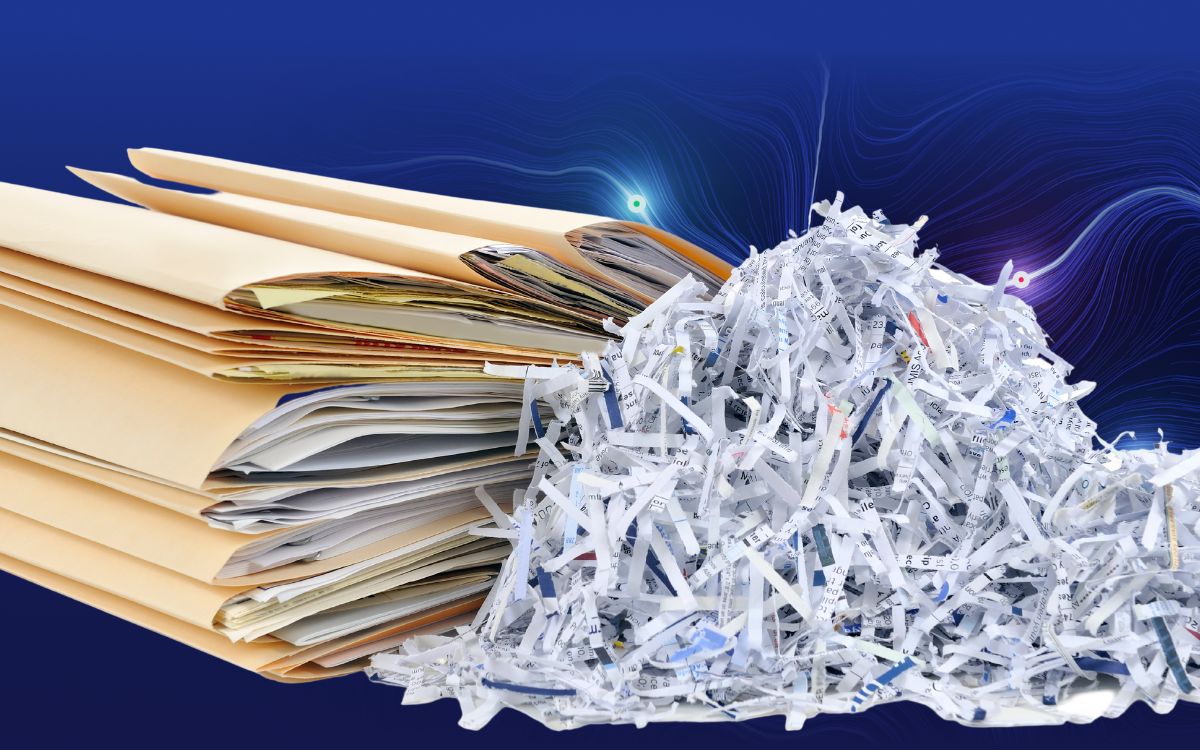 Paper licenses are a thing of the past. Most state departments of insurance no longer print and mail copies of producer or adjuster licenses for a reason: There's a better way to do things. Insurance carriers need to verify that a producer or adjuster has a valid, in-force license. But a paper license simply isn't the best way to accomplish this task anymore!
To recap:
Paper licensing penalizes producers or adjusters that are licensed in multiple states by requiring them to manually request licenses from many state entities, often at a price.
Paper licensing requires digital storage space and processes that often require more steps and manual input.
Paper licensing only validates the point-in-time fact of the original licensing and leaves the carrier exposed if the producer or adjuster has engaged in reckless or risky behavior since obtaining a license.
Paper licensing protocols don't reflect any violations states have reported about that producer or adjuster to the national database.
Paper licensing results in manual delays, error-prone processes, and slower onboarding for producers and adjusters across your organization.
Paper licensing leaves you and your carrier partner exposed to risk from unscrupulous characters.
So, while AgentSync can help facilitate a paper-based license verification process, we'd really rather you didn't have to do that; we're team digital data synchronization all the way!
If you're looking for ways AgentSync can support your agency's processes, or if you're interested in how we can transform carriers from paper-based processes, schedule a demo today.
Disclaimer - AgentSync does not warrant to the completeness or accuracy of the information provided in this blog. You are responsible for ensuring the accuracy and totality of all representations, assumptions, information and data provided by AgentSync to you in this blog. The information in this blog should not be construed as legal, financial, or other professional advice, and AgentSync is not responsible for any harm you sustain by relying on the information provided herein. You acknowledge and agree that the use of this information is at your own risk. You should always consult with the applicable state and federal regulatory authority to confirm the accuracy of any of the information provided in this blog.