Welcome to the complex world of health insurance compliance! For insurance carriers, agents and brokers, and employers who sponsor health plans, these are rough waters to navigate.
The U.S. healthcare system is composed of private for-profit companies, government agencies, and nonprofit organizations. And the price of healthcare varies dramatically depending on where and how someone seeks out services – as well as who's paying!
Largely in an attempt to protect consumers, the U.S. federal government and each state and territory have adopted laws governing health insurance. In part two of this three-part series, we'll cover some of the most basic "who, what, and how" topics that apply to agencies, agents, and brokers in the health insurance game.
Laws impacting health insurance agents and brokers
Outside of employer-sponsored health insurance coverage, many people purchase health insurance through an insurance agent or broker. In fact, agents and brokers still play a role in employer-sponsored plans, where they act on behalf of the employer instead of the individual member. Regardless of who they're working for, agents and brokers must follow all applicable laws when selling health insurance to clients. And there's no lack of applicable laws!
Some of the most significant laws that health insurance agents and brokers have to comply with are guidelines from The Centers for Medicare and Medicare Services (CMS). Most CMS guidelines and other state and federal health insurance regulations that apply to agents and brokers are intended to protect consumers from potentially harmful business practices.
Since insurance agents and brokers collect protected health information (PHI) and personally identifiable information (PII), they are also subject to laws like The Health Insurance Portability and Accountability Act of 1996 (HIPAA) and a large number of laws from different government agencies that regulate the collection, storage, and use of PII.
Insurance agents and brokers also have the regulatory burden of licensing and appointments for each active agent and the agency as a whole. Each insurance producer must be both licensed within any state where they are selling insurance products and appointed by each carrier whose products they represent.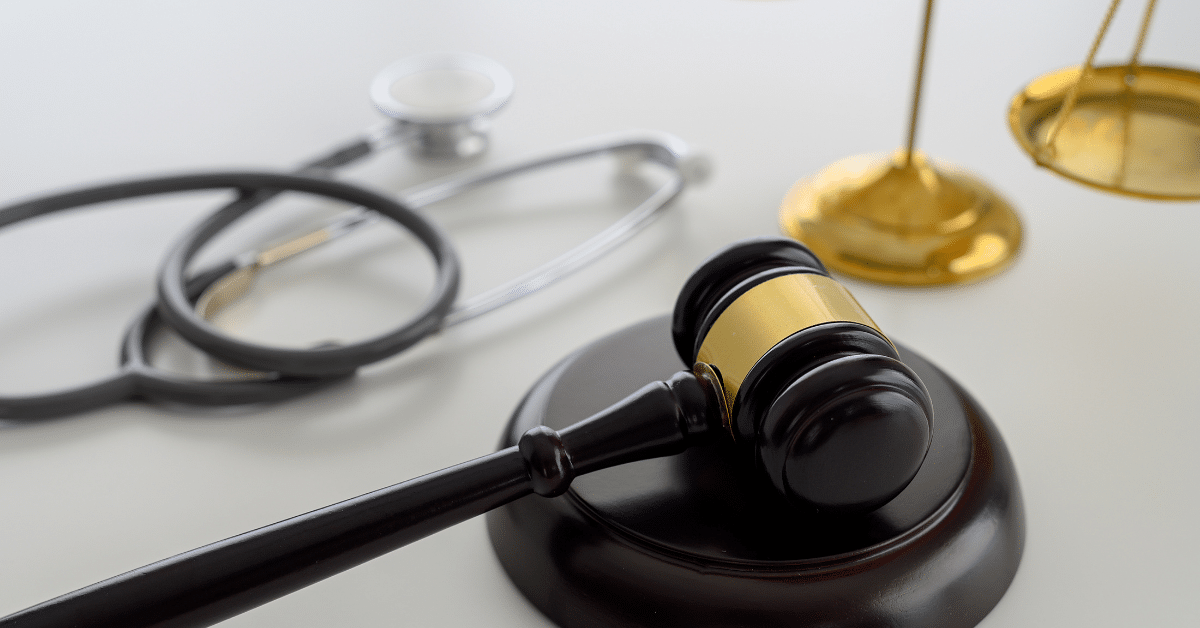 Compliance challenges for health insurance agents and brokers
Insurance agencies and brokers face many of the same challenges as other companies that conduct business across many states, and who collect personal information of their customers. Given how heavily regulated insurance is, however, the agencies' challenges are even greater than those faced by other industries.
In regard to PHI and PII, insurance agencies and brokers have to invest in both human and technological resources to appropriately collect and store their clients' information. Through the use of internal tools and processes, agencies and brokers are required to keep access to PHI and PII limited only to those who need it. They must also consider their level of protection from outside threats, like data breaches, that would expose their clients' PHI and PII to malicious actors.
And then, there's compliance with insurance licensing and appointment requirements. Every producer has to meet and maintain the requirements for a valid license each year, including initial exams and continuing education credits. Plus, each producer is required to have a valid appointment with the carriers they represent, which takes time and money, so some agencies hold off until the producer is ready to sell their first product with a given carrier.
Licensing and appointments may be a minor annoyance for a single insurance agent working on their own. But for agencies or insurance brokerages with multiple agents/producers, the complexity is exponential and can become a true compliance minefield if not properly managed.
Compliance solutions for health insurance agents and brokers
The larger the agency, the more complicated its compliance needs are. For the U.S.'s largest insurance agencies, it's common to have an entire team, typically led by a Chief Compliance Officer. There are also plenty of consulting firms who will take on the job if an agency wants to outsource.
Whether an agency is large or small, and regardless of whether the solution is in-house or outsourced, technology plays a key role in today's compliance landscape. Every agency, regardless of its size, should have solutions in place to ensure compliance with laws, regulations, and guidelines for the privacy and protection of itself, its employees, and its clients.
When it comes to the producer licensing and appointment side, a technology solution that communicates in real-time with state departments of insurance to provide an agency with a 360-degree view of every producer's status is the gold standard.
As the primary consumer-facing entities, agents, producers, and brokers are responsible for performing their jobs legally and ethically. While a lot of responsibility for compliance falls on them, insurance carriers and employers who sponsor health plans also play a large role.
The future of healthcare compliance
Healthcare in America is a hot-button issue that continues to receive political focus and media attention. As affordability, privacy, and consumer protection remain major concerns, we anticipate regulation will also keep increasing.
Regardless of your position in the industry, as an insurance carrier, MGA, MGU, independent agency, broker, or employer, the stakes are high when it comes to complying with health insurance laws. Hiring robust internal teams is not practical for all organizations, and completely outsourcing the responsibility for compliance may be too expensive or otherwise unworkable.
Health insurance is highly regulated and will continue to evolve, and each member of the distribution pipeline bears responsibility for following the law. In many ways, because of the nature of healthcare, the penalties for non-compliance are not solely about the dollars involved.
Keeping up with regulations, though, doesn't have to be the tedious manual process it once was. Digital tools that put compliance at the foreground – without sacrificing speed and growth – can stop regulatory violations before they happen. For more on how AgentSync can help take the effort out of the licensing and appointing side of health insurance compliance, book a demo with us.
TOPICS
Producer Compliance Maintenance
Disclaimer - AgentSync does not warrant to the completeness or accuracy of the information provided in this blog. You are responsible for ensuring the accuracy and totality of all representations, assumptions, information and data provided by AgentSync to you in this blog. The information in this blog should not be construed as legal, financial, or other professional advice, and AgentSync is not responsible for any harm you sustain by relying on the information provided herein. You acknowledge and agree that the use of this information is at your own risk. You should always consult with the applicable state and federal regulatory authority to confirm the accuracy of any of the information provided in this blog.