State by state variations of laws, compliance protocols, industry transparency, and general regulatory cultures can lend one the impression that keeping up with industry changes is a little bit like herding cats. So, what better way to wrangle some of the more localized insurance news than in a Regulatory Roundup?
On an ongoing basis, in no particular order or rank, we're wrestling the various regulatory changes, compliance actions, and commissioner decisions into our roundup. As a disclaimer: There's a lot going on at any given time in these here United States, so this isn't a comprehensive picture of state-level action by any means. Think of it as, instead, a sample platter of regulation.
Vermont puts health insurance industry on alert, wins crypto suit, and joins NASAA model rule for securities professionals
Vermont health insurance carriers and hospitals will face new scrutiny over wait time transparency after a state audit of charts, claims dates, and secret shopper reports. Vermont's Agency of Human Services, Green Mountain Care Board, and Vermont Department of Financial Regulation initiated a joint inquiry after an independent news report brought to light that wait times in the state were unusually long. A state report found "claims data going back to 2016 revealed that wait times were constantly long even before the COVID-19 pandemic."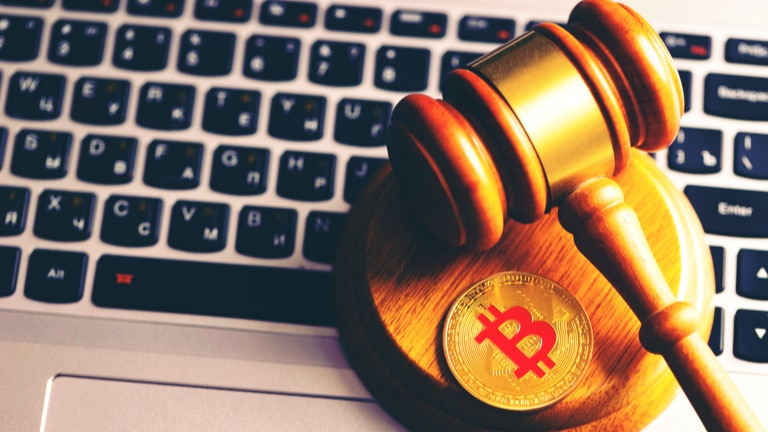 The Vermont Department of Financial Regulation settled a multi-state suit in February for $100 million, of which the state will get $940,000. Commissioner Michael Pieciak joined the U.S. Securities & Exchange Commission and 32 other states in seeking fines against BlockFi Lending LLC for selling unregistered cryptocurrency interest-bearing accounts to Vermont investors.
According to the state's news release, BlockFi sought a license with the state's banking division. As the state reviewed the application, it became clear that BlockFi had already been selling securities that were not compliant with state securities laws, and that Vermont was hardly the only state where that was true.
As cryptocurrency captures headlines and attention, it will likely continue to test the balance between innovation and regulation. In a separate blog, we noted both Florida and Wisconsin have put producers on alert for scams or misleading business dealings regarding crypto, and this will likely not be the last time we see an intersection between crypto and the insurance and finance industries.
Vermont also noted in its February news release that it joins Maryland and Mississippi in adopting the North American Securities Administrators Association (NASAA) model rule for continuing education (CE) requirements for Investment Adviser Representatives.
If you're wondering "what does that have to do with insurance?," the answer is tangential. Many insurance producers are dually licensed as Investment Adviser Representatives. For agencies that operate with a wing of the business dedicated to providing their dually licensed producers with securities services, it just pays to be aware of emerging requirements.
California surplus-specific procedure in NIPR Gateway
California is removing two non-uniform questions from the application for individual renewals for surplus and special lines producers, and adding questions for new applicants about applicant history.
Previously, two questions in the renewal application asked whether the state had a bond on file for the renewing producer, or whether they were selling on behalf of an agency (and therefore were selling under the agency's bond). The fees for California renewals vary, from $1,296 for an individual producer with a bond, to $646 for producers who have a qualifying affiliated agency but no individual bond.
The questions are disappearing (date to be determined) because instead of seeing how the producer answered, fact-checking against state records, and then determining the renewal fee, the state has decided to just base the renewal fee on whatever bond status the producer has at the time of renewal.
New applicants – both individuals and business entities, both resident and nonresident – will need to answer: "Are you currently a party to, or have you ever been found liable in, any lawsuit, arbitrations or mediation proceeding involving allegations of fraud, misappropriation or conversion of funds, misrepresentation or breach of fiduciary duty?"
(If you feel like you've seen this question before, it's because it's a standard question on the NAIC's suite of universal applications for producers, adjusters, etc.)
Additionally, new applicants and renewing applicants will need to disclose any instances they have been convicted of financial malfeasance, following the new mandatory disclosure verbiage on the California application:
The individual license applicant or business entity controlling person who has been found liable by clear and convincing evidence in a civil action involving allegations of elder or dependent abuse, oppression, fraud, malice, misappropriation or conversion of funds, misrepresentation, or breach of fiduciary duty must be disclosed on this application. [California Insurance Code sections 1668(r) and 1668.5(a)(9)]
And, if you might have forgotten a past instance of misconduct on previous applications, there's a question to cover that, too:
Are you currently a party to or have you ever been found liable in any lawsuit or arbitration proceeding involving allegations of oppression, fraud, malice, misappropriation or conversion of funds, misrepresentation, breach of fiduciary duty, or elder or dependent abuse, which has not been previously reported to the California Department of Insurance?
The new questions regarding disclosure were approved in 2021 by the state legislature and went into effect Jan. 1, 2022.
Hopefully this stands as a reminder for insurance professionals in California to have their t's crossed and i's dotted prior to application or renewal.
Minnesota Department of Commerce seeks to end conversion therapy
Minnesota Department of Commerce Commissioner Grace Arnold signed a joint administrative bulletin to prevent conversion therapy for minors and vulnerable adults by expressly advising health plan companies or group insurance policies that conversion therapy practices would not be covered services under Minnesota law.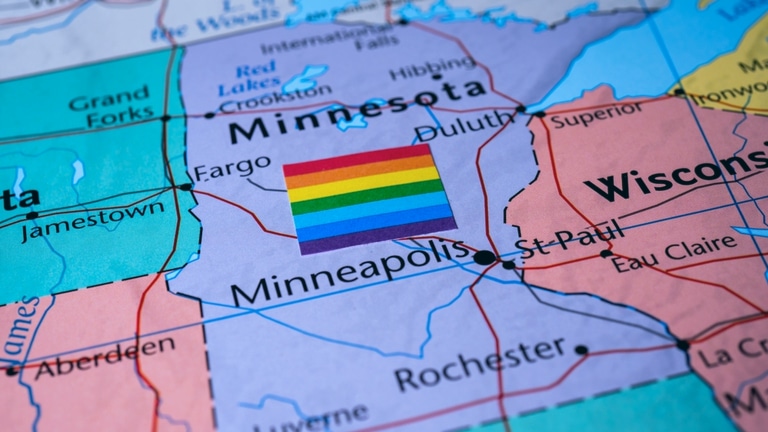 According to the statement:
"'Conversion therapy' is defined at paragraph 2.a. of Executive Order 21-25 and refers to any practice by a mental health practitioner or mental health professional that seeks to change a person's sexual orientation or gender identity, including efforts to change behaviors or gender expressions or to eliminate or reduce sexual or romantic attractions or feelings toward people regardless of gender. Conversion therapy does not include counseling that provides assistance to a person undergoing gender transition. It also does not include counseling that provides acceptance, support, and understanding of a person or facilitates a person's coping, social support, and identity exploration and development, including sexual-orientation-neutral interventions to prevent or address unlawful conduct or unsafe sexual practices, as long as the counseling does not seek to change the person's sexual orientation or gender identity."
Hawaii announces change to CE timeline
Hawaii Insurance Commissioner Colin Hayashida issued clarification for the state's insurance producers regarding continuing education credits and renewals. According to the state's news release, the new timeline went into effect Jan. 1, 2022. For one thing, producers are no longer allowed to submit their own proof of completion for CE courses – only course providers can submit the certificate of completion to the state. Providers are required to submit certificates to the state 15 days after completion. Hayashida notes the downstream effect is that producers have to get their CE completed more than 15 days prior to their renewal date. Plus, new lines of authority will still need CE completion by the renewal deadline.
New Mexico adopts NAIC's Suitability in Annuity Transactions model
In late February, New Mexico finalized their adoption of the NAIC's Suitability in Annuity Transactions Model Regulation. They join a wave of states doing so, even as federal regulation from the Department of Labor adds a layer of overlap to the evolving conversation of annuity sales compliance.
We've covered other state adoptions on the blog, from a longer piece exploring the full text of Mississippi's implementation to a shorter mention in a previous Regulatory Roundup of Maryland's adoption. We expect the wave to keep rolling as more states adopt the NAIC model.
Florida seeks spam-blocking cellphone tech, tax exemptions
Florida Chief Financial Officer Jimmy Patronis has asked the Federal Communications Commission to provide free comprehensive spam-blocking tech to all cellphone users as robocalls grow. As these scams continue to defraud Floridians (and everyone else, as well), Patronis is asking for drastic measures to confront the plague.
Also in the Florida legislature are several measures aimed at expanding access to flood insurance coverage for Florida families and a special tax exemption aimed at "home hardening." The home hardening tax break would, Patronis said, incentivize consumers via tax exemptions to invest in preventative services that reduce the need for insurance incidents and rebuilding in the wake of storms. Things like impact-resistant doors and windows can reduce not only the rate of insurance events, but also the penchant for fraud that often accompanies large storms in Florida.
Colorado creates advisory board for public health insurance options, adopts new methods for rate calculations
The Colorado Option for health insurance will see some changes as the state implements new methodology for calculating rate reductions in the standard insurance plan benefits. Additionally, the state is recruiting applicants to serve on its newly formed advisory board, meant to reflect the real-world concerns of those in and outside of the health insurance industry. If you're feeling particularly passionate about Colorado health care options, check out the application.
Other state administrative changes
Other regulatory changes that we don't have the pixels to cover, but are nonetheless noteworthy:
While these points of interest aren't comprehensive, our knowledge of producer license and compliance maintenance is. See how AgentSync can help make you look smarter today.
Disclaimer - AgentSync does not warrant to the completeness or accuracy of the information provided in this blog. You are responsible for ensuring the accuracy and totality of all representations, assumptions, information and data provided by AgentSync to you in this blog. The information in this blog should not be construed as legal, financial, or other professional advice, and AgentSync is not responsible for any harm you sustain by relying on the information provided herein. You acknowledge and agree that the use of this information is at your own risk. You should always consult with the applicable state and federal regulatory authority to confirm the accuracy of any of the information provided in this blog.