 Business Solutions Solve Business Problems. Why Are Organizations So Obsessed With Tools?
Businesses today face a dizzying array of challenges. They also face a world full of options to assist them in solving these problems. When choosing one, it's important to understand the difference between a tool and a solution.
So many tools. So little time.
Organizations are faced with difficult daily decisions on what they should spend their precious time and money on in order to optimally run their business. There are more choices today than ever before. Countless software options are now on the market, ranging from powerful customer relationship management (CRM) software like Salesforce to enterprise resource planning (ERP) systems like NetSuite.
When it comes to strategic spending, many organizations lose sight of why they're writing that check. What is the business problem you're trying to solve? What is the ultimate goal you're striving for after your purchase and/or implementation? Does your decision solve an issue end to end? Meaning, does it address the whole problem or just one portion?
This leads us to the biggest question of all: Did you purchase a TOOL or a SOLUTION?
What is a business tool?
Let's use a common everyday tool as an example – the hammer. Say you're building a home. A hammer would be a necessary tool, correct? Today, it may be a nail gun but a hammer is also pretty important. As we all know, you can't build a fantastic home with just a hammer, you need a toolbox filled with saws, levels, drills, and 20 other tools. The hammer is specific to one task whereas the toolbox can address multiple tasks.
A business tool is no different than a home tool like a hammer. Take for example, the humble spreadsheet. This product has become a ubiquitous business tool the world over. It's a wonderfully powerful tool that assists in everything from sales projections to slicing and dicing important business data. Oftentimes, an organization will purchase a tool with the expectation that it will act as a toolbox. And in some cases, they're right!
The benefits of a business tool
Business tools are specialized. Example: A chat bot which answers customer questions quickly and effectively using artificial intelligence (AI).
Business tools are fast and easy to implement. Think of spinning up an Amazon Web Services (AWS) instance. Moving from physical servers to cloud computing would be a solution, but an AWS instance is merely a tool within your cloud infrastructure.
Business tools are usually less expensive and may assist with business tasks to ensure higher productivity and smoother operations. Some recent examples could be collaboration tools like Slack or Asana.
The disadvantages of a business tool
It is much more difficult to customize a tool. A hammer is hard to customize. Maybe you could install a custom grip, or swap out the head, but a hammer is basically still a hammer. You can customize a tool to some extent but, overall, tools are specific to a certain task and usually "plug and play."
A tool, most often, solves one problem. It may solve one problem really well, and it may solve the same problem across many different contexts. But at the end of the day, a tool has a narrowly defined scope of what it can do. Using the spreadsheet tool as an answer for everything is a good example of another disadvantage of a tool. Organizations think the spreadsheet will solve all their problems. As famed American psychologist Abraham Maslow once said, "I suppose it is tempting, if the only tool you have is a hammer, to treat everything as if it were a nail."
What about a business solution?
We have covered business tools. What about a business solution?
Yes. A toolbox full of tools is part of a solution, but there are many more facets to a solution. Returning to our home-building experience, a toolbox alone won't build your home on its own, right? No chance. A contractor with special skills and knowledge is essential to properly employ the tools in the toolbox to construct your dream home. This example is similar to an end-to-end software solution where you not only buy the full stack software, you also purchase the company's guidance and expertise. In both cases, you are buying a solution with an end goal in mind. The solution includes everything: tools, toolbox, strategy, expertise, skills, experience.
The solution results in positive business outcomes and solves business problems. For example, spreadsheets are one tool in a software suite that is in turn part of the larger digital transformation solution a company may embark upon.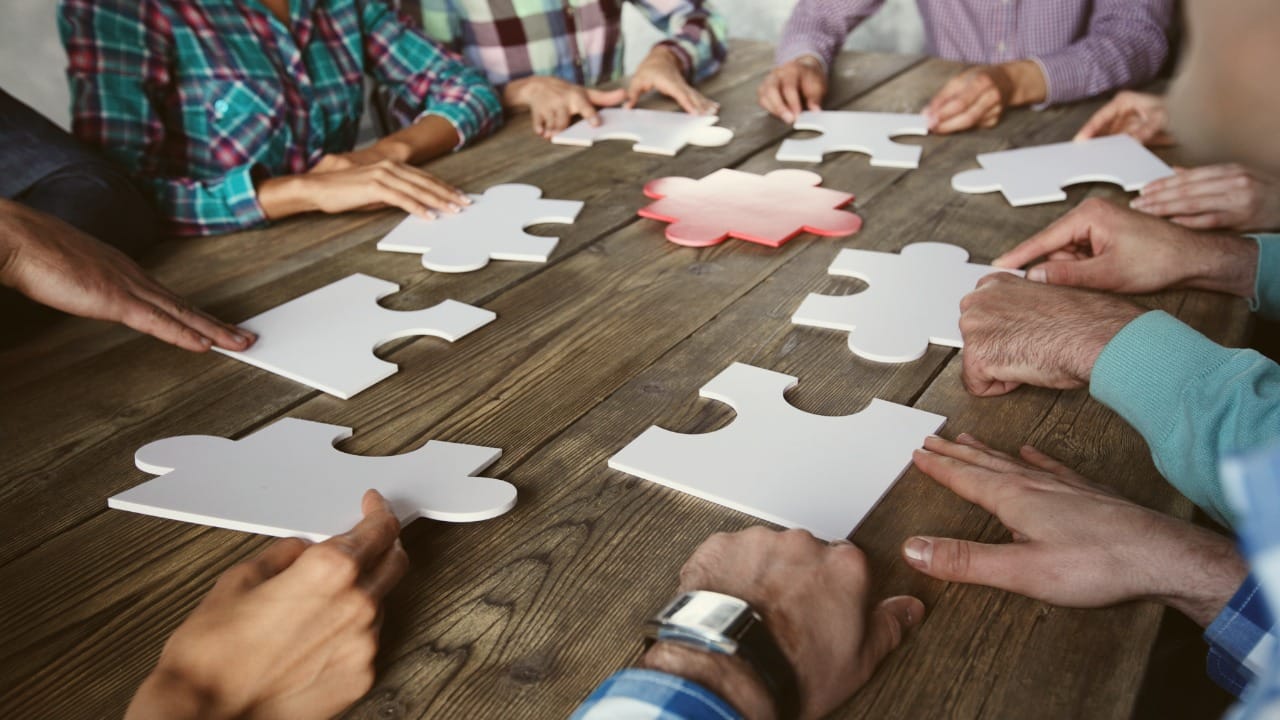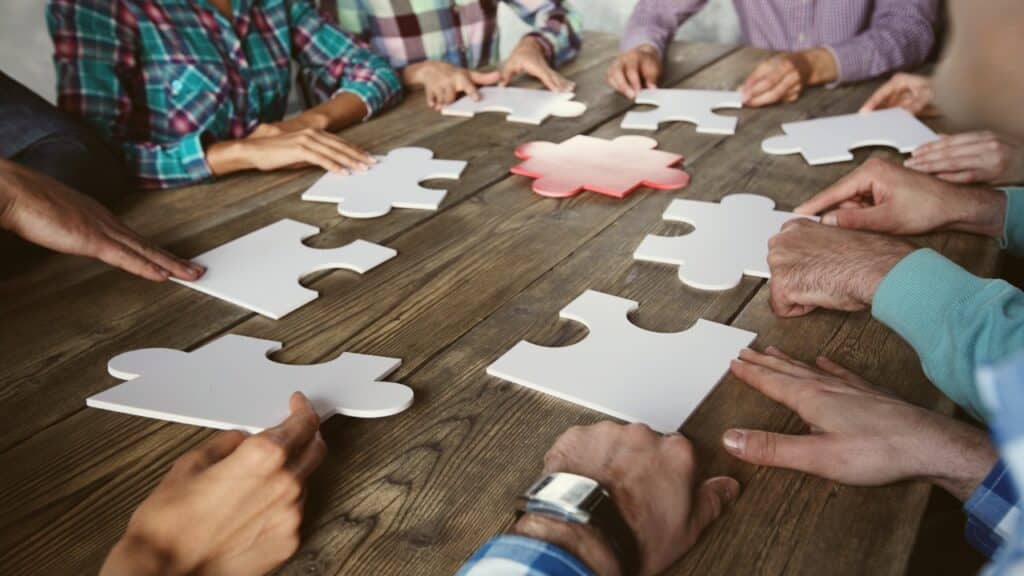 What is digital transformation and why would it be considered a business solution? "Digital transformation is the process of using digital technologies to create new — or modify existing — business processes, culture, and customer experiences to meet changing business and market requirements." The "digital technologies" are the individual tools which make up the overarching digital transformation solution. This solution includes tools like a spreadsheet software, but it also includes supporting strategic value-adds for businesses.
For instance, one such strategy in this example is the digital transformation technology toolbox will contain collaboration/cloud computing tools that allow businesses to scale faster in order to meet customers' needs. This may result in higher customer satisfaction and more revenue. This is a positive business outcome!
By implementing a solution within an organization, you're essentially putting into place a new way of doing business. It could range from automating workflows, which gives compliance staff time back in their day to focus on higher-level projects, to salespeople being able to spend more time in the field with prospects. The end result is achieving a mission-critical goal or solving a problem.
The aim of solution implementation is to instill cost savings and revenue gains through productivity increases across business teams. For instance, sales operations or compliance departments in any company strive to work as seamlessly and efficiently as possible. A sound solution can make this possible.
The benefits of a business solution
They solve multiple problems. Whereas a tool is great at one thing, solutions may completely overhaul your business in a variety of ways. Cloud computing is a great example of a solution, as it has the ability to revolutionize the way a business operates. In fact, there are businesses now that were "born in the cloud." This means the cloud solution they are built upon is a major reason they are in business. Most software-as-a-service (SaaS) companies fall into this category.
A solution is an all-encompassing approach to problem solving. A company tackles a problem or attempts to reach its goals employing a "full suite" approach, which can also positively impact a company culture. The organization then retains and attracts first-rate talent.
The disadvantages of a business solution
Solutions can be more expensive. Purchasing an out-of-the box tool is usually cheaper than rolling out a solution company wide. A cost-benefit analysis can be employed to calculate the return on investment of a business solution.
They can take longer to implement. A large business process evolution takes time. A companywide digital transformation effort could take years. A migration to the cloud may also require years of work to fully implement.
Why choose a business solution?
A business solution combines the individual tools to form a relationship beyond just a SaaS subscription. The solution provider becomes a trusted business advisor that assists in solving problems for its customer.
A true business solution may provide:
Implementation/onboarding guidance. Most solutions require specialized expertise to roll out effectively.
Best practices. A solution provider can be a fantastic resource for industry best practices. Because they have experience working with a variety of businesses and in different settings, they have a deep well of knowledge to draw from.
Thought leadership/education. A great example of this is AWS and their certification programs. They are educating the world by teaching very valuable cloud computing skills.
The people here at AgentSync strive daily to keep our customers up-to-date with regular communications about changes to NIPR procedures, state-level regulatory guidance, industry news, and even state-by-state comparisons for common areas of regulation.
Solutions help transform an organization into a goal-achieving and problem-solving machine. It may take some time, but the benefits far outweigh the cost. AgentSync offers an end-to-end solution for compliance in the complex world of insurance producer licensing. We partner with our customers by providing full-stack solutions that offer not only a hammer, but the whole toolbox.
Disclaimer - AgentSync does not warrant to the completeness or accuracy of the information provided in this blog. You are responsible for ensuring the accuracy and totality of all representations, assumptions, information and data provided by AgentSync to you in this blog. The information in this blog should not be construed as legal, financial, or other professional advice, and AgentSync is not responsible for any harm you sustain by relying on the information provided herein. You acknowledge and agree that the use of this information is at your own risk. You should always consult with the applicable state and federal regulatory authority to confirm the accuracy of any of the information provided in this blog.