 Grow the Pie vs. Gobble the Pie
The battle for the last slice of pie has been known to turn messy; a truth for family BBQs and businesses alike. While the pie fought over by businesses isn't your run-of-the-mill pumpkin or cherry, it's just as coveted.
'American as apple pie': How to capitalize on your market opportunities
The pie, in this instance, is a business's addressable market. Yum!
If a business wants to grow its top-line revenue within its current addressable market – i.e. get more customers by exclusively selling its current set of products – then it will be trying to gobble up a larger percentage of its current pie. To do that, it needs to beat out competitors via differentiation and increase market share of the same-sized pie.
That's easier said than done. A lot of factors contribute to buying decisions. While a business typically has a good sense of just how many opportunities fall into its addressable market, it's still a finite number that needs to be wrestled over.
Say, for instance, an insurance agency is looking to increase its top-line revenue by gobbling up more of its existing pie. That agency might not be interested in getting additional types of licenses, adding lines of authority, or selling different types or variations of carriers' products that extend beyond the products they currently sell. Instead, the agency wants to continue focusing on the products they're currently selling and needs to take market share – sweet, sweet pie – away from its competitors. It can do that in a number of ways, including by building up a reputation for excellent customer service, ensuring competitive pricing for its products, offering the most comprehensive policy, or by playing the volume game and hiring more agents.
But, at the end of the day, to gobble up the pie, businesses need to increase market share. And, it's important to note, market share is always up for grabs. Consumers can buy into one product, service, or insurer only to change their minds and flip to another. The pie is always there for the taking.
Can we make a bigger pie?
The good news is that the pie can grow.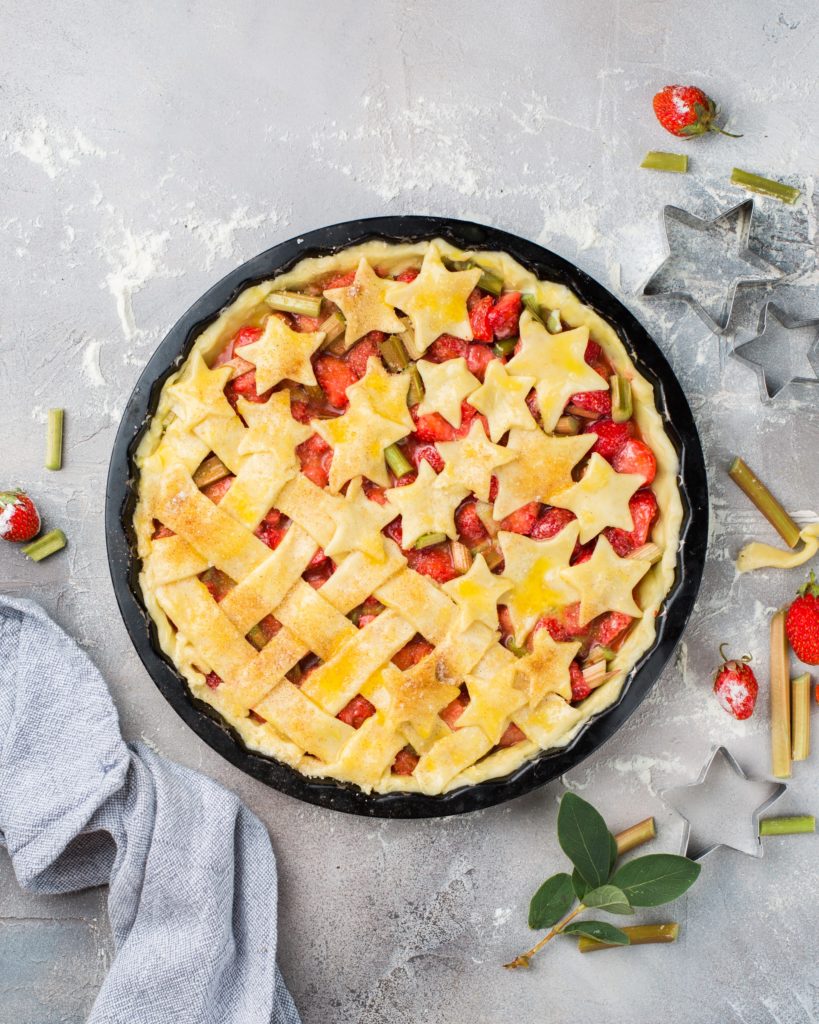 Companies don't always need to rely on pulling market share from competitors to increase their top line. They can also expand products and services to reach a different, incremental addressable market.
Let's just say the agency does want to grow by growing the pie. They may decide to expand their product offerings by getting a new type of license and selling new, additional products they haven't sold before – whether from the same carriers or different carriers. By growing into different segments, the agency may no longer need to compete for the same finite opportunities with the same competitors. Instead, it can grow the pie by opening up business opportunities with an incrementally larger addressable market.
Selling new products isn't the only way a business can grow into new addressable markets. Sometimes, businesses tweak the type of customer they market to. If a company focuses exclusively on enterprise business, then they can adjust their offerings to market to mid-market, mom-and-pop shops, or individuals. The key is selling to a segment they don't currently sell to and adjusting their approach accordingly.
Why don't we all grow more pie?
Growing the pie is complex, and it requires deviating from the status quo via investing in relationships, people, training, market research, and more. Sometimes the pie is as big as it should be and it isn't in the business's best interest to grow the pie any further.
In every single growing business, executives should be sitting down periodically to decide whether they should eat the pie or grow the pie – or both. These strategic decisions have the potential to directly impact a business's top and bottom lines.
Consider an agency that decides to increase market share rather than expand into a new addressable market. To win greater market share within its current addressable market, the agency hires more agents to sell its existing products. But there's an associated cost and associated risk for taking on new agents.
Conversely, if the agency decides to grow by selling more, new products, its agents need to get licensed for the types of products they'd like to sell. This also adds expenses and compliance complexity to everyday operations.
To grow or to gobble, that is the question
There's no right or wrong answer here. At the end of the day, if everyone gets pie, we can all be happy. But when it comes to weighing the cost/benefit of grow or gobble, AgencSync helps ease concerns around expenses and compliance.
Our customers no longer need to add producer licensing compliance to their list of considerations when debating how they will expand their revenue. Adding new agents or applying for new licenses doesn't come with the costs or paperwork it used to. By automating processes and driving efficiencies in everyday workflows, AgentSync is an equalizer for scaling automation, mitigating risk, and reducing costs. The hard work is done, and now it's time for pie.
Learn more about how AgentSync helps insurers increase their top line regardless of whether they grow or gobble by booking a demo with us.
Disclaimer - AgentSync does not warrant to the completeness or accuracy of the information provided in this blog. You are responsible for ensuring the accuracy and totality of all representations, assumptions, information and data provided by AgentSync to you in this blog. The information in this blog should not be construed as legal, financial, or other professional advice, and AgentSync is not responsible for any harm you sustain by relying on the information provided herein. You acknowledge and agree that the use of this information is at your own risk. You should always consult with the applicable state and federal regulatory authority to confirm the accuracy of any of the information provided in this blog.