 Credit and Insurance: The Good, The Bad, and The Ugly
Credit is the report card of adulthood. Without a strong credit report and credit score, you'll find yourself struggling to make just about any financial decision.
But – just as grades are earned – credit isn't some arbitrary prerequisite to big life decisions, though it can sometimes feel that way. Credit reports show your financial history; types of credit lines, ability to pay debts, missed payments, late payments, liens, bankruptcies, etc. Similarly, a credit score is a numerical score given to you based on your credit history – the higher the score, the better the credit.
Companies use this information to help them decide whether to engage in business with you. Need a credit card? First, let's look at your existing credit. Need to buy a new car? Let's see that credit. Need insurance? Yep, you guessed it, how's your credit?
Does your credit score affect your car insurance rate?
Yes, it does. But not only that, your credit score can be used to determine your rate for other insurance products, too.
While not every insurer looks at a person's insurance score. Credit-based insurance scoring is a practice primarily found in homeowners and auto insurance. The Fair Isaac Corporation (FICO) estimates that 95 percent of auto insurers and 85 percent of homeowners insurers use credit-based insurance scoring in the states where it's legal to use credit as a risk classification.
How credit is used in the insurance industry
It may be hard to believe that credit is used to determine a person's insurability, but that can sometimes be the case.
In a practice that's called "credit-based insurance scoring," insurers can use a person's credit to determine whether or not to offer them insurance, which policies to offer them, and how much to charge them.
The logic here goes: insurance is a financial contract; insurers cover consumer's risks and consumers pay premiums to receive that coverage. By taking a peek at a consumer's financial history, some insurers argue they're better able to determine whether the consumer is likely to uphold their end of the financial commitment. But it also has the potential to completely undermine a person's ability to receive insurance coverage.
What exactly do insurers look at?
To be clear, while credit is used to assess a consumer's financial history, insurers don't typically rely on credit scores and credit reports. Rather, insurers use insurance scores in underwriting and pricing decisions.
Insurance scores are a whole lot like credit scores. They're a three-digit number based on characteristics in a person's credit report. However, insurance scores may also include insurance-related histories, such as accident history (for auto insurance) and insurance claim history.
But not every insurer looks at a person's insurance score. Credit-based insurance scoring is a practice primarily found in homeowners and auto insurance. The Fair Isaac Corporation (FICO) estimates that 95 percent of auto insurers and 85 percent of homeowners insurers use credit-based insurance scoring in the states where it's legal to use credit as a risk classification.
The debate about credit-based insurance scores
The use of credit for insurance-related decisions is hotly debated in the industry – and illegal in some states. Many in the industry believe the use of credit-based insurance scores for underwriting purposes has a disparate impact on low-income and diverse communities.
States, such as Washington and Oregon, are pushing to ban the use of insurance scores in underwriting decisions since they believe insurance score models tend to result in Black and Latino consumers paying higher premiums.
Insurers, however, argue that insurance scores actually reduce bias and are one of the most equitable tools the industry has to determine premium rates. In fact, insurance scores were originally developed by FICO in the 1990s to help remove subjectivity in the underwriting process.
It's a tricky issue because there's strong reasoning behind both sides of the argument.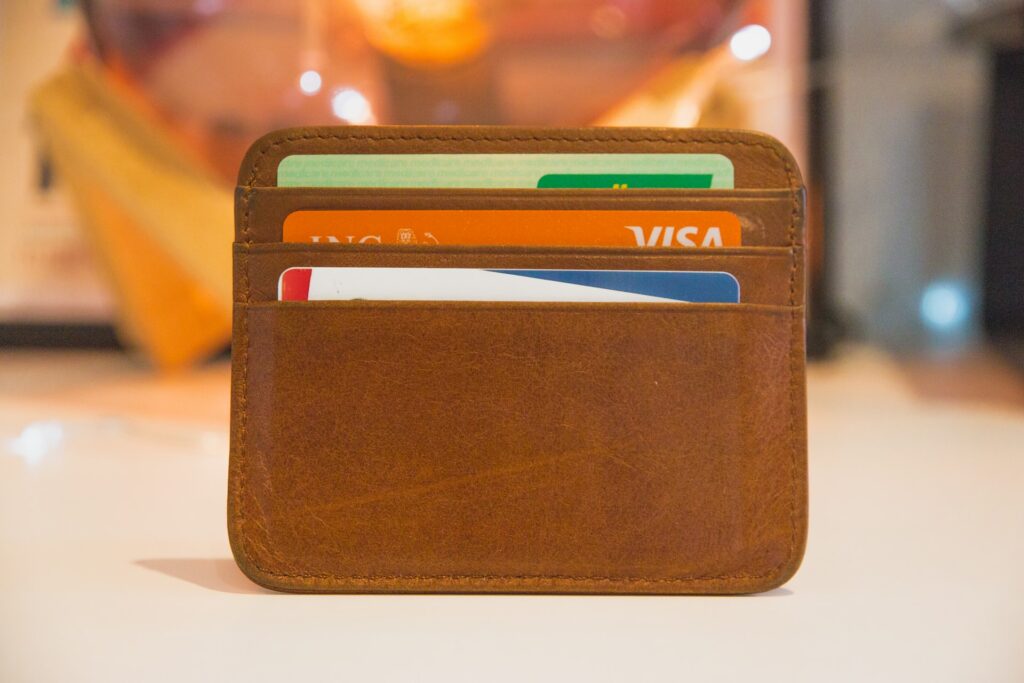 In favor of the use of credit scores:
In the underwriting process, insurers seek to assess the risk of loss associated with a given person and there is some evidence that shows a better credit score correlates with fewer accidents and claims. Thus, a higher credit score indicates a lower risk for insurers, and the premium the insurer assigns to the consumer will likely reflect that. FICO argues it's because people "who closely monitor and manage their finances tend to also take better care of their cars and homes and are, generally, more diligent in their risk management habits."
Insurers argue credit-based insurance scoring allows them to lower premium prices for the majority of consumers, which insurers can afford by directing higher premiums toward consumers who present higher risks. A study on auto insurance found that, when credit was used in pricing models, 66 percent of vehicles had lower premium rates, 16 percent had higher rates, and 18 percent had no change at all.
Against the use of credit scores:
Offsetting premium rates by raising prices for those with low insurance scores can make the cost of insurance prohibitively high for those in low-income communities. And, in most states, auto insurance isn't optional.
A low credit score can signal a number of things that don't necessarily indicate poor financial management, including limited credit history and repaying a loan early.
The Consumer Federation of America (CFA) found auto insurance prices are more closely aligned with personal economic characteristics – which can factor into a credit score – than with accident and claim history. The UFA found that upper-income drivers with a DUI often pay lower premiums than middle-income drivers with a perfect driving record. This directly contradicts FICO's argument that using credit scores is a method to identify risk management in consumers.
Credit reports aren't always accurate. In fact, about 34 percent of consumers find inaccuracies in their credit reports.
Weighing the needs of insurers against the needs of consumers is something that insurance regulators have lots of practice in. Yes, insurers need to accurately underwrite consumers, but, at the same time, premium rates need to be equitable. Regardless of the should, could, or would of using credit in insurance decisions, one thing isn't up for debate: Credit reports contain deeply personal data about consumers. As a result, the industry has a number of regulations already in place to protect consumers and limit how insurers can use credit-related information.
Legislation on the use of credit scores in insurance
As with all things insurance, every state has different regulations around what insurers can and cannot do and credit is no exception. For instance, California, Hawaii, Maryland, Michigan, and Massachusetts all ban or limit insurer's ability to use credit scores when determining policy rates.
That said, the Fair Credit Reporting Act (FCRA) is the primary federal law that sets the parameters for the who, when, and how of credit usage in the insurance industry. Of particular note is the requirement that insurers disclose to a consumer if adverse action was taken against them based on their credit. This includes denial of coverage or being quoted a higher premium than someone with average credit.
The consumer then has the right to challenge that action – a critical part of the process for the one-third of us whose credit reports may be inaccurate.
What can consumers do to protect their credit?
Ultimately, it's up to the consumer to protect their credit. The best way to do this is to stay on top of financial obligations and check credit statements for fraudulent charges, identity theft, and plain old mistakes.
With such a high percentage of U.S. consumers finding misinformation in their credit reports, it's a good idea to make a personal habit of checking in on your credit score regularly. Everyone's entitled to one free credit report every year from each of the three big credit bureaus – Experian, Equifax, Transunion. Think about scheduling an annual credit checkup like you should a primary care visit for physical health.
To access your free report, go to www.annualcreditreport.com. While there are other sites that may give you a credit report, they may not be free or may require you to purchase another product or service to access your report. The above website is the only official site sponsored by the credit bureaus.
Staying abreast of your credit report also gives you insights into what financial organizations are looking at that could affect your abilities to buy a house, start a business, or, in some states, get insurance.
At AgentSync, we don't grade your credit. But we do grade your compliance. See how we produce a report card for your producer license compliance rating with a demo today.
TOPICS
Compliance Reporting and Data
Disclaimer - AgentSync does not warrant to the completeness or accuracy of the information provided in this blog. You are responsible for ensuring the accuracy and totality of all representations, assumptions, information and data provided by AgentSync to you in this blog. The information in this blog should not be construed as legal, financial, or other professional advice, and AgentSync is not responsible for any harm you sustain by relying on the information provided herein. You acknowledge and agree that the use of this information is at your own risk. You should always consult with the applicable state and federal regulatory authority to confirm the accuracy of any of the information provided in this blog.