 How Technology Can Help Reduce E&O Exposure
It's human nature to make mistakes, and without sounding too much like a motivational speaker, we'll just say that try as you may, nobody is perfect. That's why errors and omissions (E&O) insurance exists. Every professional has E&O insurance to cover the mistakes they might make in the course of doing business. Think typos, unmarked check boxes, overlooked emails, and missed deadlines. These mistakes are often small, but for those working in the insurance industry, even the most innocent of typos can be costly, time-consuming, or in the worst case scenarios, legally damaging!
For example, one mistake producers can make is missing a license renewal deadline. Ending up with an invalid or expired license means a producer is legally barred from conducting business until the license is renewed. This error is costly, time-consuming, and frustrating. But it's just one of several mistakes even the most experienced insurance professionals can make.
To solve this problem, and avoid costly errors, many companies are turning to technology. After all, when set up correctly, modern technology often takes humans out of repetitive and manual processes entirely. Fewer human touches means fewer chances for human error. Here are three ways tech can help reduce your E&O exposure.
Automate everything to avoid human error
The fewer processes requiring human involvement, the fewer chances there are for human error to occur. You've probably heard the term automation a lot lately, and it's for good reason. Switching from manual tasks to automated ones decreases human error and allows employees to spend less time on menial tasks like data entry and more time conducting the money-generating parts of your business and building lasting client relationships.
Automating as many processes as possible leaves little-to-no room for a forgetful person to miss an important deadline like filing for license renewal. It's also a good idea to automate things within your agency or carrier that need to be done periodically. This ensures there is documentation of completed tasks that you can refer to instead of simply relying on a person to complete the tasks without forgetting.
Provide a transparent, real-time view
Technology can provide a real-time and fully transparent view of data and processes across your entire organization. We've all been in a scenario where we've edited something for so long only for someone else to look at it for five minutes and catch more than one obvious mistake. Having multiple sets of eyes on the same information can reduce the number of overlooked tasks and increase the likelihood of catching errors before they do any damage.
While collecting real real-time data is pretty much impossible to accomplish without following your clients around all day, near real-time data can give insurers and agents a timely turnaround on things like the status of a claim. A real-time view of data keeps client information up to date and guarantees no one is basing their business decisions on outdated information.
Document proof of your process
If you ever find yourself questioning whether or not a task was completed, a CRM or project management tool can help. These tech tools can provide "proof" that your company completed a process or task on-time and correctly if there is ever a question or doubt. For example, maybe one of your tasks is to verify a client's home address is accurate on their policy each year, but you can't remember when you did it last. Having a documented process shows proof that these kinds of tasks have happened or are scheduled to happen in the future.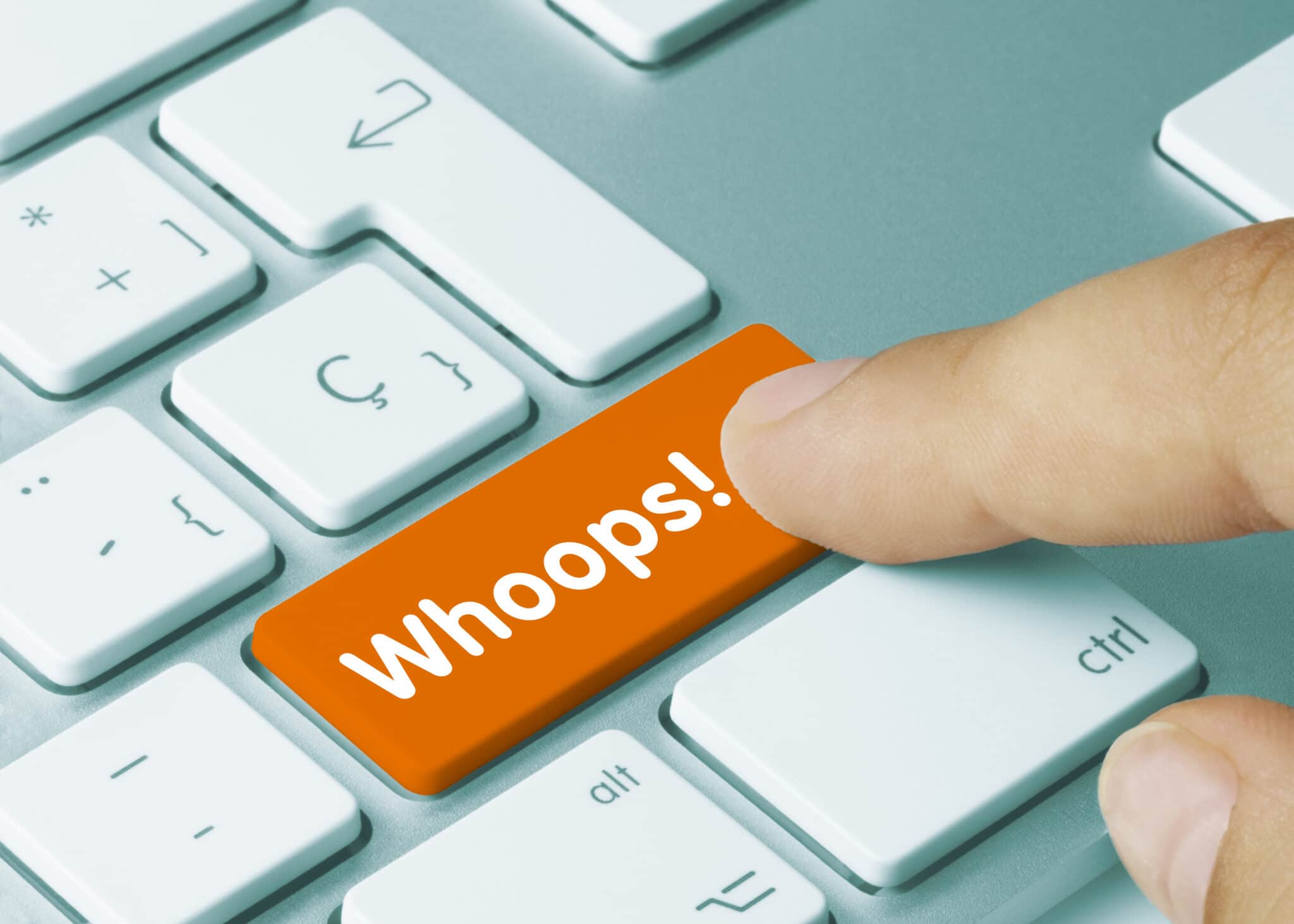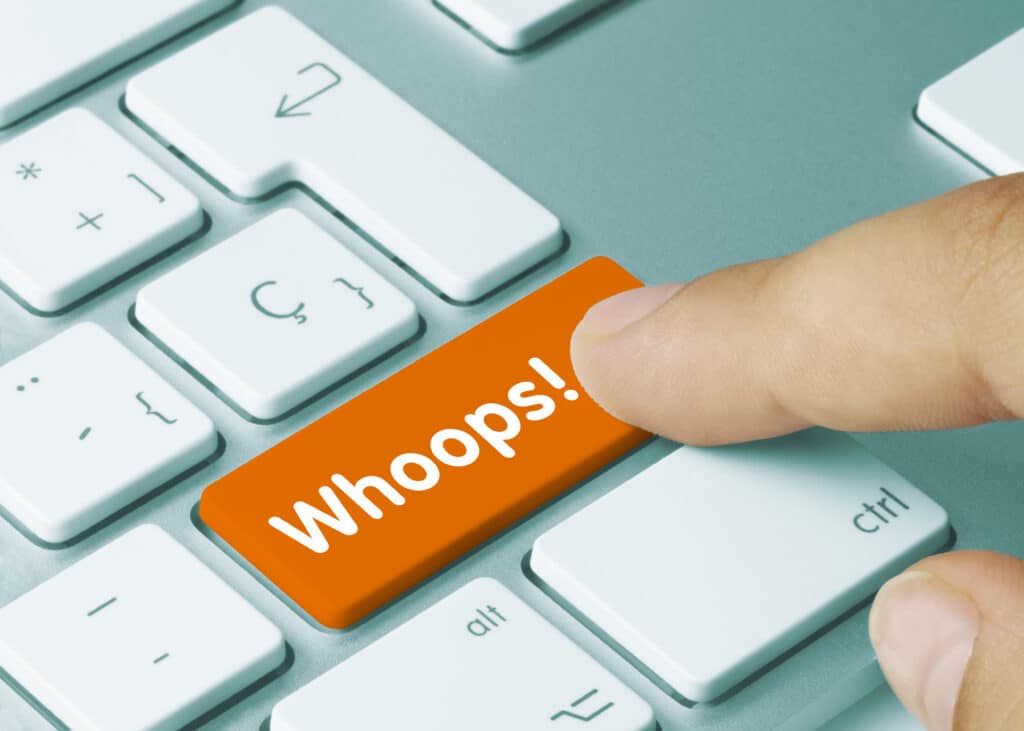 It gets even better when you can not only automate the reminder for a task (or proof that it happened), but the actual performance of the task itself. If you have a system that sends annual policy information update requests to clients, then you've got proof of trying to obtain the correct information if there's ever a question about it in the future.
To reiterate, everyone makes mistakes now and then. We can't all have the memory of an elephant with built-in spell check. Lucky for us, we don't have to. Technology can automate manual tasks, provide reminders on renewals and requirements, and verify and document task completion all to help minimize E&O exposure. Here are five great examples of specific tech tools we think every insurance professional should consider.
If you're feeling stuck, or not sure how to begin leveraging technology to reduce your E&O exposure, AgentSync can help! AgentSync uses producer portals and automated emails to help producers stay on top of upcoming CE requirements and deadlines without manual effort. It also offers real-time sync with NIPR to verify completed tasks and renewals giving you proof of documentation. With AgentSync, staying in compliance with producer licensing and carrier appointments, no matter how large the agency or how many states you do business in, becomes nearly effortless and error-free.
Interested in how AgentSync can help you reduce human error? See AgentSync in action today.
What is Errors and Omissions (E&O) Insurance?
Errors and Omissions, also known as E&O Insurance, is a type of liability policy that protects professionals from the costs of mistakes they make (or are accused of making) in the course of doing business. If an error on the part of a professional, even an error caused by missing something (i.e. an omission) results in a lawsuit, this coverage will help pay the costs the professional incurs defending themselves. It may even cover court costs and settlements if the professional is found to have committed the costly error.
Who needs E&O Insurance?
Everyone makes mistakes! So, any business that is regularly giving advice to, or performing services for, clients should have E&O insurance. Some particularly types of professionals who commonly carry E&O Insurance due to the risk of costly errors and omissions in their work include insurance agents, accountants, and other consultants.
What does E&O insurance cover?
E&O insurance typically covers costs associated with defending yourself from claims of errors and omissions that resulted in harm or financial loss to a client or third-party. These costs can include attorney fees, court costs, and even the cost of settling the claim.
What does E&O Insurance Not Cover?
While E&O Insurance covers a variety of instances, it does not cover cases of intentional wrongdoing, fraud, sexual harassment, property damage, or employee lawsuits (among many other exclusions.) There are other types of insurance coverage that can help pay the costs associated with most of these instances. The best way to know what your business is covered for in terms of E&O, and all other types of coverage, is to work with a licensed agent.
TOPICS
Compliance Reporting and Data
Disclaimer - AgentSync does not warrant to the completeness or accuracy of the information provided in this blog. You are responsible for ensuring the accuracy and totality of all representations, assumptions, information and data provided by AgentSync to you in this blog. The information in this blog should not be construed as legal, financial, or other professional advice, and AgentSync is not responsible for any harm you sustain by relying on the information provided herein. You acknowledge and agree that the use of this information is at your own risk. You should always consult with the applicable state and federal regulatory authority to confirm the accuracy of any of the information provided in this blog.