 Kansas Insurance Commissioner's Office Gives Context to Producer License Reforms
If you've been riveted by recent changes to the insurance landscape, no doubt you've heard of the new regulations taking shape in Kansas.
Some changes, such as directing producers and agencies to process license renewals and information updates through the National Insurance Producer Registry (NIPR) and dropping proactive agency affiliation reporting requirements, may seem like a no-brainer to industry insiders. Others, however, are less than intuitive.
The AgentSync blog addressed some of the most notable changes to appointments, producer licenses, and agency affiliations. To give those changes context, Lee Modesitt, the director of government affairs and communications for the Kansas Insurance Department under Kansas Commissioner of Insurance Vicki Shmidt, shed some light on the updates.
Addressing the need for insurance industry standardization
In 2002, the National Association of Insurance Commissioners set the Uniform Licensing Standards model, advising states about the standard for licensing and renewing agent licenses. The idea is, the closer all states can adhere to the standard, the easier it is for everyone in the insurance sales pipeline – carriers, agencies, MGAs, producers, regulators, etc. – to engage in the business and regulation across multiple states.
"Kansas has tried in some form or fashion to get as close to those uniform standards as possible in the last 20 years," said Modesitt. "We have our own legacy system that we are maintaining, and, at least based on what I was told by NIPR, we are the last remaining state to handle resident producer licensing exclusively through our own residential producer licensing portal."
For Kansas, that meant any resident license holder must go through the Kansas website portal to stay up-to-date on licensing for their home state, and then log in with NIPR (or an NIPR-integrated system) to handle all the other aspects of their licensing in nonresident states.
Some of the changes in the Kansas Producer Licensing Reform (aka Senate Bill 37) went into effect July 1, 2021, while others will be fully in-force in 2022. Much of the legwork that took place involved looking at how to rewrite outdated legislation in a way that makes it easier for Kansas to do business across the nation.
"There were some hurdles to our current licensing laws that prevented us from utilizing NIPR, which then also prevented us from using other software for CE and it made us inefficient in the department," said Modesitt. "As I explained to the legislature, if you're an individual licensed as a resident producer in Kansas and only in Kansas, or maybe in one or two other states, this may not be that big of a deal to you from a process-improvement standpoint. But if you handle compliance at an agency for all agents, being able to take care of everything in one place is very important to your business."
Making nice with NIPR
Some of the hurdles to NIPR integration weren't immediately obvious. One was that Kansas renewals were traditionally based on a producer's birthdate and tied to their birth year. To integrate with NIPR, the Kansas insurance license renewal period was changed to the last day of the producer's birth month, every two years based on the year of their licensure.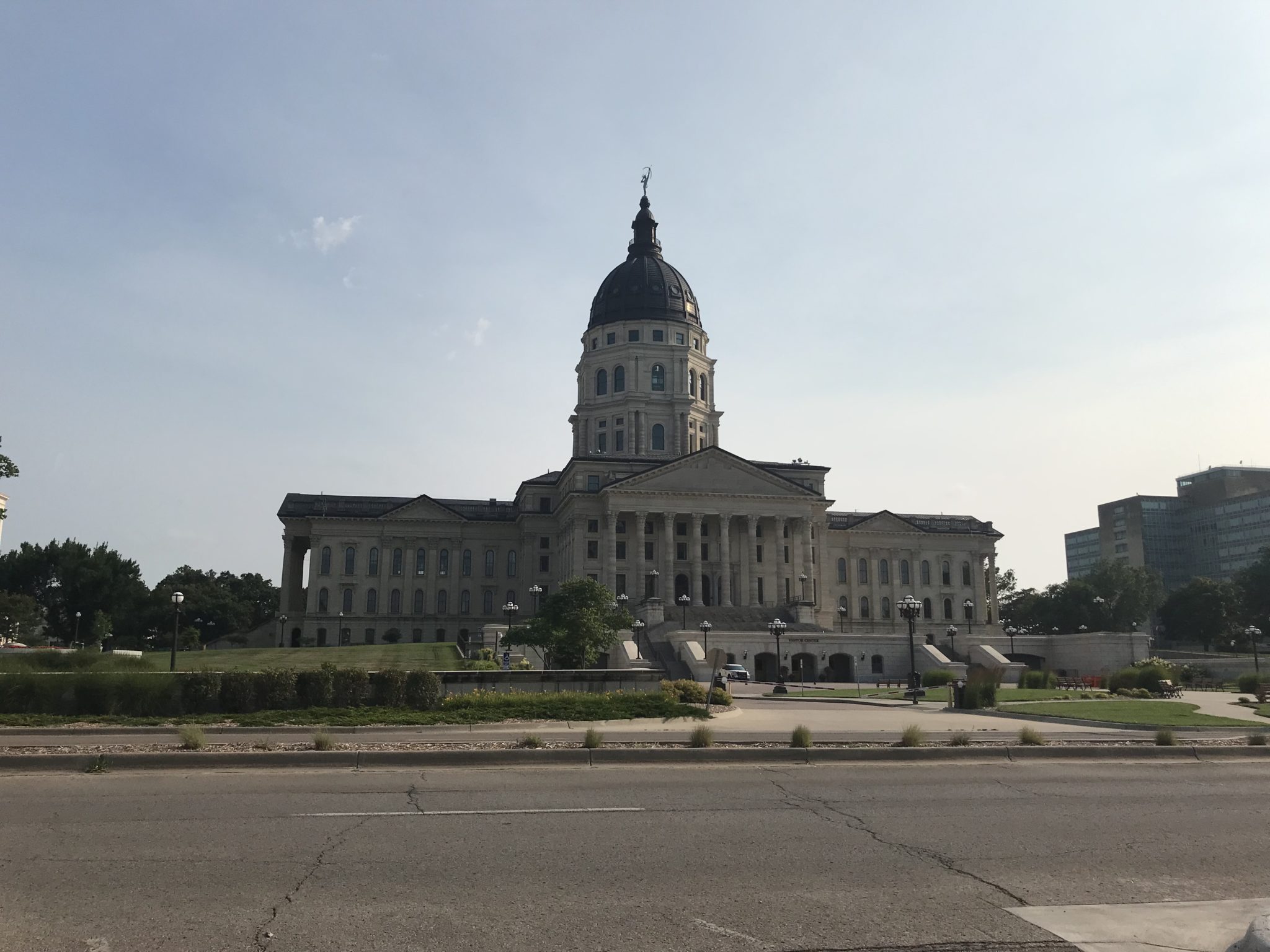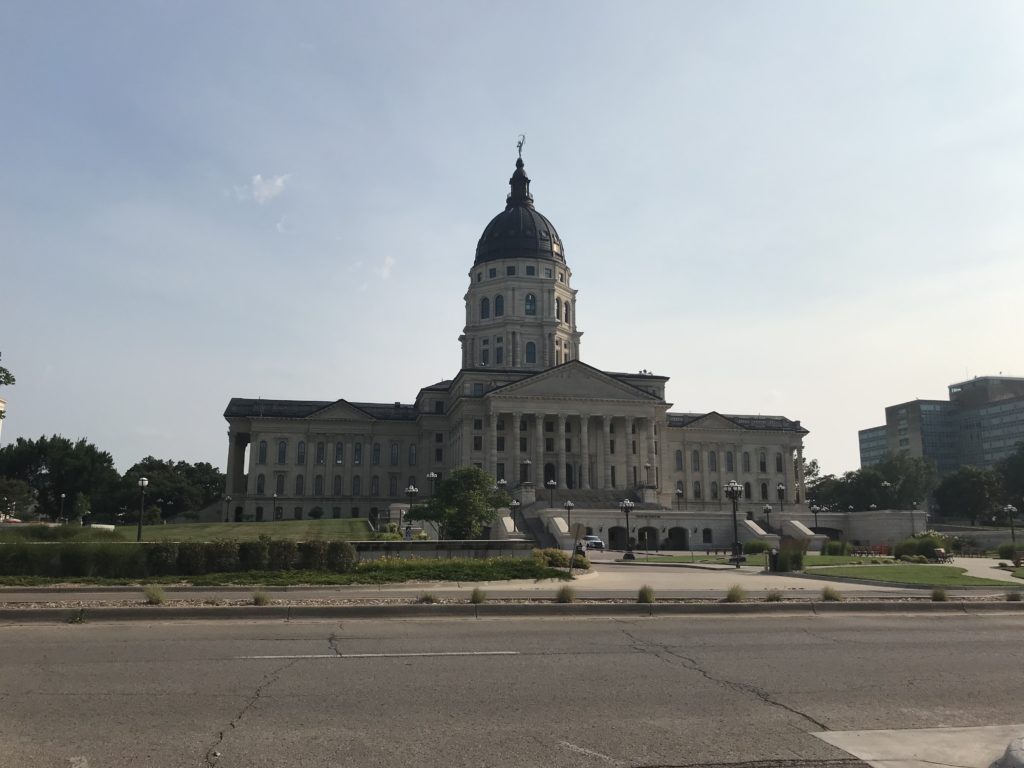 Another hurdle was the way Kansas historically handled lines of authority. Previously, Kansas producers were licensed with a health and life license or a property/casualty license. Modesitt said, while this change seems to be in the weeds, it was quite significant.
It meant a Kansas producer might have two different licenses, each needing to be tracked through the system. Now, the producer will be licensed to transact insurance, and health and life or property/casualty will be the associated lines of authority (LOAs). The process for a producer may not seem all that different – they'll still need to take the exam to qualify for their associated LOAs – but, for the state's tracking and reporting, and for ease of verifying an agent's standing, it makes a significant difference.
Insurance appointment three-way
The new regulations also end what Modesitt said the Kansas Department of Insurance internally called "three-way appointments." Kansas required carriers to appoint agencies, agencies had to report affiliated producers, and all the agency's producers were considered appointed with the carriers – including the associated fees.
Modesitt described how the fund retaining the fees often ran large excesses – excesses that couldn't be "swept," or used for the state's general fund.
"They're paying a few dollars per agent for appointments, which doesn't seem like a lot, but it builds up quickly," said Modesitt. "By our estimate, under the new regulations, we'll lose about half of those appointments, which will decrease our revenue by at least $5 million on an annual basis."
It's money, Modesitt said, that the state's insurance department can afford to lose for a more comprehensive appointing and affiliating process.
Kansas licensing changes accommodate producers
"Something that is very interesting to me is our consumer assistance division doesn't have the highest call volume. I was surprised to learn this because no one likes their insurance company, and you'd expect the calls and complaints. But that isn't our highest call volume – producer licensing is!" Modesitt said.
The Kansas Department of Insurance decided if there was that much confusion over producer licensing, it warranted action. One line item that will still differ from NIPR: CE requirements. NIPR recommends 24 hours of CE, with three hours focused on legal and ethics courses. Kansas previously required adjusters and agents with a single LOA license to maintain 12 hours of CE, while those holding multiple licenses had to meet 24 hours.
As a middle-ground compromise, the new regulation is 18 hours of CE including three hours of ethics for everyone. The new standard will also allow agents to count CE that isn't directly related to their specific LOA.
"We wanted to give the agent the maximum flexibility to get CE that is interesting to them. CE really is something that you get out what you put in, and by streamlining that process, we hope it will be easier for agents to get CE taken care of with less confusion, and fewer calls in, said Modesitt"
Some of the smaller changes include ending a six-month waiting period for those who have attempted – and failed – multiple times for a licensing exam. That change began with a concerned agent who called the state on behalf of a contemporary who gets extreme test anxiety.
"As I said to the Legislature, 'If somebody wants to pay the money to keep taking the test, more power to them, why stand in their way?'" said Modesitt. "We aren't generating a lot of revenue there, but we see a compelling public policy reason to have a decreased requirement."
Another change was to no longer require a proctor for a self-study exam, and to instead put the onus for validating results on the CE provider.
"We found people would grab a friend, neighbor, cousin, or whoever to sign the waiver saying they had taken the exam honestly. But, outside of the honor system, there was no way to verify that," said Modesitt. "If you're going to be dishonest through the test, you're probably going to be dishonest with your proctoring, as well. So we decided, 'this is silly, do we need it?'"
Inactive licenses also were changed due to producer questions. Previously, if you set your license to inactive with the state, you had to wait essentially for the next renewal period (two years) to be considered active once again. The insurance department re-evaluated after an agent called at the beginning of the pandemic. He had set himself to inactive, planning to pursue a new career, but with the job market of the pandemic, he decided to stay in insurance. He was concerned the two-year wait would deprive him of his livelihood.
"We saw there wasn't likely to be many people going inactive, being reactivated, and then going inactive again in short periods. There just didn't seem to be a compelling public policy reason to keep doing things the way they were," said Modesitt.
The state also implemented a requirement that producers or agencies contacted by the commissioner respond within 30 days. Previously, while the law stated producers must respond, there were no guidelines, and agents frequently ignored the commissioner's requests for information. Modesitt detailed anecdotes of agents who would go six months without responding.
"While not responding could ultimately lead to revocation, the real importance here is to emphasize that if your regulator contacts you, you have to respond in a timely manner," said Modesitt. "We are trying to be accommodating to the ways people consume information, and, in all our regulations, say 'does this make sense to have these requirements?'"
If you're struggling to keep up with state-by-state changes like this, see how AgentSync's product suite can help.
Disclaimer - AgentSync does not warrant to the completeness or accuracy of the information provided in this blog. You are responsible for ensuring the accuracy and totality of all representations, assumptions, information and data provided by AgentSync to you in this blog. The information in this blog should not be construed as legal, financial, or other professional advice, and AgentSync is not responsible for any harm you sustain by relying on the information provided herein. You acknowledge and agree that the use of this information is at your own risk. You should always consult with the applicable state and federal regulatory authority to confirm the accuracy of any of the information provided in this blog.