 Five Ways Insurance Professionals can Focus on Mental Health in the Workplace
Once highly stigmatized and rarely mentioned, mental health has become a widespread topic of conversation within the professional world. It's no longer rare to see companies posting about mental health on LinkedIn. In fact, the hashtag "mentalhealth" has over 1.8 million followers on the platform.
Finally, it seems, companies have come to a collective realization that employees are not machines, and all aspects of their physical and emotional wellbeing factor into their ability to be productive members of a team. At long last, companies are taking steps to assure employees that their mental health is equally important to care for and protect as their physical health.
While the professional world is certainly making progress, since talking about the subject is progress in and of itself, the truth is people and their managers are often left not knowing what they can actually do to improve mental health both at home and in the workplace. The need for a plan of action is particularly salient in industries and roles where employees interface with clients and the public in high-stakes situations.
When you think of first responders, you probably think of police, firefighters, and paramedics. It makes sense that mental health would be top of mind for those types of jobs, where employees are responsible for saving lives, and the potential for emotional burnout is high.
You might not think about the insurance industry in quite the same light. But the truth is, the nature of the job can often mean dealing with people during some of the worst times of their lives (think serious illness, death, natural disasters, theft, car accidents, property damage, and more). An insurance agent or customer service representative might not be the first call someone makes when one of these terrible life-changing events happens, but they are certainly near the top of the list!
As an insurance professional, you may be bearing more of a mental toll than you give yourself credit for. Even if you don't work on the "front lines" (opening claims, for example) no job is entirely free of pressure and mental health triggers that can take a toll on your overall well-being.
So, what's an insurance agent, producer, CSR, or any other member of the insurance distribution channel to do? Here are five tips, with evidence to back them up, for prioritizing your mental health in the workplace (and, let's be honest, outside of it too!)
1. Improve your mental health by turning off phone notifications
If the thought of turning off all phone notifications gives you anxiety, you might be one of the millions of people suffering from phone addiction. While smartphone addiction is not an official diagnosis yet, medical professionals accept that many people have the same compulsion to check their phones as others do to drink or use drugs. Studies have shown the impact of smartphones on our brains to be similar to other addictive behaviors, and to coincide with depression and anxiety.
There is hope! Turning off phone notifications (aka a notification detox) can significantly improve your life. Luckily, this isn't hard to do, and the benefits will be immediate. Just imagine: you could work for hours at a time without the interruption of pings, dings, and rings constantly coming from your phone (and most likely your watch as well).
If you're ready to give this tip a try, here's how to turn off your notifications to reclaim your sanity.
2. Improve your mental health by focusing on one task at a time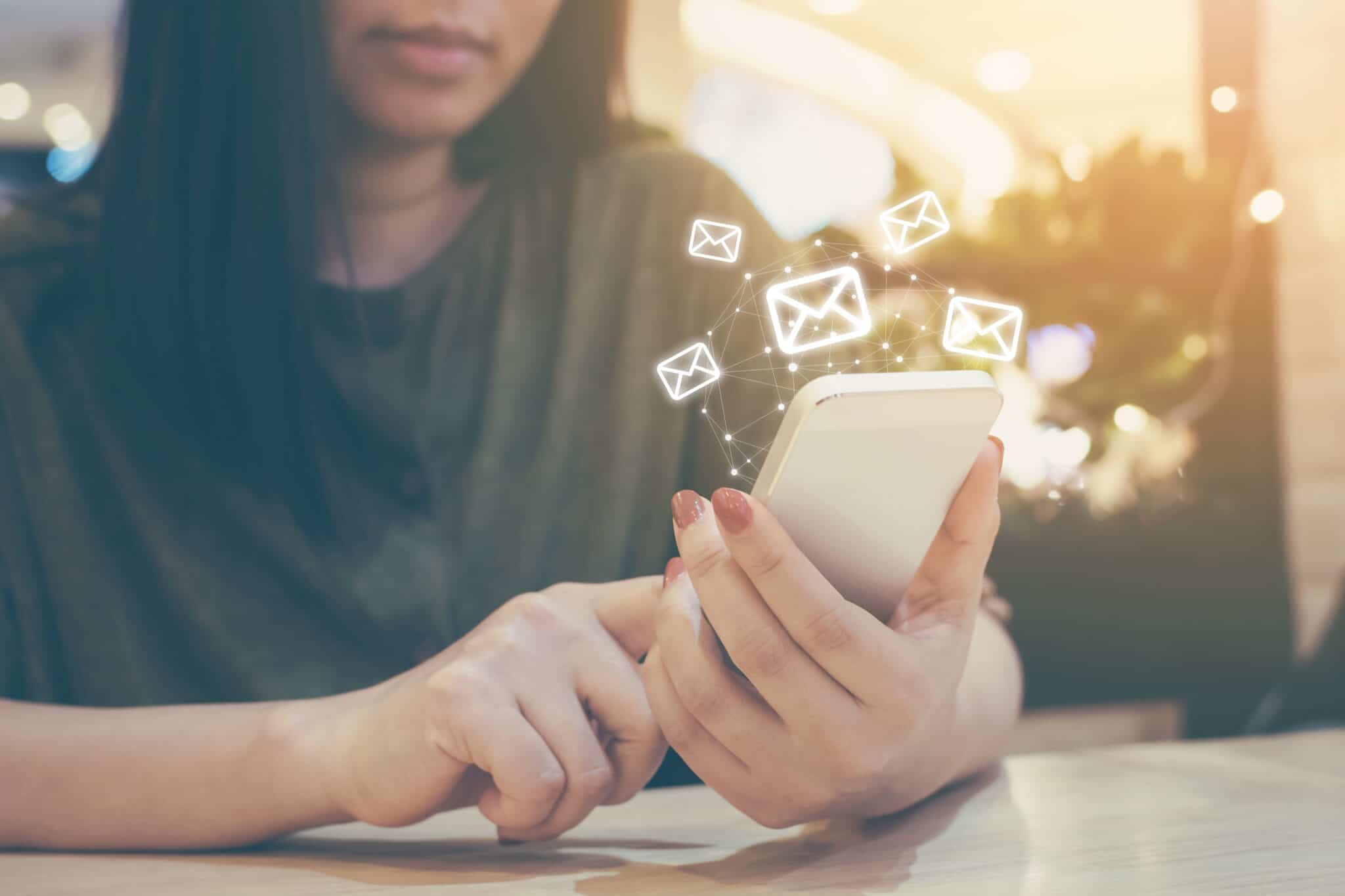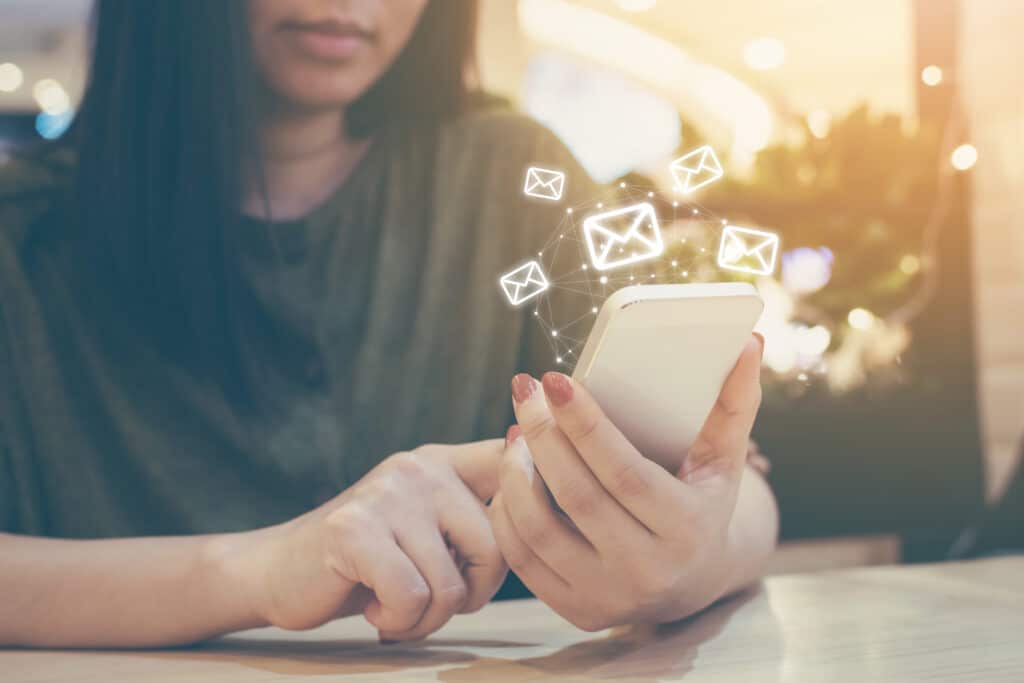 With your phone notifications turned off, you can finally concentrate on that big report, your current meeting, or returning emails. But please, not all at the same time! For the past few decades, multitasking has been a sought after skill in the workplace. Employees who can email and chat, while attending a conference call and also working on a PowerPoint presentation seem to be the gold standard.
Yet, how many of us realize the cost of multitasking? We might feel super productive when we're doing it, but studies show that we're actually not. In fact, multitasking has been shown to actually decrease productivity and lead to more stress, memory problems, and workplace burnout.
Luckily, the solution is simple. Just focus on one thing at a time! Single-tasking is the new multitasking. Once you realize that we can truly only focus on one thing at a time, and that "multitasking" is actually our brain constantly switching between tasks (which adds wear and tear to your mental health), it's easier to prioritize dedicated time for each task. If you're ready to try forming better working habits by trading multitasking for longer periods of focused time, here are some ways to get started.
3. Improve your workplace mental health by setting boundaries
Turning off phone notifications and committing to working on just one task at a time are, in fact, a couple of great steps on the journey towards healthy boundaries. In many cases, people get rewarded in the workplace for having no boundaries, or for ignoring those they do have.
Working on nights, weekends, and holidays? Picking up the slack for coworkers who never return the favor? Taking on work travel even if it interferes with family obligations? These are just a few examples of times when it can feel like healthy boundaries are counterproductive to your goals of getting ahead in your career.
The truth is, regardless of how popular you might become for being the person who always says "yes", prioritizing the demands of your job over your own well-being comes with a price and isn't sustainable. Boundaries are necessary for long-term wellness and will look different for different people, in different situations. For those in the insurance industry, healthy boundaries may include not tolerating angry clients taking out their bad day on you, or not taking your laptop home on weekends. This article provides many great examples of work boundaries and their benefits.
4. Improve your mental health by adding movement to your workday
There's no lack of evidence that exercise can boost mental health. When you work a desk job, the need for movement becomes even greater, and its benefits even more profound. For many in the insurance industry, your income is tied to how many hours you spend on the phone or computer so it's tempting to stay hyper focused on work tasks as much as possible.
But trying to work eight hours (or more) without breaks isn't just hard: it's unhealthy and counterproductive. Taking breaks has been shown to increase productivity by allowing your mind to recover from stressors and restore your energy levels.
Breaks are even more healthy, and helpful, when they include physical movement. So much so that companies are starting to provide opportunities for exercise and movement to employees as part of their regular days. From treadmill desks to in-office gyms, or even just taking a walk around the block, adding some movement is sure to help you relieve the pressures of the job.
5. Improve your mental health with humor and laughs
We all know how good it feels to laugh with your colleagues at work. And we don't mean just a giggle or a chuckle: we're talking full-on LOLing and maybe even some ROTFLMAO. But, did you know that there are both health and productivity benefits to all that laughing in the office?
Because laughing actually changes chemicals in our brains, it can do everything from make us work harder to lower anxiety and stress levels, even lead us to be more creative. Working in insurance is "serious business" and (as mentioned above) can often include matters of life and death. All the more reason why making authentic laughter part of your workday can reduce stress, improve your mood, and lead to better results all around.
Bonus tip:
It may not make the official list, but we can't help mentioning that implementing sanity-saving technology at insurance agencies, carriers, and MGAs/MGUs can give employees more time back in their day to focus on mental health instead of tedious, manual, and repetitive tasks. After all, if your time isn't spent on duplicate data entry or double-checking for errors, you'll have more time to move, laugh, and take breaks. All of which provide a mental reset and help you perform better when you get back to work. See how AgentSync can help you do just that.
Disclaimer - AgentSync does not warrant to the completeness or accuracy of the information provided in this blog. You are responsible for ensuring the accuracy and totality of all representations, assumptions, information and data provided by AgentSync to you in this blog. The information in this blog should not be construed as legal, financial, or other professional advice, and AgentSync is not responsible for any harm you sustain by relying on the information provided herein. You acknowledge and agree that the use of this information is at your own risk. You should always consult with the applicable state and federal regulatory authority to confirm the accuracy of any of the information provided in this blog.