 Five Costly Mistakes You Won't Make If You Have AgentSync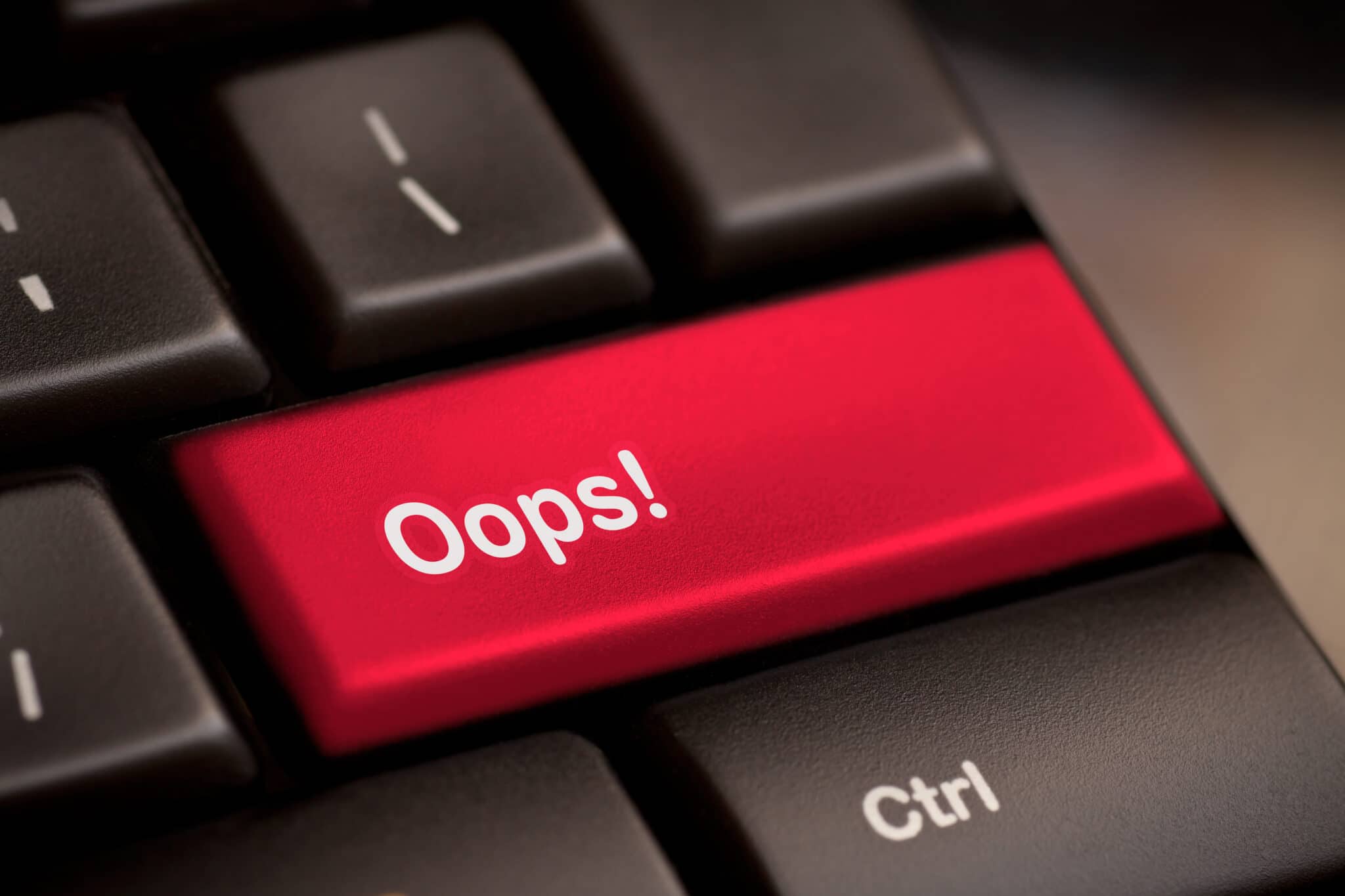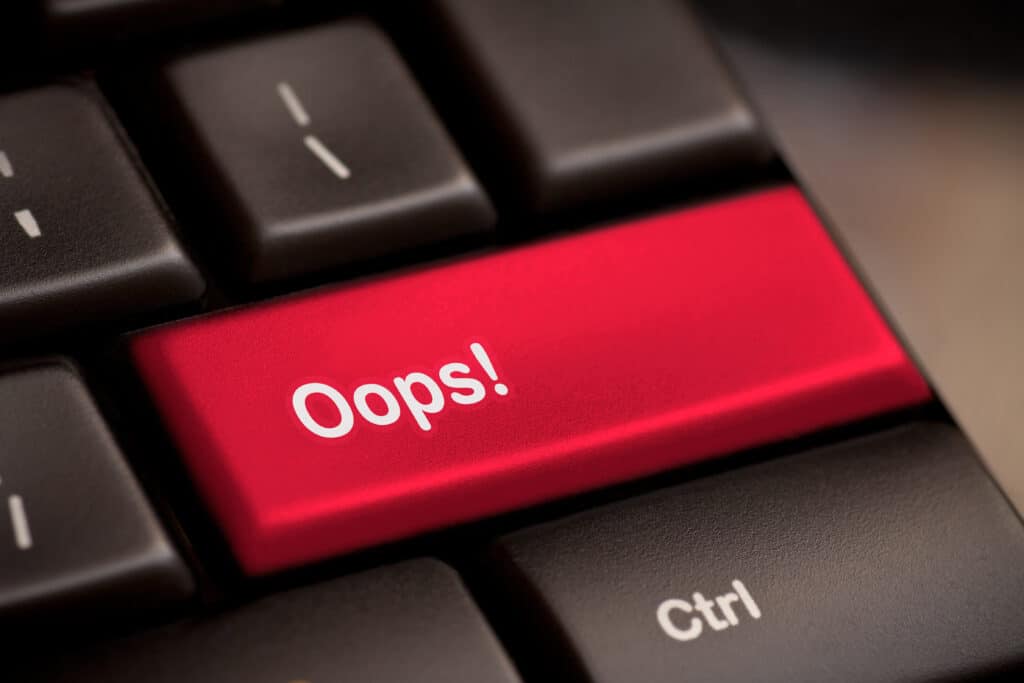 Even the best of us make typos sometimes. But when you work in insurance, even the most innocent errors can be costly and time consuming, if not downright legally risky! This is why it makes a lot of sense to automate manual tasks when possible. Less human involvement means less chance for human error. Plus, those humans would much rather be spending their time on thoughtful work like solving problems and building client relationships.
We often throw around the "a" word (automation) without going into specifics. This may leave some people wondering what exactly it means, and how adopting a producer licensing management system can automate away the costly and embarrassing mistakes that people can easily make. That's why we've put together this specific list of five embarrassing mistakes you won't make if you have AgentSync*.
*Disclaimer: Assumes proper setup and information entered accurately into your "single source of truth" such as Salesforce or your agency management system.
1. You won't end up with invalid or expired producer licenses without realizing it
When left to manual processes, it's fairly likely that a producer may accidentally miss their renewal deadline. The chance of this happening becomes higher with each additional state or territory the producer needs to be licensed in.
With AgentSync, your agency gets real-time, two-way communication with NIPR to instantly verify license statuses and alert both the agency and producer if there are issues, or potential issues, impacting the validity of each license across all states.
2. You won't have producers selling without the proper appointments, even if they wait for "Just-In-Time"
It can be expensive to appoint every producer with each possible carrier immediately when they begin working because it can take weeks or even months for new producers to sell their first policy with any given insurance carrier. This is why Just-in-Time (JIT) appointments are so valuable and popular among agencies: you can process the appointment soon after the policy is sold so there's an immediate ROI on its cost.
Unfortunately, doing jJIT appointments manually can be rife with mistakes. If even one JIT producer appointment doesn't happen when it should, the producer, agency, and carrier can all be left responsible for a major compliance violation. With AgentSync, JIT appointments are processed automatically, exactly when they should be, and without reliance on a person to manually pull the trigger (or push the button, as the case may be).
3. You won't have misspelled producer names or erroneous duplicates
How many times have you come across duplicate entries for people you know must actually be the same person? A "John Smith" and a "Jhon Smith," for example. This is easy to do when someone has to enter and re-enter a producer's information into multiple systems. Even more so when none of the systems check against an outside source of truth like NIPR.
With AgentSync, you can dodge the John/Jhon bullet! Not only does AgentSync allow producers to enter their own information during onboarding, but it populates that same information across other systems, and verifies it against NIPR for accuracy. Let's just say if you end up with Jhon Smith in your system, you can be pretty sure that's really how he spells his name.
4. You won't lose data permanently when someone's cat jumps on their keyboard
There are lots of ways data can be lost: a sudden computer crash, spilled coffee, or the cat deciding to help with your work. Depending on the type of software you're using and how it deals with (or doesn't deal with) periodic auto-saves, the level of damage can vary dramatically. In the best-case scenario, you can simply hit "undo" and recover everything. In the worst case, you may have lost hours of work.
With AgentSync, every bit of work is time stamped and saved in an enduring record, so you can easily revert back to an earlier version in case of a catastrophe (bad pun definitely intended!). Think of it like time traveling for your producer licensing and compliance records. If you realize that yesterday, last week, or just five minutes ago was a better time, it's easy to take a quick trip back.
5. Producers will have no excuse for missing CE deadlines
Each state has slightly different continuing education (CE) requirements, and different deadlines for completing these requirements based on the date of licensing, the renewal date, or even the producer's birthday! With as complicated as it is, producers can't necessarily be faulted for having trouble keeping up. To help them out, many agencies manually track each producer's license states, renewal dates, CE requirements, and CE deadlines. Talk about a lot of manual effort!
With AgentSync, this all becomes a thing of the past. With individual producer portals and automated emails, producers can be reminded of their upcoming CE requirements and deadlines well in advance, and without manual effort. AgentSync also offers a quick look at each producer's status so agencies can pinpoint anyone who needs a little extra nudging. It even syncs with NIPR to verify completed renewals (signifying CE requirements have also been met) and then marks the task as complete.
Of course, if you still prefer to do things the old way, "driving stick shift" with your producer licensing, so to speak, we've also put together an article on ways you can avoid these mistakes without the help of AgentSync's modern technology.
Ready to try some automation for yourself? See what our solutions can do for you.
Disclaimer - AgentSync does not warrant to the completeness or accuracy of the information provided in this blog. You are responsible for ensuring the accuracy and totality of all representations, assumptions, information and data provided by AgentSync to you in this blog. The information in this blog should not be construed as legal, financial, or other professional advice, and AgentSync is not responsible for any harm you sustain by relying on the information provided herein. You acknowledge and agree that the use of this information is at your own risk. You should always consult with the applicable state and federal regulatory authority to confirm the accuracy of any of the information provided in this blog.