As recently as a few years ago, the insurance industry was largely viewed as lagging behind the times. It trailed other industries in terms of digital adoption, both for internal systems and customer-facing tools. Insurtech startups were starting to change that, but many of the largest insurance companies with 150-year histories were not embracing technology the way other industries before them had.
Experts had been predicting a substantial digital disruption for quite some time. But no one (save for Bill Gates) expected it to come in the form of a worldwide pandemic that forced us to rethink the idea of "the office" as we have always known it. In an instant, it felt like the entire world was working from home. With the notable exception of essential workers who had to staff hospitals and grocery stores, nearly every professional in the U.S. (and largely the world) became a remote employee overnight.
Impacts of remote work on the insurance industry
In case the ramifications of an entirely remote workforce on a largely old-fashioned industry aren't obvious, some of the biggest ones included: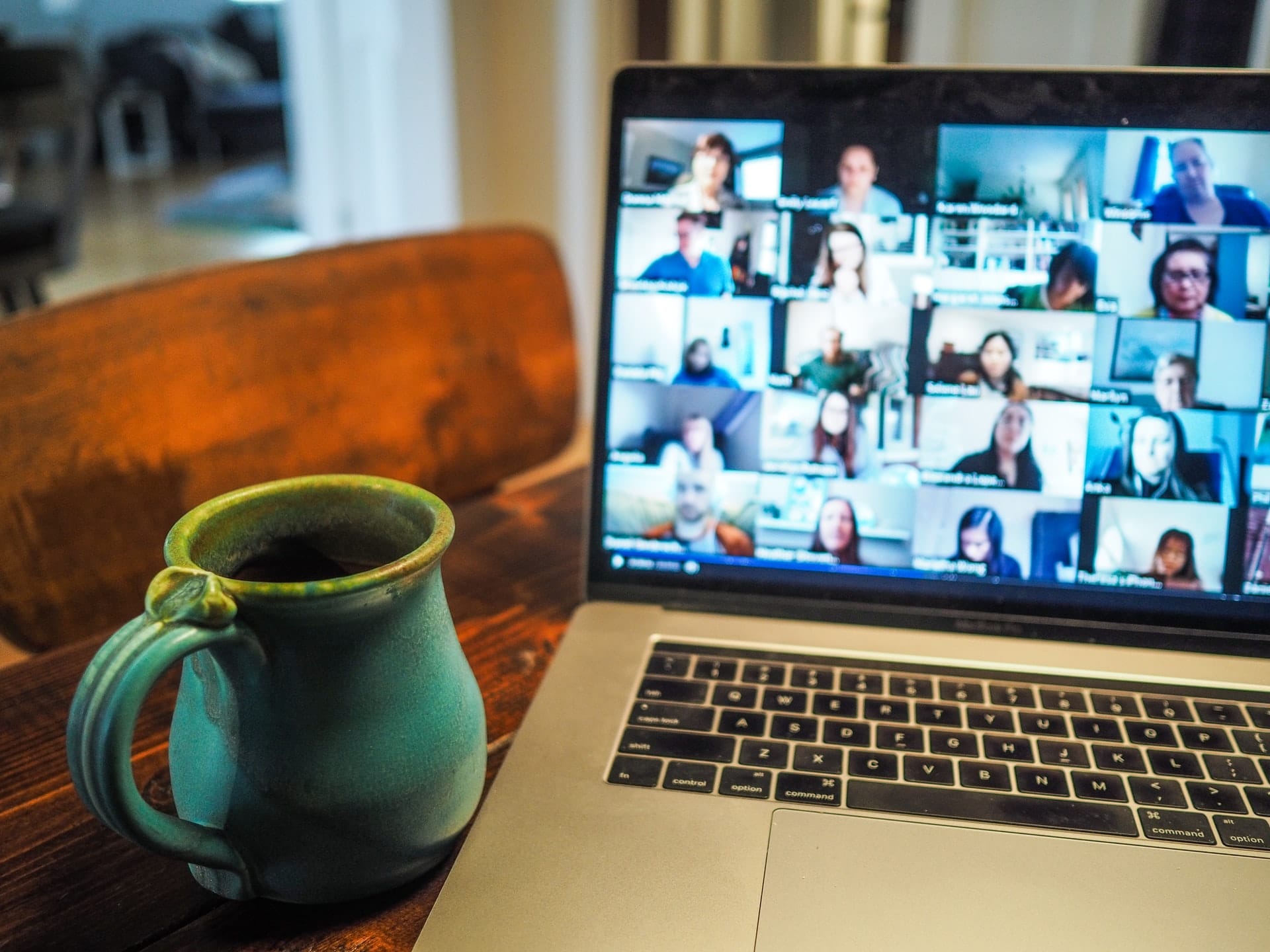 Having to quickly invest in and adopt cloud-based systems for organizing documents and sharing information across the organization. This also required insurance agencies and carriers to place a greater emphasis on cybersecurity than ever before.
Having to instantly replace in-person meetings and travel with high-quality video conferencing.
Having to confront head-on the common bias for bodies in chairs and replace it with an openness to working from anywhere. Plus, adopting a general flexibility in schedules to accommodate parents with kids home from school due to COVID, and other personal demands not typically felt when working from an office.
The above are just a few of the many significant shifts the industry had to make on a moment's notice, while other industries were less disrupted because they'd come to terms with the idea of a remote and distributed workforce years before the pandemic.
Obviously, some organizations within the insurance industry fared better than others. Agencies that were already taking steps to digitize their operations before the pandemic were miles ahead of those who hadn't. Insurance carriers that were early adopters of more modern employment practices were able to continue without interruption when the world turned remote, where others had delays and downtime. Across the board, the entire industry made progress towards technological adoption, by as much as five year's worth of progress, according to experts.
Let's be clear: As of September 2021, the pandemic is far from over. However, with much of the U.S. at least partially vaccinated, some companies are starting to prepare for a "return to the office" (pushed until January 2022, as it may be) while many employees would prefer to work at least partially from home (or anywhere) on a permanent basis.
The benefits of working remotely for the insurance industry
So, why do workers want to stay remote? And, more importantly, why would it be smart for insurance industry businesses including carriers, brokers, MGAs, MGUs, and even small independent agencies to embrace remote work?
While these reasons aren't exclusive to the insurance industry, here are a few that apply to it just as much as they do to others.
Competition for talent is fierce
The insurance industry's long standing "talent crisis" isn't going anywhere. Now, more than ever before, the industry is having difficulty filling positions across most roles – even ones that aren't insurance-specific.
This means it's a seller's market, so to speak. Job-seekers with the right skills to be successful in a variety of insurance industry roles have their choice of insurance agencies, carriers, and other members of the distribution channel to work for.
Offering partially or fully remote positions will help insurance industry players attract talent because employees want the option to work from anywhere (at least part of the time). Not only that, allowing for remote work opens up geographic regions far from the company's office, where talented and willing employees may exist.
The insurance industry needs diversity
One of the biggest criticisms of the insurance industry as a whole is its lack of diversity. Whether that's along the lines of gender, racial or ethnic identities, socioeconomic backgrounds, or even geography, the insurance industry is seen as largely homogenous.
One factor that plays into this homogeneity is the focus on employing insurance workers in large offices in a central geographic location. Yes, some major insurance hotspots are in diverse cities like New York, but others are in places like Des Moines, Iowa, where almost 70 percent of the population is white.
Even if some major insurance carriers are headquartered in diverse locations, there are still thousands of small, medium, and large independent insurance agencies around the U.S. based in smaller cities where diversity is nearly nonexistent (Dubuque, Iowa Carmel, Indiana; Ft. Washington, Pennsylvania – to name a few off the list of the largest insurance brokers in America). If these companies opened their hiring pools to potential employees across the country by offering remote jobs, there's no doubt the industry as a whole would benefit from increased diversity in its workforce.
The digital transformation isn't moving backward
Now that many companies have been forced to quickly find and implement high-tech solutions, employees, customers, and distribution channel partners aren't interested in going back to the old ways.
Consumers have been waiting on their insurance companies, agents, and brokers to get with the times and offer modern solutions for a while now. Of course, the changes implemented quickly at the start of the COVID-19 crisis aren't perfect, nor should they be the stopping point. But, the progress that has been made both for insurance consumers and insurance industry employees won't be given up easily.
A report from KMPG says it best: By the time the COVID-19 crisis ends, the insurance industry landscape will look much different. As a whole, it will be more "agile, secure, connected and digitally enabled." Those who continue moving in that direction will succeed, while any insurance carriers, agencies, MGAs, or MGUs who try to revert back to the old methods will likely not.
See how AgentSync's tools can support your work-from-home team to grow.
Disclaimer - AgentSync does not warrant to the completeness or accuracy of the information provided in this blog. You are responsible for ensuring the accuracy and totality of all representations, assumptions, information and data provided by AgentSync to you in this blog. The information in this blog should not be construed as legal, financial, or other professional advice, and AgentSync is not responsible for any harm you sustain by relying on the information provided herein. You acknowledge and agree that the use of this information is at your own risk. You should always consult with the applicable state and federal regulatory authority to confirm the accuracy of any of the information provided in this blog.