 National Tools Help States Coordinate Insurance Industry Regulation
Although the federal government occasionally steps in to regulate the insurance industry when there is a major concern (e.g., the Affordable Care Act), insurance regulation is largely up to the states.
As state borders get less relevant to those who live, work, and recreate across boundaries and embrace remote opportunities, the patchwork quilt of state regulations can be a significant stumbling block to those who are looking to start or expand their industry footprint.
With 50 states plus the territories and protectorates of the United States, there are many different places to look for information about insurance regulations.
Even state to state, there are a few ways the rules, processes, and regulations – or at least the industry interpretation or clarification of them – might change:
New legislation
Gubernatorial executive order
Judicial rulings
Guidance from a state insurance commissioner
Changed state vendors
The uneven regulatory environment is nothing new. More than 150 years ago, state regulators recognized that a Wild-West approach to insurance was a hindrance to both those in the industry and the customers they serve. The most successful interstate cooperative agency is the National Association of Insurance Commissioners, which in turn has led to several branches that together help foster communication and coordination across all states.
Read on to learn about these branches and their role in the industry, and don't forget to check out how AgentSync Manage works with these organizations to make producer license compliance and sales channel management easy for you.
National Association of Insurance Commissioners
NAIC was established as a for-profit professional association aimed at getting all state insurance commissioners to agree on best practices and standards. With professional training and networking, the NAIC today does its best to help insurance industry stakeholders stay on the same page, despite the numerous changes.
The NAIC spun out the National Insurance Producer Registry (NIPR) as a nonprofit wing in 1996 to specifically track and coordinate individual producers and insurance businesses. The NAIC provides guidance on new challenges that face the industry, such as the collection of data, its ethical use, and protection of individuals' data.
The NAIC also produces model legislation for state legislatures to use as the basis for more individual and state-specific laws. NAIC members pose model legislation, and then individual states use it as a template to craft their own state's version of the legal framework. The result is a legal framework that is mostly consistent across the country while maintaining the cultural and regional specifics that are particular to each state and its approach to regulation. Many of the best-referenced laws in the insurance space, such as the Managing General Agents (MGA) Act [LINK], began as NAIC model legislation.
What power does the NAIC wield?
None – the NAIC's guidance is nonbinding. Of course, once a state has implemented NAIC model legislation, then that legislation must be followed by insurance businesses operating in that state.
Is the NAIC a governmental agency?
No, the NAIC is a voluntary, self-regulating part of the insurance industry.
What is an NAIC number?
The NAIC issues a five-digit number to underwriters, which consumers can use for placing claims.
NAIC's nonprofit: National Insurance Producer Registry
The National Insurance Producer Registry (NIPR) is a nonprofit wing of the NAIC that collects and maintains essential information about insurance producers operating across the country.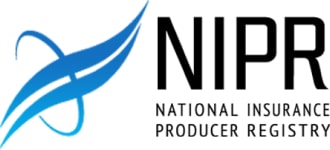 Insurance agents are often operating across multiple jurisdictions, may work with multiple insurance carriers, MGAs/MGUs, or other agencies, and could hold multiple lines of authority (LOA). Tracking and maintaining this information can be a difficult task, although it's absolutely essential.
To further the NAIC's central mission of fostering collaboration between the states, NIPR takes on this essential role, which allows the states to coordinate license and appointment information for all insurance stakeholders across the board.
Each state uses insurance agents' national producer numbers (NPNs) to report who is licensed under what LOAs in their state and when that license will expire. Most states also report what carriers each agent is appointed with, as well. In this way, NIPR can log the information in its Producer Database (PDB), which then becomes a source of truth for insurance stakeholders looking to verify an agent's appropriate licensure and appointments across the board.
NIPR is more than just a passive source of information. Many states allow agents to submit information such as license renewals and address changes through NIPR, providing an option that is less cumbersome than logging in to each state website individually to submit changes.
Why did the states need an external source of truth?
Most insurance entities operate across the states, something that continues to get truer as technology eliminates the borders of the natural world. The sheer number of jurisdictions makes taking a piecemeal approach to state licensure maintenance impractical. Having an impartial entity collect and verify information from the states was a natural evolution.
What's a NIPR number?
The national producer number (NPN) is a number NIPR issues to agents and insurance agencies to uniquely identify them for tracking their licensing and activity.
With the NIPR PDB available, why would an agency, carrier, or MGA need a third-party licensing compliance software?
The PDB holds an overwhelming amount of information, and if you don't have skills in the technical side of the insurance industry, accessing and understanding only the information you need may be a challenge. That's why third-party vendors such as AgentSync have made doorways into the data, called APIs, that allow users to pick and choose what they want to see and how they'd like the data organized for their own use. The way data is presented is slimmed down, easier to understand, and more digestible to a broader audience.
Using insurance NPNs for agent insights
A national producer number, or NPN, is a number the NAIC issues for individual insurance producers and some businesses.
It's similar to a Social Security number as far as being a unique identifier that stakeholders in the insurance distribution channel can use to verify information about an agent or business. The NAIC developed NPNs as a way to track individual insurance agents on a national level without actually using personal Social Security numbers.
States, individual agents, agencies, and others in the insurance industry can use an NPN to look up an agent or other insurance entity's basic profile in the NIPR PDB. These insurance stakeholders can use NPNs to verify information such as:
Basic information about an agent
Resident state
Lines of authority
Active state licenses
Carrier appointments
Because of its usefulness as a standard identifier across the industry, the NIPR PDB isn't the only entity that now uses NPNs for tracking agent activity. For example, most continuing education providers also track agent activity via NPNs as well.
Insurance agents in the U.S. may operate under more than 50 jurisdictions through the states and territories, so NPNs have become an essential part of maintaining up-to-date information for insurance producer license compliance.
Why not use Social Security numbers?
Using individuals' Social Security numbers has the potential to compromise their personal security and information. Using an NPN lessens the risks to the insurance producer by giving them a number that can be more widely distributed without exposing their personal information.
Don't some states and carriers still require Social Security numbers?
Yes. Unfortunately, the industry still has quite a ways to go in terms of standardization, so some states and carriers still require the use of Social Security numbers as a double verification of identity.
TOPICS
Producer Appointment Submission
Disclaimer - AgentSync does not warrant to the completeness or accuracy of the information provided in this blog. You are responsible for ensuring the accuracy and totality of all representations, assumptions, information and data provided by AgentSync to you in this blog. The information in this blog should not be construed as legal, financial, or other professional advice, and AgentSync is not responsible for any harm you sustain by relying on the information provided herein. You acknowledge and agree that the use of this information is at your own risk. You should always consult with the applicable state and federal regulatory authority to confirm the accuracy of any of the information provided in this blog.