 AgentSync Everywhere at Denver Startup Week 2022
AgentSync is everywhere! Between Insurtech Connect (ITC) in Las Vegas, Dreamforce in San Francisco, Denver Startup Week (DSW) in Denver, the NAIC Insurance Summit in Kansas City, and NAMIC in Dallas all in one week, we've been keeping busy and racking up frequent flier miles.
With our headquarters in Denver, Colorado, we're particularly proud to have had such a large presence at Denver Startup Week, including being a Headline Sponsor. Here's a recap of what our team was up to last week at DSW.
Monday, Sept. 19
FOSTERING TRANSPARENCY: CULTURE, INCLUSION, AND PAY EQUITY
With Tony Lee, Sr. Director of Global Recruiting Operations and Enablement at Contentful; Lizzie Enderle Tubridy, Head of People and Talent Acquisition at AgentSync; and Kelley Hux, Lead Recruiter at Uiflow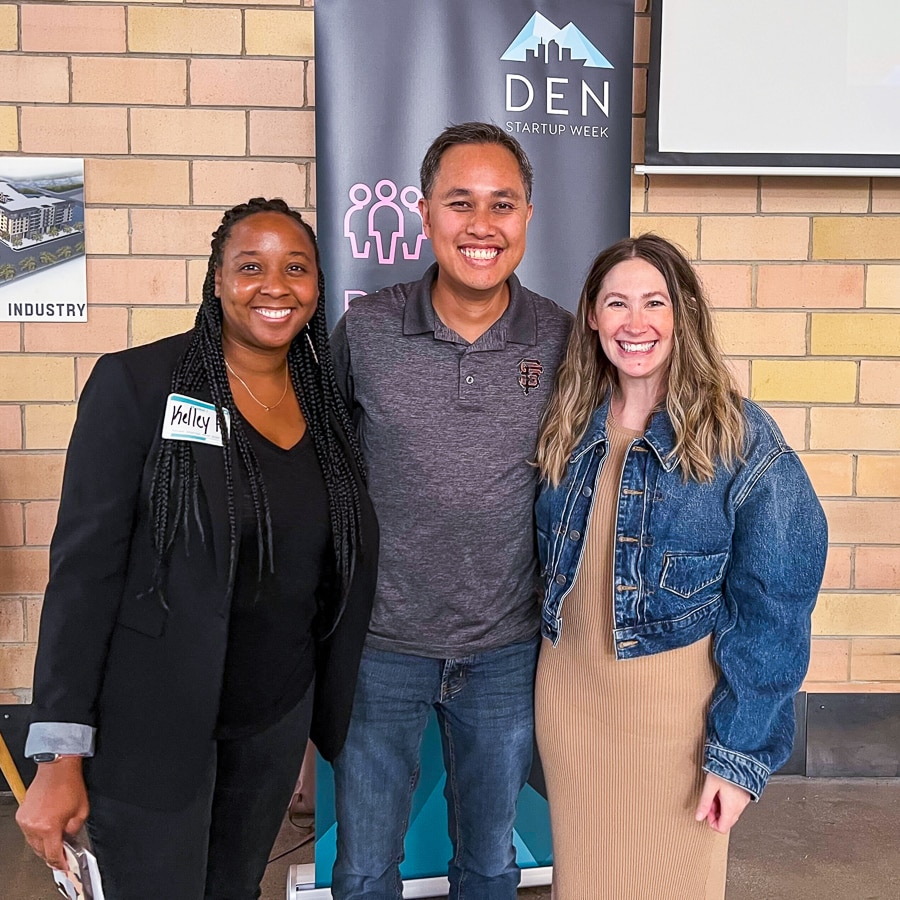 On Monday, we heard from our Head of People and Talent, Lizzie Enderle Tubridy, as she and two other top people and talent professionals spoke about the growing demand for transparency and flexibility in the workplace. Since 2020, there's been a dramatic shift in how individuals view work and how companies can best support their people. The conversation covered culture and values and how they should or shouldn't change over the course of a company's growth, along with when and how to bring your whole self to work (or not, as it turns out!). It rounded out with a discussion on pay equity where Lizzie talked in depth about the ways in which AgentSync strives to normalize the conversation surrounding salary transparency.
KICKOFF PARTY
Later that night we heard from AgentSync co-founders Jenn Knight and Niji Sabharwal at the DSW kickoff party. They shared their incredible story – from quitting their jobs at big name companies like Linkedin and Dropbox to becoming entrepreneurs and building AgentSync. They walked us through their founders' journey and how they went about splitting up duties and managing expectations. Jenn emphasized the importance of listening to your customer base and being open to change and how she and Niji worked together to bring those values to the company.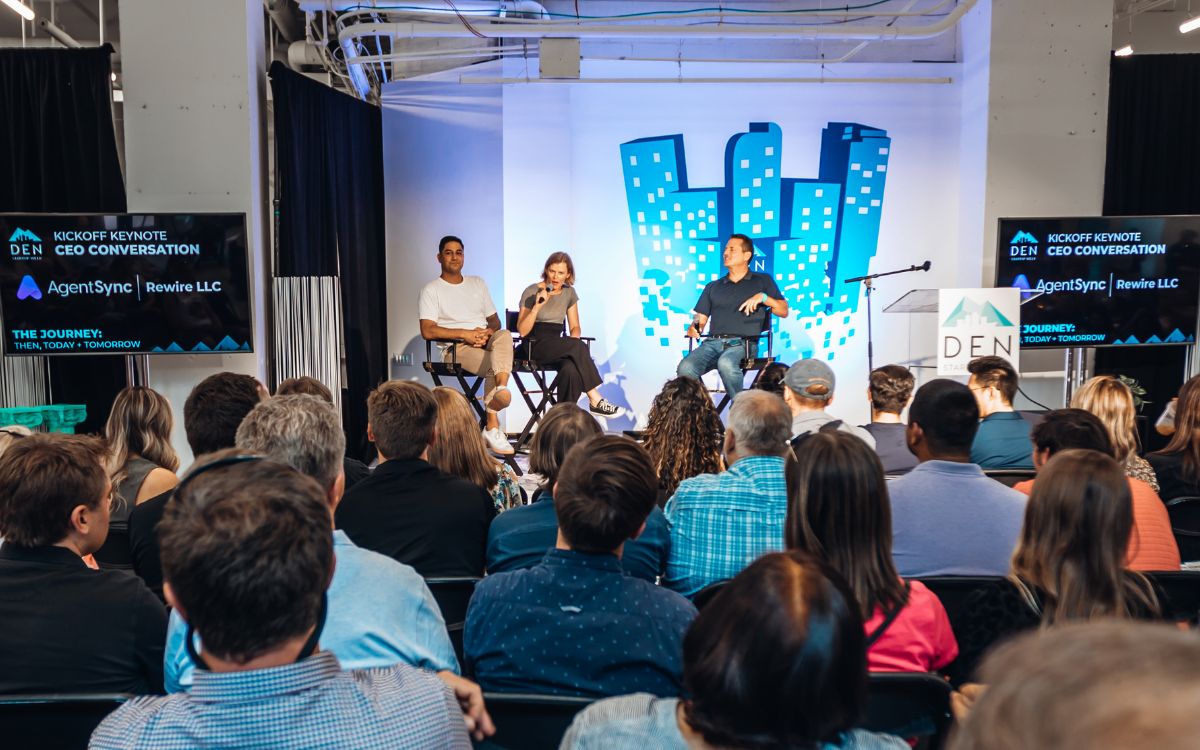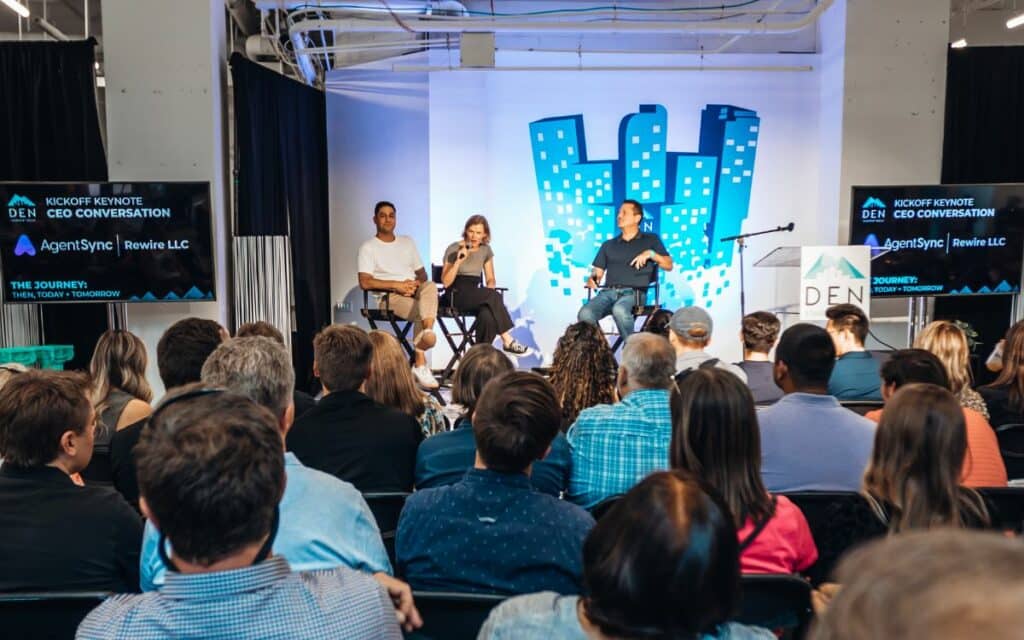 After hearing how awesome AgentSync is, there was only one question on everyone's mind: Are you hiring? Niji walked through the various job openings spanning all areas of AgentSync including engineering, product, design, sales, and customer success. If you're interested in working for AgentSync, be sure to check out our current job openings. 
Tuesday, Sept. 20
WOMEN, WORK, AND IDENTITY: STORIES OF CHALLENGE AND SUCCESS
With Orion Brown, Founder & CEO of BlackTravelBox; Ellen Lichtenstein, Founder & CEO of Just Add Communications and Senior Content Specialist at AgentSync; Guadalupe Hirt, co-founder & CCO of SecondActWomen; and Chelle Johnson CEO & Founder of Best You Career Advantage
Tuesday morning we heard from AgentSync Senior Content Specialist Ellen Lichtenstein (she or they) on the obstacles and challenges women entrepreneurs (specifically those with diverse and intersectional identities) face when starting or running their own business. Ellen, who is also the Founder and CEO of her own company, Just Add Communications, talked about their identity as part of the LGBTQ+ community and the challenges of showing up as your authentic self at work. The panelists also touched on how they, as entrepreneurs with multifaceted identities, have managed things like balancing family and work, fighting microaggressions, and finding investors for their startups.
Wednesday, Sept. 21
CAREER FAIR
On Wednesday evening we all lost our voices but gained connections with hundreds of job seekers looking for their next move. The career fair was packed with exhibitors and attendees, literally crammed into the McNichols Civic Center Building near Denver's capitol.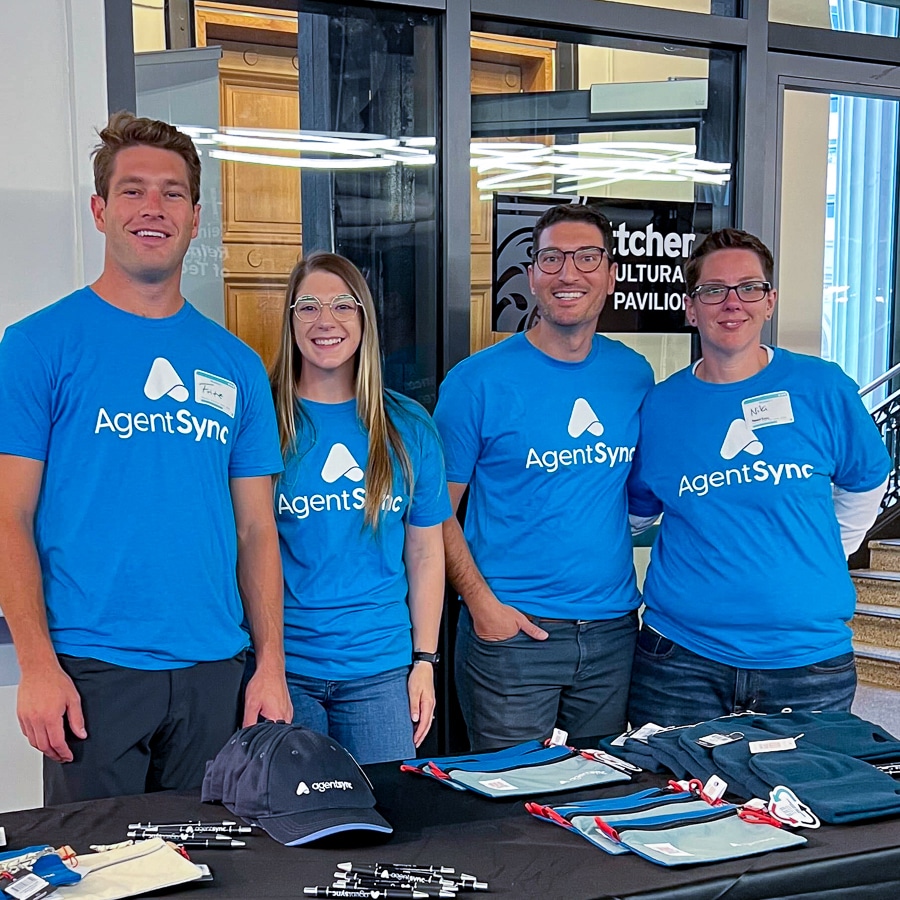 Along with AgentSync, companies in attendance spanned from small startups to major corporations. Across them all, one thing was clear: The hunt for talent is definitely real. In just a few short hours, our talent team and volunteers representing a number of AgentSync departments chatted with and collected resumes from close to a hundred highly interested candidates. We also gave out lots of swag to ensure AgentSync continues to show up everywhere across Denver – and beyond!
And with that, we can officially mark another successful Denver Startup Week in the books. We're always honored and excited to be a part of this event and for the opportunity to bring our community together to talk about some really important issues.
At AgentSync we love any opportunity to highlight members of our incredible team, and we're so proud of the speakers who represented our organization at this year's DSW. Interested in learning more about how you can become part of the team? All open positions are listed at www.agentsync.io/careers. 
If you're happily settled at an insurance agency, carrier, MGA, or MGU, on the other hand – check out our solutions that streamline and simplify insurance compliance.
Disclaimer - AgentSync does not warrant to the completeness or accuracy of the information provided in this blog. You are responsible for ensuring the accuracy and totality of all representations, assumptions, information and data provided by AgentSync to you in this blog. The information in this blog should not be construed as legal, financial, or other professional advice, and AgentSync is not responsible for any harm you sustain by relying on the information provided herein. You acknowledge and agree that the use of this information is at your own risk. You should always consult with the applicable state and federal regulatory authority to confirm the accuracy of any of the information provided in this blog.