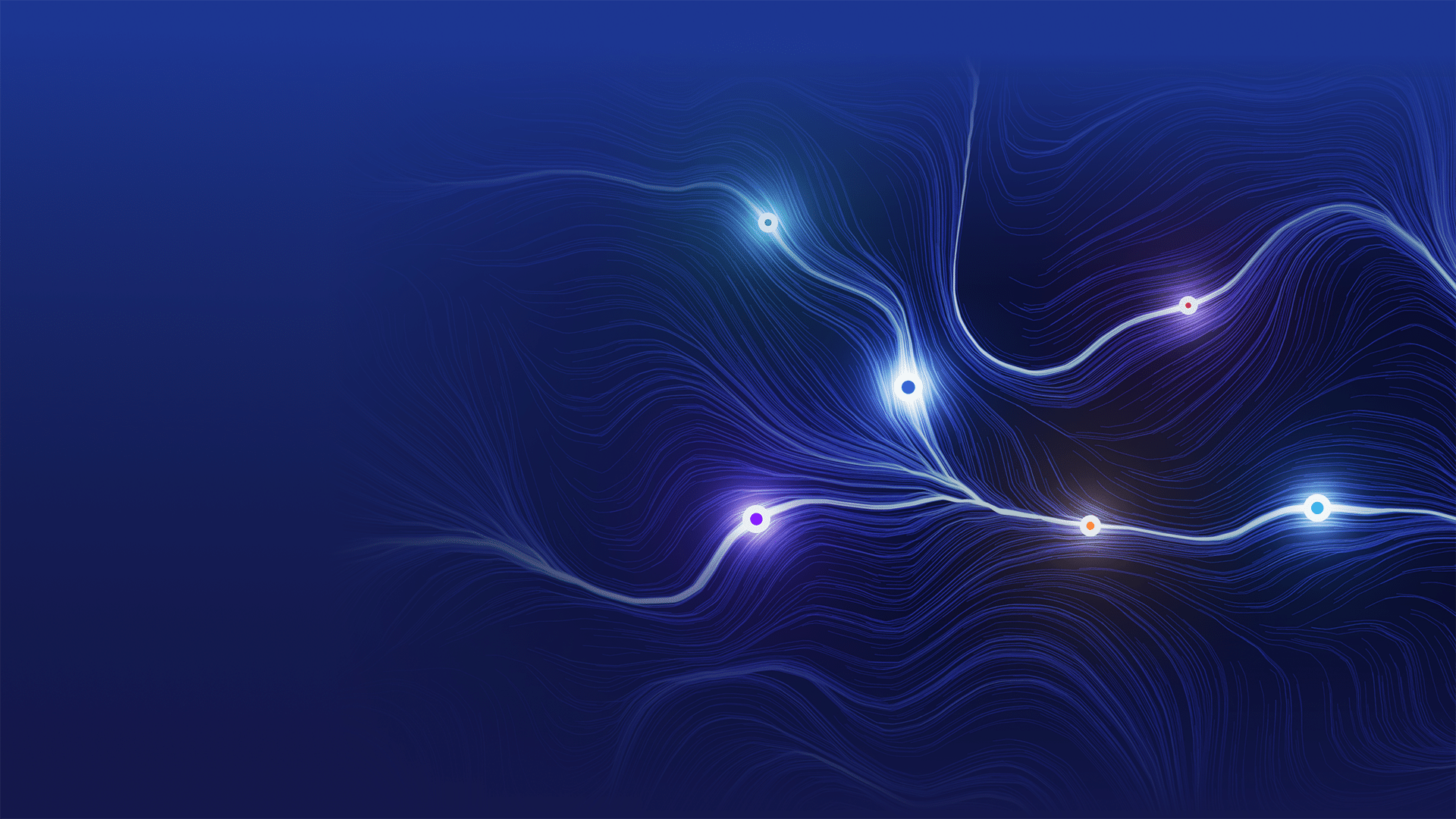 The Future of Insurance USA June 2022 in Chicago
Insurance industry leaders descended upon Chicago, Illinois, on June 14 and 15, 2022, to discuss how technology, climate change, generational buyer behavior, and even user experience (UX) is impacting the insurance business. It was exciting to hear insurtech founders and executives discuss the future of insurance with legacy insurance executives (some of whom work for companies that are upward of 150 years old).
The discussions at The Future of Insurance Conference USA 2022 most definitely lived up to the title, and predictions look to be as wild as the stock market. From automobile coverage to cyber insurance, it appears every area of the insurance trade is facing the headwinds of change.
Technology and data were major themes at the conference, with panelists covering these topics extensively. Wayne Peacock, CEO of USAA, kicked off the gathering firmly stating how the negative impact of "margin erosion" will result in an increase in premiums. Peacock also spoke about how building codes and materials are changing due to environmental factors and how the climate crisis, overall, is affecting the industry.
Data is the new oil
Data was the big buzzword at many of the sessions and, according to those presenting, its importance will only increase.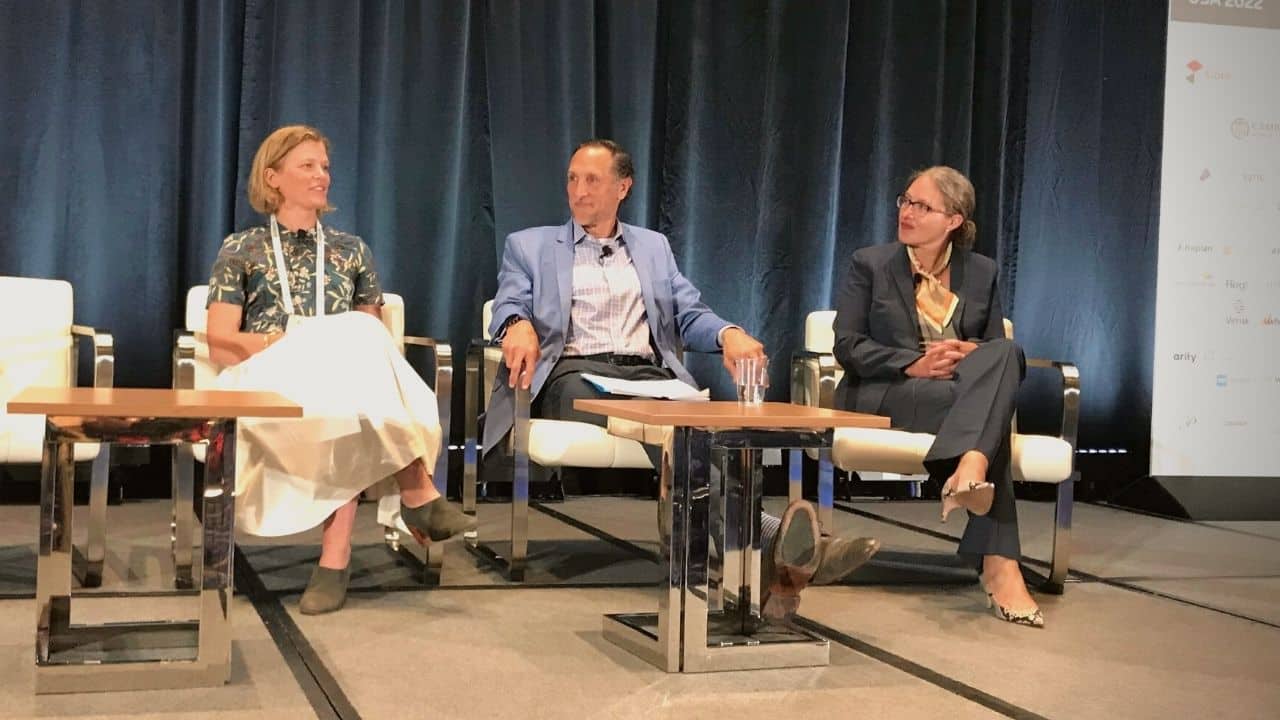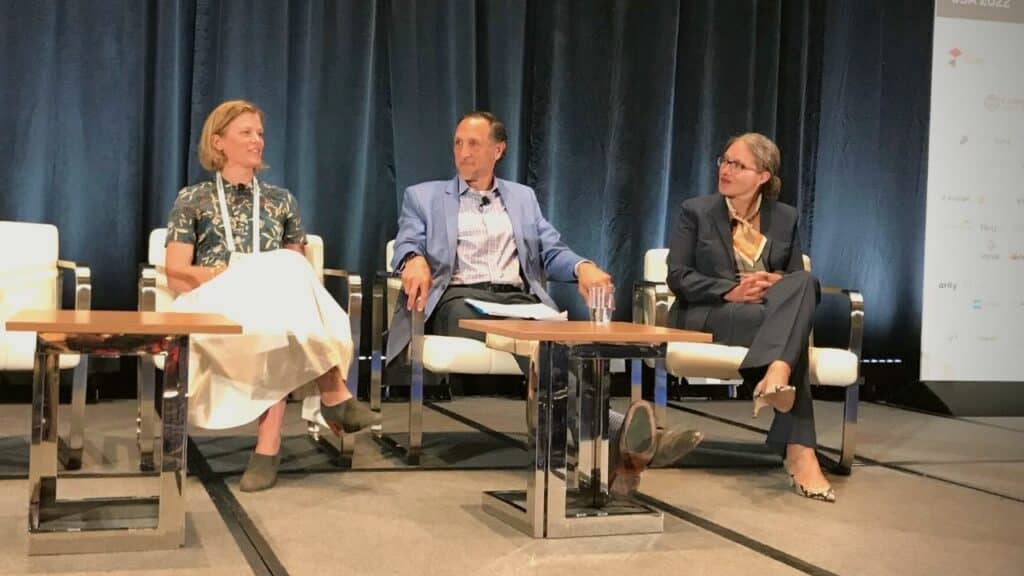 Jasmine Jirele, President and CEO of Allianz Life Insurance Company, stressed the consequences of the ethical use of data in the insurance business, as companies hold vast amounts of highly personal data. Multiple CEOs implored attendees to use first-party data to create a better customer experience rather than for nefarious purposes. The consensus among panelists was that the industry, as a whole, has done a pretty good job in the data privacy arena.
Sameer Dwan, Global Business & Transformation Leader at Genpact, a global professional services firm, stated, "Insurance companies are now data companies." He went on to say that data allows all organizations to better understand their customers. Data, used properly, helps carriers know what policyholders want and therefore increases customer satisfaction and revenue.
In the direct-to-consumer (D2C) space, companies collect data to assist in an optimal user experience (UX/UI). On that theme, Alex Frommeyer, CEO and co-founder of Beam Dental, launched into a lively speech about the importance of investing in data and technology. He emphasized that machine learning (ML) tools will help companies harness data like never before, creating new opportunities to solve problems and serve customers. He also made an exciting announcement that his company has now moved into areas beyond dental and, to reflect this, renamed themselves Beam Benefits.
Technology is here to stay and humans are the driving force of UX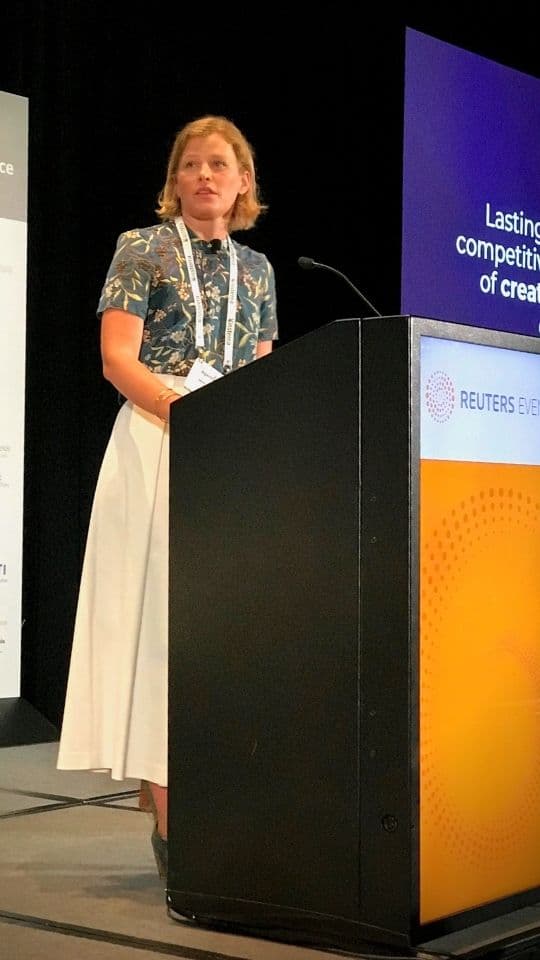 Frommeyer also emphasized that, while technology holds enormous potential in solving problems, people within the organization must be trained on a customer-first approach. Your people and culture determine how and where technology solutions are best implemented. Frommeyer added businesses should try becoming "customer obsessed" companies that use technology to make things better for customers and employees alike.
Insurance companies face a changing market as it pertains to generational buying behavior. Fifty years ago, buying insurance was very different than it is now. Mobile apps and a whole host of technological advances have changed the buying and claims process. Frommeyer added that the 21st century customer wants a "made-for-me economy," where ease of use is a top priority in an on-demand world.
In her keynote, Jenn Knight, CTO and co-founder at AgentSync, said, "A customer's experience is a series of engagements with technology and people."
For carriers, producer satisfaction can be as important as customer satisfaction and producers are an important piece of the revenue pie. How can an insurer delight a producer? Seamless and automated onboarding technology is one way to help producers become satisfied sales generators, resulting in substantial growth.
Change management is top of mind
Conference thought leaders also believe a strong change-management culture was a key component for a successful organization.
Insurance industry leadership must embrace a change culture where employees feel secure and comfortable enough to fail. Generally speaking, this industry has been slower to adopt a "fail fast, fail often" mentality that is more pervasive in faster paced technology environments. This makes sense as the whole premise of insurance is risk aversion.
An illustration laid out beautifully by Frommeyer, was how Amazon embraces a culture of failing in order to achieve one or two incredibly profitable moon shots. Anyone heard of the Amazon Fire Phone? There is a good chance you haven't, because it was an expensive failure to the tune of an estimated $170 million. On the other hand, there is a possibility that you have heard of Amazon Web Services (AWS), the multi-billion dollar cloud computing business that is now Amazon's most profitable division.
Numerous panelists talked about finding the change "champions" within an organization who will take the risk of pursuing a new idea or technology. These people will help propel things forward when bureaucracy and "playing it safe" become roadblocks.
Cyber insurance is becoming more important
Cyber insurance was featured in multiple presentations and attendees were highly engaged on this topic as they asked a variety of thoughtful questions. The consensus among presenters: This is an insurance frontier that presents enormous opportunity, yet is fraught with much uncertainty.
According to Marcus Winter, president and CEO of Munich Re US, outside capital markets (Wall Street) will need to eventually step into the cyber insurance market to help shore up insurers, much like how catastrophe bonds (cat bonds) back insurers after major natural disasters. The forecasting models for major hurricanes, for example, are more mature and thorough, leaving investors feeling more comfortable taking that risk. Modeling for cyber insurance is still in its infancy and this leaves investors feeling a little less secure.
This presentation also posed a frightening scenario. AWS, Google, and Microsoft have the majority of the world's cloud computing market. What if even one of these companies is attacked and a large swath of the world's cloud infrastructure goes down? This would be akin to a cyber Hurricane Katrina and could be catastrophic. Cloud providers need to be prepared, and this preparation includes having insurance coverage.
Elisabeth Case, Commercial & Tech E&O, Silent Cyber Leader – U.S. & Canada Cyber Practice at Marsh, echoed many of Winter's statements. Her fascinating presentation, entitled, "Cyber is Not a Peril," also stated: "Quantifying exposure (in cyber) is hard and the industry still treats risk by placing it in underwriting silos when this world just does not exist anymore." Case also pointed out that cybersecurity risk is always among the top concerns when polling across industry and customer segments.
The talent shortage is very real for the insurance industry
Retaining and attracting talent is a big issue in every industry, but the problem is even more acute in the insurance business. In the keynote interview, "Turning Current Talent Shortages into Real Opportunity," Richard Lavey, President of Hanover Agency Markets at The Hanover Insurance Group, said around 400,000 insurance professionals are expected to retire soon. He added that this business is very much an apprenticeship type of industry, where the senior staff train new employees in areas that can take years to master. Unfortunately, Generation Z has shown little interest in what they perceive as a stodgy and unexciting industry.
Can technology help turn the tides and attract talent? It is possible cutting-edge insurtech companies and technology will help attract workers. But will this be enough?
Culture eats strategy for breakfast
Management consultant Peter Drucker famously offered some words of wisdom that now seem to be on a wall plaque in every C-suite in America: "Culture eats strategy for breakfast." The phrase was mentioned more than once at The Future of Insurance Conference, specifically attendees and presenters discussed how it pertains to landing the best talent and fostering that important internal innovation spark. A culture of change and risk taking can produce that elusive moon shot!
The insurance industry is at a major inflection point as margins are down and operational expenses are on the rise. As many Future of Insurance Conference speakers mentioned, technology and automation can be a solution to help streamline business processes and boost revenue. AgentSync can be your trusted partner for seamlessly onboarding producers in order to get them selling faster. A happy producer is a productive producer.
Disclaimer - AgentSync does not warrant to the completeness or accuracy of the information provided in this blog. You are responsible for ensuring the accuracy and totality of all representations, assumptions, information and data provided by AgentSync to you in this blog. The information in this blog should not be construed as legal, financial, or other professional advice, and AgentSync is not responsible for any harm you sustain by relying on the information provided herein. You acknowledge and agree that the use of this information is at your own risk. You should always consult with the applicable state and federal regulatory authority to confirm the accuracy of any of the information provided in this blog.