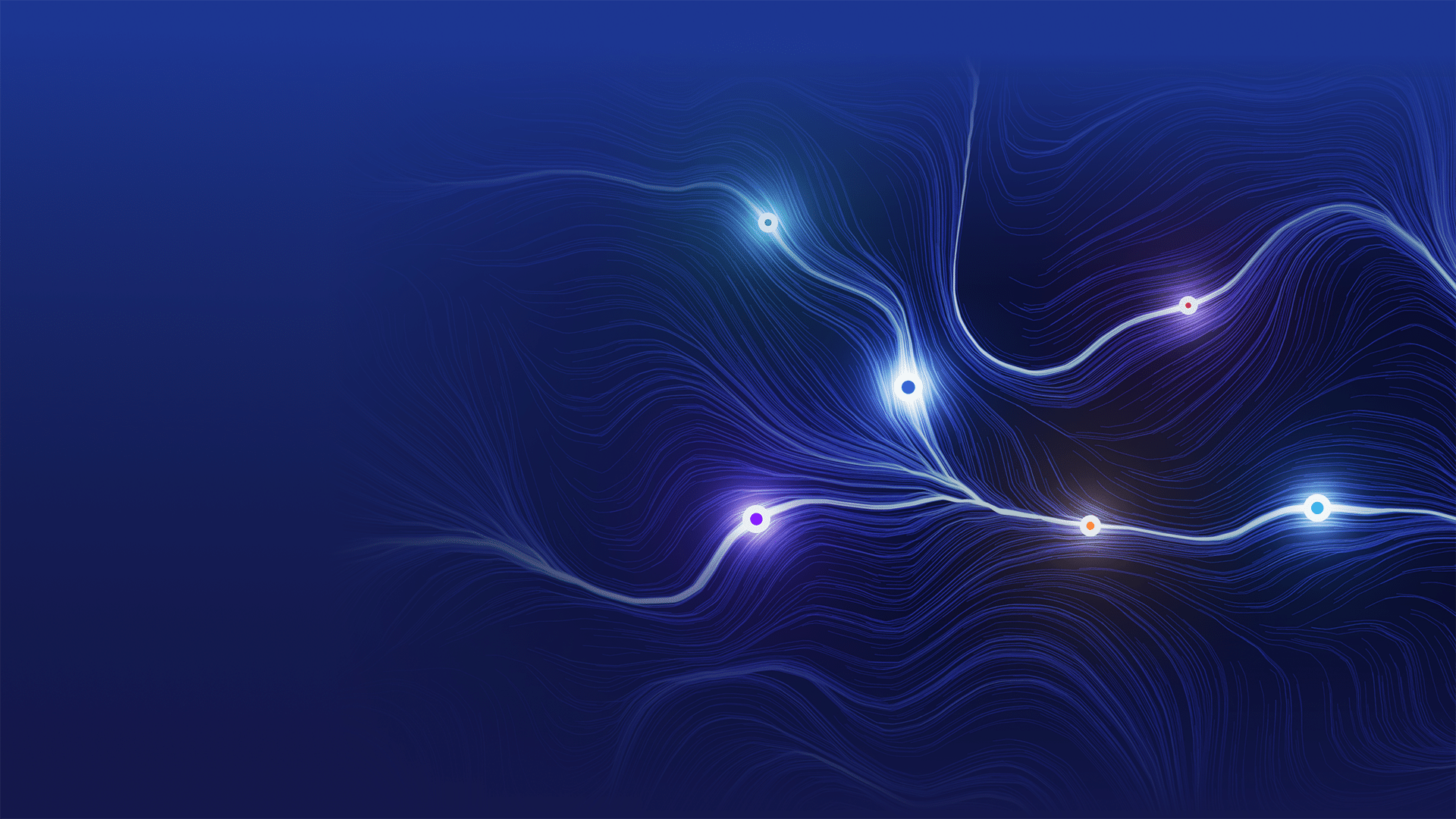 False Dichotomy: PLG vs SLG – Both Have a Place in SaaS Growth Strategy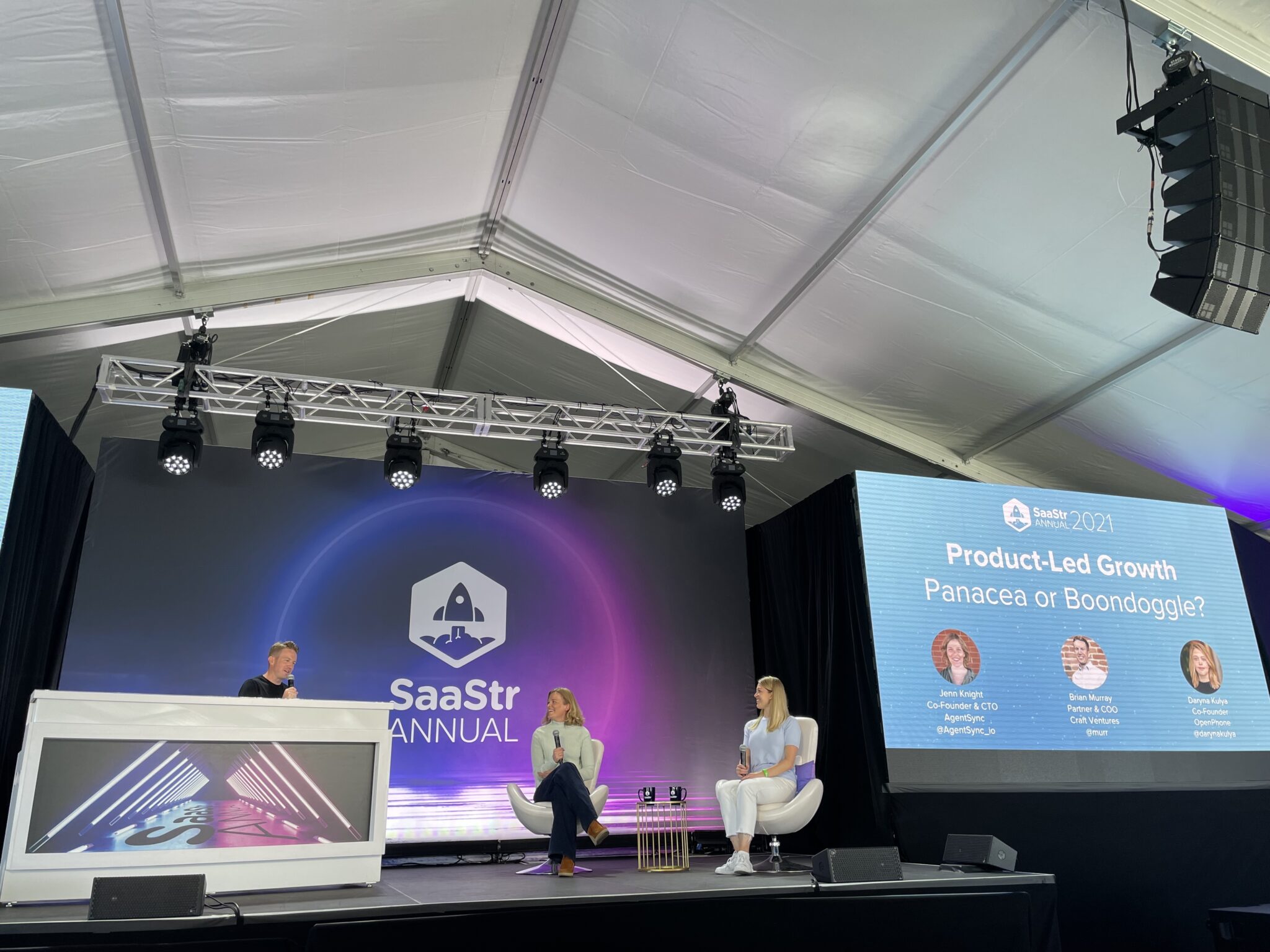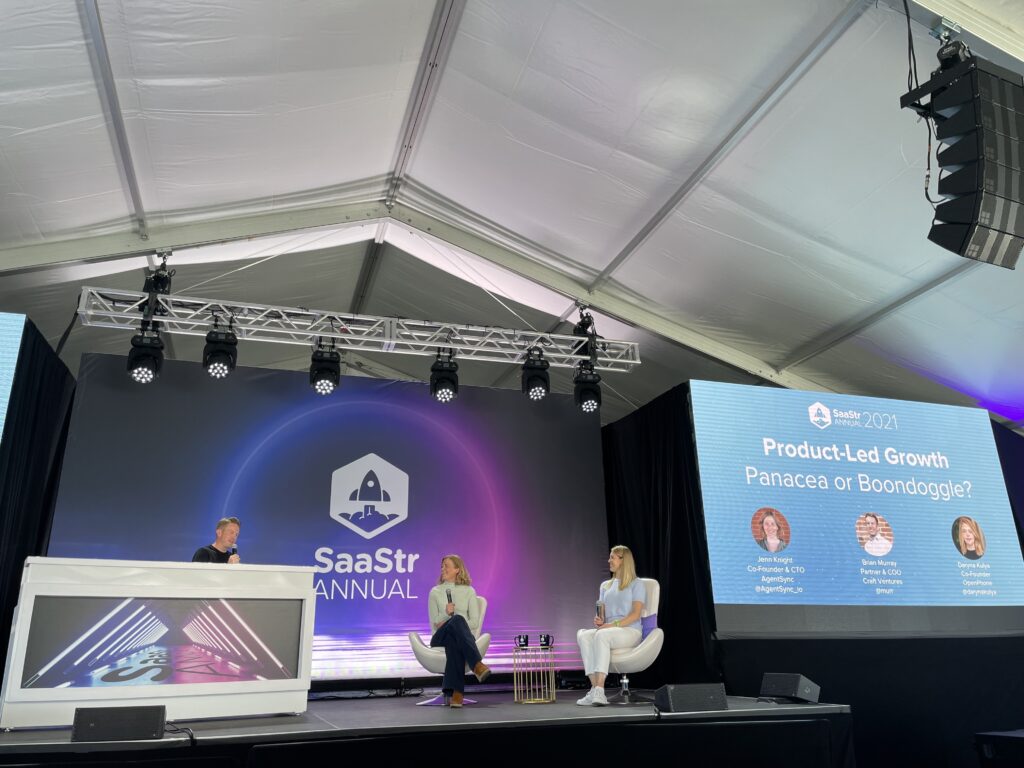 As product-led growth (PLG) enjoys time in the spotlight, some software leaders may be tempted to declare sales-led processes as stale, or dismiss PLG as a flash in the pan. But the SaaStr Annual Conference 2021 featured a panel with a somewhat less polarized take.
As a member of the "PLG: Panacea or Boondoggle?" panel, I had the privilege of sharing the stage with Daryna Kulya of OpenPhone and Brian Murray of Craft Ventures. Despite the provoking title of our session, our answer as to whether PLG is panacea or boondoggle was clear: it's neither.
If you'd like to watch the full Stage B Legends lineup, you can view it on YouTube. If you'd rather have the Cliff's Notes version, I've reiterated most of my main points here.
Quick definition of PLG vs. SLG
For those not used to slinging business software terminology, PLG companies use a model of free trials or a free basic version that is open to their audience to use with little to no upfront commitment, banking on the user experience to then justify purchasing future use or an expanded service package. Sales-led growth (SLG) companies are those that operate under a more traditional model of developing a product and then selling it before a user adopts it.
As Brian points out in our panel discussion, PLG has seen some wild performance since 2012, with companies that use a PLG strategy enjoying rapid growth and increasing initial public offerings. Some of the merits of this strategy include:
High-margin lead generation
Name recognition and credibility
Unlocks the economics of small business sales
Forces product excellence
Why didn't AgentSync go the PLG route?
My co-panelist Kulya's discussion of how PLG helped her and her partner reach their target audience – small businesses – was a good example of why there is no single answer for whether to go the PLG route. It sounds like it was absolutely the right call for them.
Because AgentSync's product is largely for the back-office side of the business, there was no bottom-up motion there. We had to have a product that could get front-line licensing admins interested and excited, but operations personnel aren't always in control of buying new software. They have to go through procurement processes, and we sometimes go through massive RFPs to get business. We're talking about selling to enterprises, so a "try-it-for-free" PLG approach wouldn't have yielded the same results for AgentSync.
As Murray and Kulya alluded to, PLG can be a great way to establish credibility. At AgentSync, we set out to solve a specific problem that Niji Sabharwal, my co-founder, faced at Zenefits with maintaining producer license compliance. With his knowledge of the issue and his connections in the industry, we started by bringing an MVP to market with a product that was pretty lightweight but that was testing a hypothesis about what was working.
So, the credibility piece for us was also better-served by building relationships with a traditional sales-driven growth model. If we had to penetrate a new market without having connections already, we may have made a different decision. The products we build are also so complex and so compliance-heavy that we really have to have the full team come around our customer. That's the final reason PLG wasn't going to be a good beginning model for us.
Configurability key to AgentSync builds
As our VP of Sales, Robby Allen, frequently says, "We do a lot of team-selling."
When we started out, we didn't want to get so busy selling that we forgot to make sure our onboarded customers were successful.
In that spirit, Customer Success was the first Go-to-Market team we built out. Now, as we're talking to new customers, Sales is often joined by Customer Success and Engineering, so it's really a full team effort to support our customer's needs – we want to be sure we're solving the customer's problem and not just trying to fit their process into an AgentSync-shaped solution. That feeds into expansion, too, because then our Customer Success team can identify any other pain points and feed them back to our development team or articulate new use cases. Those are insights that are invaluable, but wouldn't be practical if we had tried to launch with a PLG model.
Taking a both/and approach: PLG advice for other founders
Kulya was straightforward: PLG allowed OpenPhone to grow. Yet, to refine their product and offer bigger products, they are expanding part of the business into a more traditional SLG process and building a sales team. Conversely, as we expand into new use cases that target more of the tail end of the agency market, it will likely mean taking a PLG approach to agent-specific products, and we're currently exploring what that will look like.
So, part of the PLG vs. SLG discussion is really just that it isn't always one or the other, and it isn't a one-time decision, either. PLG is just one tool, and you should give yourself flexibility. The most important thing is meeting your clients where they are, finding product-market fit, and not forcing something that isn't working. Open-mindedness is key to deciding whether product-led growth or a more sales-based model is going to work. And it isn't a fixed answer, it's a fluid conversation that may have to change if you're going upmarket or expanding. Building a successful sales motion is a ton of work, and it's work that is never really done.
Disclaimer - AgentSync does not warrant to the completeness or accuracy of the information provided in this blog. You are responsible for ensuring the accuracy and totality of all representations, assumptions, information and data provided by AgentSync to you in this blog. The information in this blog should not be construed as legal, financial, or other professional advice, and AgentSync is not responsible for any harm you sustain by relying on the information provided herein. You acknowledge and agree that the use of this information is at your own risk. You should always consult with the applicable state and federal regulatory authority to confirm the accuracy of any of the information provided in this blog.