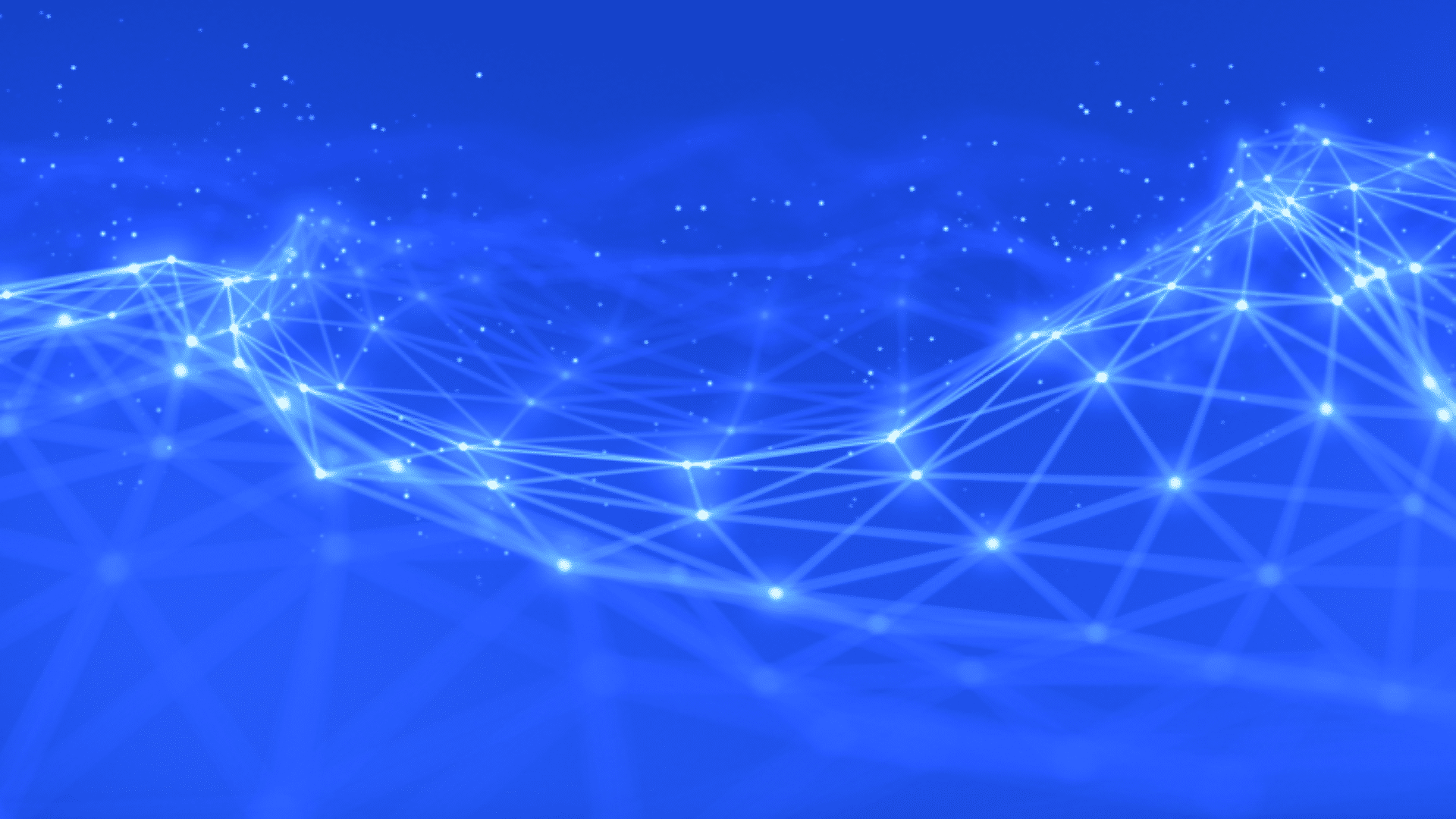 Secret Agent Spotlight: Jazzi Ross
My unique path to Salesforce QA Engineer and the people who've helped me along the way
My journey to becoming a Salesforce QA Engineer at AgentSync was anything but traditional, yet somehow, embracing the unconventional route brought me exactly where I needed to be. But not without a lot of perseverance and a team of supporters to help guide me along the way.
The all-but-straightforward path
Right after high school, I began my career as a certified nursing assistant (CNA) in my small hometown located on the southern coast of Maine. After spending around three years working as a CNA, life took an unexpected twist, and I found myself falling into a job as an assistant toddler teacher. This new chapter in my journey extended over a few years, beginning at a traditional early childhood education center and later transitioning to a Montessori school in Colorado.
Becoming a teacher was never part of my plan; that's why I often describe ending up there as "falling into it." However, working with children brought me immense joy. My time at the Montessori school taught me invaluable lessons, mostly from the children themselves. They taught me the importance of fearlessly asking questions, giving oneself grace to make mistakes, and the significance of forging one's own path. These lessons continue to resonate with me to this day.
Yet, after a few fulfilling years of teaching, I was ready for a change. The hours spent helping the kids explore their interests and expand their knowledge left me longing for a career that'd fuel my curiosity and further develop my own skills.
Hitting a bump in the road
Realizing that it was time for a career change sparked a sense of liberation within me, but it also brought along a tinge of fear and uncertainty of venturing into the unknown. I knew deep down that I was ready to part ways with the school to embark on a different path; yet, I found myself stuck at a crossroads with no idea of where to go next.
Up to this point in my life, if you'd have asked me about my thoughts on being a software engineer, I'd have honestly admitted that it never crossed my mind. In fact, I had no real understanding of what being a software engineer entailed until I spoke with one of my student's parents.
While this initial conversation marked my official introduction to software engineering, it led to the realization that I understood more about the field than I'd initially believed. As our discussion unfolded, my mind began making connections, and with every new insight gained, my new path became increasingly clear.
As I later reflected, memories of my teenage years resurfaced – the countless times I'd dive into HTML in the attempt to create a "cooler" Myspace layout. My enthusiastic (yet occasionally misguided) attempts to develop mods for The Sims, which often resulted in game crashes and occasionally wreaked havoc on our family computer.
Although the code I wrote for fun in my spare time may have been poorly constructed and not as complex as what's required for a software engineer, it was astonishing to me that coding was something I had unknowingly dabbled in, even though I had no clear understanding of what I was actually doing.
My curiosity piqued, and suddenly I had a fresh sense of direction.
Along came AgentSync
With this new goal in mind, I didn't exactly hit the ground running. While I knew what I wanted to do, I still wasn't exactly sure of how to achieve it. So, like many others, I took the first step and went back to college to study computer science.
Pretty quickly, one of my connections recommended I learn Salesforce to get the ball rolling on my transition out of education. Following her advice, I dedicated my spring break to learning everything I could about Salesforce and even earned my first few Trailblazer badges. Unbeknownst to me, my commitment to learning Salesforce in those two weeks had made a significant impression. Before long, my connection, who made the initial recommendation to learn Salesforce, referred me to AgentSync for a Customer Support position. To my surprise, only two weeks later, I had an interview.
To say I was nervous would be an understatement. As the day of the interview approached, I couldn't shake off a sense of unease. I realized I wasn't exactly a conventional candidate. I lacked qualifications typically sought out for a role like this, like a degree or prior experience. I knew I was asking them to take a chance on me, and I was genuinely shocked when they did.
While others were quick to point out what I lacked, the leaders at AgentSync saw beyond those limitations and recognized my potential. They took a chance on me, and by May of 2020, I had officially joined AgentSync as part of the Customer Support team. 
Learning the importance of proactive mentorship
I quickly realized that, in contrast to my previous job experiences, which seemed like roads to nowhere, AgentSync presented a multitude of exciting opportunities. What was even more significant was the presence of individuals who genuinely wanted to support and assist me in achieving my goals.
It's hard for me to believe that it has already been more than two years since I joined AgentSync, and I'm still amazed by the incredible support I continue to receive from each mentor I've had during my time here. I am surrounded by leaders and teammates who consistently provide me with the grace, time, and resources I need to acquire new skills and advance my career.
This proactive mentorship has been instrumental in my professional journey at AgentSync, elevating me from a role of Customer Support to the position of Implementation Manager, and further propelling my transition into a role as a Salesforce QA Engineer. Looking ahead, I'm confident that this supportive environment will continue to guide and empower me as I work toward my ultimate aspiration of becoming a Software Developer.
One of the many things that truly resonates with me in my current role as a Salesforce QA Engineer is the constant stream of new challenges and opportunities for personal and professional growth. Within my current team, each teammate brings their own set of strengths, but what stands out most is their collective dedication to continuous learning.
While it's often said that "there's never a stupid question," I'm grateful to be part of a team where I genuinely feel comfortable asking any question, no matter how basic or complex. What sets our team apart is that nobody ever makes me feel foolish or inadequate for seeking clarification. This supportive environment fosters a culture of trust and encourages open communication, allowing us to grow and learn together without fear of judgment.
Surrounded by real heroes
In my two years with my AgentSync team, I've been fortunate to witness firsthand the advantages of being a part of such a supportive group. From one teammate's willingness to wake up early in the morning to help fix a flow I had accidentally deleted the night before a demo, to others ensuring that I consistently have the opportunity to voice my opinions in meetings, my teammates have consistently demonstrated their unwavering support. Support that's been invaluable to me.
Not only do they have my back when it comes to work, but my AgentSync team has also shown incredible support during challenging moments in my personal life. Last spring, I experienced the devastating loss of my little sister and it left me feeling adrift. However, my team not only encouraged me to take the time off that I needed, but they also went above and beyond by collectively funding my flight home to Maine for the funeral. Their kindness during such a difficult moment had a profound impact on me and meant the world to my parents.
I can honestly say I've never worked at a place where people cared about me to this extent. The level of compassion and support my teammates demonstrate is truly unparalleled.
What does the future hold?
Currently, I feel confident in my path. My teammates and I are actively automating plans to streamline our testing processes at AgentSync. I'm finding great satisfaction in learning new concepts, honing my skills, and taking up space in areas that interest me. As for the future, I still have my sights set on eventually becoming a software developer.
Whether I continue down this path or I come to another inflection point and change course completely, I take comfort in the knowledge that I have a team of people in my corner at AgentSync who'll support and guide me along the way.
Join me at AgentSync
If my personal journey hasn't already made it clear, AgentSync deeply understands that there's more to each applicant than just a degree or work experience. We prioritize bringing on individuals who bring unique skills, knowledge, and perspectives that'll be a culture add, not just a culture fit.
AgentSync is always on the lookout for those who can contribute their unique talents and add to our dynamic culture, fostering an environment of collaboration and continuous learning.
If you're looking to join an amazing team like mine, you're in luck! AgentSync is currently‌ hiring exceptional individuals to join our secret agent team. Check out our list of open positions or learn more about our company culture on our Careers page.
Disclaimer - AgentSync does not warrant to the completeness or accuracy of the information provided in this blog. You are responsible for ensuring the accuracy and totality of all representations, assumptions, information and data provided by AgentSync to you in this blog. The information in this blog should not be construed as legal, financial, or other professional advice, and AgentSync is not responsible for any harm you sustain by relying on the information provided herein. You acknowledge and agree that the use of this information is at your own risk. You should always consult with the applicable state and federal regulatory authority to confirm the accuracy of any of the information provided in this blog.