We're the first to admit insurance isn't exactly the flashiest industry. And when you pair it with compliance, the flash level tends to go way down.
But while many of us didn't come from an insurance background, once joining AgentSync, it didn't take long to jump on the insurance compliance bandwagon. And now, we're all big believers that insurance is an underrated rad industry.
We know that can be hard to believe, so we spoke with Kay Koch, Commercial Account Executive here at AgentSync, about her experience joining the insurance industry. Spoiler alert: Kay's a big fan of insurance.
Q: Could you tell us a bit about what you do here at AgentSync?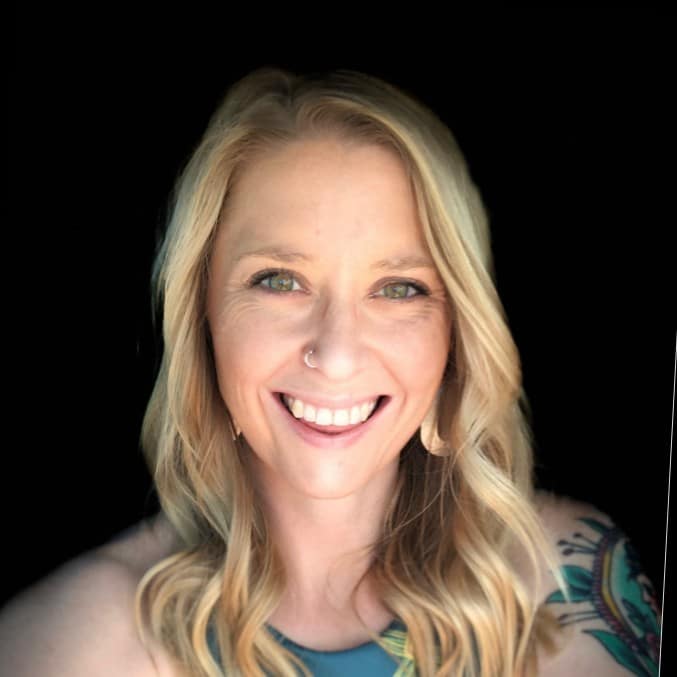 A: There's a misconception about sales that we're just selling stuff, but our bread and butter is in the research, understanding where someone is coming from, what their pain points are, where their company is at in terms of meeting their growth goals. There's also a lot of psychology in sales to have meaningful conversations that hit each branch of an organization's pain points. We're the first point of contact for new accounts, and we play a big part in developing a relationship and shining a light on the use-case for AgentSync.
Q: Did you have any hesitations about joining the insurance industry?
A: Yes, absolutely! Initially, my impression of insurance was that it's a very old school industry, and I was really nervous it wouldn't be a good fit for me.
That said, I also knew that insurance is a recession-proof industry. We all need insurance, and in the United States, we're required to have it by law. Having gone through different recessions and financial crises through the years, I wanted to find a job in a long-term industry.
So, even though I was a little reserved about insurance going in, I also knew that it was a good industry to get involved with and would be around even during periods of economic turmoil.
Q: What was it that attracted you to AgentSync?
A: AgentSync is a SaaS company, which means that joining AgentSync wasn't only a decision to join insurance, but it was also a decision to join a tech company that's putting a really cool spin on an industry still adapting to modern times.
In the interview process, I had the opportunity to witness how excited everyone was about the product and hear from Niji about why he started AgentSync coming from Zenefits. It was immediately clear that I would be working with very intelligent people who found a problem that existed and then solved it. They found a way to put this new spin on a very dated industry and disrupt it.
That was intriguing to me because I really like puzzles. And successful startups basically just solve big puzzles by recognizing holes in places where people aren't already looking.
But what AgentSync does well is consultatively approach clients by not telling them that what they're doing is wrong or obsolete, but instead asking them if they've considered approaching a problem differently or thinking about it from a new angle.
Q: What do you find the most rewarding about working at AgentSync?
A: I love whenever I'm on intro calls or demos with people and just hearing how much our product changes their lives. I've heard clients say that, before AgentSync, they tried to manage producer licensing compliance manually, and it was all they had time for. Hearing that our product gave them the time for a work-life balance and vacation, I mean, it really isn't just about software. We're actually helping people get quality of life back.
In some dated industries, like insurance, for instance, it's not necessarily something a lot of people thought they'd have again because change tends to come slowly. So, I'd say that helping people grow their businesses and have a life is probably the most rewarding part of my job.
Q: What would you like to tell candidates considering a career at AgentSync?
A: It can seem scary to enter into an older industry, but there's so much to learn and so many opportunities to grow that it can truly be a rewarding experience.
At AgentSync specifically, we have the opportunity to learn from top talent and insurance industry experts, people who are identifying spots where the insurance industry can improve. That's an exciting place to be as we continue to grow as a company. We're looking outside our existing product capabilities and identifying opportunities where the organization can evolve and become a mainstay in the industry. And every single person in the company plays a part in that, which isn't something you find in many companies.
If you enjoy the challenge of having so many variables, learning new things about different types of companies in the industry, and working with subject matter experts in the space, then AgentSync is absolutely the company for you.
The team mentality
Kay isn't the only one here who's developed an appreciation for insurance (insurance, it's an acquired taste). All of us at AgentSync could all talk an ear off about the importance of the insurance industry, the opportunities to revolutionize such a crucial industry, and AgentSync's role in driving that change.
On top of that, AgentSync fosters a culture of professional development and celebration that makes coming to work an absolute joy. A cool industry (yes, we promise, it's cool) paired with a phenomenal company creates a once-in-a-lifetime job opportunity.
Interested in joining the team? We're hiring! Check out our careers page to learn more.
Disclaimer - AgentSync does not warrant to the completeness or accuracy of the information provided in this blog. You are responsible for ensuring the accuracy and totality of all representations, assumptions, information and data provided by AgentSync to you in this blog. The information in this blog should not be construed as legal, financial, or other professional advice, and AgentSync is not responsible for any harm you sustain by relying on the information provided herein. You acknowledge and agree that the use of this information is at your own risk. You should always consult with the applicable state and federal regulatory authority to confirm the accuracy of any of the information provided in this blog.