Regulatory requirements for MGAs and insurers
When it comes to insurance compliance, navigating regulatory requirements can be overwhelming. For high-growth MGAs, understanding how to manage licensing requirements is a full-time job—or several. As a result, it can be easy to let compliance slide to the lower end of the priorities list. Plus, at the end of the day, insurance carriers are the ones who handle regulatory requirements, right? Not quite.
First, we need to understand what "MGA" stands for. An MGA is a "Managing General Agent", which is a specialized type of insurance agent/broker who is vested with underwriting authority from an insurer. In turn, the relationship between insurers and MGAs can result in a gray area that muddles compliance requirements and obligations. To clarify this, the Managing General Agents Act sets out a series of laws, regulations, and guidelines for both MGAs and insurers in the compliance process.
Why do we need the MGA Act?
MGAs handle a range of important duties for insurers, including marketing, underwriting, adjusting claims, and negotiating reinsurance contracts. Since insurers pay the claims and manage losses, some MGAs have the potential to significantly impact the insurer's financial solvency.
And yet, insurers recognize the benefits of working with MGAs. It allows them to leverage MGA expertise—particularly when expanding into new markets—and delegate complicated or time-consuming tasks.
The MGA Act protects the relationship between MGAs and the insurance carriers they represent by regulating MGA behavior to prevent abuse and financial losses.
State-by-state statutes
As with all things compliance, every state has its own set of rules that MGAs and insurers must comply with to avoid costly regulatory actions.
The model NAIC MGA Act is a guideline for states to implement, edit, or update at their choosing. While most states adopted the MGA Act as it stands in the most recent version of the NAIC model, others added state-specific statutes and regulations.
If you're an MGA who must remain compliant with the MGA Act, be sure to refer directly to your state-specific MGA Act to ensure that all of your state-specific MGA rules and compliances are being met.
Note: This document primarily outlines our interpretation of the model NAIC MGA Act and is neither a formal legal document nor a comprehensive explanation of every requirement. Please always refer directly to state-by-state MGA Act requirements when managing regulatory compliance.
Are you an MGA? Let's break it down.
If you're a resident or nonresident producer acquiring the status of an MGA, then the qualifications and procedures set out in the MGA Act are the ones you'll need to comply with to avoid regulatory actions.
While it may sound simple, the MGA Act is particular about what it considers an MGA. So even if you call yourself an MGA, insurance agent, or some other similar term, you may not be considered an MGA under the MGA Act.
As with the other sections of the MGA Act, each state may provide its own language for who qualifies. That said, generally speaking, you're not an MGA under the model NAIC MGA Act if ANY of the below refer to you.
You're an employee of the insurer.
You're a U.S. manager of a U.S. branch of an alien insurer.
You're an underwriting manager who manages all—or part—of the insurance operations of the insurer, is engaged in a common control transaction with the insurer, is subject to a holding company regulatory act, and isn't compensated based on the number of premiums written.
You're the attorney-in-fact authorized by and acting for the subscribers of a reciprocal insurer or inter-insurance exchange under powers of attorney.
Sound like you? Then you're not considered an MGA under the MGA Act.
However, if you fulfill NONE of the above specifications and BOTH of the below specifications, then you're an MGA for the purposes of the MGA Act.
You manage all—or part—of the insurance business of an insurer. This includes managing a separate division, department, or underwriting office.
As an insurer's agent, you produce and underwrite a gross direct written premium that is either equal to or more than 5% of the policyholder surplus. The surplus referred to here is whatever the insurer reported in their last annual statement in any one quarter or year. Additionally, an MGA must either adjust or pay claims that reach more than $10,000 per claim or negotiate reinsurance for the insurer.
Again, the MGA Act protects insurers from incurring significant financial losses from MGAs who irresponsibly handle duties, such as underwriting. As a result, requirements as to premium underwriting expectations and minimum claims paid are usually included in contracts, which allows for the elimination of someone from being considered an MGA, as they don't technically meet the regulatory definition of an MGA.
Fun fact: The MGA Act was nearly renamed the Managing General Underwriters Act since the way it defines an MGA is really closer to a managing general underwriter than a general agent. Those drafting the MGA Act decided against renaming to avoid confusion.
Licenses, provisions, and duties
So, you've determined that you're a Managing General Agent (MGA) — what next?
The majority of the MGA Act dives into details around licensure requirements, contract provisions, and duty delineations. These sections are robust, so be sure to check your state-specific MGA Act to understand state-by-state requirements, but we'll outline a few basic points on MGA licenses here.
1. Licenses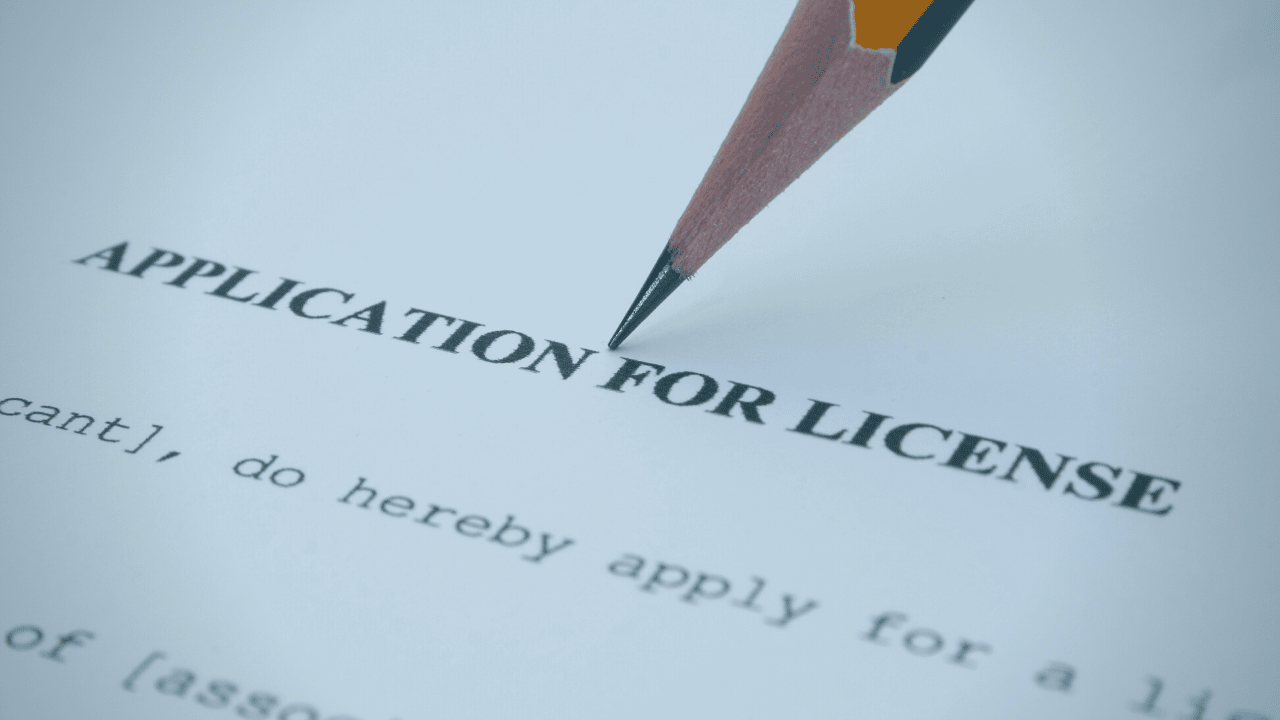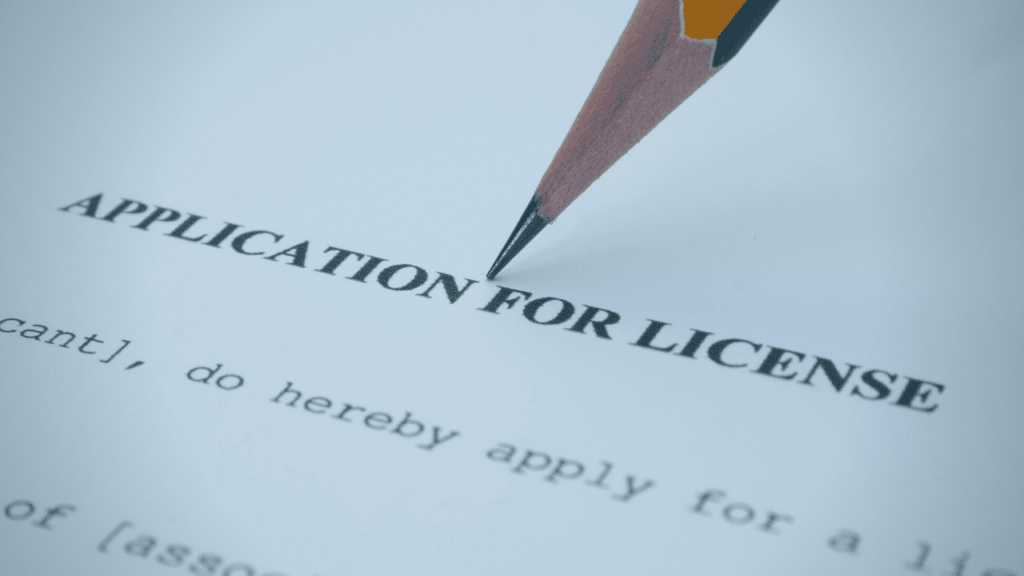 Before beginning operations as an MGA, you'll need to meet some MGA licensing requirements, which vary based on where you reside, where the insurer you work with resides, and where you're conducting business. While it sounds straightforward, the MGA licensing application process can be rather complicated.
For example, some states require MGAs to apply for their license using physical documents on state-specific forms. Some states require MGA licensing for individuals and business entities, other states only require licensing for business entities, and still others only require licensing for individuals.
It's important to navigate these requirements carefully, as improper licensing can result in costly regulatory actions.
2. Provisions
To act in the capacity of an MGA and conduct business with an insurer, you must have a written contract with the insurer.
The MGA Contract—sometimes called the MGA Agreement—is the binding legal document that gives MGAs the authority to perform duties for an insurer. Under the MGA Act, the acts of the MGA are considered the acts of the insurer. So it's important that MGAs and insurers prioritize defining expected responsibilities within the required legal documentation.
In the MGA Contract, you'll find an outline of responsibilities, ownership of shared responsibilities, and a series of required provisions. These provisions clarify items about contract termination, underwriting guidelines, renewal requirements, and claim settlements, among other details.
3. Duties
One of the most misunderstood duties of an MGA is that it's the MGA's responsibility to ensure agents are properly licensed and appointed. Often, MGAs believe that it's the insurer's responsibility to verify that agents are licensed. That isn't the case. The MGA Act clearly defines the MGA's responsibility to ensure that agents are lawfully licensed to transact the type of insurance for which they're appointed.
In addition to outlining duties that you as an MGA must comply with, the MGA Act also specifies duties that the insurers you work with are responsible for handling. These duties protect the insurers and help to delineate roles and responsibilities between MGAs and insurers.
For example, Section 5.C of the MGA Act outlines the insurer's duty to conduct regular reviews of the MGA's underwriting and claims-processing operations. Since the insurer is, ultimately, the party responsible for paying claims, it's their responsibility to ensure the MGAs they're conducting business with accurately handle underwriting and claims processing.
Other duties include, but are not limited to, auditing MGA financial statements, obtaining opinions on loss reserves, and quarterly reviews of books and records.
The cost of noncompliance: penalties and liability
The long-term costs of noncompliance are impossible to ignore. Regulatory actions have the potential to completely undermine an MGAs growth potential, if not shutter their doors entirely.
It's important, therefore, to manage regulatory compliance from the get-go. The MGAs that fail to comply with regulatory requirements may face a plethora of penalties and liabilities as decided by the state.
The following are just some of the many penalties that a noncompliant MGA may face.
Penalties for each violation at a cost decided by the state
Revoking or suspending a producer's license
Holding an MGA financially responsible for losses incurred by the insurer
Remember, these compliance requirements help to strengthen the relationship between MGAs and insurers by preventing future failures that could undermine the success of either party.
For more detail on state-by-state regulatory requirements for MGAs, such as licenses, provisions (including the MGA contract), and duties please check out our state pages. If your MGA holds the duty to appoint, or you aren't sure and are figuring it out, see how AgentSync can help.
TOPICS
Producer Compliance Maintenance
Disclaimer - AgentSync does not warrant to the completeness or accuracy of the information provided in this blog. You are responsible for ensuring the accuracy and totality of all representations, assumptions, information and data provided by AgentSync to you in this blog. The information in this blog should not be construed as legal, financial, or other professional advice, and AgentSync is not responsible for any harm you sustain by relying on the information provided herein. You acknowledge and agree that the use of this information is at your own risk. You should always consult with the applicable state and federal regulatory authority to confirm the accuracy of any of the information provided in this blog.