 Productivity Tips for Insurance Producers in the "New Normal"
We've all heard it before: These are unprecedented times. But what happens when the unprecedented becomes the precedent?
The COVID-19 pandemic forced most of us to work from home. While pre-pandemic, roughly 20 percent of Americans worked from home all or most of the time. Today, that number is closer to 71 percent.
As vaccine deployment increases, companies are beginning to think about what the future of work might look like. But the COVID-19 pandemic is far from over, and the rise of COVID variants challenges any progress to getting the world back to normal. Plus, there's a 47-57 percent chance of another pandemic of the same magnitude as COVID-19 occurring in the next 25 years. The reality is, the normal we once knew and loved may be gone forever.
As a result, companies are starting to announce plans to remain remote even in a post-pandemic landscape. And that's great news for some employees who find remote work to be a breeze. After all, it offers flexibility and comforts that office work can't compete with. But for others, work from home is a challenge. Surrounded by distractions – TV, pets, chores, kids – work from home can be a real nightmare.
The insurance industry and remote work
While every industry had to reckon with the changes wrought by the pandemic, those working in the insurance industry – particularly producers – dealt with unique challenges, that's in part due to the industry's historically lackadaisical digital adoption efforts.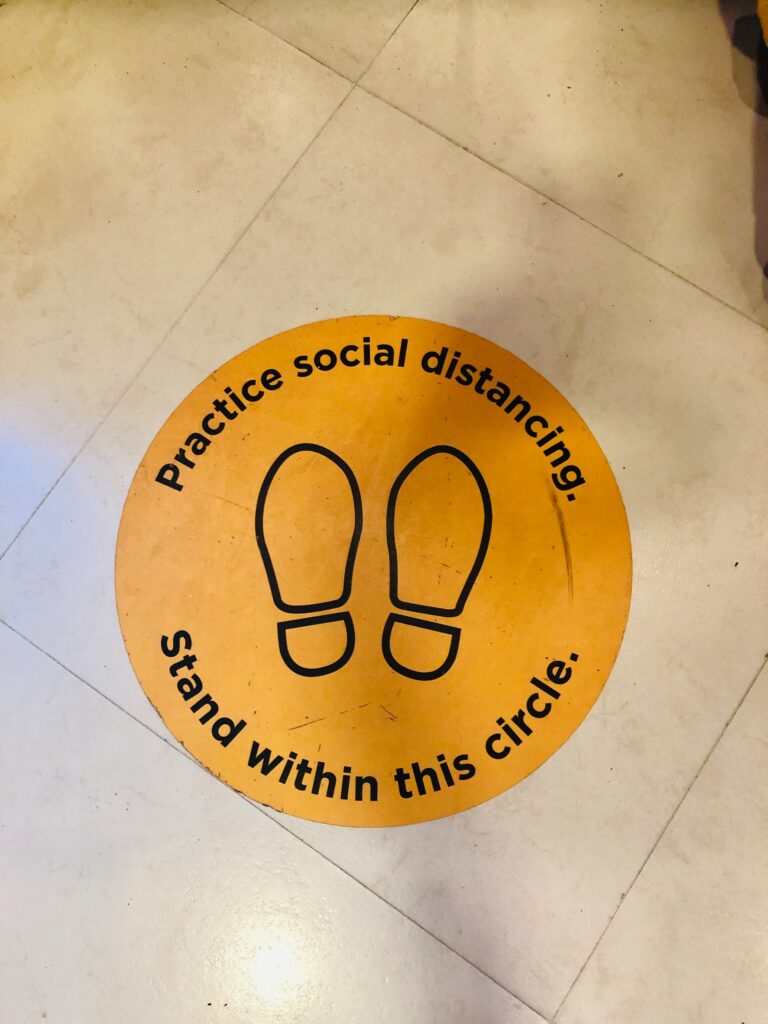 For instance, pre-pandemic, face-to-face interactions between consumers and producers was central to most insurance companies' sales strategies. In January 2020, 90 percent of U.S. life insurance agents' sales conversations and 70 percent of ongoing conversations were conducted in person. That seems almost stone age in a time when online shopping reigns supreme. But by May 2020, the height of the pandemic, only 5 percent of insurance agent conversations occurred in person. That's a huge change in a matter of five months.
We all had to adapt to a virtual work life, but there's a good reason why the insurance industry relied so heavily on face-face interactions for policy sales: Insurance policies are complicated products. It's much easier for a consumer to shop for a sweater than for a consumer to pick out the insurance policy that'll meet their needs. But how do you virtually re-create the human touch central to the consumer-producer relationship at the drop of a hat with limited digital capabilities?
Fortunately, the industry has made strides in digital adoption since the pandemic outbreak. Eighty-five percent of insurance CEOs say COVID-19 accelerated the digitization of their operations, while 78 percent say it accelerated the creation of a digital customer experience.
And that's great news – the industry needed these digital advancements to remain competitive in the modern world. Still, it doesn't change the fact that remote work will continue to present challenges for producers. However, employees can take steps to ensure their work-from-home environment is at least as conducive to productivity as the office. So, we've compiled a list of favorite tips for insurance producers looking to stay productive in the "new normal."
1. Turn on your video (when you can)
When zooming into a meeting, it can be tempting to leave your camera off and #wfb (work from bed). After all, who's going to find out?
But video conferencing can be crucial for producers trying to make the most out of a remote work environment. Here's how:
Camaraderie – What better way to resolve feelings of isolation than getting to know your coworkers? While we admit you don't need video capabilities to do this, it certainly helps.
Accountability – Turning on the video encourages you and your coworkers to keep each other accountable. When faced with endless distractions at home, video meetings can be the difference between giving the meeting your full attention and doing the dishes with your video profile on mute.
Personability – Consumers need to feel comfortable talking to producers about their unique insurance needs to accurately match them with the right policy. Chatting via video helps to create the human touch that once existed in a pre-pandemic world.
2. Set up a designated workspace
We aren't saying you need to invest in a fancy standing desk or top-of-the-line gizmos and gadgets to stay productive, but it's important to have a designated area where you can get your work done that's different from where you relax.
Sixty-one percent of remote workers struggle to unplug from work. While that may sound like increased productivity at face value, periods of rest are important for peak productivity. The inability to unplug reduces periods of focus and flow, which is bad news for long-term employee happiness and productivity. Set boundaries between the activities that happen at your workplace and your chill place – even if both are inside your home. This will help you zero in on work during the day and feel more comfortable unplugging once you're finished.
3. Understand your own unique needs
Everyone's different. The things you need to be productive might not be the same as the things your coworkers need to be productive. If stepping away from your desk gives you the reprieve you need to feel fresh and recharged, do it. If you need coffee, get it. If you're more of an ice cream person, do that. If you like working in the cold, good news: You're the master of your own AC.
Just as we all have different styles, food preferences, hobbies, and habits, the things we need to stay productive are unique to us. If necessary, talk with your boss about the quirks that help you do your best work. Odds are so long as you get your work done and don't negatively affect the work of your peers, you won't run into any issues.
4. It's OK to feel bleh and know that others feel it too
Nearly everyone will report feeling morose, languished, exhausted, or emotionally drained at some point since the pandemic outbreak: that's normal.
Sixty-seven percent of U.S. workers point to the pandemic as the source of worsened employee burnout, and part of that can be tied to feelings of isolation due to remote work. But for insurance producers, this period of employee burnout is paired with a period of increased demand for insurance products, making producers busier than ever – the uncertainty of a global pandemic comes with a slew of increased risks and insurance-related needs.
It's important to avoid masking these feelings with toxic positivity. No, we aren't saying that producers should lay out their woes for consumers. Rather, producers should allow themselves to feel off. Pushing through periods of languishing with fake optimism can lead to long-term mental health problems and sometimes depression. Instead, it's always best to be honest with yourself so you can move past the bleh.
Looking forward
As much as we hate to admit it, we can't predict exactly what the "new normal" will entail, but signs do point to remote work being here to stay. Regardless of how you feel about that, remote work comes with many changes that the whole world (including the insurance industry) will need to adjust to.
If you're a carrier, MGA, or agency, see how AgentSync can support your team in its new normal, and help you grow like crazy beans even in a hybrid or remote work situation.
Disclaimer - AgentSync does not warrant to the completeness or accuracy of the information provided in this blog. You are responsible for ensuring the accuracy and totality of all representations, assumptions, information and data provided by AgentSync to you in this blog. The information in this blog should not be construed as legal, financial, or other professional advice, and AgentSync is not responsible for any harm you sustain by relying on the information provided herein. You acknowledge and agree that the use of this information is at your own risk. You should always consult with the applicable state and federal regulatory authority to confirm the accuracy of any of the information provided in this blog.