 Wyoming Commissioner: Long-Term Care Insurance Concerns Warrant Regulatory Scrutiny
A note from AgentSync: The Commissioners' Corner is an ongoing series where the AgentSync blog team invites state insurance commissioners to share their unique perspectives on industry regulation. While we often speak about a nationwide insurance perspective, each state has a culture of regulation specific to their state's politics, attitudes, and demographics.
This blog aims to provide insight into state-level insurance concerns; it isn't legal advice, a crystal ball on regulation, or an editorial endorsement by the AgentSync team.
This week's Commissioners' Corner is brought to you by Wyoming's Commissioner of Insurance, Jeff Rude.
Thank you for the opportunity to comment on a topic that has been discussed a great deal among NAIC member states. A brief description of the history of long-term care insurance (LTCI) may help readers better understand what has brought about some needed changes in Wyoming.
The first LTCI policies were introduced in the 1960s. The concept was simple – help people pay for expenses like nursing home care or home health care, if needed, over the long term as they age. LTCI is great in theory; however, as insurance regulators and the industry can speak from experience, there have been some unforeseen issues along the way.
The Wyoming Department of Insurance's long-term care authority for pricing was established in regulations and it simply stated that the benefits under the individual LTCI policies had to be deemed reasonable in relation to premiums provided and an expected loss ratio of at least 60 percent. However, over time, companies requesting rate increases were operating with loss ratios well into the 90th percentile and, in extreme cases, some companies were even operating at a loss with ratios well above 100 percent.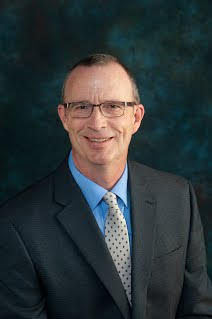 Wyoming is the least populated state in the nation, and yet it was bearing a disproportionate burden as the massive rate increases passed on to the consumer have not been spread equally among the states. Several states statutorily capped increases at 15 percent per year while other states have been shouldering the burden of the majority of the rate increases. However, some states, like Wyoming, did not have the rate-setting authority needed to protect their consumers from the large rate increase requests from the LTCI industry. There were even instances where companies filed rate increase requests in excess of 125 percent annually.
In those circumstances, the Wyoming Department of Insurance took the position of asking the company to split the rate increase requests above 50 percent to consumers over a period of two or three years. That compromise offered some relief for consumers, however, it still resulted in rate increases of around 25 to 30 percent annually. For some Wyoming policyholders, those increases were just too much to bear. In a best-case scenario, it would force consumers to accept reduced benefit options and drop their inflation protection. Unfortunately, many consumers found it necessary to cancel their policies entirely.
While no insurance department wants to see a company have solvency issues or fail entirely, the goal at the forefront of the Wyoming Insurance Department is consumer protection. This protection includes affordable insurance products for all Wyoming residents.
In 2020, the Wyoming Insurance Department worked with the Wyoming Legislature on the issue
of rate increases in LTCI. Legislators had been contacted over the preceding year or two with concerns from constituents and in some cases even experienced the rate increase situation themselves.
Effective July 1, 2020, the Wyoming statute was amended to provide that all LTCI premium rate increases would be subject to the approval of the commissioner. This statute has begun a turning point for long-term care rate increases to policyholders in Wyoming. Instead of just accepting that the loss ratio rate was above 60 percent, the department can now drill down to the specific ratios for Wyoming. The department can ask more questions and make more informed decisions.
Finally, the insurance department has set a cap limit of 15 percent on the majority of rate increases so Wyoming consumers will not be charged more than consumers in states with statutory caps. Each rate increase request is weighed by the department. While consumer protection is still our No. 1 goal, the department acknowledges that these products need to continue to be sold and the companies that sell and service these policies need to be able to survive.
We are also watching with great interest the advances made in the industry going forward as the United States population ages. Decision-makers are considering short-term care policies that can be purchased for shorter stays in nursing homes, and the industry is working with consumer groups about ways they can assist in keeping people in their homes longer.
Some discussions have even centered on rating incentives for consumers for installing grab bars, using lower-level motion-triggered lighting, developing more comprehensive health programs, and having their homes evaluated for safety by trained professionals.
There are new innovations being suggested and presented all the time. Now, instead of having an adversarial relationship, the long-term care industry, with the support of state insurance departments and other consumer groups, is trying to work together in the best interest of the consumer.
Thank you to Commissioner Rude for the perspective from Wyoming. You can get more from the Wyoming Department of Insurance at their website, or read more insurance news on the AgentSync blog.
Disclaimer - AgentSync does not warrant to the completeness or accuracy of the information provided in this blog. You are responsible for ensuring the accuracy and totality of all representations, assumptions, information and data provided by AgentSync to you in this blog. The information in this blog should not be construed as legal, financial, or other professional advice, and AgentSync is not responsible for any harm you sustain by relying on the information provided herein. You acknowledge and agree that the use of this information is at your own risk. You should always consult with the applicable state and federal regulatory authority to confirm the accuracy of any of the information provided in this blog.