 Tennessee Commissioner: Tennessee Embraces Innovation in Addressing Insurance Licensing Concerns
A note from AgentSync: The Commissioners' Corner is an ongoing series where the AgentSync blog team invites state insurance commissioners to share their unique perspectives on industry regulation. While we often speak about a nationwide insurance perspective, each state has a culture of regulation specific to their state's politics, attitudes, and demographics.
This blog aims to provide insight into state-level insurance concerns; it isn't legal advice, a crystal ball on regulation, or an editorial endorsement by the AgentSync team.
This month's Commissioners' Corner is brought to you by Tennessee's Insurance Commissioner, Carter Lawrence.
As insurance industry professionals know, there are few federal regulations that apply to consumer protections, which means that insurance is a state-regulated industry. In effect, this means there are 50 different sets of rules that insurers must follow to serve hard-working consumers. At the Tennessee Department of Commerce & Insurance, we pride ourselves on adapting our regulations in such a way that attracts businesses to the state, while simultaneously providing world-class consumer protections, thus ensuring each insurer has the capacity to pay full and timely claims.
Insurance is rapidly changing to meet the demands of a growing, competitive market. Our department, as the state's insurance regulator, must adapt or risk creating an environment that stifles competition and growth. As supporters of creating innovative ways to serve consumers, we encourage innovation in the insurance market. During the past few months, we have worked closely with insurance companies and agencies that have requested new and unique licenses. Supporting the innovation in the insurance market allows our team an opportunity to help support job-creating companies while practicing responsible regulation.
Common lines of business for insurance companies include life, fire, marine, fidelity, surety, casualty, liability, and more. Recently, our Division of Insurance team fielded requests from companies that were interested in applying for licensure in Tennessee for license types that did not exist. Rather than deny the companies an opportunity to serve Tennesseans, we used this as an important occasion to assess how we can lawfully and responsibly admit the companies into Tennessee to best serve our communities. Ultimately, we were able to license the companies under a separate licensing scheme that permits the companies to operate while still preserving our ability to properly regulate.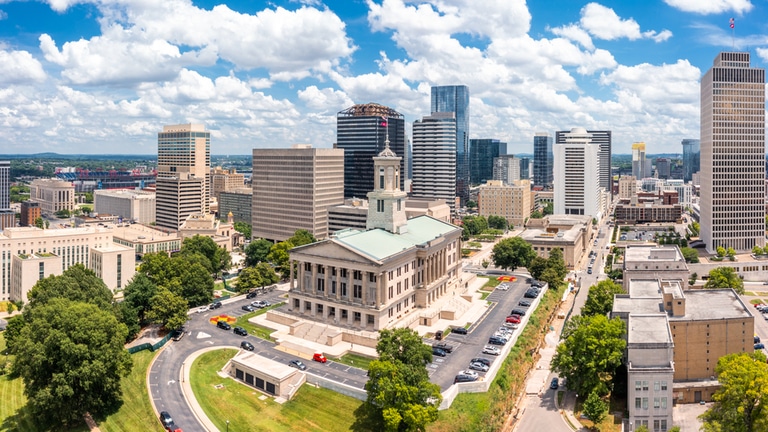 In Tennessee, we believe that the state-based system of regulation is best. While the state-based system does allow for proper rules and regulations for a particular state, it can cause some issues when states have different definitions of insurance. This ambiguity as to what is insurance, and what is regulated, can create confusion among companies. Following Governor Bill Lee's lead to govern innovatively, our team works closely with companies to figure out whether or not their practices require our regulation. Tennessee is ready and willing to listen and work with any insurance company or agency to understand their individual needs in order to determine how we possibly fit the growing needs of the industry.
In addition to unique license requests from insurers, we also receive special license requests from insurance producers. In order to sell any line of insurance, an insurance agent or broker must be licensed to sell that specific product in that state. However, our team has heard from agencies selling health insurance that they are unable to assist individuals with policies because one of the few federal regulations on insurance prevents customer service representatives from discussing insurance policies. While Tennessee is not able to change federal regulations, we can advise the agencies that it is best to have a Medicare Advantage licensed agent on standby, should a consumer wish to discuss a policy.
While these are just two recent examples of unique license requests that have arisen, I know that others are ahead as the industry changes. The Tennessee Department of Commerce & Insurance team looks forward to bringing more insurance companies and agencies into the state of Tennessee and helping consumers find the best policy that works for their financial and coverage needs.
If you or someone you know would like to learn more about our role and how we might assist, please do not hesitate to reach out to us directly:
Telephone Number: 
615-741-2241
Online: tn.gov/insurance
Mailing Address:
Department of Commerce & Insurance
500 James Robertson Parkway
Davy Crockett Tower
Nashville, TN 37243-0565
Disclaimer - AgentSync does not warrant to the completeness or accuracy of the information provided in this blog. You are responsible for ensuring the accuracy and totality of all representations, assumptions, information and data provided by AgentSync to you in this blog. The information in this blog should not be construed as legal, financial, or other professional advice, and AgentSync is not responsible for any harm you sustain by relying on the information provided herein. You acknowledge and agree that the use of this information is at your own risk. You should always consult with the applicable state and federal regulatory authority to confirm the accuracy of any of the information provided in this blog.