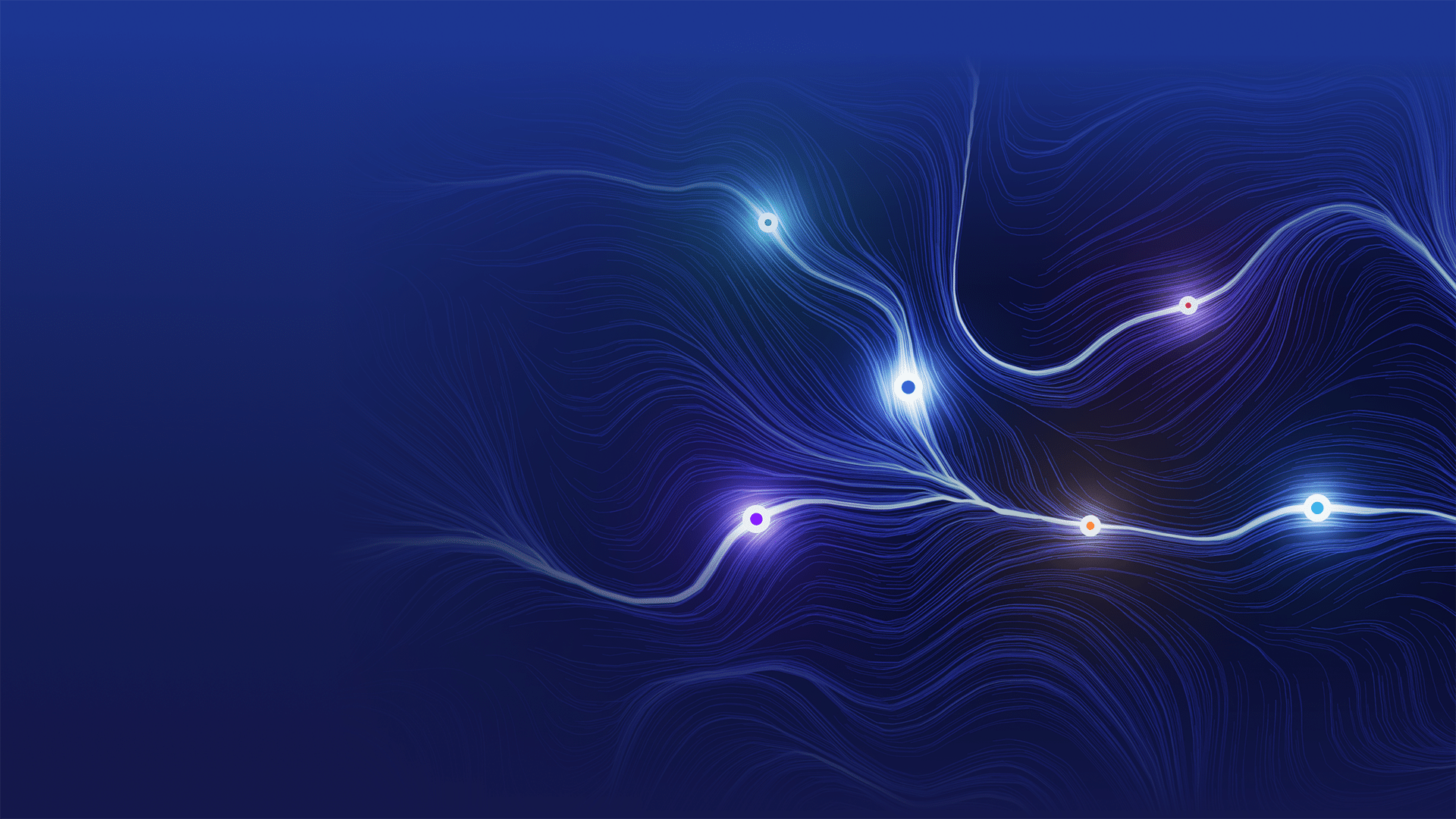 SILA National Education Conference 2021: Day 1 Recap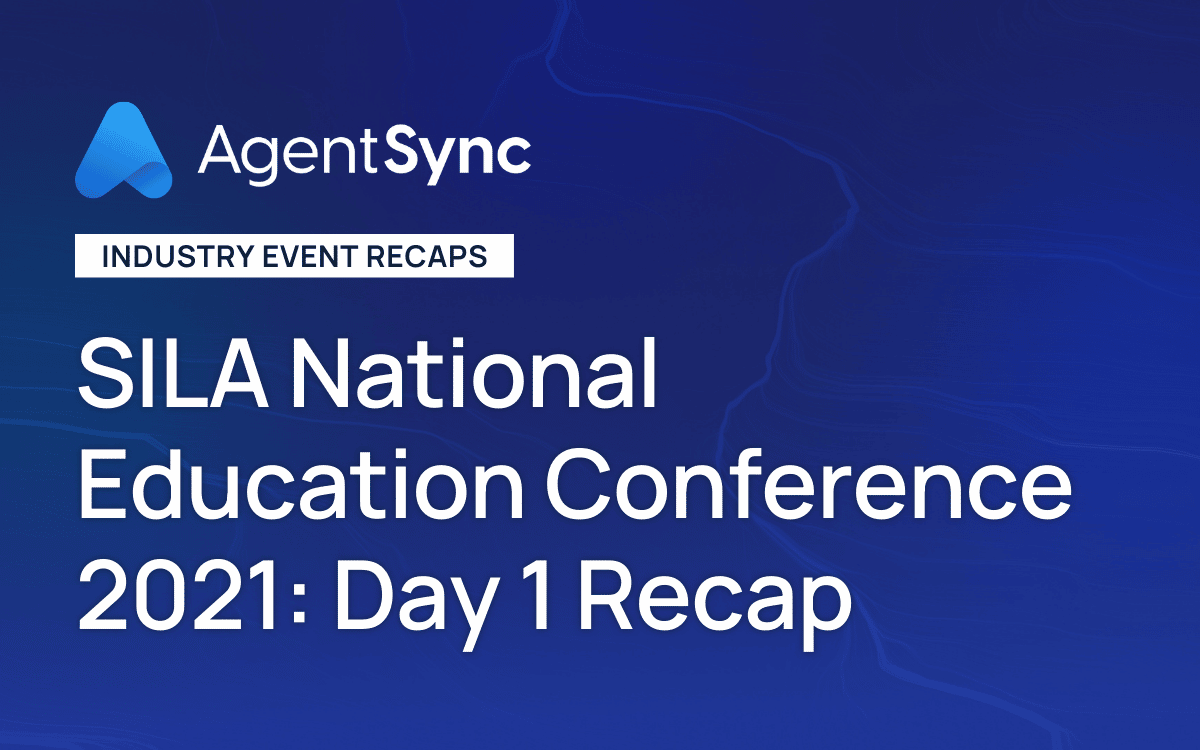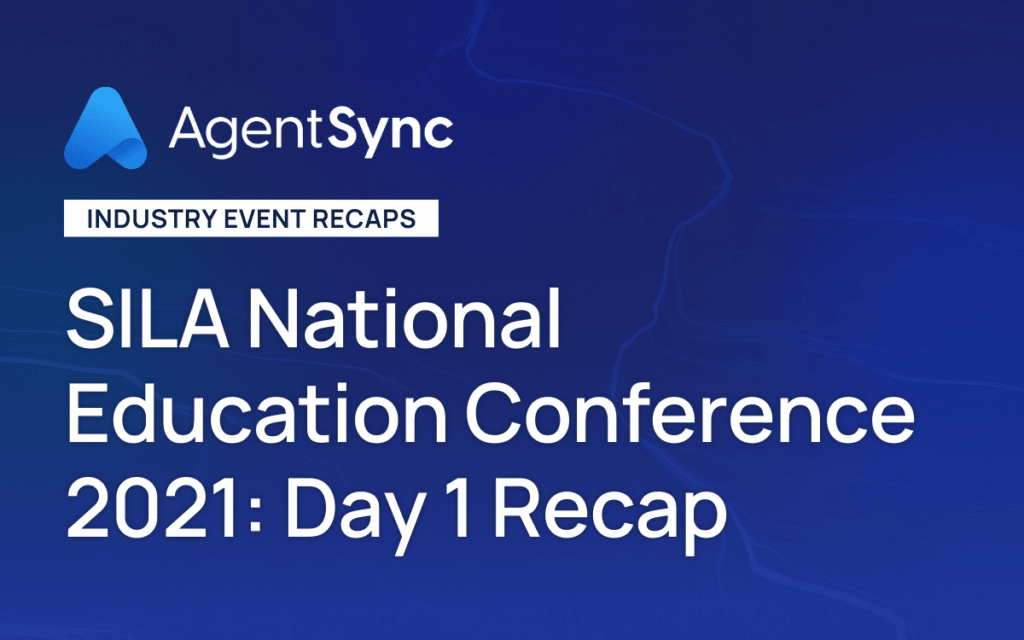 This year's annual SILA National Education Conference – "Together Towards Tomorrow" – as usual, provides an opportunity for regulators, vendors, and industry professionals to discuss key issues impacting producer licensing and education.
The return to an in-person format has a special kind of energy as industry leaders come together to share ideas and collaborate on challenges such as data security, continuing education proctoring requirements, and changes to producer licensing requirements that impact the industry both today and into the future.
Day one of the SILA National Education Conference kicked off with a series of sessions ranging in topics from the power of insurtech to criminal background checks.
Below, we've compiled a summary of some of the notable sessions, plus a brief explanation of important challenges raised by the regulators and industry experts who introduced them.
AgentSync: What Insurtech Really Is – And What It Can Mean for You
Our very own Jenn Knight – AgentSync co-founder and CTO – and Robby Allen – VP of Sales – took center stage for a fireside chat about the role of insurtech and technological adoption in strengthening the industry today and into tomorrow. People, not technology, they explained, are the bedrock of the insurance industry, but technology has the potential to improve the day-to-day experiences of industry professionals while also helping companies become competitive in a tech-forward future.
By leaning on her own experience building AgentSync, Jenn explored the importance of understanding the backbone and core competencies of teams – and the individuals within them – when looking for the right insurtech partner. From there, companies are better equipped to adapt to an integration-friendly platform that maximizes the value of their unique business by eliminating redundancies and streamlining business processes.
For instance, with a licensing software solution, industry professionals can turn to a single system for background checks, continuing education requirements, sending and receiving documents for producer onboarding and offboarding, and licensing management. This reduces the amount of time industry professionals need to spend on these tasks, increasing employee satisfaction and driving internal creativity.
FINRA Updates
The resounding message from the FINRA updates session was an emphasis on building systems and processes that protect consumers while simultaneously working for its users. The FINRA processes are designed to protect consumers – and that's something to celebrate. But if those processes overcomplicate the day-to-day duties of representatives and users filing through FINRA, then those consumer protections also stagnate the insurance industry. It doesn't need to be that way.
Whereas previous processes required multiple applications and admin work, the updated systems rolled out by FINRA – FINRA Gateway, FinPro, and FIND – are focussed on an integrated, centralized approach that give representatives more autonomy through self-service applications and improved data quality.
Open Forum – Carriers: Back Together
In this forum, carriers came together to raise questions and collaborate on best practices for common issues. Some questions focused on industry standards while others explored issues relating to recent legislative changes. Here are some of the questions they asked:
How are carriers managing the Kansas termination process?
In light of the recent changes to the Kansas termination process, covered at length here, many carriers are going through their appointment lists to determine how many producers were mistakenly appointed to them in Kansas and then subsequently terminating those producers. NIPR allows bulk terminations of up to 100 producers. But some carriers may have as many as 6,000 producers to terminate. To deal with these bulk terminations, many carriers are turning to technology vendors to help manage the termination process.
What's the average time to onboard a producer or agency?
As with all things insurance, the answer here is: It depends.
Some carriers have an average onboarding period of two to four weeks, but onboarding periods can vary depending on background checks, secretary of state response times, and w-9 submissions. Those carriers working with a licensing software had the shortest average onboarding time of as little as 24-48 hours for producer onboarding.
Do some carriers allow for the first piece of business to be written before a background check comes through?
Yes, some carriers do allow producers to write their first piece of business before a background check comes through. The way carriers handle that business if a background check comes back as negative varies depending on the carrier. While it's rare for a negative background check to come back in this instance, some carriers will keep the business but will not contract with the producer.
Do any carriers have a way to stop a producer whose license has lapsed from writing a policy?
This is a big gap that lots of carriers are dealing with. Some manage this issue with after-the-fact spot checks for any gaps in licensing. Others have a soft edit in their underwriting system that alerts them when a producer's license is missing. Still others will allow producers to bind coverage so long as they have proof of licensure at some point in time but flag lapses in licensure at the time of commissions payouts. Finally, some carriers use vendors that create an instant bounce against the system to prevent producers from writing business if their license has expired.
Criminal Background Checks and Insurance Fraud Hot Topics
This two-part session kicked off by exploring the use of fingerprinting in the criminal background check process before switching gears to consider key issues in insurance fraud and criminal behavior from insurance producers.
States are beginning to turn to fingerprinting for criminal background checks. There are a few reasons for this:
Fingerprints have an average turnaround time of 1-2 business days
The rejection rate on fingerprints is less than one half of one percent, which means it's very rare for fingerprints to get rejected.
In the case of Virginia, the number of current applicants for producer licenses is double what it was at any point in the last two years. And the application rate doesn't seem to be slowing down. But a lot of these applicants have criminal records, which increases the workload on criminal background checks. By switching to fingerprinting, carriers can easily identify applicants with convictions ranging from major to minor and help ensure a quality employee pool.
The second half of this session helped attendees understand the impact of failing to build that quality applicant pool. What Virginia found was that producers who receive one regulatory action, typically receive multiple. The primary issues they're dealing with are:
Rate evasion
Unlicensed agents and companies
Business email compromises (BECs)
A look forward to tomorrow
After 18 months of remote work and Zoom meetings, day one of the SILA National Education Conference reflected an excitement among industry professionals to discuss issues and collaborate on solutions. In spite of the mask mandates and ample hand sanitizer, the buzz at the conference was palpable. So, even if all of the industry's problems weren't solved on day one, it was ultimately a productive day of thought- and idea-sharing.
For more of our events coverage and observations from the floor of the SILA conference, stay tuned to the AgentSync blog.
Disclaimer - AgentSync does not warrant to the completeness or accuracy of the information provided in this blog. You are responsible for ensuring the accuracy and totality of all representations, assumptions, information and data provided by AgentSync to you in this blog. The information in this blog should not be construed as legal, financial, or other professional advice, and AgentSync is not responsible for any harm you sustain by relying on the information provided herein. You acknowledge and agree that the use of this information is at your own risk. You should always consult with the applicable state and federal regulatory authority to confirm the accuracy of any of the information provided in this blog.