AgentSync Support
Training & Support
Learning experiences at your fingertips… Here are options for AgentSync Training and Support, including AgentSync Academy for self-serve training and our comprehensive Help Center, with articles and documentation.
Want access? Email AgentSync support for a free login.

Ways to Grow your AgentSync Expertise
AgentSync Academy
AgentSync Academy is a self-serve training experience. Perfect for new users, each module is a bite-sized learning experience that teaches how to get started using AgentSync, learn and apply best practice, and maximize product value. Each module ends with a brief quiz that will test your knowledge and earn you badges to show on your profile and share with your employer.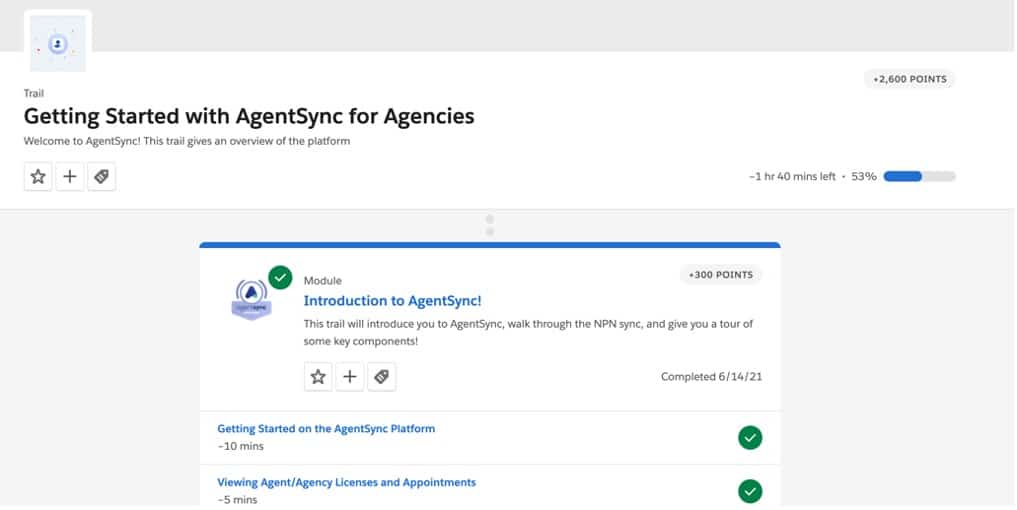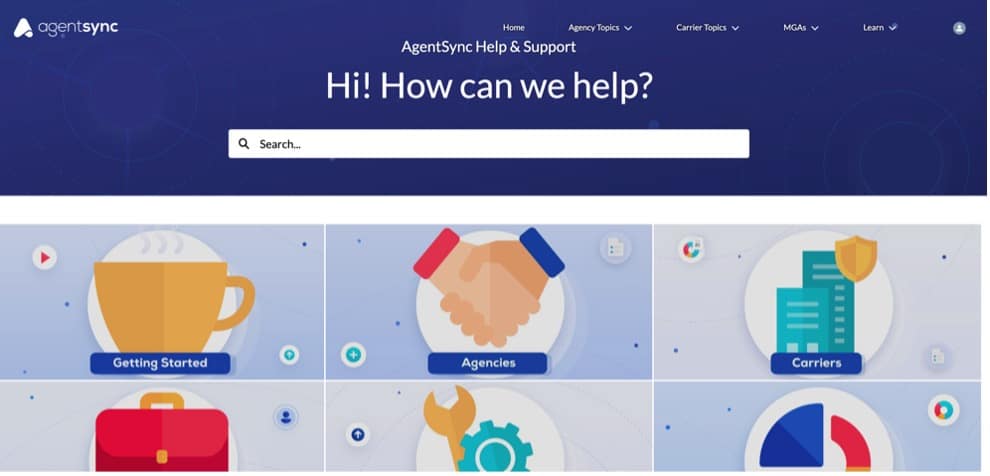 Help Center
The AgentSync Help Center offers articles and documentation on various skillsets within AgentSync. Find step-by-step instructions with GIFs and videos, answer key FAQs that you may have, and connect with an AgentSync expert through AgentSync chat.