We're teaming up to offer the best possible producer experience, ultimately streamlining producer management and fueling growth.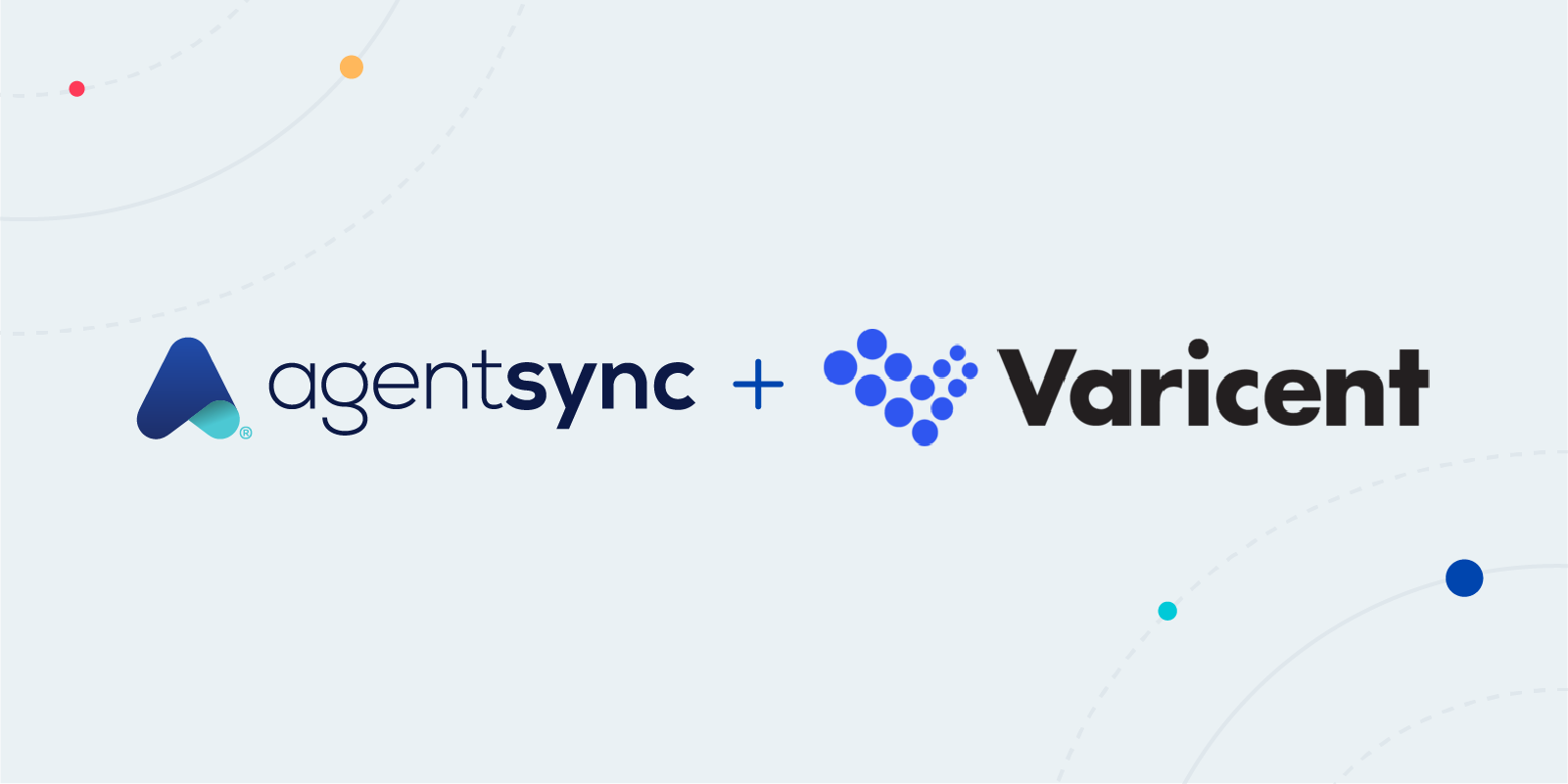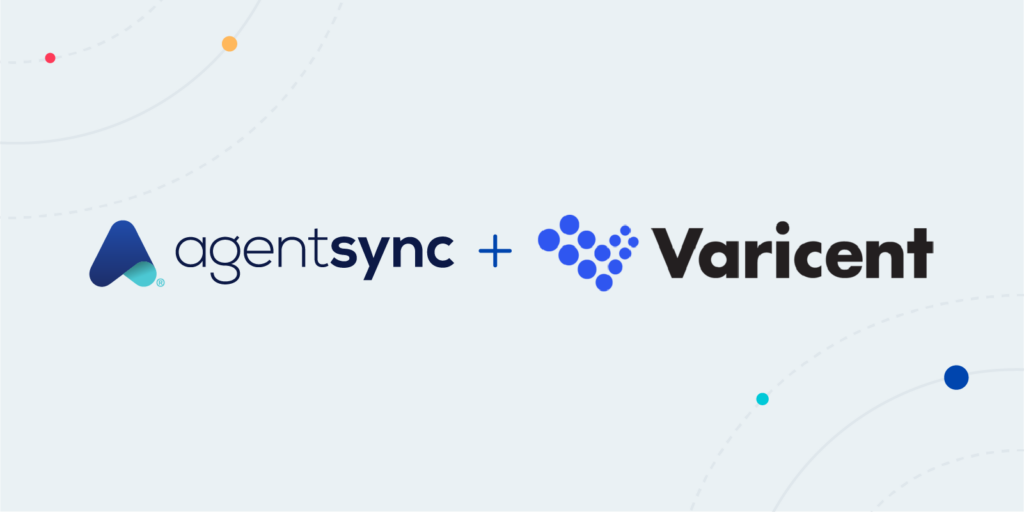 Today, AgentSync and Varicent are excited to announce a partnership that provides a more comprehensive and streamlined producer management experience. For the first time, the insurance industry has two best-in-class solutions joining forces to bring together every step of end-to-end producer management.
While AgentSync tackles the heavy lifting of producer onboarding and appointing, continuous compliance and licensing checks, and distribution channel management, Varicent, a leader in Incentive Compensation Management (ICM) software, provides critical support for the sales planning and compensation process.
"The synergy between AgentSync and Varicent comes down to our core goals – we're both focused on building back-office tools that create efficiencies, remove pain points, and unlock growth for our customers," said Niji Sabharwal, CEO and co-founder of AgentSync. "Varicent's compensation management solution is exactly what AgentSync's customers need – and we hope to support Varicent's insurance industry customers with our tools that streamline tedious processes and accelerate growth."
"We're excited for this partnership as we seek to help our insurance clients own their revenue growth and improve their agent experience," said Colin Wong, General Manager, Financial Services at Varicent. "AgentSync's solution provides the perfect complement to Varicent's, providing agents transparency and confidence in managing key aspects of their relationship with carriers and agencies."
Varicent and AgentSync are improving the experience, all the way from onboarding to complex commissions structures and payouts. Here's how together we are helping the insurance industry:
Streamline and automate complexity – Simplify processes and reduce bottlenecks to provide cost-saving speed and efficiency.
Improve producer experience – Unparalleled speed to onboard, ease of use, and timely, accurate payouts make for the best agent experience.
Increase performance – Real-time data in a single, centralized location to perform critical calculations with ease, saving time and reducing errors.
Enhance ease of use – For the first time, have end-to-end data visibility and the ability to take appropriate next steps all in one place.


About AgentSync
AgentSync powers rapid growth for insurance carriers, agencies, and MGAs by offering modern tools for producer management. With its customer-centric design, seamless APIs, and automation, AgentSync's products reduce friction, increase efficiency, and maintain compliance, ultimately helping to improve the broker onboarding, contracting, licensing, and compliance processes. Founded in 2018 by Niranjan "Niji" Sabharwal and Jenn Knight, and headquartered in Denver, CO, AgentSync has been recognized as one of Denver's Best Places to Work, as a Forbes Magazine Cloud 100 Rising Star, an Insurtech Insights Future 50 winner, and is ranked 88 in Forbes – America's 500 Best Startup Employers 2022.
About VaricentTM
Varicent is an award-winning SaaS company that helps businesses fuel growth. Its suite of solutions support a company's entire revenue journey, from results-driven planning and predictability to growth. With Varicent, companies worldwide can set smarter goals and territories to maximize revenue potential. Varicent enables teams with AI-driven insights to make better decisions and outdo previous performance, and to create incentive strategies that motivate the right behaviors to achieve revenue goals. To learn more about Varicent, visit www.Varicent.com.