AgentSync has been included on the prestigious InsurTech100 list compiled by FinTech Global for 2021. This list, now in its fourth year, recognizes the world's most innovative technology solution providers that address the digital transformation challenges in insurance.
Honored to be included on this prestigious list, AgentSync's mission is to enable scaled innovation in the insurance industry by building the most modern and customer-centric technology that tackles all of the pain points associated with producer management. By addressing one segment of the industry – the broker ecosystem – AgentSync is enabling the seamless adoption of modern systems to take advantage of interconnectivity, increase efficiency, and unlock growth.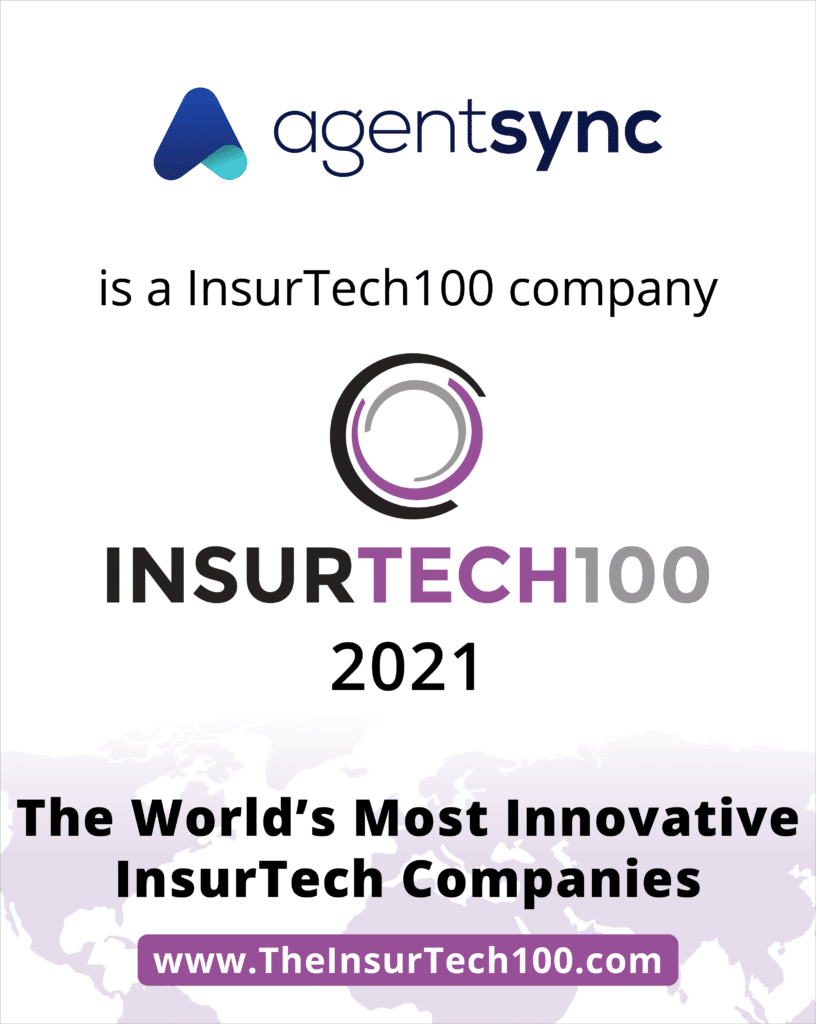 According to FinTech Global, the insurtech sector has experienced huge growth in recent years as a shifting customer landscape and increased use of digital channels due to COVID-19 have necessitated innovation within the insurance industry. As a result, the global insurtech market is projected to grow at a compound annual growth rate of 34.4 percent and be worth $119.4 billion by 2027, according to figures published by Valuates Reports, a market research company.
FinTech Global noted that the process to identify the 100 insurtech innovation leaders was more competitive than ever. A panel of analysts and industry experts voted from a long list of over 1,400 companies produced by FinTech Global. The finalists were recognized for their innovative use of technology to solve a significant industry problem, or to generate efficiency improvements across the insurance value chain.
"Consumers and businesses increasingly expect insurance cover to be offered via a range of digital and offline channels, and insurers that fail to keep up with the latest technologies and innovation will be less competitive and lose market share over time," said Richard Sachar, FinTech Global director. "The InsurTech100 list helps senior decision-makers in the industry filter through all the vendors in the market by highlighting the leading companies in sectors such as underwriting, pricing, Internet of Things devices, distribution, and data and analytics."
A full list of the InsurTech100 and detailed information about each company is available to download for free at www.TheInsurTech100.com.