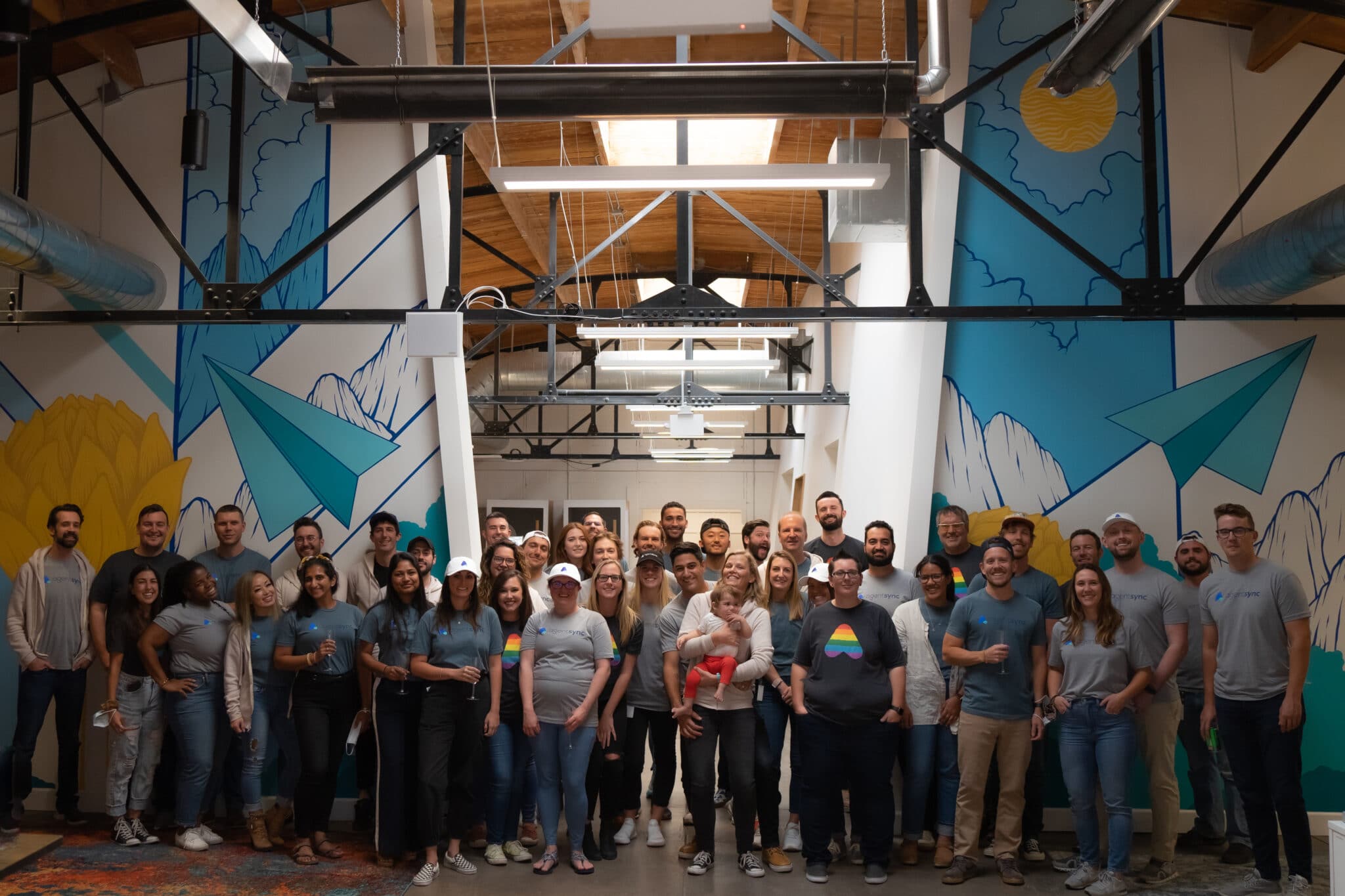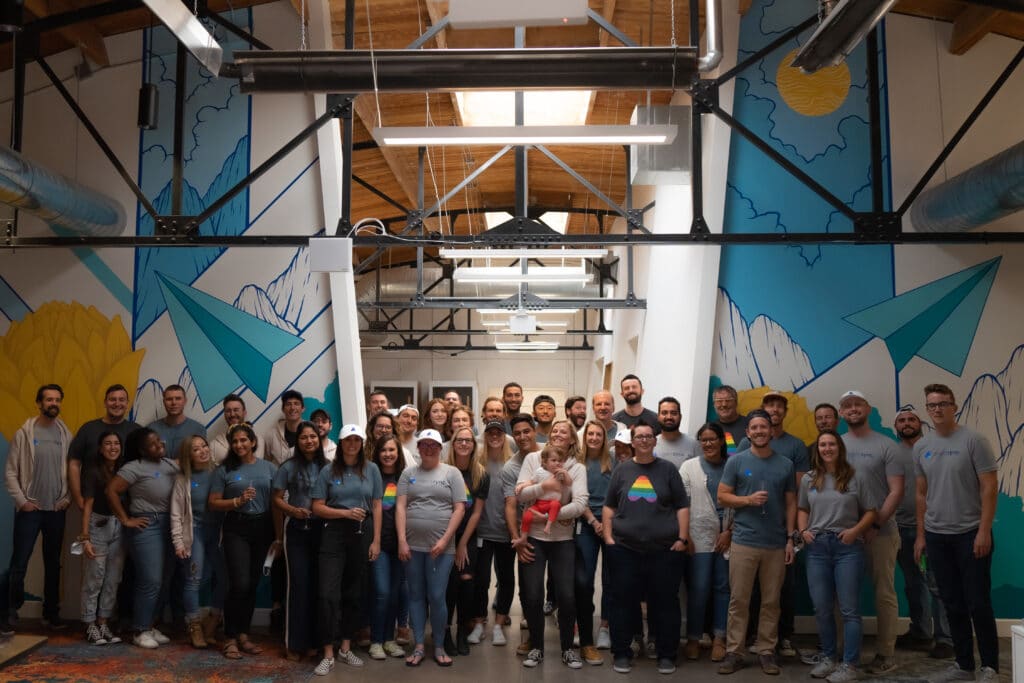 Alright, you've probably seen our company values on our website. If you haven't, they're listed right there on our About Us page, above the link to our jobs board – go ahead and take a peek, we know you want to.
Our company values play an important role in who we are as a company, they act as a sounding board for everyday choices, they inform our hiring decisions, and they're a solid foundation for our company culture. While that sounds all beautiful and harmonious and lovely, it can seem like a whole bunch of fluff unless you're in the thick of it with us here at AgentSync, watching these values in action.
So, we decided to take a minute to reflect on our company values and what they mean to us.
1. Customer Love
"Without our customers, there's no AgentSync. Every single thing we do, we do for them."
We have big love for our customers. And we mean big, big love.
Our customers are our thought partners; they inform our product roadmap and help us be the best we can be. If customers have feedback on our product capabilities, we're here for it. If they have ideas for future product capabilities, we're here for it. If they just want to call for a chat, we're here for that, too.
Because of the relationship we've built with our customers, we've had zero customer churn in company history, and we recently received a Net Promoter Score (NPS) of 69. For reference, that's double the NPS of competitors and puts us on par in terms of customer satisfaction with leading tech companies like Netflix.
Dear customers: In case we haven't mentioned it recently, we love you.
2. Act Like an Owner
"Do the right thing. Every decision we make, we make purposefully and carefully."
One of the benefits of working at a startup like AgentSync is that everyone's ideas – no matter how big or small – are valued. From launching major marketing campaigns to stocking the kitchen with snacks, we value employee ideas, suggestions, and critiques.
As a result, we get to witness our day-to-day impact and have a lot of pride in our wins – or identify opportunities to learn. We don't show up to work because it's a job, we show up because we're excited to tackle the next challenge, improve a workflow, help a customer, and see AgentSync thrive.
Take it from us: The Sunday scaries don't exist when you're excited about work.
3. Radical Transparency
"We value trust. Trust comes from, among other things, consistent transparency over time. We default to radical transparency with our customers and our teams."
We believe in the one team, one dream mentality. Since we're all here for the same reason – to help AgentSync thrive – it's easy to trust one another. As a result, there's no tiptoeing around areas of improvement. Through clear, thoughtful, and practiced communication, we drive efficiencies within AgentSync to better ourselves.
Ultimately, it's about fostering a culture that supports a diversity of thought, which is all about having people from different backgrounds, expertise, and even departments giving feedback about ideas to make sure we don't silo ourselves and that we don't do things "the way the industry has always done it."
It's important to note: Radical transparency doesn't mean saying whatever we think whenever we think it. Instead, it's about considering diverse perspectives to challenge the status quo and drive the company forward as an ethical and equitable employer to our teams and partner to our customers.
4. Take Intelligent Risks
"We take calculated, intelligent risks. Because we hire smart, highly competent people, execution is a strength. In order to achieve our mission and maximize our value delivery for customers, taking intelligent risks followed by excellence in strategy and execution is necessary."
The startup life can be risky. It's no walk in the park convincing established carriers that this startup insurtech is the answer to their producer compliance problems (even though that's absolutely the case).
Knowing when to take risks and when to back off is a practiced skill and one that we encourage in all of our employees. That doesn't mean all intelligent risks result in successes, but rather, all intelligent risks result in learnings and that helps future risks come from an informed place.
AgentSync = #1 (Also, we're hiring)
Our company culture is part of what makes AgentSync so great. With our company values guiding every single project, day, or interaction, we've created a culture of professional development and growth, both for the company and for our employees. It's a pretty beautiful thing if you ask us.
Enough of the sappy stuff, though, if you're interested in joining the AgentSync team, check out our Careers page. We're hiring across all departments!