Solutions
AutoPilot for Agencies
The hands-off approach to rapid and risk-free growth.
The Problem
Insurance compliance can be time-consuming, complex, and expensive.
Manually tracking information across spreadsheets and legacy systems exposes organizations to data accuracy issues and regulatory risk, inevitably slowing down speed to sales through onboarding and licensing backlogs.
It doesn't need to be this way.
With AgentSync AutoPilot
Our compliance experts pair their industry experience with our AgentSync Manage solution to offer the industry's fastest and most accurate compliance service tailored to your specific needs.
No more tedious data entry, no more struggling to keep up with state-based regulatory changes. Let us handle your compliance management while you focus on what you do best: growing your business.
---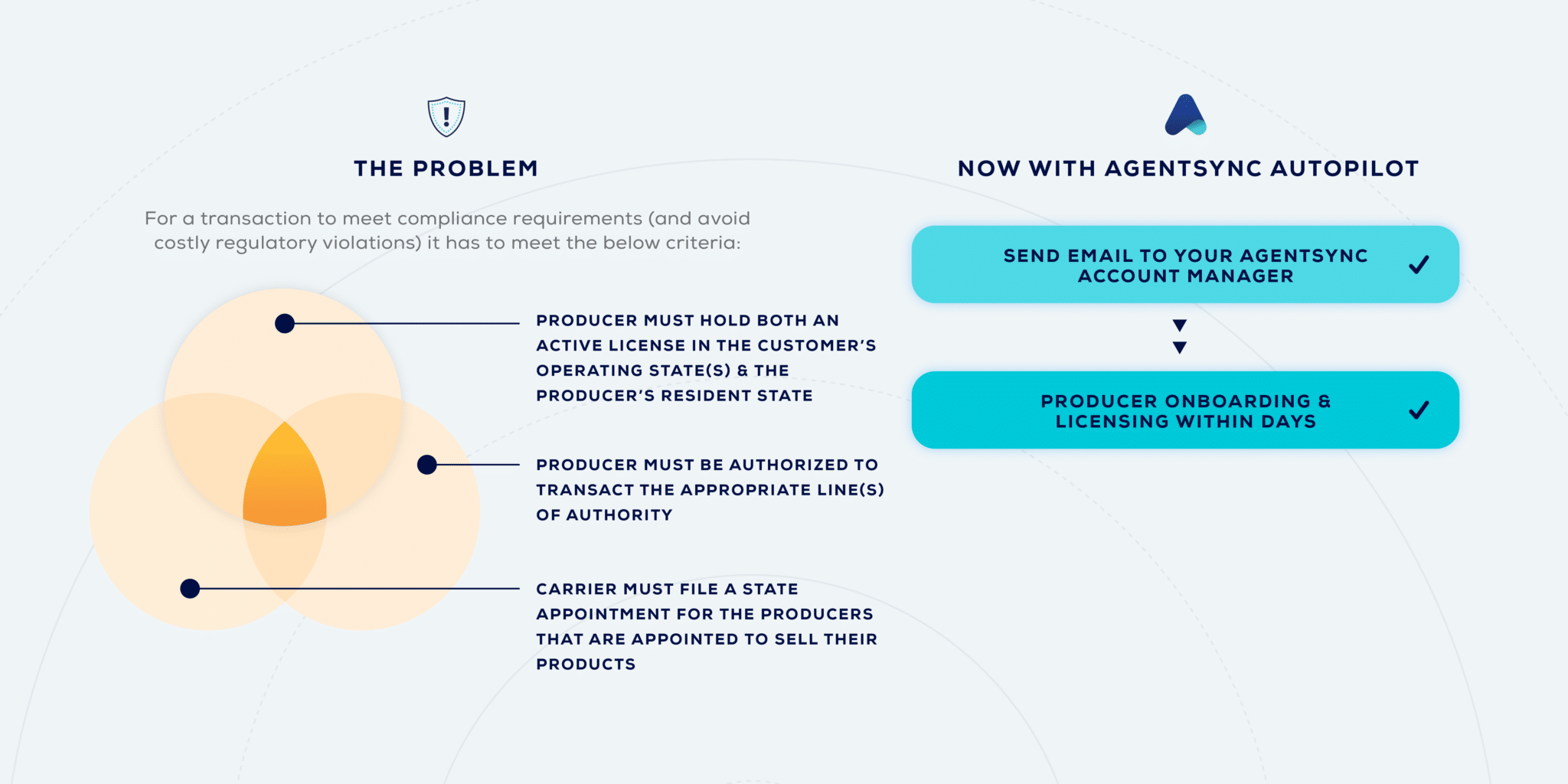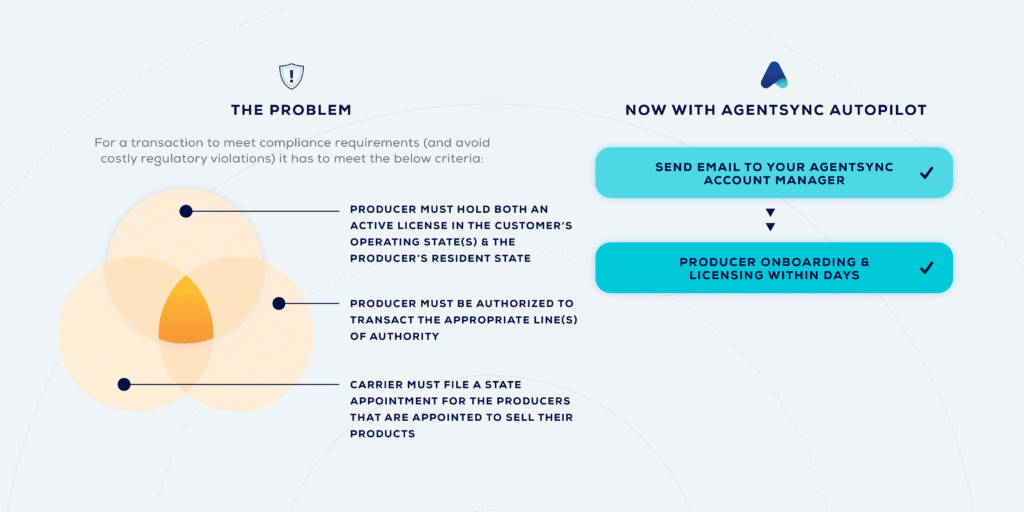 Highlights
Quick licensing: Onboard producers in a day on average, scale your producer footprint, give producers the ability to write business faster, and build a reputation as one of the easiest agencies to work with.
Growth partner: We're your partner in compliance management. If you have any questions, you can count on a response from our dedicated team of regulatory experts within hours.
Risk-free: We're so confident in our people and technology that we guarantee our accuracy. If we make a mistake, we'll pay for it.
How AutoPilot Can Help You
A streamlined process to onboard new producers, collect their information, and get them licensed and selling as quickly as possible is key to attracting top producer talent. But it takes compliance know-how to make that happen. AgentSync AutoPilot is here to help.
Backed by the best producers, and with compliance on lock, your team has a clear path to accelerated growth.
Put our insights and experience to work for you.
Ready to get started?
Schedule a call with a member of the AgentSync team to go over questions, costs, and more.
Contact Us
Want more information?
Download our 1-page AutoPilot overview brochure to get a better idea of what we can do for you.
1-page AutoPilot Overview