CUSTOMERS >
Veterans United Insurance + AgentSync Manage
With the help of AgentSync, Veterans United Insurance has drastically reduced the time and money it spends managing producer compliance even as its producer force increased by over 500 percent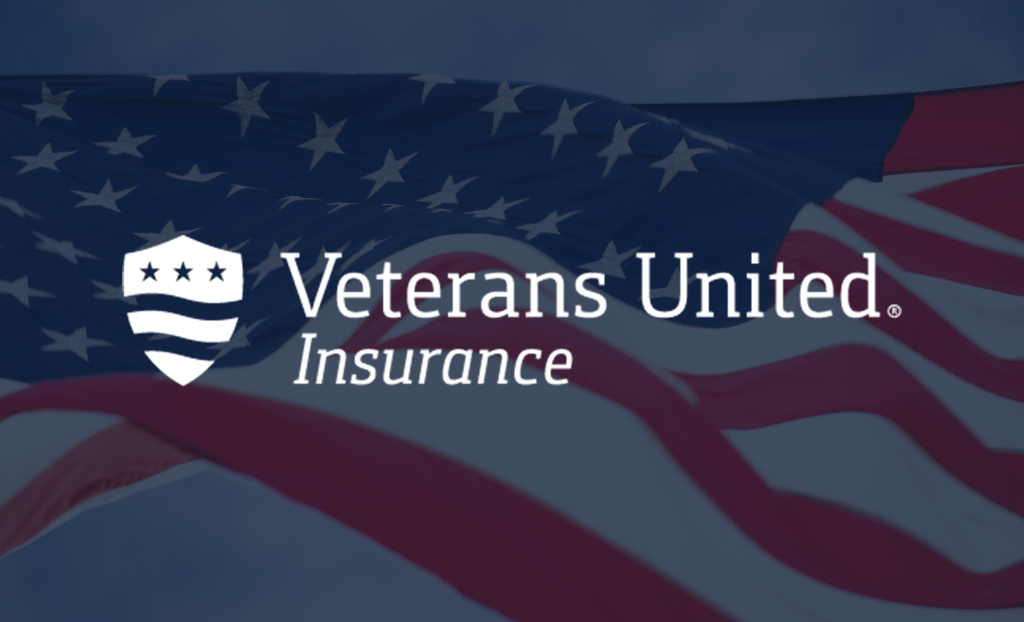 Veterans United Insurance is an online-based insurance agency that provides home and auto coverage to U.S. military service members and veterans. As the agency underwent dramatic growth in the last few years, it struggled to keep on top of licensing every new agent in all 50 states and the District of Columbia in an organized and efficient manner.
To meet its own growth goals, and to provide the type of technologically-enabled experience its employees expect, Veterans United Insurance chose AgentSync to solve its time-consuming compliance management challenges.
Since going live with AgentSync, Veterans United Insurance has:
Reduced the amount of time staff spends getting each new agent ready to sell in all 50 states from a couple of hours per person to just a few clicks.
Created Scorecard profiles for different roles to easily monitor license and compliance status, including the ability to move agents into different profiles if their job changes to one with different compliance needs.
Allowed the person managing producer compliance to provide quick and accurate information to others across the company, rather than spending days researching answers.
Enabled agents to update their own information, like addresses and name changes, from within the AgentSync portal rather than going to external websites.
Given Veterans United Insurance 100 percent confidence in its producers' compliance status, reducing the risk of regulatory violations and fees.
"Before AgentSync, it would take me two straight weeks to concentrate on each new-hire class of agents. All I could do during that time was focus on getting their licenses done and getting them up and running. I didn't have time for any other duties. Now, all that's done within a few hours. So, it's saved me days and days of workload and allowed me to handle a lot of other responsibilities instead of just getting new agents licensed."

Matt Brockmeier, Business Development Specialist at Veterans United Insurance
Manual compliance competes with growth
For Matt Brockmeier, Business Development Specialist at Veterans United Insurance, life got a whole lot easier when the company adopted AgentSync in early 2022. Matt's job consists of onboarding new agents and getting them licensed in all 50 states and the District of Columbia so they're ready to serve the agency's thousands of clients. Before AgentSync, this was no easy task, particularly because the agency has grown from about 20 employees when Brockmeier started four years ago to as many as 150 licensed producers at its height in the summer of 2022. Currently, Veteran's United employes around 130 producers who need ongoing compliance management.
For Brockmeier, this process historically played out with spreadsheets and numerous state websites. He did everything by hand, including printing off copies of each producer's license for each state. As the agency grew rapidly, Brockmeier said, they all knew "the way we were doing it just wasn't going to cut it."
During this time of exponential growth, Brockmeier spent two weeks dedicated to each new agent onboarding class. His license compliance management duties left no time for anything else, and it took days to answer seemingly simple questions from others at the agency.
"It was hard to keep track of everything," Brockmeier said. "If someone came to me with a question on where each person was licensed, it was not a quick answer. The process was really inefficient."
As an online insurance agency that prides itself on being tech-enabled, this inefficiency wasn't going to work.
Other solutions fell short
Knowing that his manual efforts weren't sustainable long-term, Brockmeier set out to find a technology solution that would take the heavy lifting out of producer license compliance management for him. Unfortunately, that was easier said than done.
As Brockmeier evaluated different options, he was surprised to find many insurance technology vendors weren't up to his company's standards on technology or insurance expertise.
"We're an online insurance agency and everything about our company is very tech-driven. Our employees are used to a certain level of quality of tech products that we use on a daily basis," Brockmeier said. But the software he evaluated didn't deliver the technical experience he was looking for. Brockmeier also noted, "AgentSync showed a level of insurance industry expertise that we didn't see in other vendors we were looking at. Some of them didn't really seem that familiar with the industry."
With only AgentSync left standing among the potential solutions, Brockmeier said Veterans United Insurance took the leap and went all-in on modernizing its compliance management process with AgentSync.
Real-time compliance scorecards
From the time Veterans United Insurance went live with AgentSync, Brockmeier and others at the agency saw an immediate benefit.
One of the most helpful features, according to Brockmeier, is the AgentSync Scorecard, which gives him an instant and real-time view of each agent's compliance status across all states and applicable lines of business.
"We're a fast-moving company with a lot of moving parts," Brockmeier said. "Things change on a daily basis. So, it's great to be able to look at the AgentSync Scorecard and know exactly where things stand. I know which departments are covered or if we need to change some people around. And I know that what I'm seeing is accurate so we don't have to worry about any compliance issues."
This feature saves Brockmeier time and headaches as he no longer needs to comb through extraneous information to identify which agents have potential compliance issues, in which states, and in which lines of business.
Brockmeier also takes advantage of AgentSync's ability to create compliance scorecard profiles for producers with similar needs. Instead of having to set up each agent on a one-off basis, Brockmeier can assign producers roles that dictate which compliance requirements they're subject to.
"It makes it really easy to see who's in compliance based on what they actually need, and even easier to flip people to different positions and see exactly what they do and don't have based on a different profile," Brockmeier said. "Having this ability is a game changer for us."
"Every morning, I pull up AgentSync and check our dashboard. It shows me what percentage of our agents are in compliance right now and also who's still waiting on a particular license, so I can focus on the ones that need my attention. It's great to have a big picture idea each day exactly what I'm dealing with."

Matt Brockmeier, Business Development Specialist at Veterans United Insurance
A game-changer and a life-saver
For someone like Brockmeier, who's single-handedly tasked with managing over a hundred agents and their compliance across 50 states, AgentSync's benefits can't be overstated.
"If someone asks me today how many agents we have licensed in a certain state, I can pull that number quickly and even provide them with some nice graphics. That used to take a day or two, including looking up every single person manually or going through a spreadsheet of 150 people. Now, it's a few clicks and I have the answer for them."
Brockmeier says this dramatic increase in efficiency helps him shine when others at the agency need information from him. Even more importantly, it enables him to focus his time on the types of things Veterans United Insurance wants him to be doing instead of spending it chasing paper or crawling websites and spreadsheets.
Worth every penny (and then some)
"It's absolutely worth the cost, without a doubt. The peace of mind we get knowing that the information we're looking at is accurate and we're not relying on someone looking at a spreadsheet is worth every penny."

Matt Brockmeier, Business Development Specialist at Veterans United Insurance
When it comes to cost, that's just one more area where Brockmeier has no hesitation in recommending AgentSync. Not only is the confidence in accurate compliance information priceless, but, Brockmeier said, with the large fees some states charge for compliance violations, AgentSync pays for itself by helping Veterans United Insurance avoid even one such charge.
Another quantifiable benefit is how easy AgentSync makes the agent onboarding experience as well as the ongoing management of each agent's credentials and personal information. Whereas producers used to complete paper packets, and Brockmeier had to enter updates like name and address changes manually on the NIPR website, agents now have self-service access through the AgentSync portal. This saves countless hours for Brockmeier, as the agency's sole manager of producer information, by distributing the work across each producer to do for themselves.
How AgentSync helps Veterans United
Allows compliance manager Matt Brockmeier to onboard new agents in a few clicks instead of a few hours, giving him back weeks' worth of time for each new agent onboarding class.
Provides reports and answers to questions that previously took days of research within seconds.
Eliminates fears of manual data entry errors and reduces risks of regulatory violations and fees.
Gives the entire organization a real-time view of each producers' status in each state and line of business.
Takes the onus off one person to keep over a hundred producers' personal information updated by allowing self-service access that syncs with NIPR.
Download PDF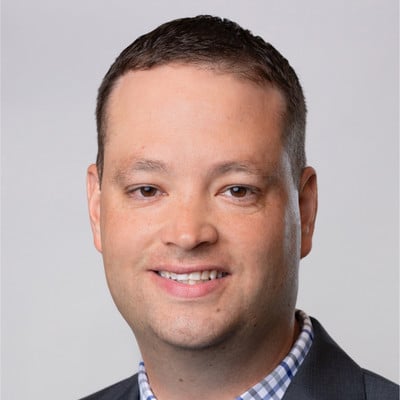 "AgentSync is definitely worth the investment and the time it takes to get everything set up. It's been a game changer for us as we're growing. I don't think we could be where we're at right now without the help of AgentSync."
AgentSync Manage eliminates compliance-related complexity in the producer management process.
Learn more about how AgentSync Manage can simplify your producer management workflows here: