CUSTOMERS >
Security Health Plan of Wisconsin + AgentSync Manage
Security Health Plan of Wisconsin took its producer onboarding process from months to days by putting agents in the driver's seat with AgentSync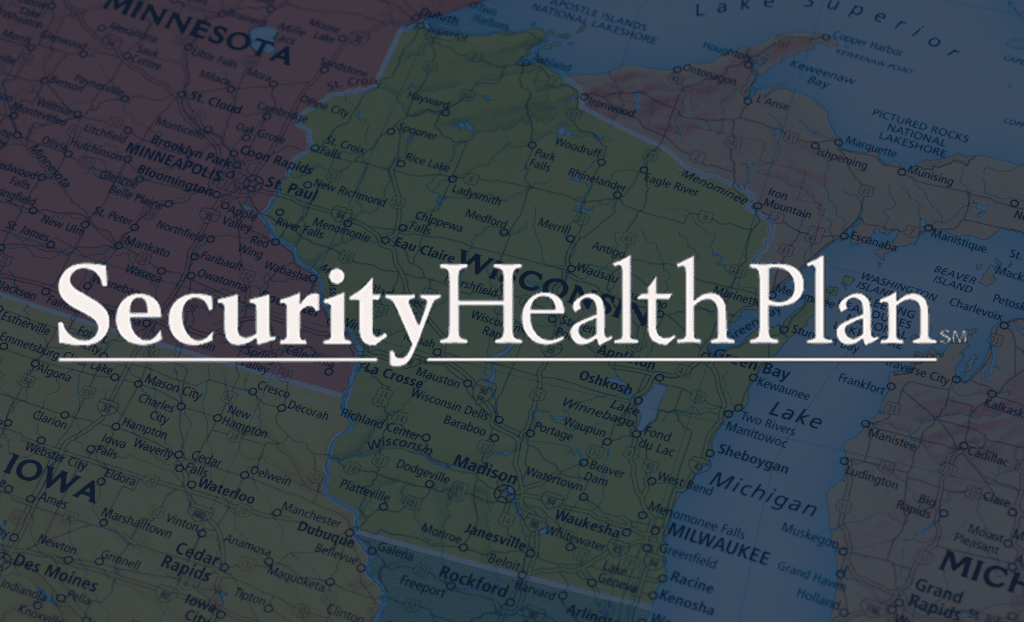 The Security Health Plan of Wisconsin Story
Security Health Plan of Wisconsin, at the time known as Greater Marshfield Community Health Plan, began enrolling members in 1971 and was the first rural health maintenance organization (HMO) in the U.S. While its mission (to provide healthcare to any Wisconsin farmers who needed it) was certainly cutting edge for the time, the company's technological processes didn't keep up with the pace of innovation.
After celebrating 50 years of service to the Wisconsin community, Security Health Plan began looking for ways to take a leap into the next 50 years and keep up its rapid growth. One area the company chose to address was its slow and manual agent onboarding process. And it did so by implementing AgentSync Manage for its vast network of agency and broker distribution partners.
"When we started looking for a solution, our goal was to get the agent onboarding process down from two-and-a-half or three months to a couple of weeks. That would have been ideal. After implementing AgentSync, we saw brokers being turned around in two days."

Kara Johnson, Director of Strategic Growth Initiatives
Security Health Plan of Wisconsin has been around for over 50 years, and was originally established with the goal of making sure local Wisconsin farmers could receive necessary healthcare. While a lot's changed in the last 50 years, Security Health Plan knew its system for managing insurance agency and agent compliance hadn't evolved with the times.
The company has grown significantly, and "in the best way possible," according to Kara Johnson, Director of Strategic Growth Initiatives. That is, through partnerships with independent agencies, agents, and brokers. Regardless of the product – from employer-sponsored healthcare to individual plans, Medicare, and Wisconsin's state health insurance program, Badgercare Plus – the independent agent and broker channel has always been a large source of Security Health Plan's growth. Keeping up great working relationships with these brokers is vital to the company's continued success.
In the beginning, it was easy to onboard agencies and agents, Johnson said. "These were the local guys with a little shop on Main Street. You just went down, gave them the paperwork, they filled it out, and boom, you're good to go."
But as Security Health Plan grew and increased its number of brokers and agents across the state, the old way became unsustainable.
"The process took quite a long time. We had four full-time employees working on it and it would still take us two-and-a-half or three months, or even longer, to get brokers processed. And the length of this process was actually a deterrent to agents and agencies we would have liked to work with before."

Kara Johnson, Director of Strategic Growth Initiatives
Before AgentSync, Johnson described the process of getting a new broker appointed and ready to sell like this:
A salesperson out in the field would alert Johnson's team to an agent who wanted to quote a Security Health Plan policy to a potential client and needed to get appointed before doing so.
Johnson and her team would begin the appointment process, which consisted of giving the broker a paper application packet and a checklist of all items they needed to submit along with it.
The broker might return an incomplete packet, missing vital pieces of information, and Johnson's team would spend valuable time hunting down each missing piece.
With no way to track where anything was in the process, staff spent time checking in on the status of a broker's application, or just hoping that the paperwork was "somewhere" and would get processed by "someone."
Often, the broker would have to quote other carriers because the client needed to make a purchasing decision long before the appointment would be in place.
No salesperson wants to be in a position where they can't sell. And that's exactly what was happening with any broker who wanted to sell their clients Security Health Plan's products but wasn't yet appointed.
Johnson knew this lengthy and manual process was causing the business to leave money on the table. So, with four dedicated employees, a months-long process to get new agents appointed and ready to sell, and the knowledge that their current practices were limiting their future growth, Johnson went searching for a solution.
"The team at AgentSync did a phenomenal job of working with our team and working within our processes and how we do implementations here. Their communication was spot on, and they understood the business. We've worked with vendors in the past that don't actually understand our business and that can be really challenging."

Kara Johnson, Director of Strategic Growth Initiatives
After deciding to invest in AgentSync, Security Health Plan still had to get the solution implemented, live, and in use by employees and new brokers. With many years of experience, and more than her fair share of technology projects under her belt, Johnson knew this wasn't normally the easy part.
"As a business leader, I can have a relationship with a vendor. I can like what they're bringing to the table," Johnson said. "But in the end, it's my day-to-day folks that need to make it happen, and vendors aren't always the best at communicating with and involving everyone who needs to buy in during the process."
Given her past experiences, Johnson's biggest surprise was just how smoothly the AgentSync implementation went, not just from her perspective, but from others around the company.
"The IT and Project Management folks can be the toughest to get on board with new implementations; and this was an experience that brought those folks into the fold in a way that was a true partnership," Johnson said. "It was something unlike what I've seen before from other vendors. Our Project Management team thinks AgentSync set the gold standard for implementations and if every project went like this, it would be perfect. So our leadership has been very happy with the outcome."
"Right now we're actively managing our largest book of brokers ever. This is the largest distribution channel we've ever had, and we've been able to onboard whole agencies within weeks."

Kara Johnson, Director of Strategic Growth Initiatives
Before AgentSync, Security Health Plan had many of the struggles facing insurance companies that've been around for decades (or even centuries). With paper applications, multiple systems to reference and cross-reference, and staff spending time on followup emails and waiting for "one more thing," it's no wonder it could take months to get a broker's application processed.
Now, the situation looks entirely different. Agents are in the driver's seat, equipped with a Securities Health Plan onboarding portal where they can upload everything they need in one place. How quickly they get appointed and ready to sell is within their control, which means it happens fast. Best of all, the system won't allow brokers to submit an incomplete application, so the Security Health Plan team no longer spends time chasing down missing pieces or sending follow-up emails.
With this newfound level of efficiency, Johnson's been able to reallocate three talented full-time employees to work that's more in line with the company's core mission.
"Our goal is to process claims and to take care of our members, and that's where we want our employees focusing their time. After adopting AgentSync, we were able to reallocate three full-time employees from managing agent onboarding to that type of work, so the whole organization sees the value and benefits of this project."

Kara Johnson, Director of Strategic Growth Initiatives
Download PDF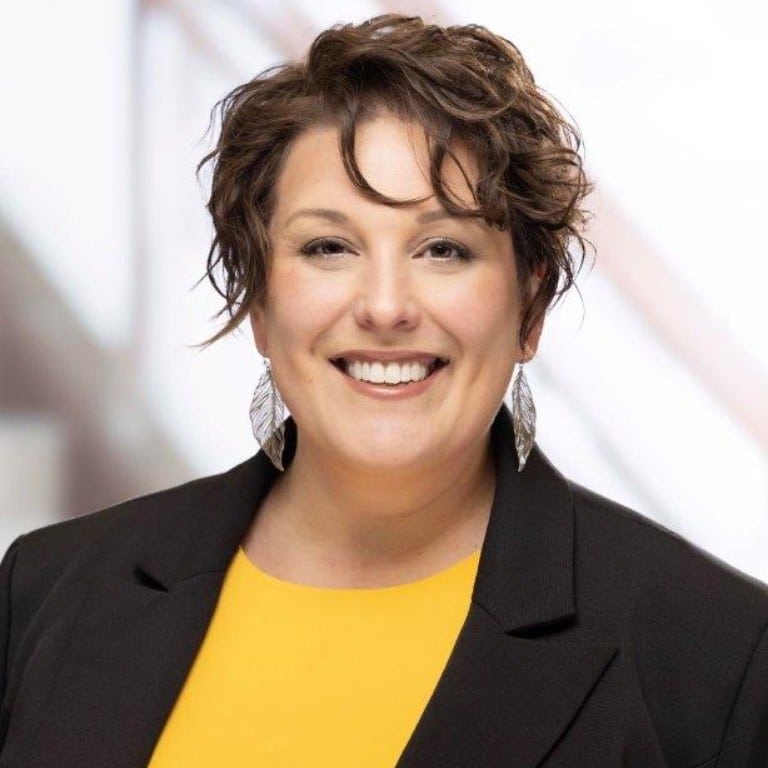 "Shout out to the whole team over at AgentSync. I have nothing but high regards and I would recommend this product to anyone. Our Project Management team thinks AgentSync set the gold standard for implementations and if every project went like this, it would be perfect. So our leadership has been very happy with the outcome."
AgentSync Manage eliminates compliance-related complexity in the producer management process.
Learn more about how AgentSync Manage can simplify your producer management workflows here: