Solutions
AgentSync Recruit
Your growth is tied to your ability to identify and attract the best agents and agencies. AgentSync Recruit leverages cutting-edge technology and our comprehensive, up-to-date database of producers across the U.S. to take the guesswork out of reaching your ideal candidates.
NOTE: Recruit is available only to current customers using the AgentSync Core/Manage product.

Highlights
Unparalleled Data
Our comprehensive producer database gives you immediate access to more than 2.3 million individual agents and 200,000 agencies, with information on active licenses, appointments, biographic data, and more.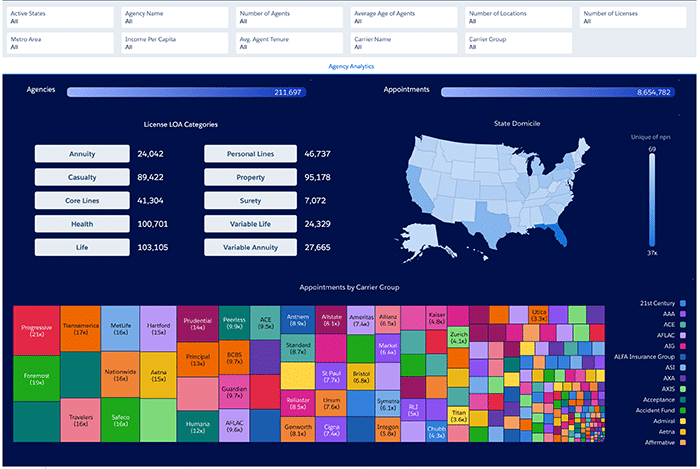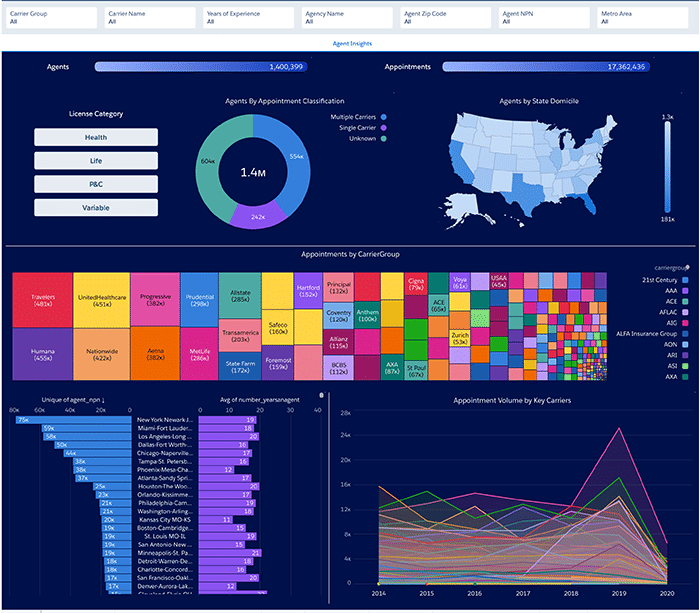 Easy to Use Dashboards & Analytics
User-friendly dashboards and powerful filtering capabilities make it easy to find ideal producer candidates. With Recruit, any member of your team can find the right producers and end wide-net campaigns.
Always Up-to-Date Info for Your Outreach Campaigns
Recruit has up-to-date contact info (email, phone, and physical address at the agent and agency levels, along with key social media links for agents). Easily download lead lists to use in your marketing, CRM and talent tools.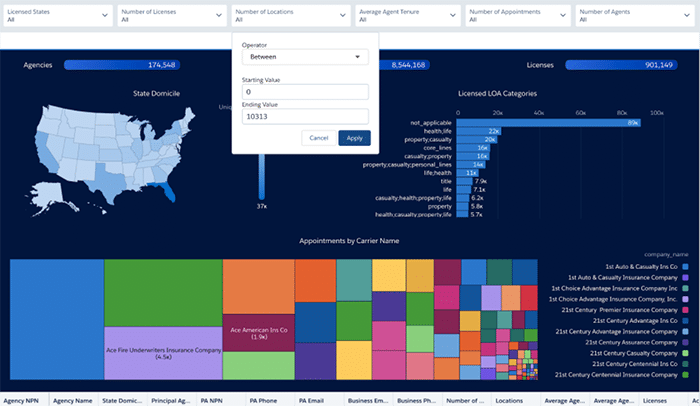 More Information
Download our 1-page overview brochure and check our 5-minute overview video that shows Recruit in action.