Insurance Contracting is Getting a Makeover with AgentSync Contracting
Reading Time:
Raise your hand if your agent-carrier contracting process is a piece of cake. Nobody? We feel you! And help is on the way. AgentSync Contracting is the newest way to make life better for your administrative staff while enabling producers to start selling faster
What is the insurance contracting process?
Contracting between insurance carriers and insurance agents has historically been a painfully manual process. Every insurance carrier has their own set of forms to fill out, which can also vary across states and across lines of business. This results in insurance agencies and brokerages spending way more time than anyone wants to on completing insurance carrier contracting paperwork.
It also means a whole team of people can be necessary to support larger agencies with hundreds or thousands of producers. Given the insurance industry has a talent shortage as it is, we're pretty sure people aren't lining up eagerly to step into a tedious and manual job like insurance agent-carrier contracting.
This is exactly the kind of job Kristen Bryant found herself in for over a decade. After years of doing it herself, manually, and with the help of several different low-tech software applications (we see you, spreadsheets!) Kristen decided there had to be a better way. She then decided she was going to be the one to find it.
High tech insurance carrier contracting
With the help of a software developer, Kristen began building what would become eContractPro, and later AgentSync Contracting. Since she knew firsthand what the process looked like from start to finish, and all the pain points in between, Kristen was the perfect person to envision an insurtech solution to the producer contracting problem.
At the same time, AgentSync was well aware of the need for a high tech insurance contracting solution. When the two sides connected, it felt immediately like the start of a fantastic partnership.
"When I met Jenn and Niji, they were super down to earth, and I immediately knew we shared the same philosophy, had the same dream, and the same goals. It's sometimes hard for people to grasp the contracting process and its pain points, and to really see the need for a better way. Jenn and Niji saw that right away and I knew AgentSync was the partner I wanted behind my vision of transforming the industry, starting with contracting."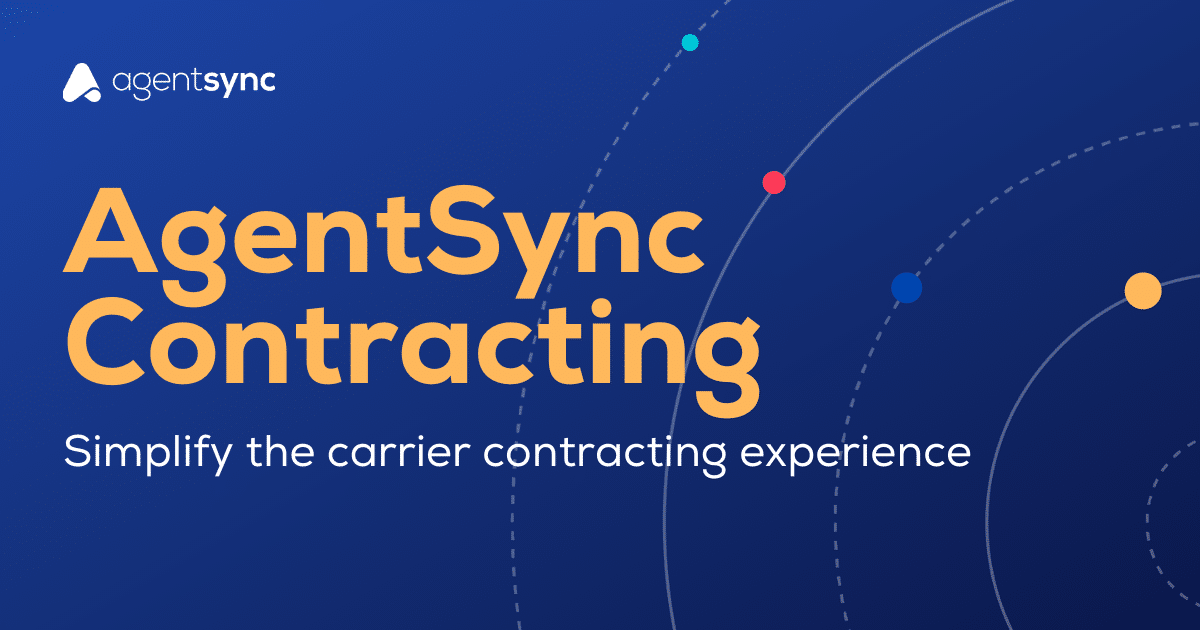 eContractPro and AgentSync join forces to simplify insurance contracting
While Kristen made her dream a reality and founded eContractPro to help insurance agents and carriers have a better experience from start to finish, she also knew she couldn't truly transform the industry on her own. "That's where AgentSync came into the picture," Kristen says.
With the AgentSync team now behind Kristen's vision, AgentSync Contracting is poised to literally change your life if you touch any aspect of producer-carrier contracting.
High-tech. Simplified. Streamlined. Real-time. Would you like these words to describe your contracting process? If the answer is yes, check out how AgentSync can help.